I'm all about a good to-do list. There's something about the satisfaction of crossing something off the list, knowing you've actually accomplished something, and making progress towards your goals that just feels good.
I'm a big believer in the importance of writing down your goals and referring back to them often. I have my goals and resolutions written out on a piece of paper in the desk area in my living room, and I look at it regularly – I'm hoping it will help me stay on track this year!
I wanted to go beyond just general goals this year, though, and get a little more specific about things I'd like to accomplish in our house. I told Corey the other day that I feel like lately we've been chasing rabbits with a few projects in our house – we don't have any actual direction and we keep getting distracted by other insubstantial things. I'm hoping we'll be able to focus a little better this year, so I decided to write down a few things around the house that I'd really like to do this year.
Think of it as a preview of what's to come on the blog this year.
Then get excited, 'cause it's going to be awesome.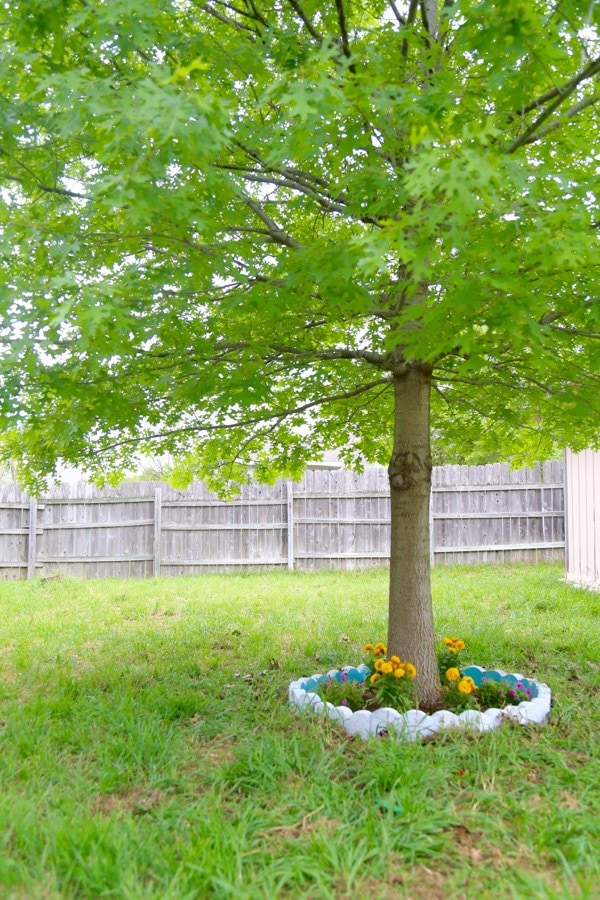 Do something to our backyard. We've lived in this house for over five years now, and our backyard is the only spot that actually looks worse than it did when we moved in. We've let pretty much all of the plants die, we don't do a great job of taking care of the lawn, and everything has basically fallen into complete disarray. It's kind of embarrassing to look at, and it's even worse because the entire back half of our home is covered in windows, so I have to stare at it all the dang time. This year, I more determined than ever to fix things up a bit and make it a place we actually want to hang out. Jackson loves being in the backyard, it sure would be nice if Corey and I could actually enjoy it too.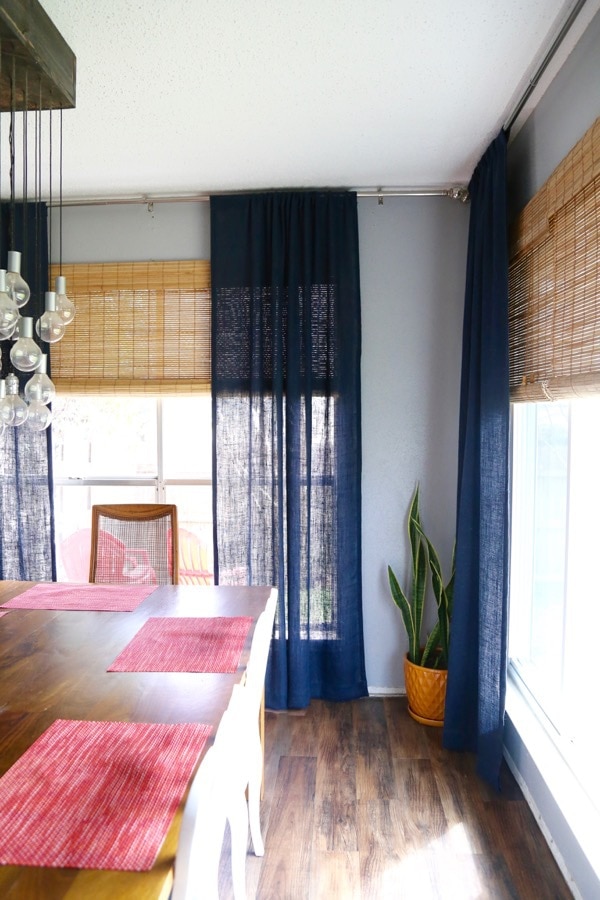 Finish our flooring downstairs (including baseboards!) We've replaced a good chunk of the flooring in our home with vinyl plank flooring (which, by the way, we love!) and we're down to just the kitchen and guest room that need to be fixed. There's a giant hole in the flooring where the vinyl meets the kitchen flooring, and it looks ridiculous. We also haven't had baseboards downstairs for two and a half years. It's pathetic, y'all. This will be the year that we finish that project once and for all!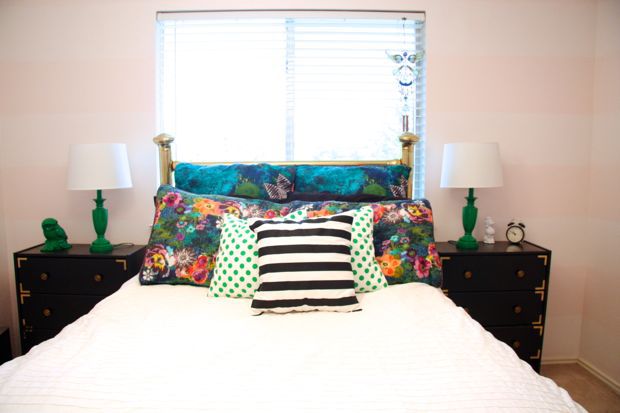 Make our guest room useful…and pretty. We're so lucky to have an extra space in our home that doesn't have a dedicated purpose, but we don't utilize it as well as we should! Our guest room has been a hot mess for a long time, and we've got big – giant – plans for it this year. I'm really excited to dive in and make the room more useful, and it will be so incredibly nice to have this be a space we can actually enjoy rather than just leaving the door closed and pretending like it doesn't exist (our current strategy).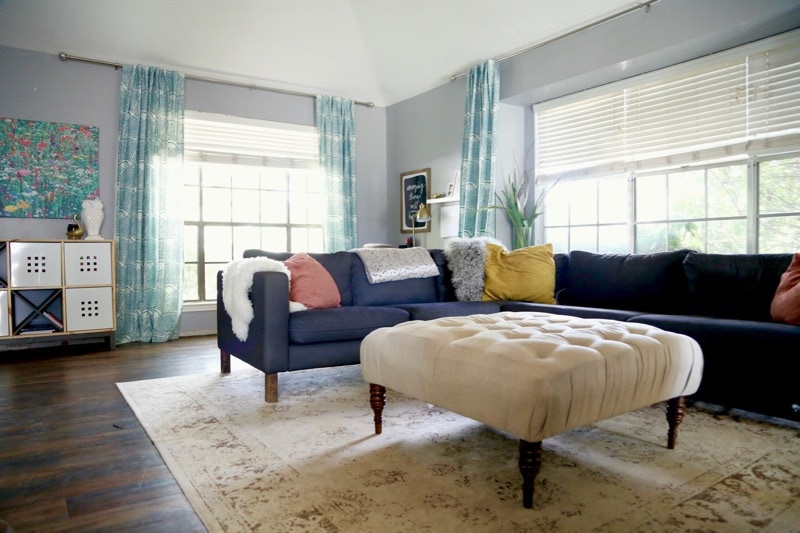 Fix the lighting in our living room. The lighting situation in our living room is so, so bad. We have an overhead fan in there and it has never given off enough light – and the light it does give off casts such a yellow tint that it actively bothers me. Corey and I have been tossing around a few ideas for (DIY) light fixtures we could use in there instead, and I'm itching to get it done so that the room doesn't feel so dark and depressing anymore!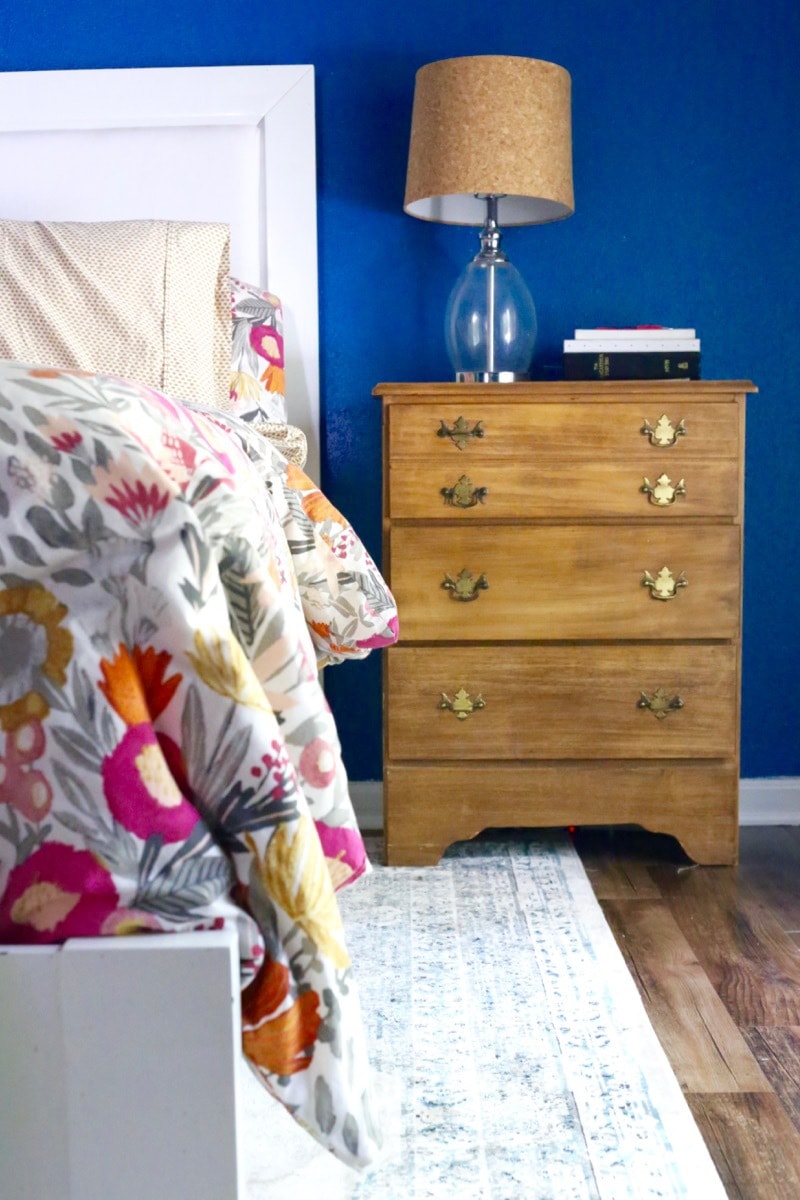 While we're at it, create some DIY lamps for our bedroom. Jackson accidentally broke the lamp on my bedside table about a month ago and we've never done anything to fix it because we have a plan to make our own lamps for our room. Are you sensing a theme yet? We make lots of plans, but sometimes the execution part is iffy. It's driving me crazy not to have a lamp on my side of the bed – and I'm sure it's driving Corey a bit nuts too since I'm constantly asking him to turn his lamp on for me to read. This will hopefully be one of the first things we tackle because holy cow it's annoying!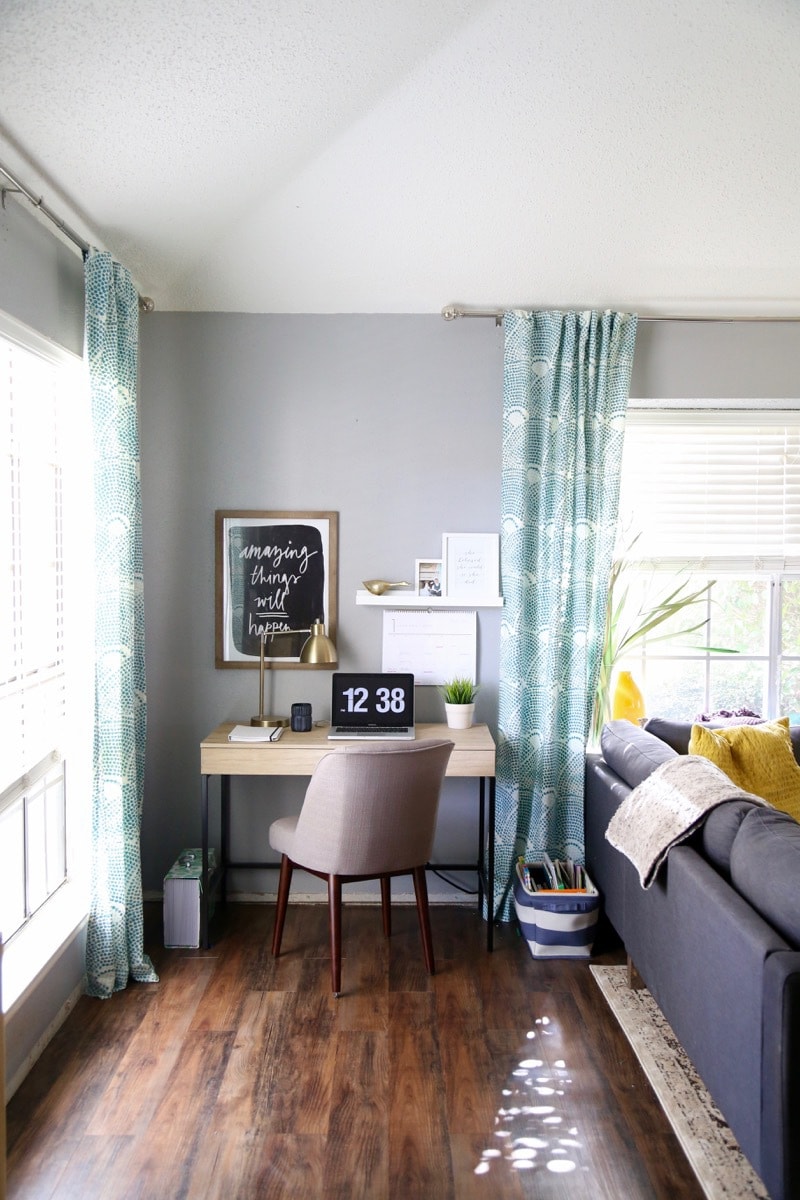 Make a plan for our living room. Our living room came together pretty haphazardly and without any sort of direction or actual plan. We have just pieced things together over the years without putting much thought into it – and it shows. We aren't looking to do a big living room makeover any time soon (though we eventually will!) but for now I'd love to spend some time brainstorming and searching for inspiration for where it should be heading. I've really started to appreciate the value of a good inspiration board when it comes to designing a room, and I've learned that it can make a huge difference when it comes to creating a room that looks complete and cohesive. If nothing else, I'd like to at least design a solid mood board for the living room that I can run with when the time for a makeover comes around.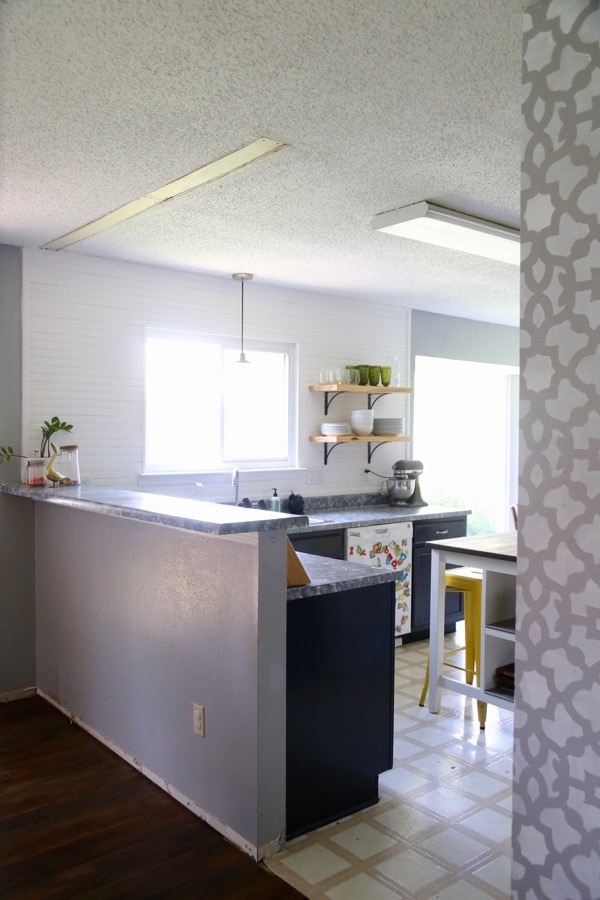 Tie up the loose ends. I admitted a while back that we have quite a few projects in our house that we've started and never fully finished. Like that time we knocked down some cabinets right after we moved into our house and still haven't patched the ceiling FIVE YEARS LATER. We're awful, y'all. But, it's okay because 2017 will be the year that all of these little projects will get completed. Goodness knows they'll probably each take under an hour to actually do, and we'll feel so much better once they're all done!
That's a relatively reasonable to-do list, don't you think?
Of course, in the past when I make these lists, we tend to totally crash and burn and not accomplish any of it.
But that's okay. We got this. 2017 will be our year.
Maybe.
I'd love to know what you're planning on doing to your home this year – do you make lists of things you'd like to do, or do you just tackle projects as inspiration strikes?