Yes, we're already making tweaks to the nightstands that we put in the guest bedroom last week!
But I promise, it's a good thing.
When I wrote the post last week, I mentioned that we had plants to put campaign-style corners on the drawers at some point down the road, and at the time I really thought that we would wait a few months before doing it. We typically procrastinate about that sort of thing around here, and I figured it would be a while before we got around to it. But just a few days later I found a great deal on some corner plates and I decided to go for it.
So, just a week after we put them in the room, we decided to go ahead and change 'em up a bit to add the corners.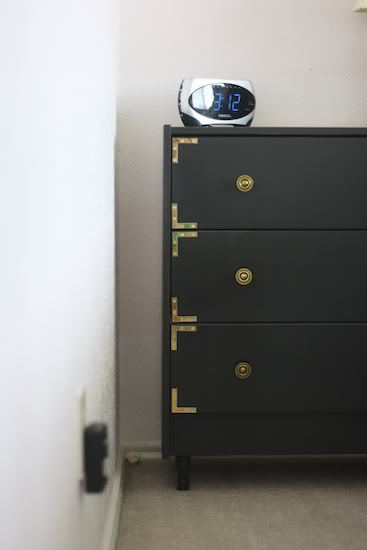 And I'm oh-so glad we did!
Much better, no? I love how the brass corners tie them back into the bed a little better, and the little detail makes them look so much more custom and fancy! I'm in love, and I think it's safe to say any lingering sadness about the death of the green nightstands is long gone – we'll bring in green another way, but these dressers are the absolute perfect fit for the room!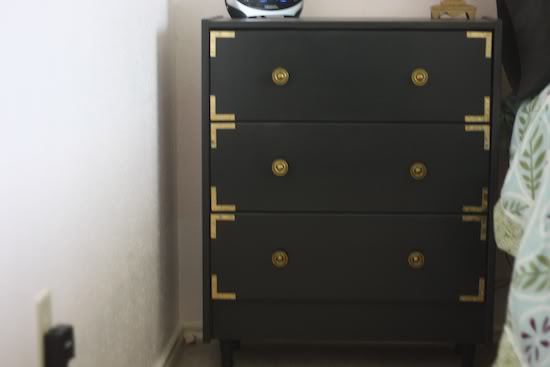 Have you ever changed something up right when you thought you were done with it? Did anyone else do any furniture tweaking this weekend?