I have a few random things I've been wanting to share lately, but none of them are exciting enough for a whole post, so I thought I'd combine them all together for a little mish-mash of the random stuff that I've been doing!
First up, we have my obsession with spray painting. I had never spray painted anything until I was planning our wedding and spray painted a few things for photo-booth props. Almost as soon as I picked that can up, I became addicted. It is SO fun to take something that's run down and not my style and turn it into something absolutely perfect.
Corey won this ugly candleholder from his company's White Elephant game back in December, and I've been meaning to spray paint it for a while.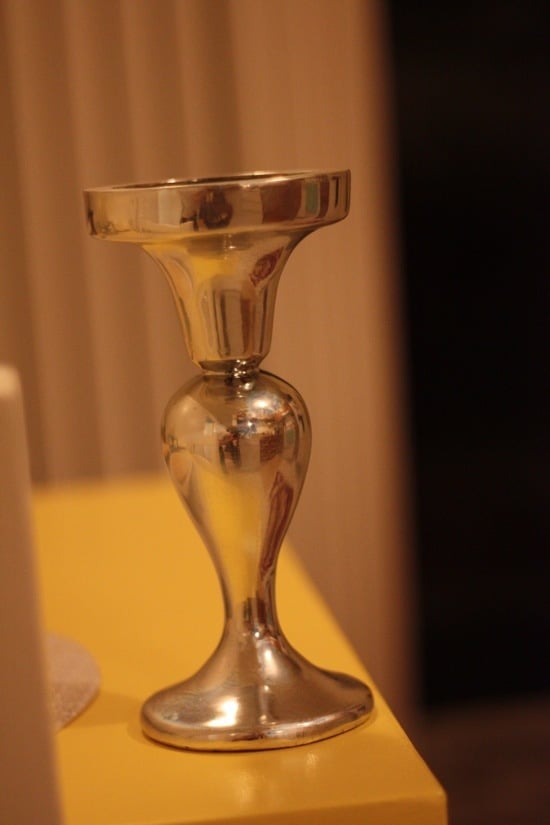 When I was grabbing it from the bookshelf to go paint it, I noticed something else that I've had for a while that didn't really fit in with the rest of our decor.
(For those of you unfamiliar with A&M's traditions, "Howdy" is a big thing among Aggies.)
So, I snatched them both up and headed outside – and soon enough they both had a mini makeover and fit in much better with the rest of our house!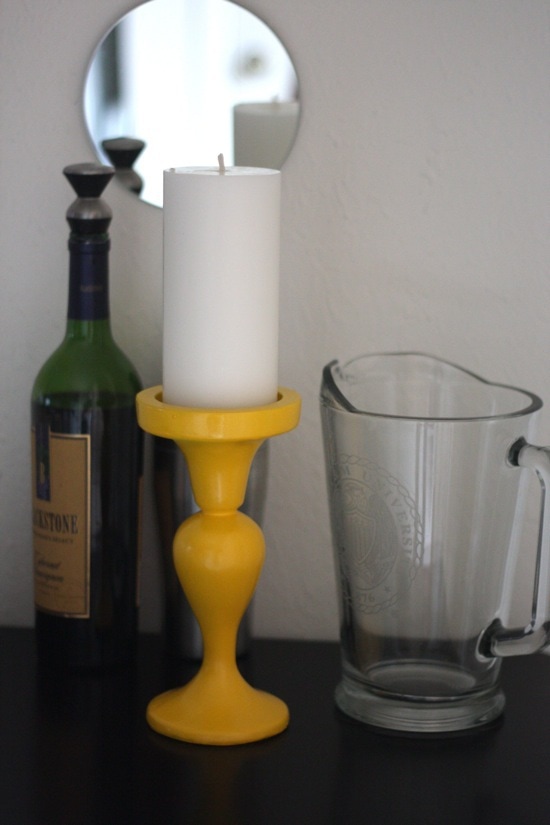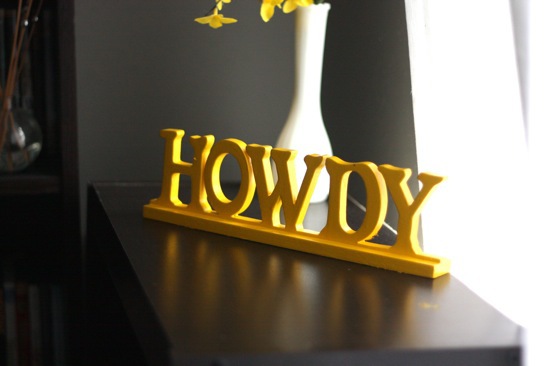 Now, instead of cringing when I look at them, I smile. I think that's totally an improvement.
Another thing I'm newly obsessed with? Thrift stores. Corey and I have been spending quite a bit of time lately visiting the local thrift shops, and when we were at one this weekend we found these for $2!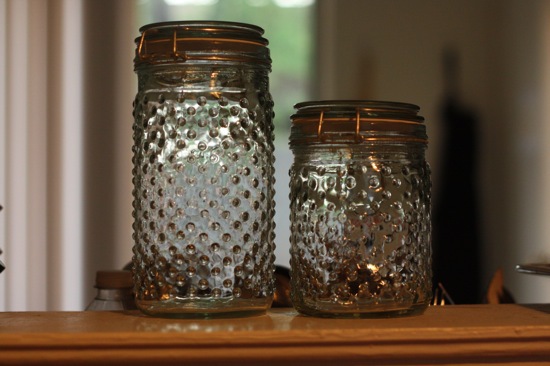 I was a little unsure about them at first because they were extremely dusty and dirty and I wasn't sure I'd be able to clean them, but I ran them through the dishwasher and they look as good as new! Now I just need to figure out what to do with them. Any ideas?
And that concludes my Friday randomness. Corey and I are leaving in the morning to go to Austin for my grandmother's birthday lunch and a Dashboard Confessional concert (!!!!!!) with my sister. We have backstage passes and everything, so I'm pretty freaking excited.
Do you have any fun plans for the weekend?