Hi, friends – happy Monday! I had grand plans of sharing a fun little DIY project with you today, but the end-of-the-school-year insanity got in the way (I even had my trusty annual May Meltdown this week) and it's not done. BUT! Last week was the final week of the Spring One Room Challenge, and there is inspiration galore all over the dang place right now.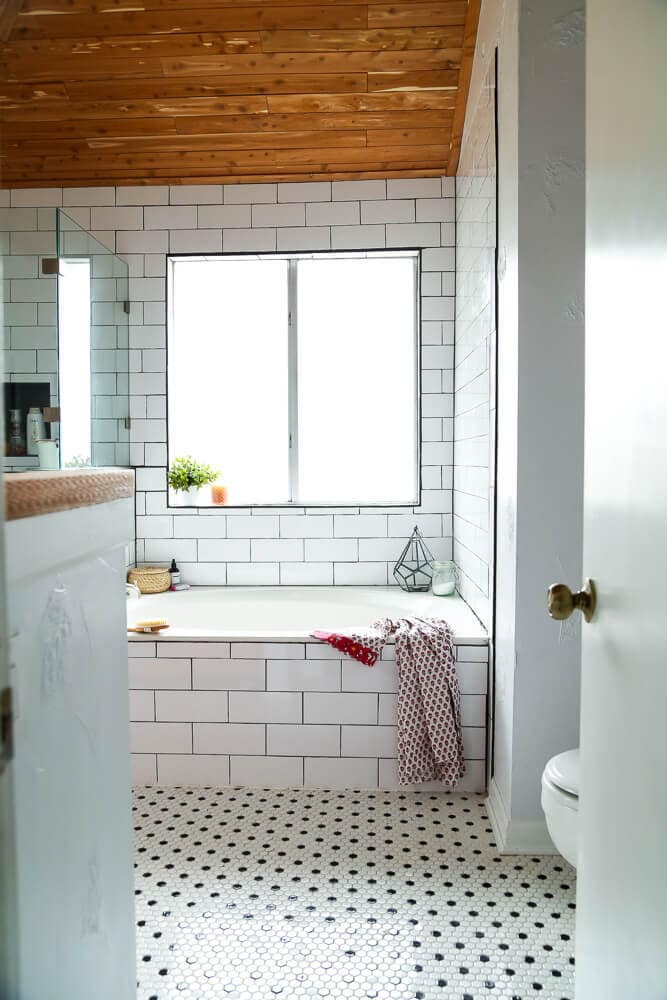 We didn't participate in the One Room Challenge this time around (but remember our master bathroom from the fall?), but I still love to follow along and had so much fun seeing what everyone was up to over the last six weeks. I did a roundup back in November of my favorite room reveals that time around, and I thought it would be fun to do it again – who doesn't love a post full of drool-worthy rooms?!
Here we go!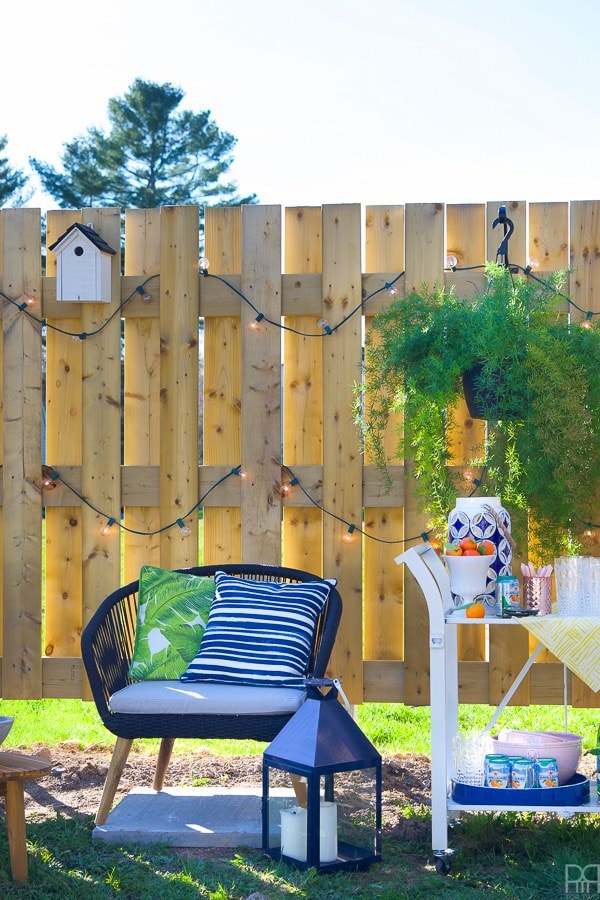 I always look forward to seeing how Ariel is going to use color and pattern in her room reveals, and her backyard makeover totally didn't disappoint! This looks like such a cozy space to hang out in, and I love all of the little details. You've GOT to see the pretty trellis she has hanging on the side of her house. I need one! Where could I put it?!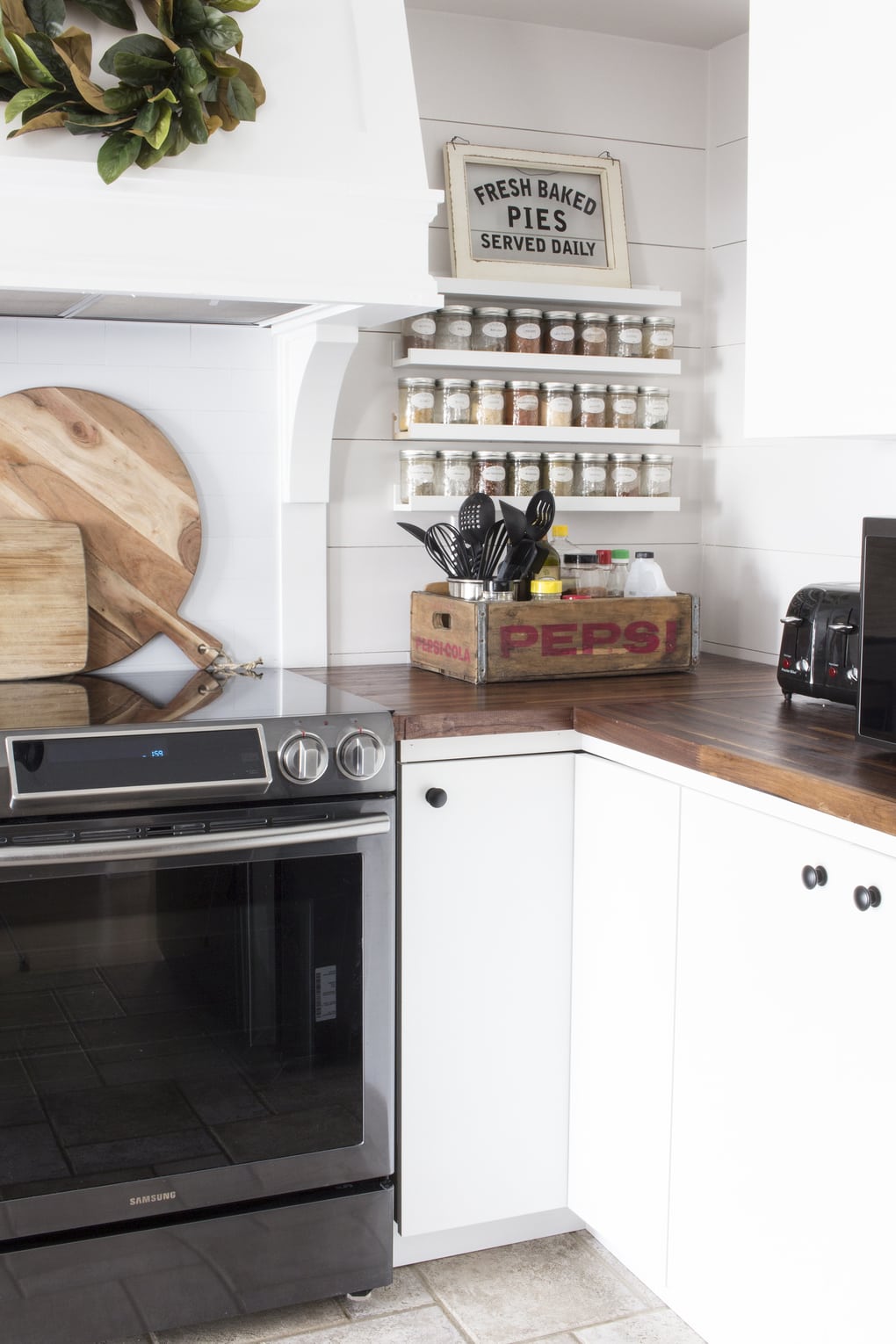 This kitchen is making me seriously consider butcher block counters in our kitchen. I've been shying away from the idea because my heart is set on stone, but can you even handle how pretty those counters are? I also love all of her open shelving, and every other little detail in this room. It makes me really want to give our kitchen some love!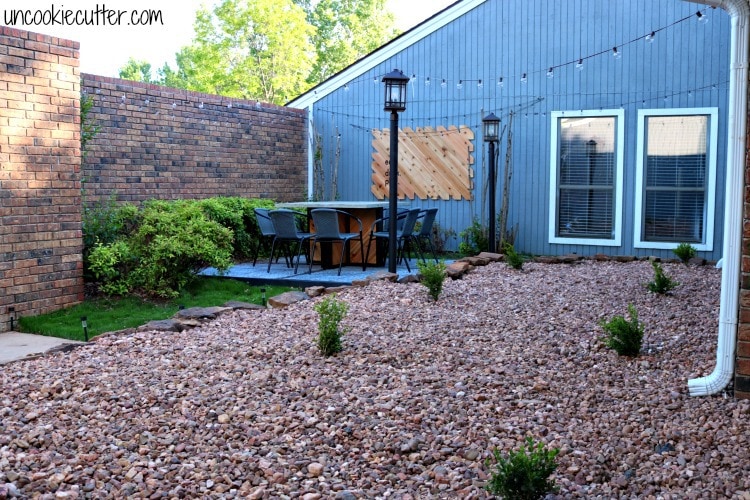 When I told Corey I was working on this post, he said "You have to include April's courtyard!" And, I wholeheartedly agree. You HAVE to click through to see the before photos of this space. You won't be able to believe the transformation. I'm more than a little obsessed with the wood art she has hanging on the side of her house, I love the rock wall, and I love that this is the view guests are greeted with when they come over. How fun is this?! Oh, and the TABLE she built. You've got to go check it out.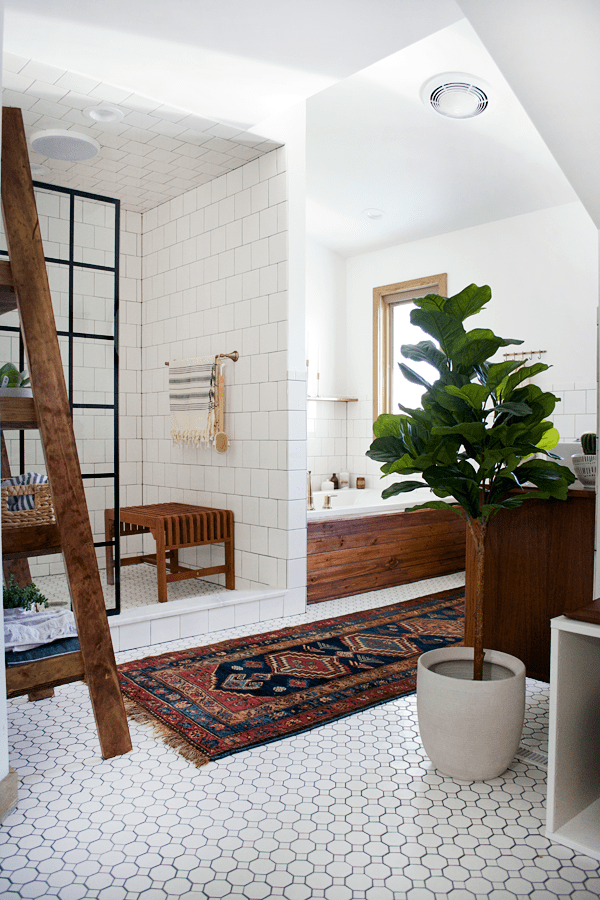 Bre's house is what my house hopes to be when it grows up. Seriously. I'm obsessed with everything she does and this bathroom is no exception. That wood tub surround?! The giant fig? THAT TILE? I can't even. Wanna trade houses with me, Bre?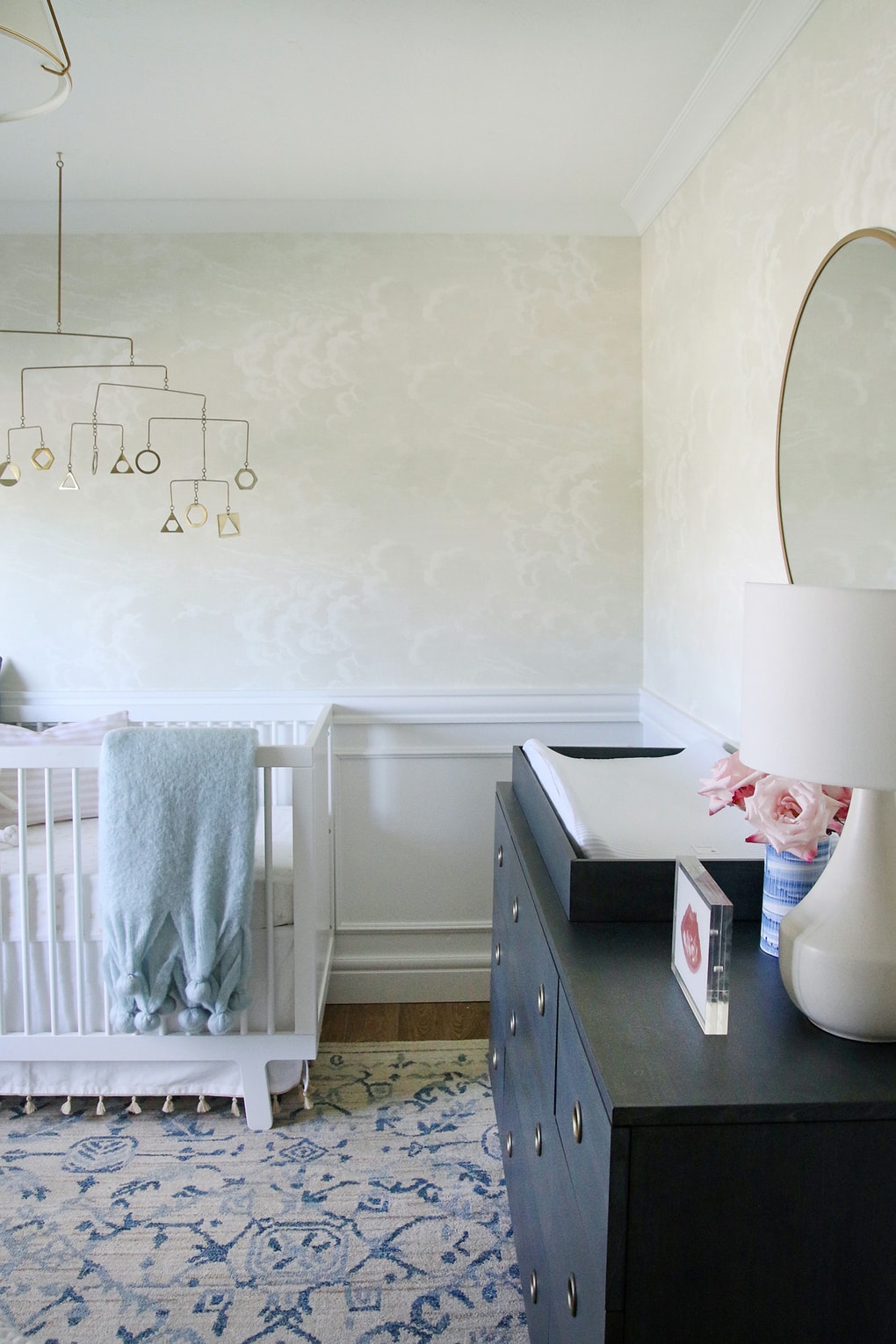 I adore just about everything Chris & Julia do, and this nursery…I'm swooning! I adore the wallpaper they chose, the little crib bed skirt is killing me, and that mobile is so gorgeous I can't even describe my feelings for it. Their baby girl is coming home to a seriously stunning space!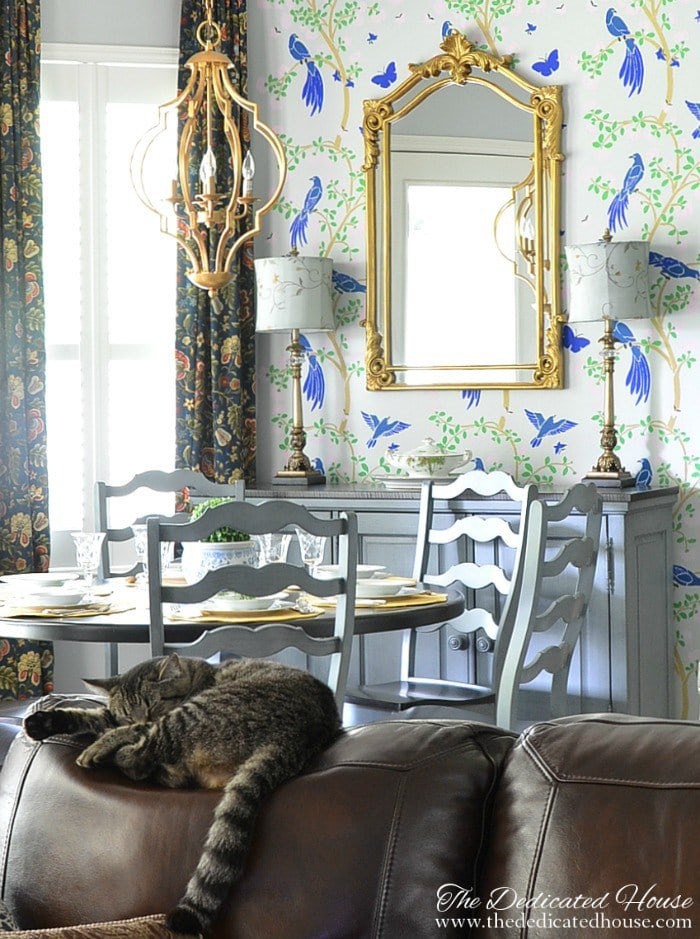 I'm blown away by the use of pattern and color in this room – I could never pull this off and have it look half this gorgeous. The wall is actually a stencil, which I LOVE because it's so much more accessible and DIY-friendly than wallpaper is. I love how she didn't shy away from a bold curtain pattern, even with the stencil – it totally works. Also, the cat is adorable.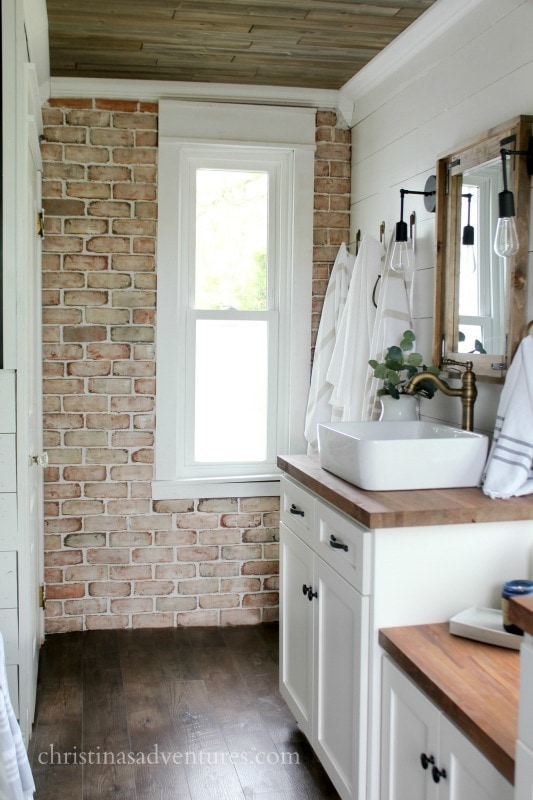 Y'all – that brick wall! I love it! I feel like it's hard to pull off a brick wall without the whole room feeling industrial, but this room has such a cozy farmhouse feel…and again with those butcher block counters! I'm seriously tempted, y'all. Oh, and you need to click through to see the gorgeous green on the walls in the other parts of the bathroom.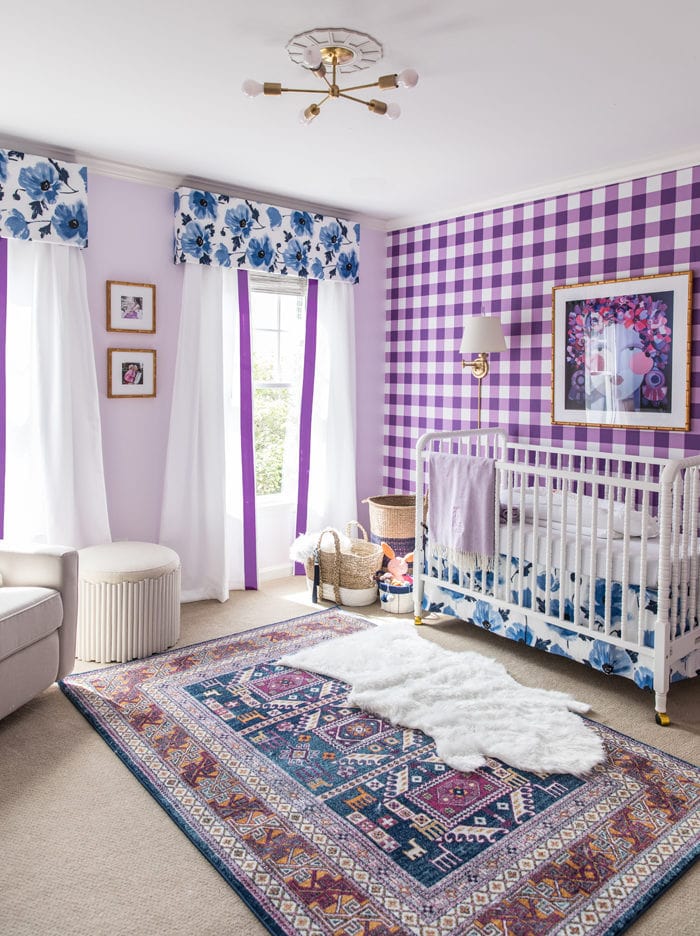 Looking through the One Room Challenge reveals this time, I couldn't stop thinking about how badly I wish we live in a home where I could wallpaper my walls without having to skim coat first! This room is so incredible, and that wallpaper is such a fun focal point. I'm totally inspired by the use of pattern in this room too – I need to take some notes from these ladies on how to mix color + pattern!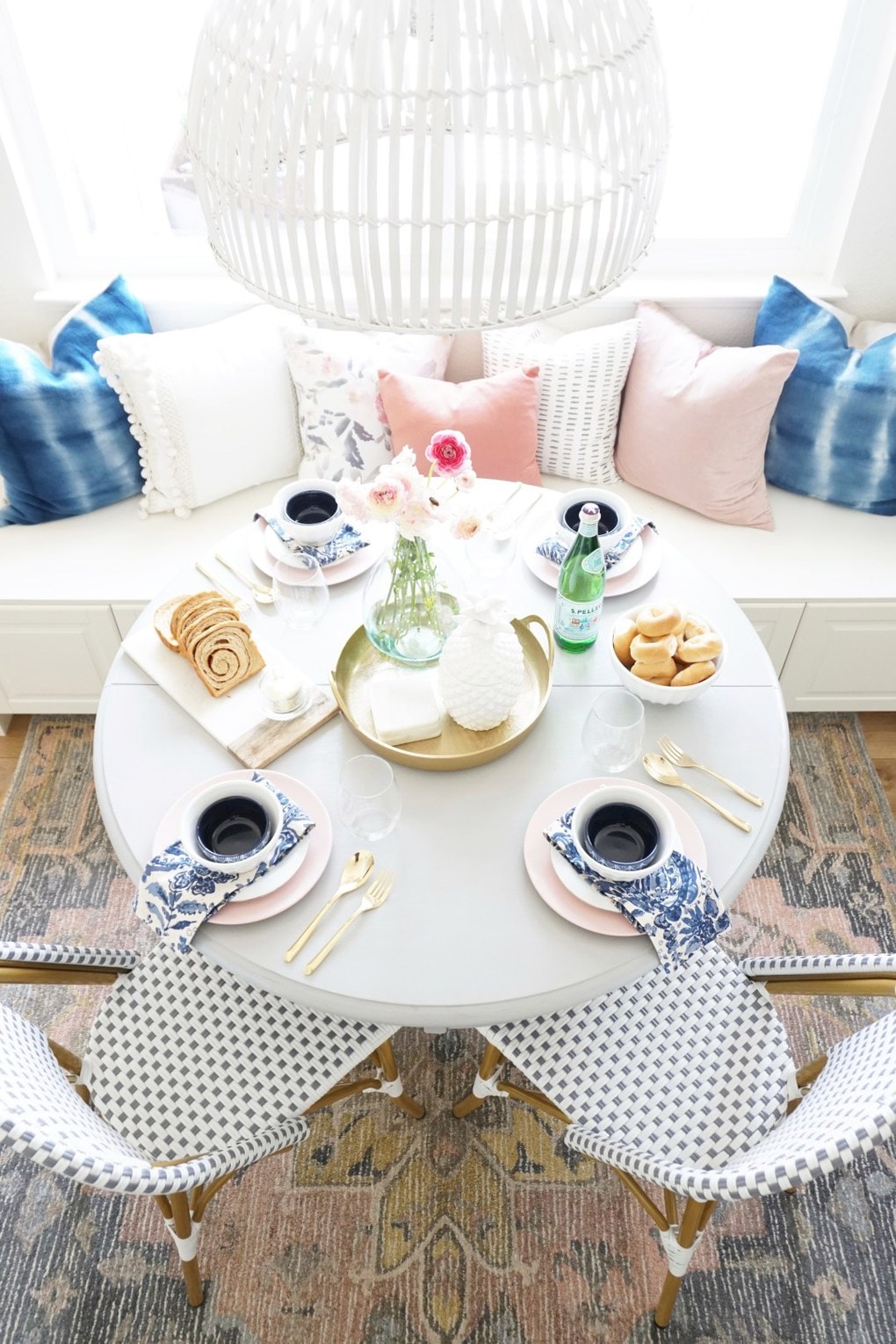 Those chairs are speaking my love language, y'all. I've swooned over those chairs in various colors for a long time now and they're so pretty in this space. I'm also loving the lighting and the rug. This is also another room where you're gonna want to be sure to click through to see what this space looked like when they first got started on their renovations – I couldn't believe it!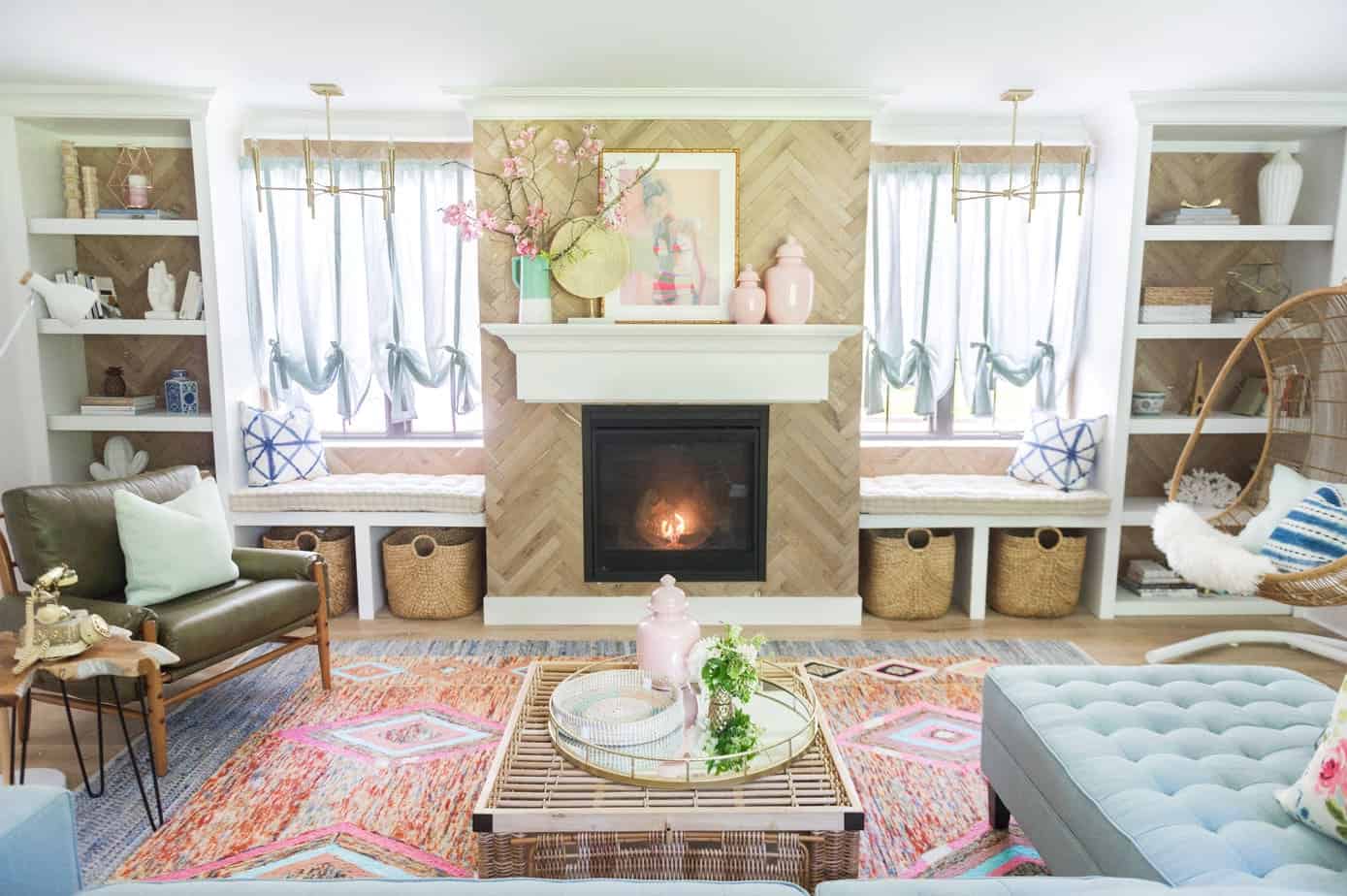 I'm pretty sure I literally gasped when I saw this room. It looks like it was taken straight from the pages of HGTV magazine, no?! That herringbone feature wall is absolutely incredible, and it looks so good on the fireplace. The sofa is gorgeous (look at that tufting!) and I can't get over the swing chair in the corner. I love everything about this room!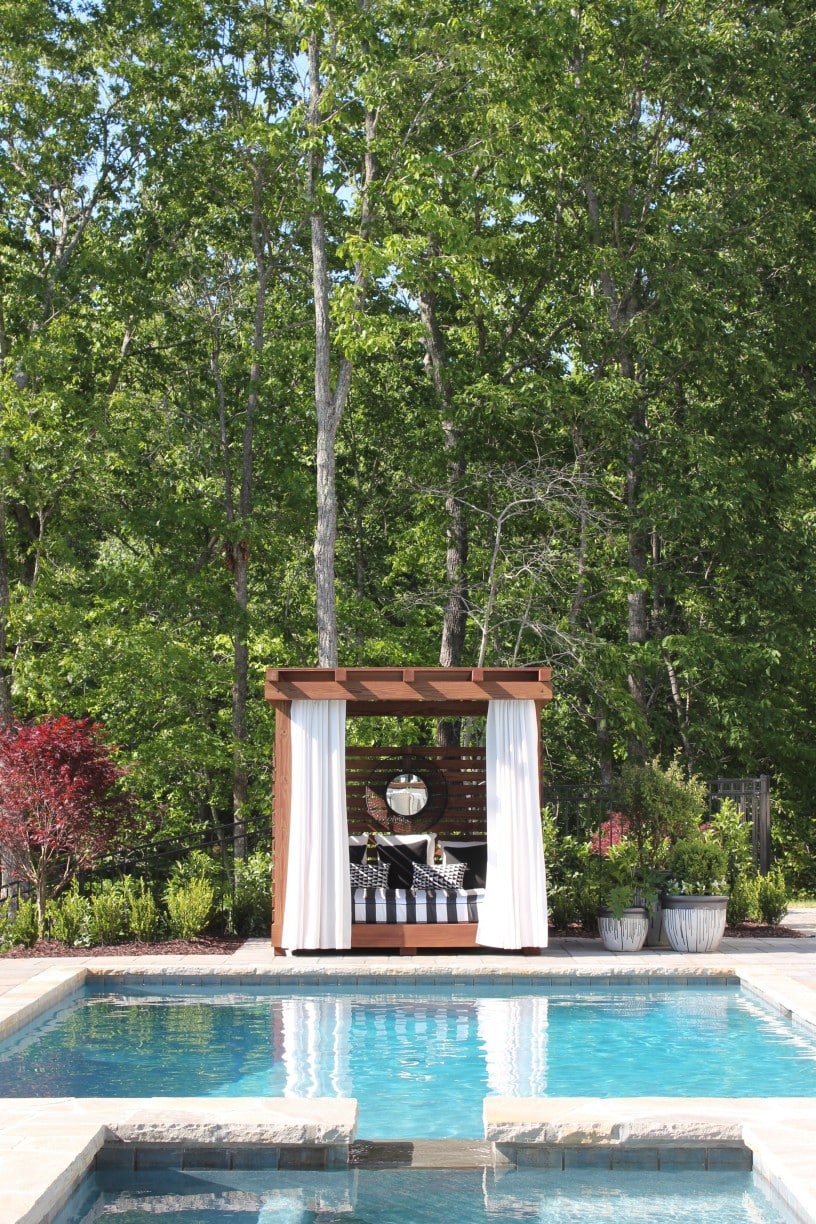 And finally, this pool/back patio area is the stuff dreams are made of. It seriously looks like it was plucked right out of a fancy resort and plopped into their backyard and I can't get over it. There is so much amazing inspiration in this space that I don't even know where to begin. That little cabana by the pool is ridiculous, right?!
Whew. I'm feeling inspired, how about you?! Looking through these spaces made me a little jealous that we didn't participate this time around, and I'm racking my brain for what room we could tackle in the fall now!
Did you follow the challenge at all? I'd love to know what your favorite rooms were!