On Saturday, Corey and I celebrated our one year anniversary. We both felt like it was a bit surreal as neither of us feel like there's any way it's been an entire year since we got married. It feels more like one month.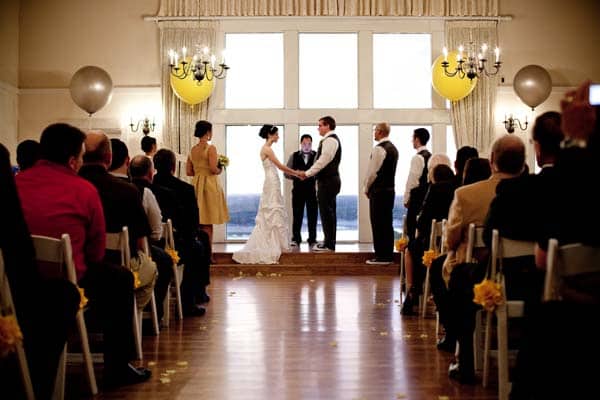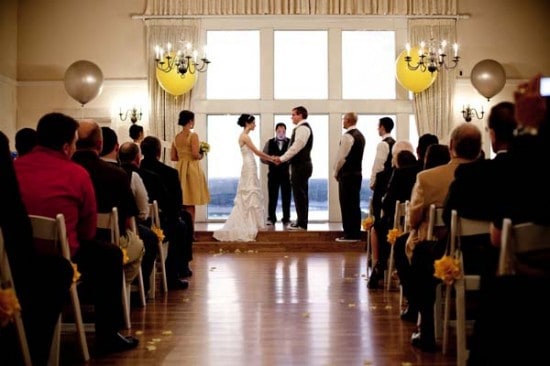 (Photo by She-N-He Photography)
It's been an incredibly wonderful year full of all sorts of exciting events (like buying our first home, moving back to Austin, and both starting new jobs!) and we feel so blessed to be doing all of this together. I have to admit, though, I think we're both hoping that year two has a little less excitement and a little more settling in and relaxing.
We started off our anniversary celebration by busting out the top tier of our wedding cake in the middle of the week. We decided not to wait until our actual anniversary because we were going out to dinner on our anniversary and would probably be too full for cake. We also ate it in the middle of the week because that was the day we picked it up from my mom's house and I dare you to have a cake that amazing sitting in your kitchen and not touch it for four days. I don't have that kind of willpower.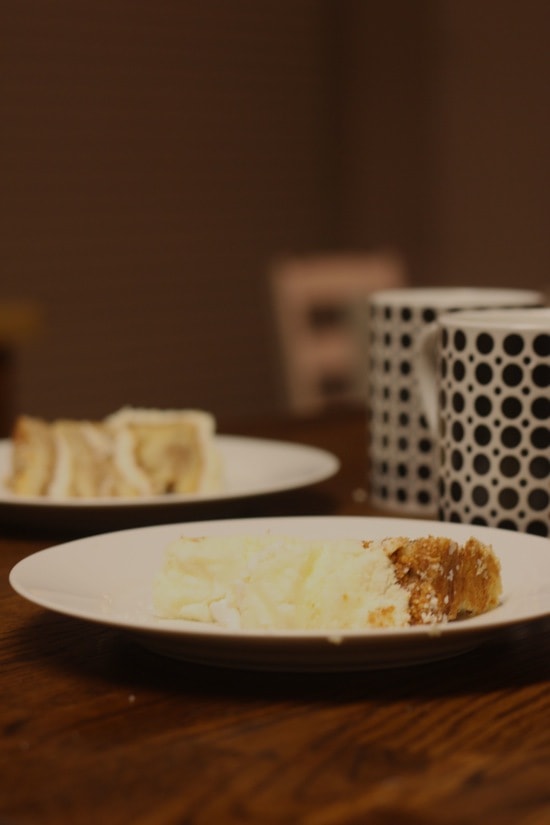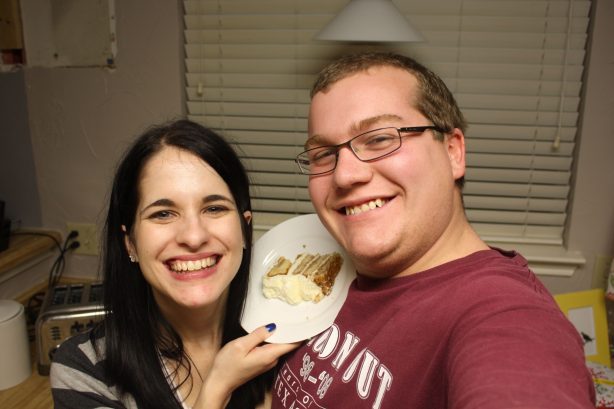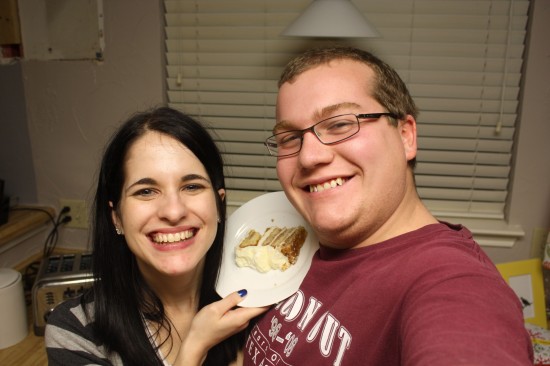 Yum. Also, we both look a bit silly in that photo because that was attempt number seven or something ridiculous at taking a photo of ourselves with the cake. We just wanted to eat the damn thing and we were getting a bit antsy.
On our actual anniversary we got all gussied up and headed out to our favorite restaurant in the world, one that we've been regularly visiting for all of our big events over the last 6 years.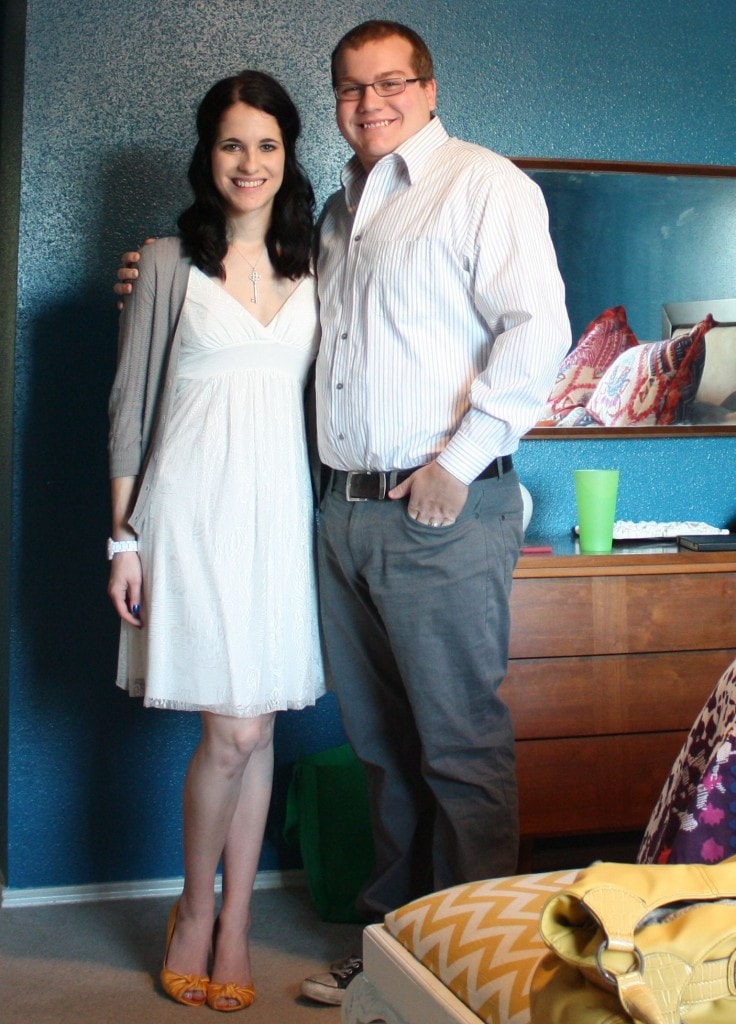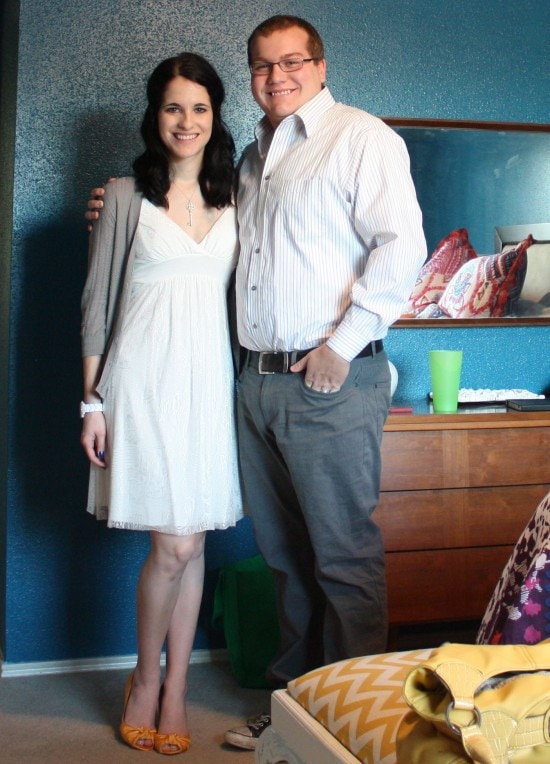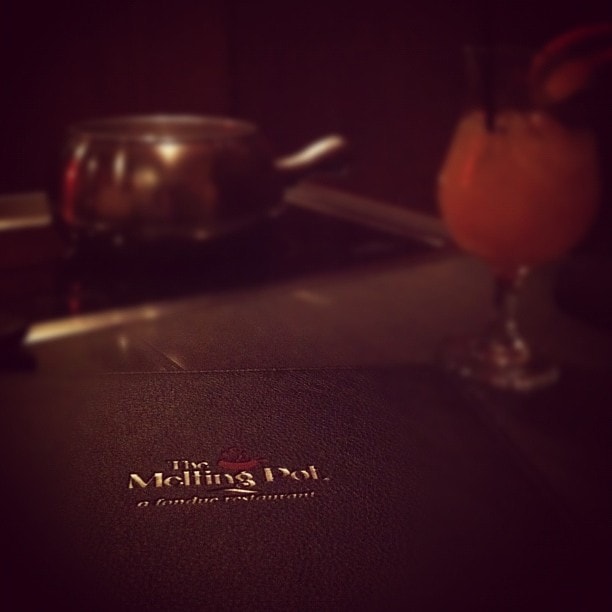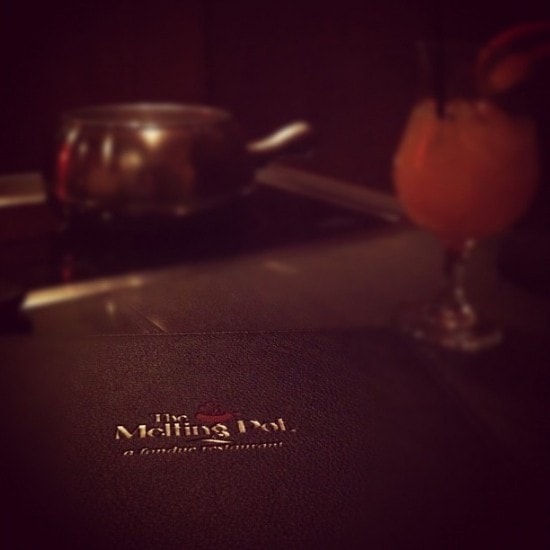 And we, of course, traded gifts! We decided to go the traditional route and stick to a "paper" theme. Our budget was pretty tight this year so we also declared that the gifts must be homemade.
I had grand plans of making several different amazing paper-related crafts, but thanks to a job that has me out of the house for almost 12 hours every day, most of my elaborate plans fell through the cracks. In the end, I decided to keep it simple.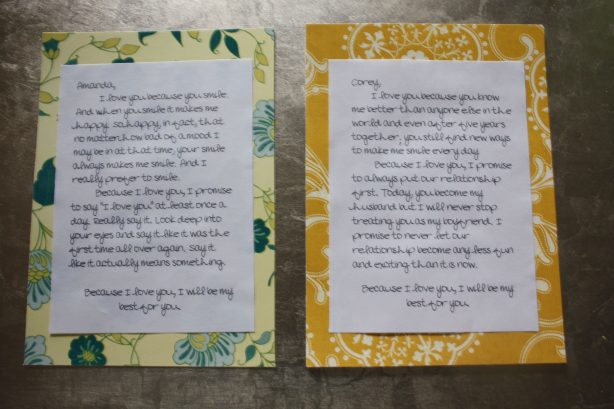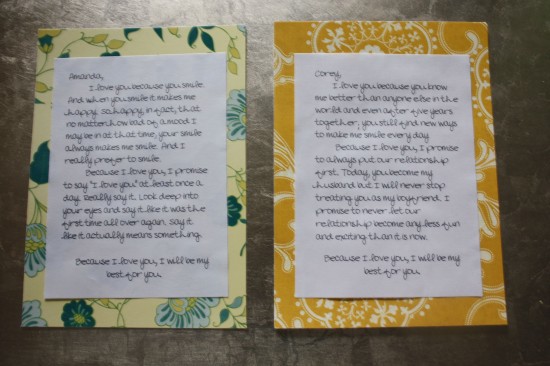 I just printed out two papers that had a few snippets from our vows and attached them to pretty paper – they're now living on our gallery wall and I smile every time I see them (and hopefully Corey does too!)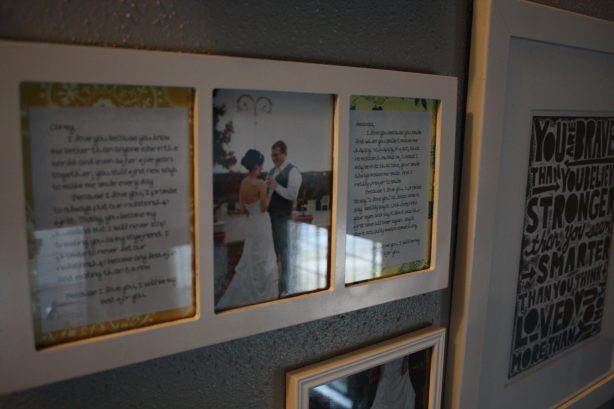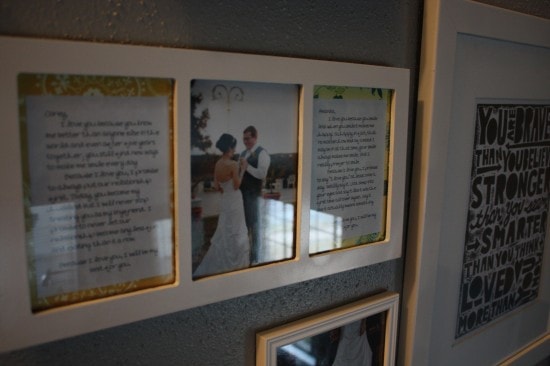 Corey, as usual, completely blew me out of the water in the gift department. I'd like to blame it on the fact that the real estate business is slow right now and he had way more time than me, but if we're being honest he's just way better at this than I am.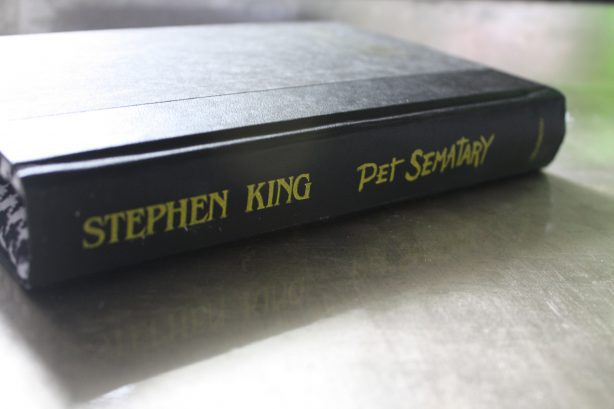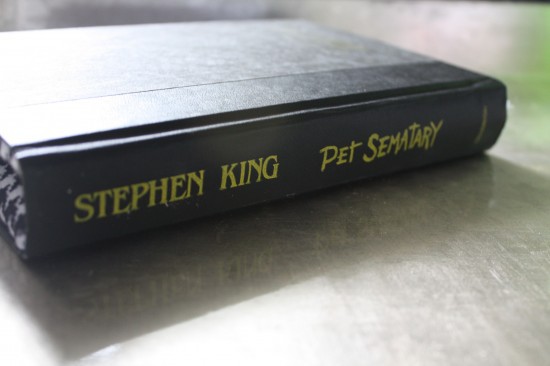 Corey gave me a Kindle for Christmas and I've been more of less completely obsessed with it ever since. It goes almost everywhere with me and I've already read three books on it since I got it.
So Corey decided to put a bit of a spin on the "paper" theme and made me a Kindle carrying case out of a Stephen King book (who is my favorite author of all time).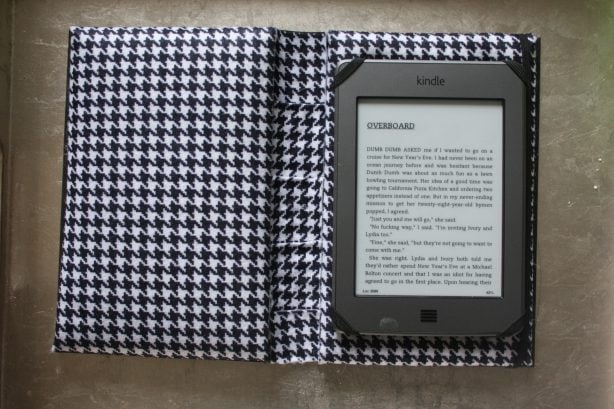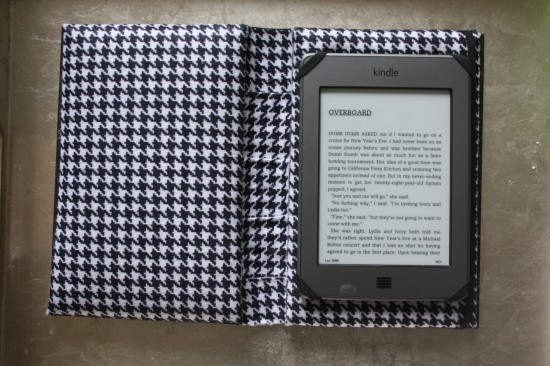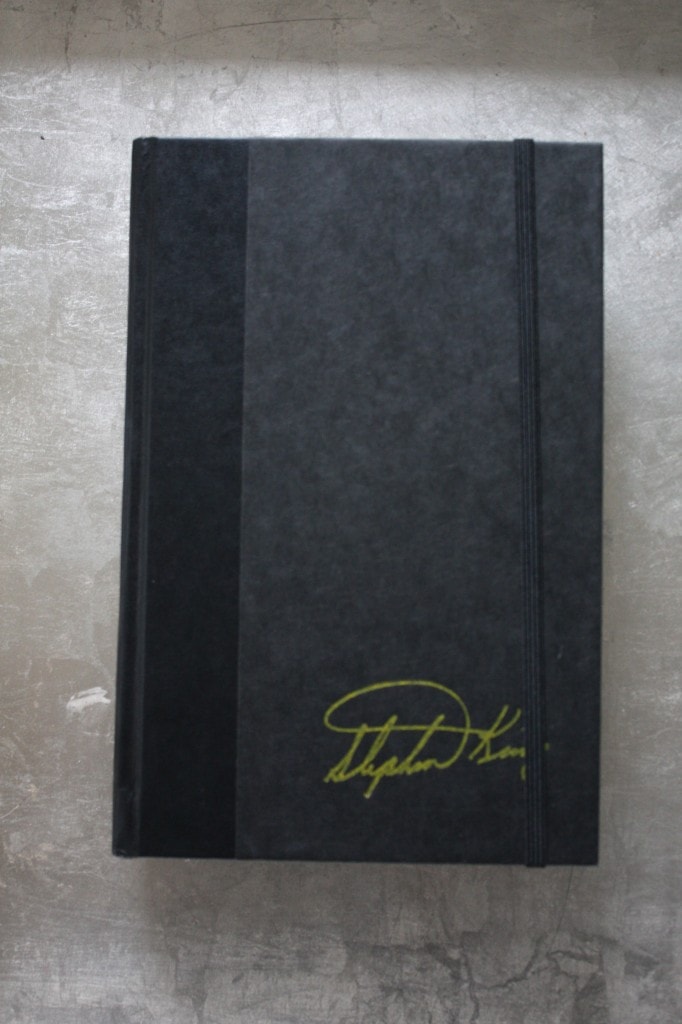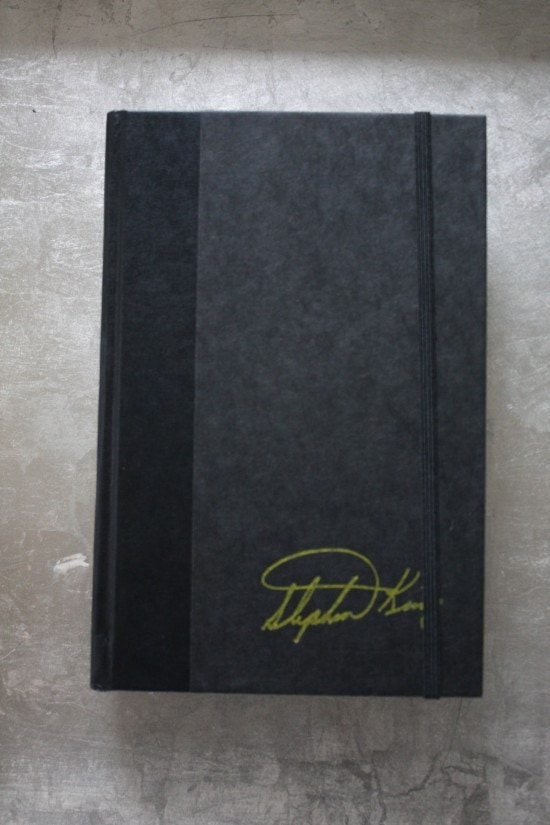 Ah-mazing. He also gave me fabric to sew myself a smaller pouch for carrying it around in my purse, as well one of my favorite books in the whole world (I now officially own three different copies of this book!).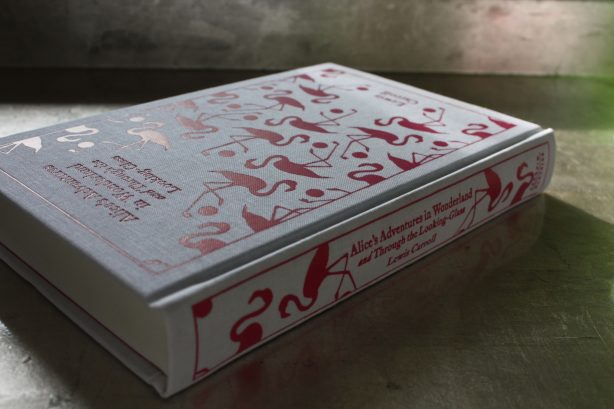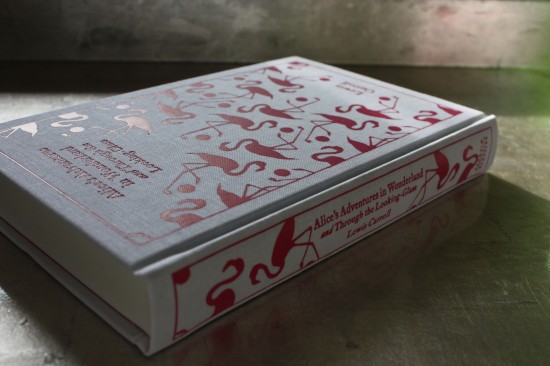 He was going to use this book to make my case but was terrified to actually cut into it – it would be tragic to destroy a book this beautiful. Maybe someday we'll feel adventurous and try it out – but not yet.
I'm pretty sure it's safe to say we had a perfect one year anniversary. I am so blessed to have such a wonderful husband, and I can't wait to see what year two has in store for us!