Well, we did it. In the month of September, more than 100 of you joined up with me to complete an intense, fast-paced decluttering and organizing challenge. In just four weeks, we cleaned out every single inch of our homes and got rid of everything we didn't need.
I got rid of more junk than I ever could have imagined I would –  I did a tally throughout the challenge and I ended up trashing or donating 10 garbage bags full of stuff, plus 2 large boxes and 2 small appliances.
That's a lot of unnecessary clutter in my life.
Many of you who participated have been emailing me with updates on your progress – but I'd love to hear from everyone! If you participated, be sure to leave a comment below with how you did. And if you don't know what I'm talking about but want to know more, read this post for all the details – the live challenge is over but I'm going to keep running it so if you want to sign up you'll get all the emails that the original challenge participants got!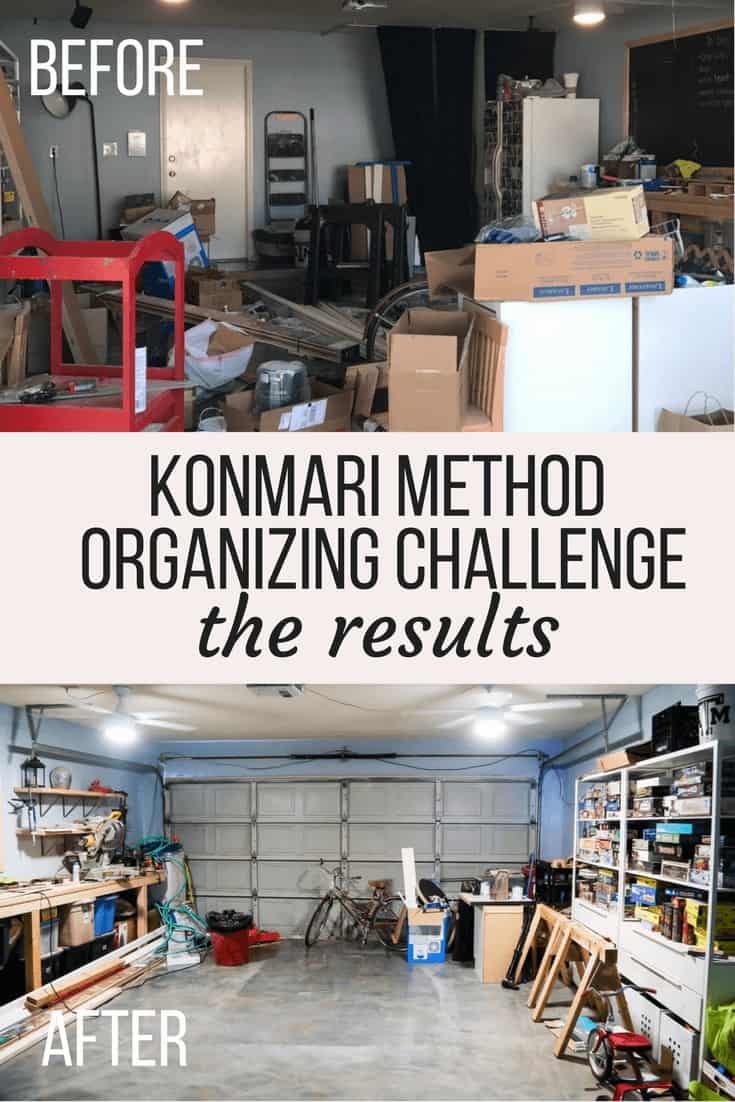 So, let's chat results. If you'll remember, last year I went through the KonMari process from The Life-Changing Magic of Tidying Up to totally declutter my house. It was pretty transformative, and I was amazed at how much I was able to purge from our home. A year later I wrote an update about how we were doing – we were keeping up with everything we learned pretty well, but there was definitely some clutter that had crept back into our home. Plus, with our plans to move into a smaller house we really needed to get rid of as much excess as possible, or else our stuff wouldn't fit into the new home! So, I decided to run this little organizing challenge to get us back on track and ready to move.
And now? We are ready, my friends.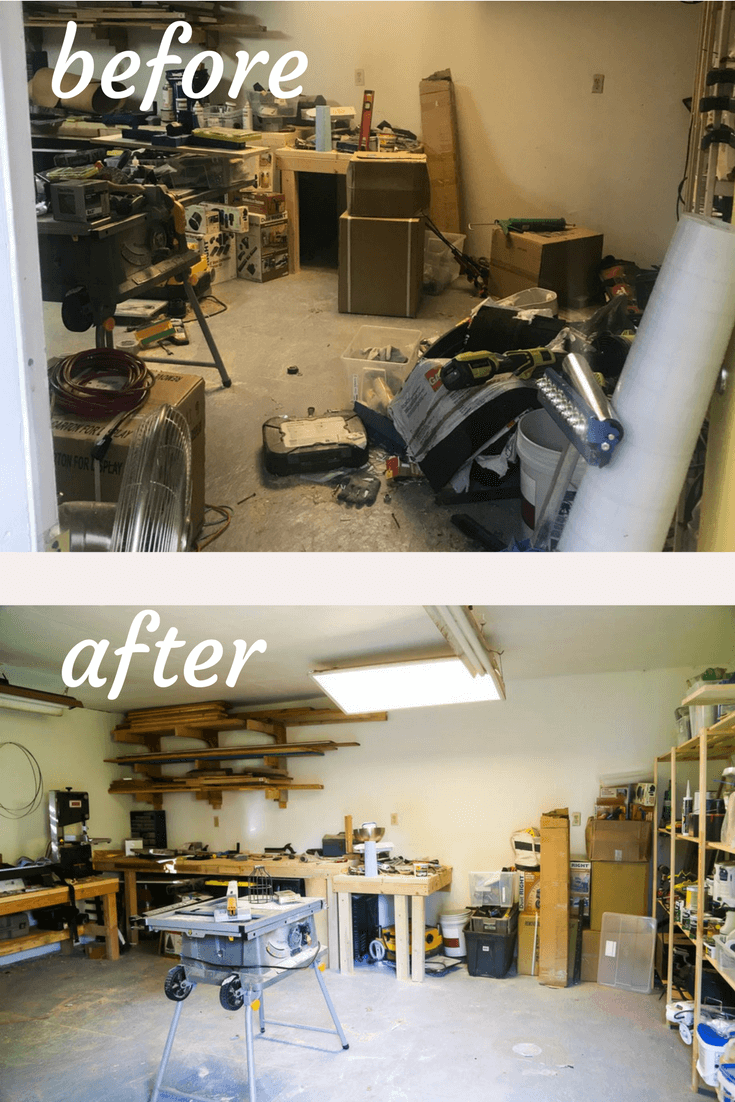 If I'm being totally honest, we'll probably have a bit more to purge once it's actually time to move. It's impossible to predict what we'll be able to fit into our new house (will the bar cart work in the kitchen or will it be too small? Will there be a good spot for our big entryway table?), so once we are actually settled in the new house, we'll have a better idea of what can stay and what will need to go.
Speaking of moving…want an update?
I don't want to get into too many details yet (with moving, things are so up in the air until the day you close, so I'd hate to jinx anything), but here's a brief synopsis of where we're at:
We looked at a total of 9 homes and put in offers on 3 different houses…and the third time was the charm! On the first house, we lost a bidding war, on the second house we submitted a lower-than-asking-price offer that was rejected, and on the third (and final) house we won a bidding war.
We're still in the option period for the house we're purchasing through tomorrow afternoon. After that, it's just a waiting game until we close in mid-November.
Our house went up on the market last Friday evening. We had 2 showings on Saturday and 5 on Sunday – and by Sunday evening we had a few offers to choose from. We're really pleased with the offer we chose, but we still have to cross the inspection and appraisal hoops, so it's not over yet!
I feel like I can't relax at all until the option period is up for the sale of our house (if you aren't familiar with buying and selling homes, during the option period the buyer is able to walk away at any point for any reason whatsoever). Nothing is final until it's final, but I'll at least be able to breathe a small sigh of relief when that part is over in a few days.
So…tentatively speaking, we have sold our house and we have secured a new one. But, it's not quite as simple as it looks on television – there are still weeks of appraisals and waiting and planning before everything is all said and done, and Corey and I are both all too aware that things can fall apart all the way up until the papers are signed (which, as I mentioned, is scheduled to happen mid-November).
I have tons and tons of photos of the new house, but since the current owners are still living there I won't be showing it off at all until it's officially ours. Here's what I can tell you though: it's about 600 square feet smaller than what we've got right now, so we'll have to learn how to get creative with space management. For the first time in my life, I'll be living in a house that doesn't have popcorn ceilings and heavily textured walls. There's a laundry room (which I've also never had as an adult), a covered patio, and a small but manageable dining area. It's adorable and I can't wait for it to be ours!
Things might be (mostly) settled on the selling and buying front for now, but I've still got several moving related posts planned. I'm going to be doing a post about how we chose what needed to be done to the house (and how we prioritized it), along with one about how we staged the home and some tips on a few things we did that may have helped it sell faster. Of course, we'll also be doing a final "before and after" post with all of the photos of what our home looked like when we moved in and how it's looking now that we're leaving. If you have any other specific questions or things you'd like to see a post on, be sure to let me know!
Thanks so much for all of your kind words, encouragement, and sweet messages throughout this journey! It's so much easier to go through something this stressful when you know you have a whole group of friends cheering you on from the sidelines. Of course, we aren't completely out of the woods yet so I would appreciate your continued thoughts and prayers – it's kind of crazy to realize that even after you accept an offer, the stress and waiting is really only just beginning.
Wish us luck! For everyone who has been asking, next week I'll get started on all of the fun moving-related content, and in just over a month it'll be time to show you our new home!
Have you ever sold a house? Any tips for me on how to stop freaking out about everything that could go wrong?!