When Corey and I bought our vintage fan a few months ago, we had no idea where in our room we would put it. We knew we wanted one, and we knew we'd use it, but we didn't know much more than that.
Of course, once we got it home we quickly realized that we didn't exactly have a place for it in our room. We don't have a lot of space in there, and most of the furniture surfaces are already pretty much covered.
We decided that we'd have to buy something new.
Oh darn.
We took a trip to our favorite local antique store one day and, as usual, it delivered. We found an old sewing table for a mere $25 and snatched it up.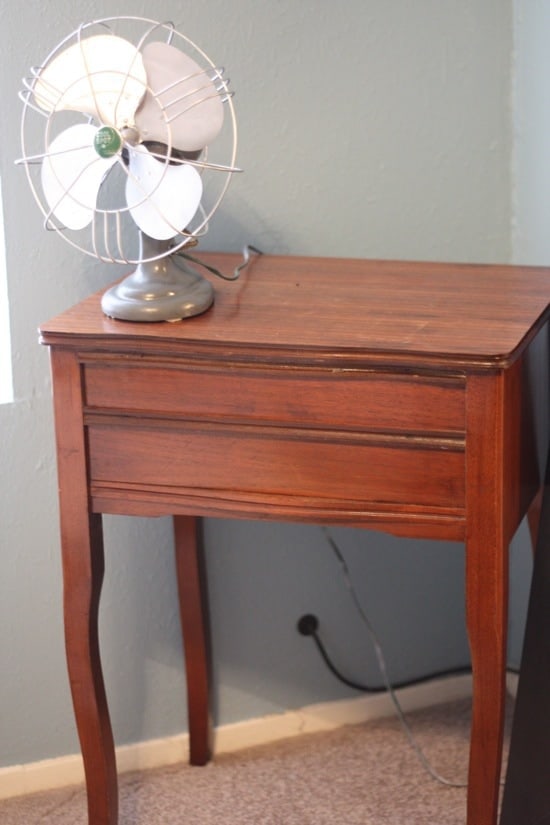 We really liked how it looked in the room, and we loved the lines of it.
In the store, I wasn't really a fan of the finish, but once we put it in the room I was actually very, very tempted to leave it as it was.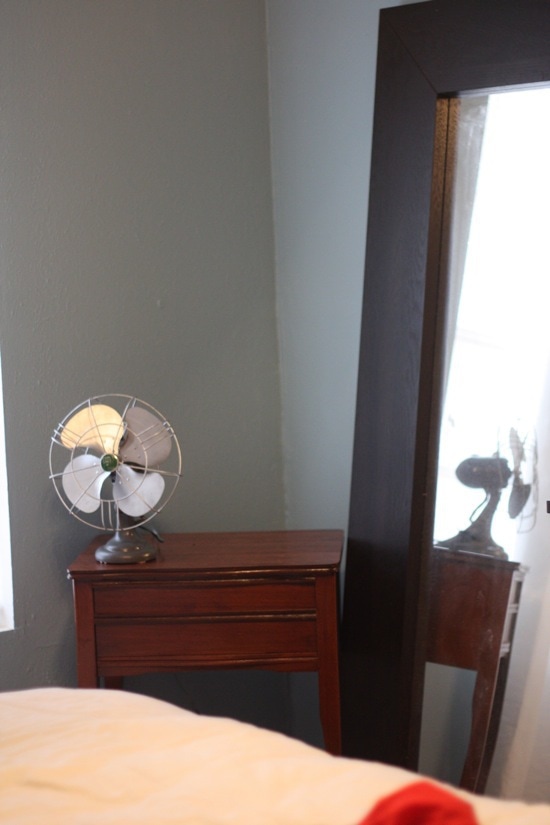 But that's not really how Corey & I roll, and besides, the top was pretty beat up and needed to be refinished anyway. Also, I always find myself drawn to wood-toned furniture and I'm trying to steer myself away from that for fear of overloading my house with dark, heavy pieces.
Our bedroom already has a similarly wood-toned bed and two side tables, plus a very deep brown dresser, so I figured this was a good chance to bring in something a little lighter. We let it live in our room for a few weeks in its current state, just to make sure, and I decided that I definitely wanted to paint it.
So, Corey got to sanding!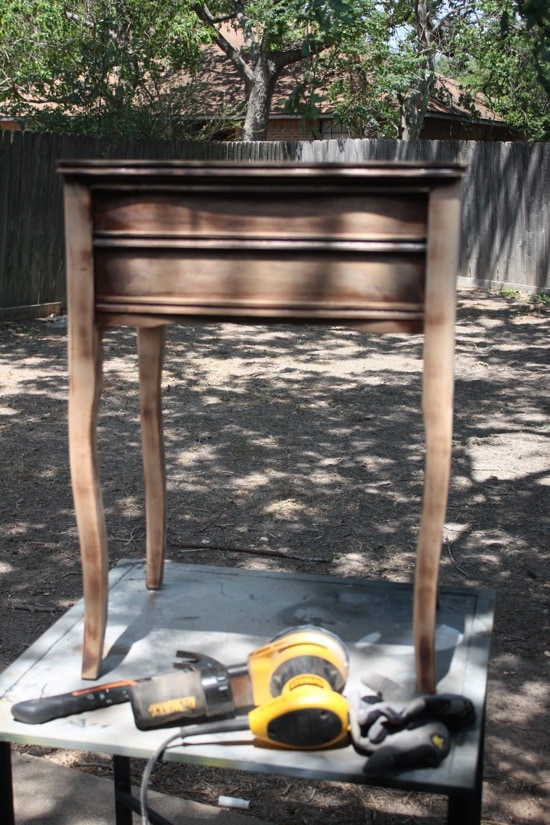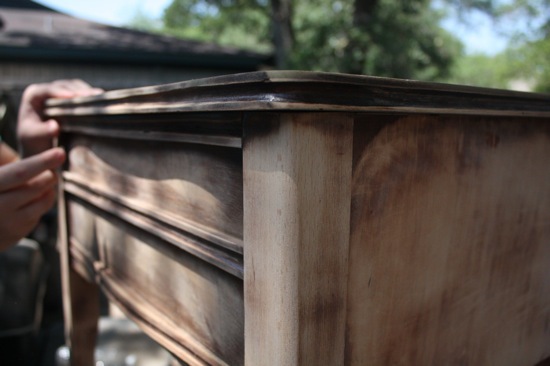 Once it was all sanded down (and looking really pretty, I should add), I started painting. I used the leftover paint from our dining room chairs, and I could quickly tell we had made the right decision to paint!
Once it was all dried, I brought it back into the room, and we added the fan and my super cute new ceramic owls from West Elm.
I think it looks pretty perfect.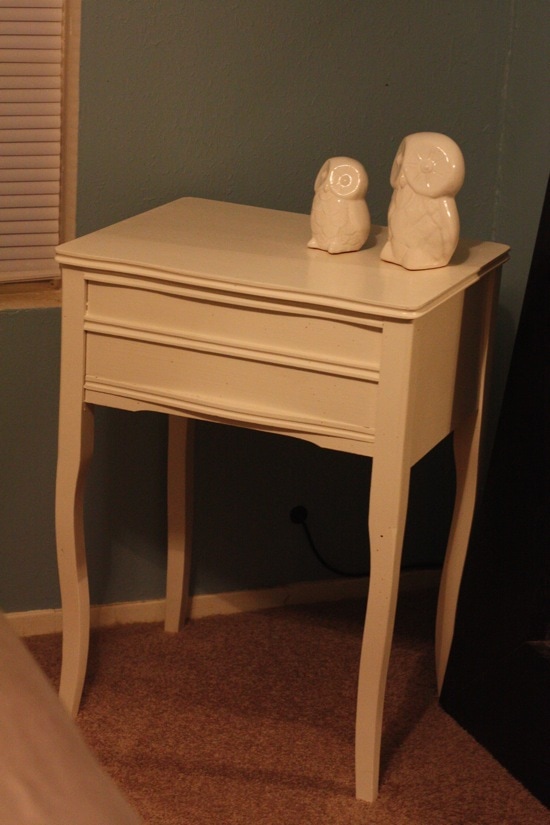 (Note: The fan is currently with my dad because it randomly stopped working. Boo! I didn't have a chance to take photos before he took it, so that's why it's missing.)
We plan to get some Penguin Clothbound Classics to set the owls on so there is a little contrast between them and the table. We're still debating which ones to get though – I want Alice in Wonderland and Corey wants Huckleberry Finn…and we can't agree on a third one! Suggestions?
And that's our latest house project! We don't have any more on the horizon right now, so hopefully I'll come up with something soon, because I can already feel the urge to renovate creeping back in!
How do you feel about wood-toned furniture vs. painted? Are you drawn to one more than the other?