I don't need to remind you that I'm a huge fan of the bucket list. It's a well-established fact at this point. And the Christmas bucket list? It's my favorite one of them all.
We've done a Christmas bucket list every year since we first moved to Austin, so of course this year is no exception. I'm sure you're dying to know what's on the list now that we have a toddler and have to take a whole extra person into consideration (last year he wasn't quite a year old, so he wasn't nearly as opinionated as he is now)!
I won't make you wait. I know you're on the edge of your seat.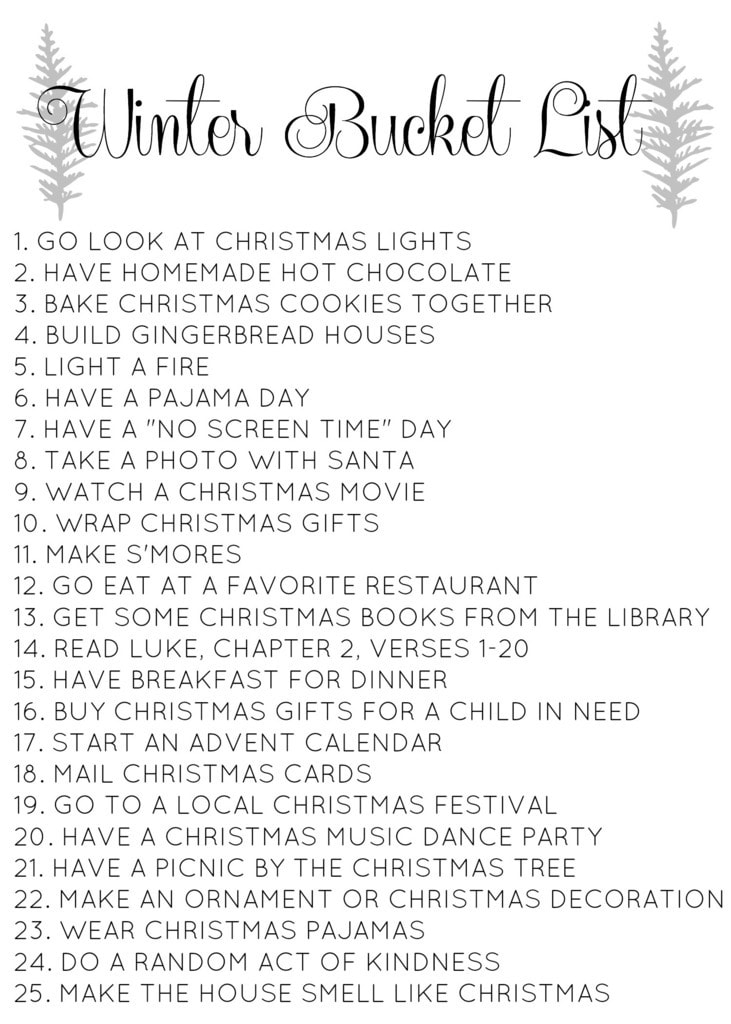 (This post contains affiliate links. Click here to read my full disclosure policy.)
We've already started making plans to cross things off the Christmas bucket list and we're crazy excited. There's just something about a list like this posted on the fridge that reminds us to soak up the season and the holidays and really make the most of it. We get so rushed going through our day-to-day with work, obligations, and life that sometimes we forget the quiet and wonderful moments as a family. These little bucket lists are fun, yes, but they're also a perfect visual reminder for us to stop and take time to cherish our family. It's one of my absolute favorite traditions!
Want to use our Christmas bucket list for yourself?  CLICK HERE to download it!
And if you need some inspiration, here are some links to a few of my favorite products that can help make this list happen!
What's on your Christmas to-do list this year?
If you're looking for bucket list ideas for other seasons (or just more summer ideas), you can check out all of our previous bucket lists below: