Last week, Corey and I had the opportunity to head up to Minneapolis to the Wagner headquarters for a really fun and inspirational trip. We were a part of a small group of bloggers that Wagner invited, and we were flown up to Minnesota for the event – it was such an honor to get invited, and we had such a blast!
If you follow me on Instagram you probably saw plenty of peeks at the event as it was happening, but I wanted to write a quick blog post to tell you all about how much fun we had. This was our first time getting invited to a brand event like this, and it was such an honor to be included. I know it sounds cheesy, but I still pinch myself every single day that I get to actually do this blogging gig as my full-time job, and it makes it even more surreal to have brands that I love as much as Wagner actually offer to fly me out to their headquarters to learn more about them!
Needless to say, we spent the whole three days feeling pretty giddy, and I feel so blessed to have been included.
So, let's chat about the trip. We kicked off the fun on Wednesday afternoon with a trip around Minneapolis to gather inspiration, learn more about the city, and just generally have a good time. We weren't sure what to expect (and neither Corey or I had ever been to Minneapolis!) so the whole day was really a fun surprise.
We started off with a flower arranging workshop with the incredibly talented Christine from Foxglove Market. We walked into a beautiful, bright room that was literally full of flowers, and I just about died. It was heaven.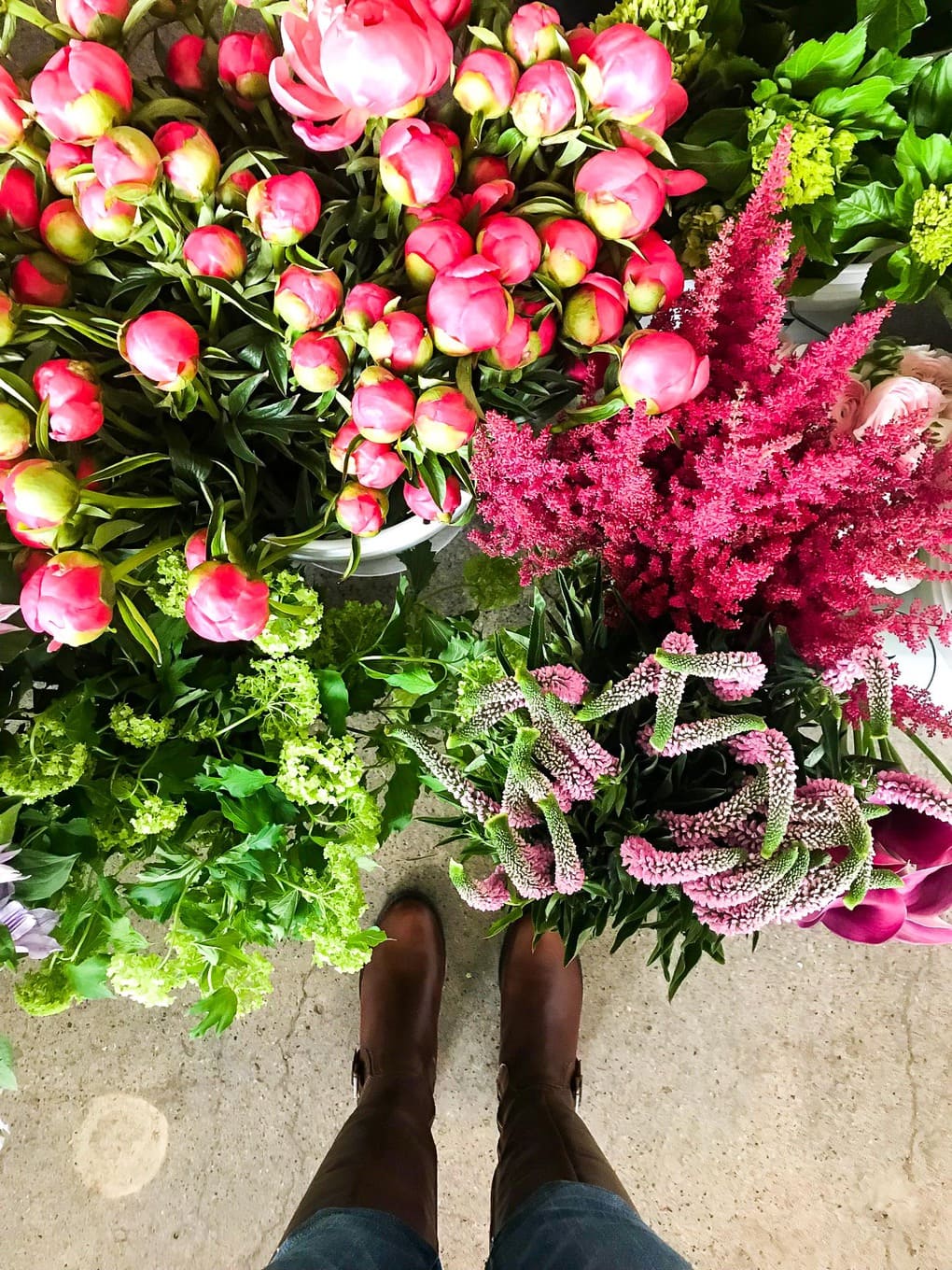 I mean, come on. I can't. It's just so gorgeous.
Christine gave us a quick tutorial on how to arrange a hand bouquet (meaning you arrange the flowers in your hand as you're working, rather than putting them in a vessel), and then she let us go wild and gather all the flowers we wanted to use for our arrangements. I was surprised at how hard it actually was to hold all of the flowers, arrange them nicely, and not drop everything on the floor – especially because Christine made it look incredibly easy. We all chatted and laughed and just generally had a blast while we were putting our flowers together – it even started snowing while we were working, so it all felt a little magical to me (remember, I live in Texas which means snow is basically mythical to me).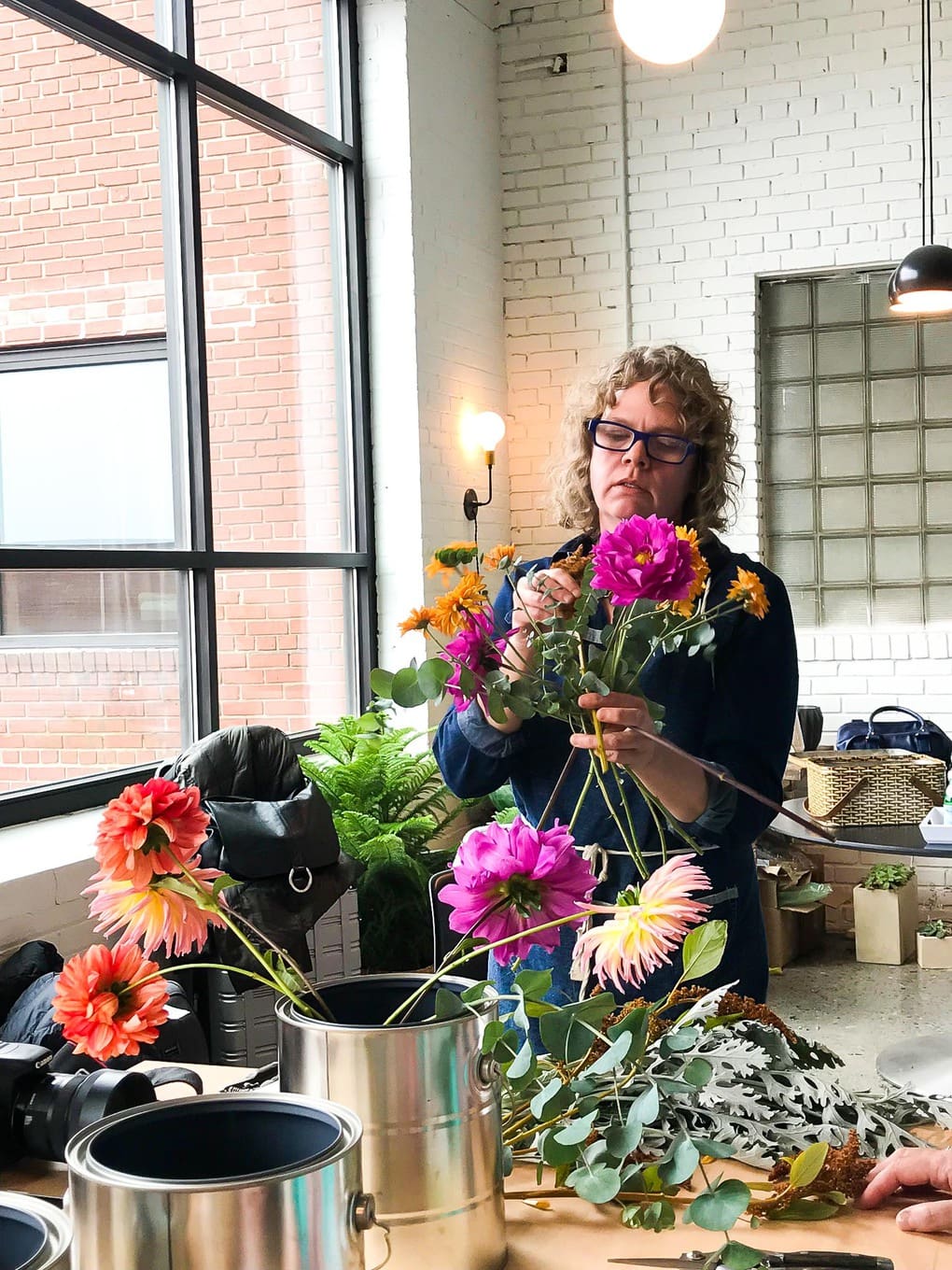 The biggest surprise of the day was that Corey was way better than any of us (including him) expected at flower arranging! He totally killed it, and I think his bouquet was probably the best one there.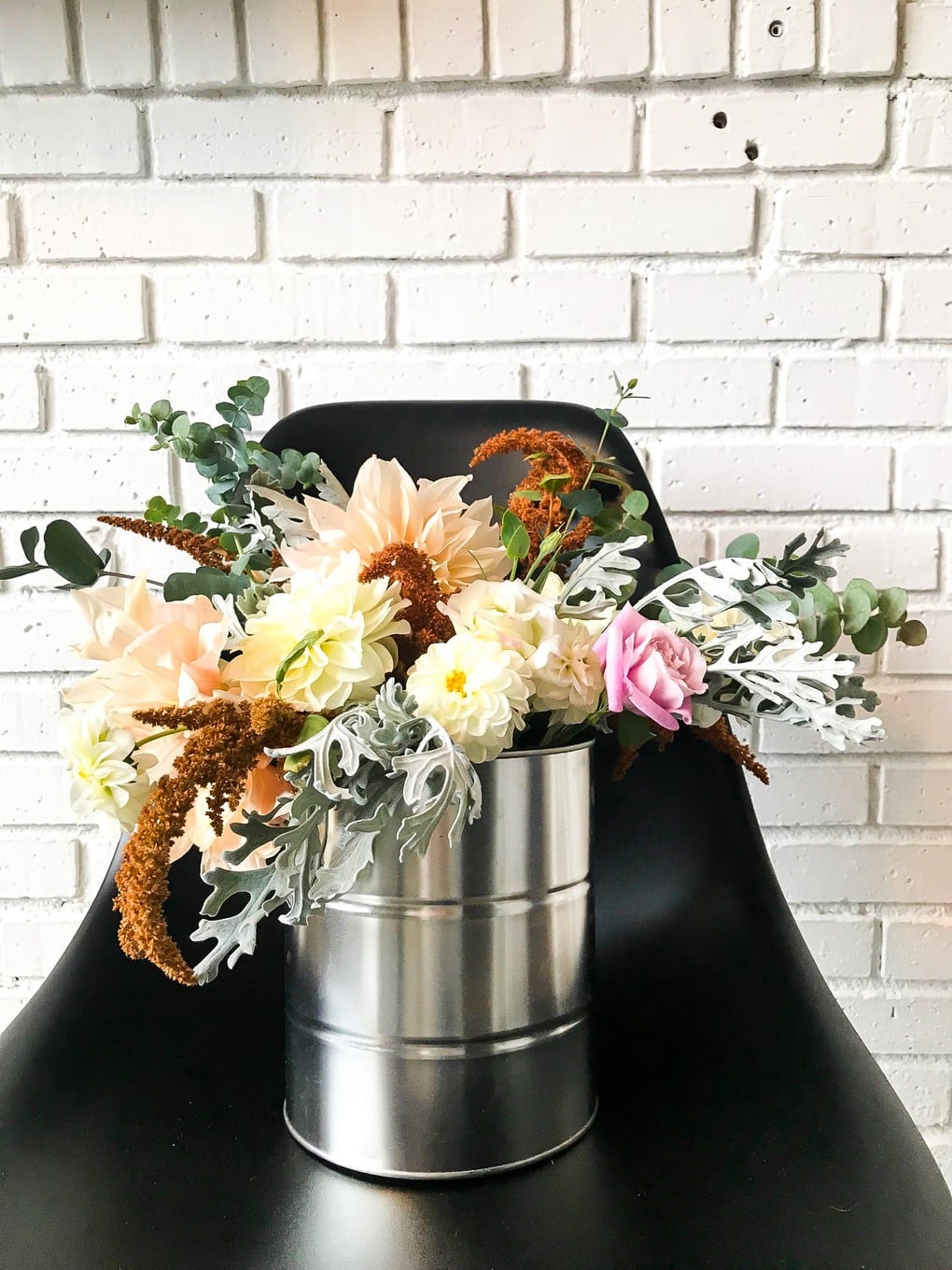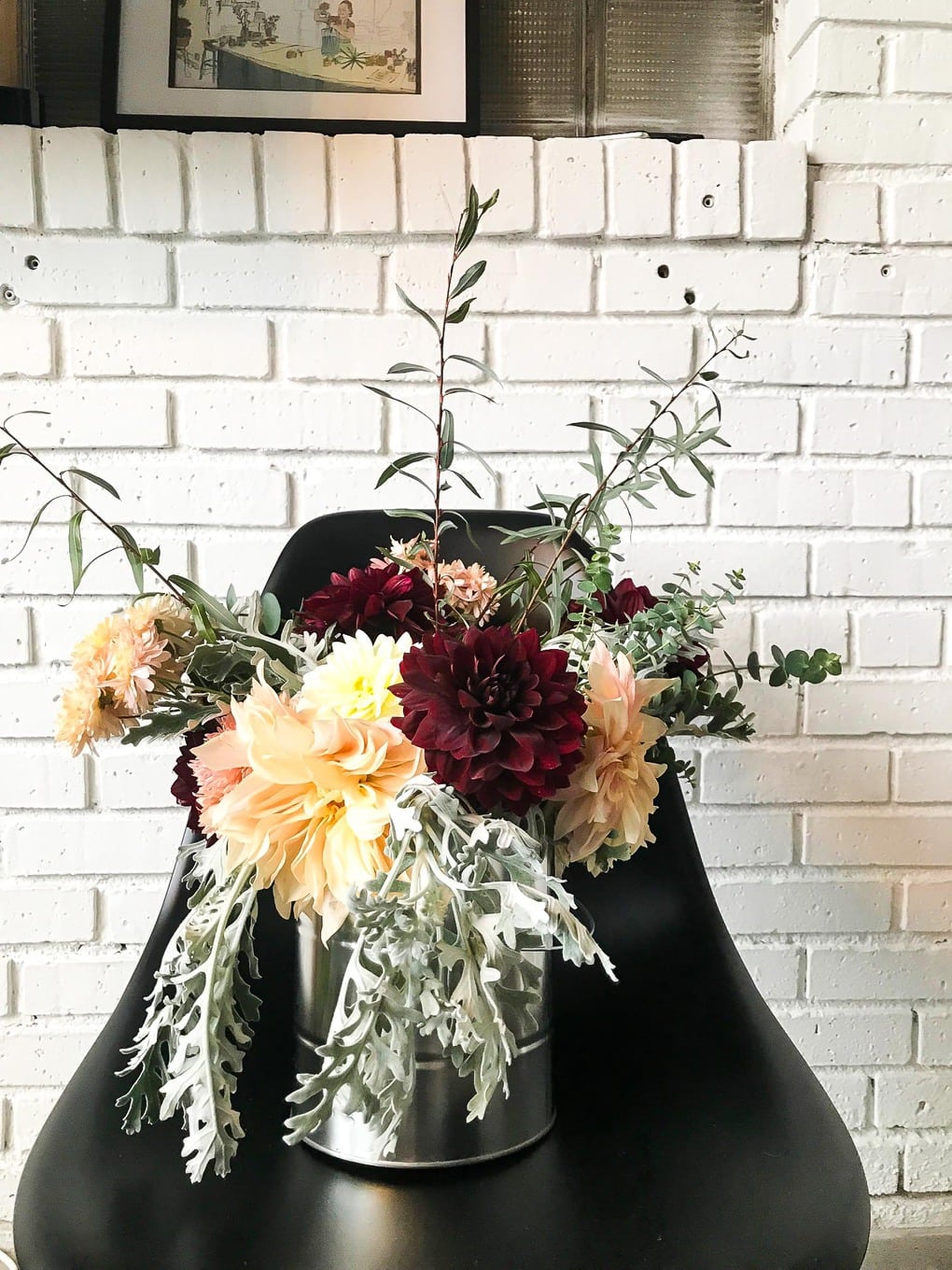 Once we had our flowers, we each rifled through a paint deck to choose a "signature color" based on our bouquet – we knew it was for some sort of challenge, but we didn't know what yet. Corey and I went with a deep, gray-ish green for our color, since it's a color we've both been loving lately but haven't worked with much yet.
After the flower workshop, we headed over to the Northrup King building, which is a giant old warehouse that currently is home to the studios of over 100 different artists and creatives. We headed to Anna Palmquist's studio to learn about her process for creating collage art. It was really interesting to see how she works, and I had fun learning more about a medium of art that I, quite frankly, know almost nothing about.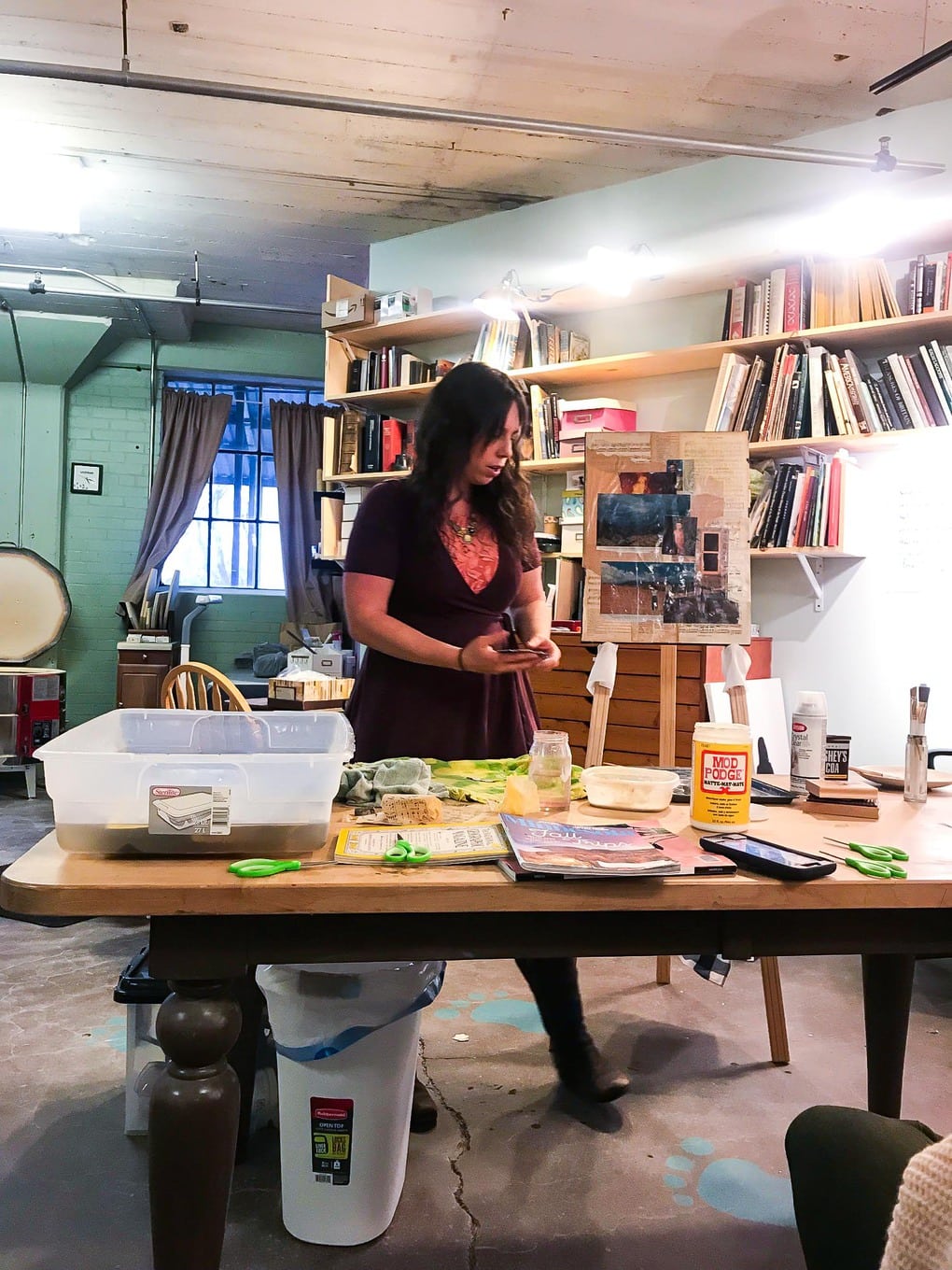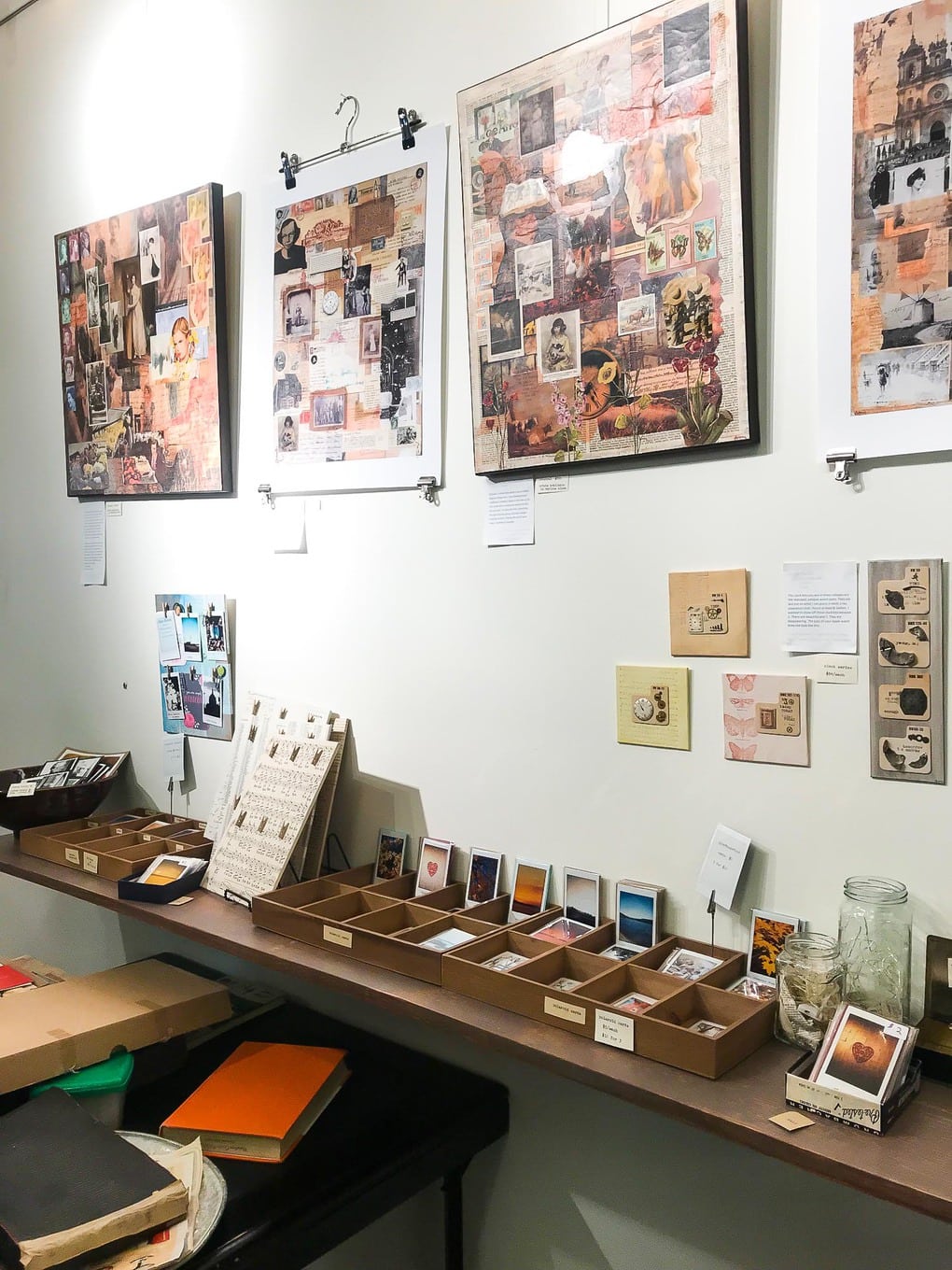 Our last stop of the day was Tattersall Distilling for a tour, a few samples, and a bit of relaxing before dinner. We got to learn all about their creative process for coming up with the purest, most unique flavors possible, and it was so interesting to learn more about the process. I don't know about you, but I just love learning from people who are super passionate about what they do, and these guys clearly take their jobs very seriously. We loved hearing all about their process, and everything we got to taste was delicious!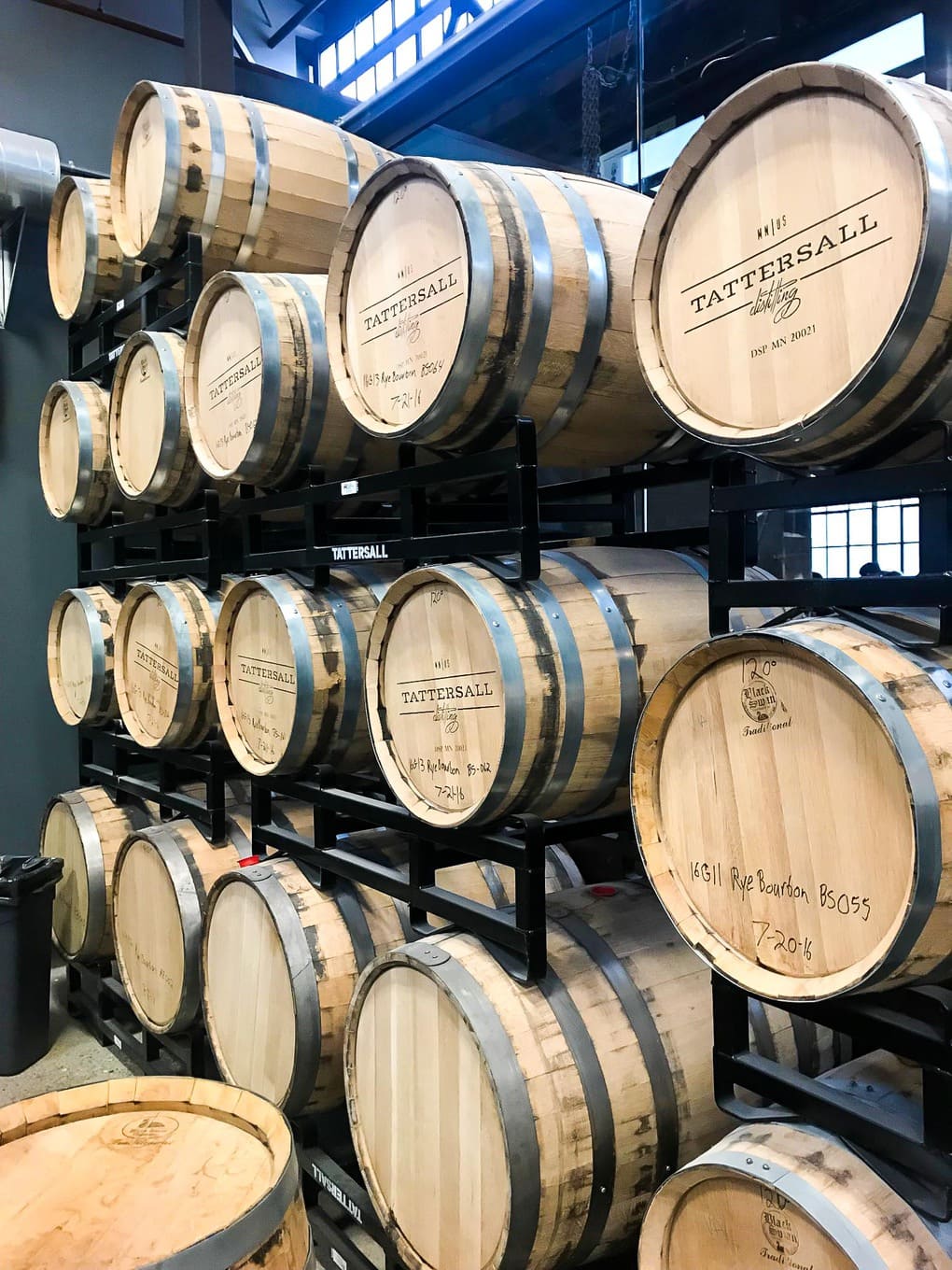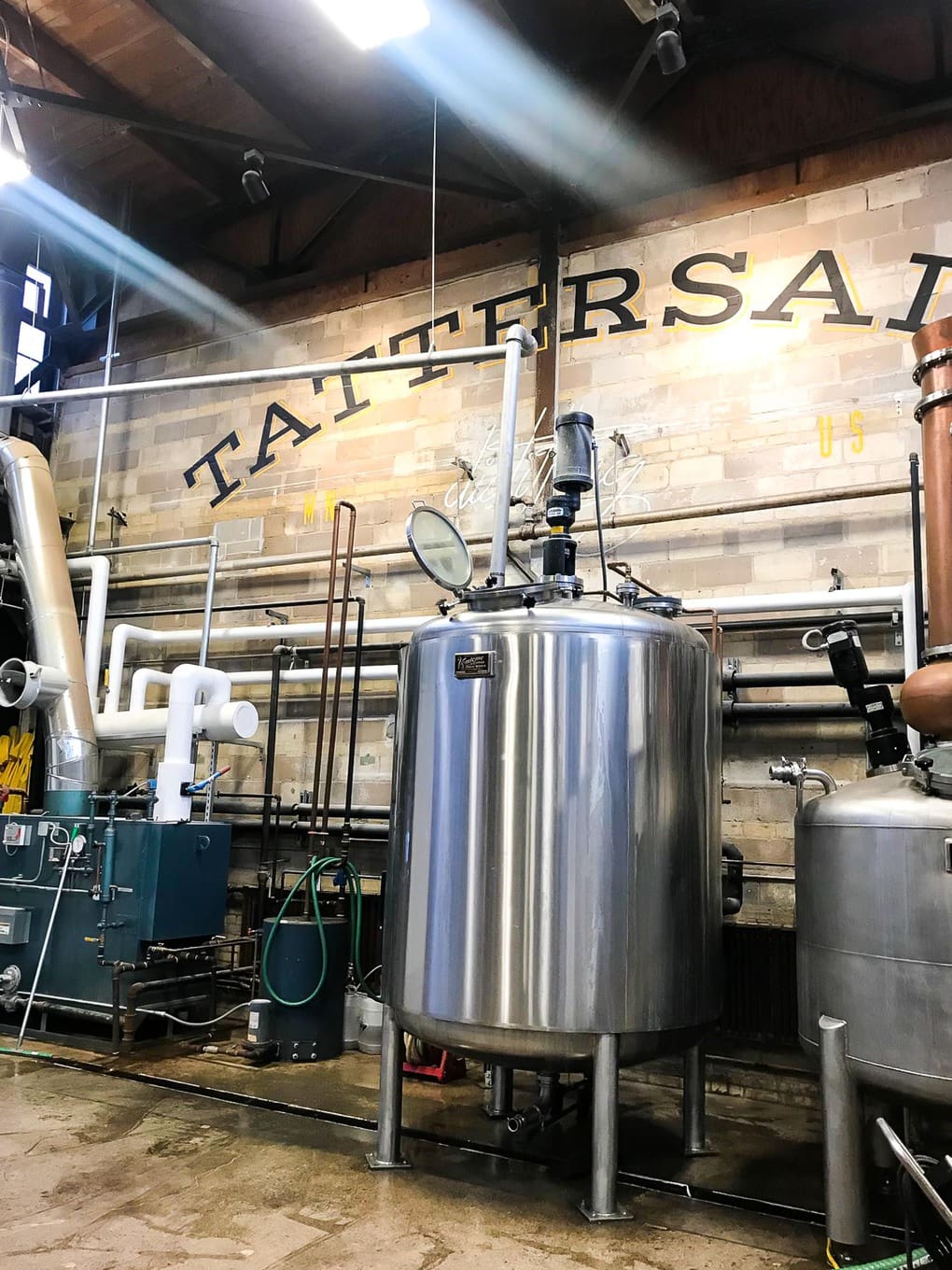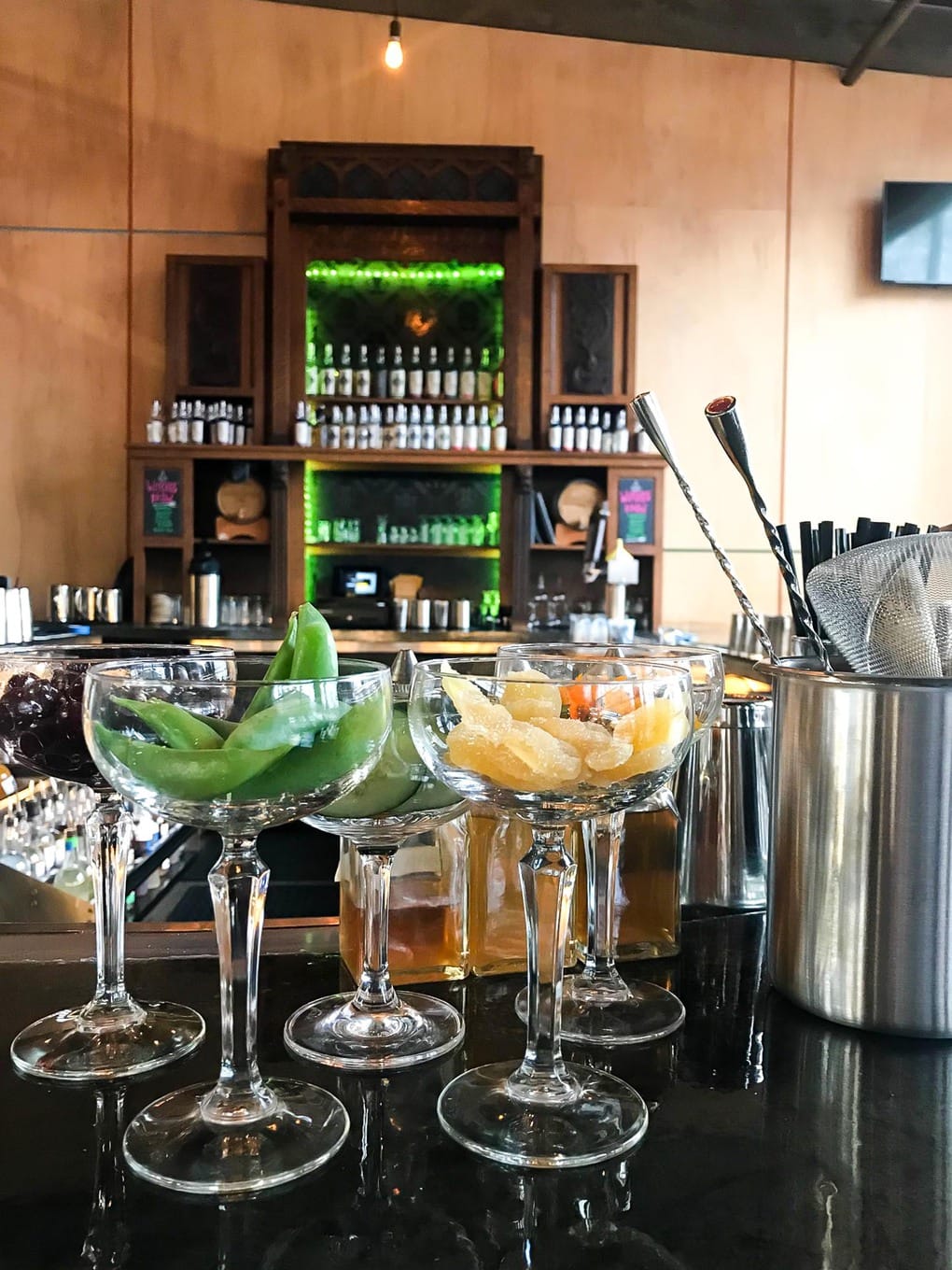 Finally, we headed to Spoon & Stable for one of the most delicious meals I've ever eaten. Seriously, I'm still thinking about it. Yum.
The next day, it was all about the big challenge. We spent some time in the morning learning more about some of the Wagner products and the brand as a whole, we got a little tour of their headquarters, and then we dove into the fun. For the challenge, we each had a little "room" set up that we had to decorate as an entryway – some people had interior spaces, and some had exterior, and we had a variety of paint and props to choose from, along with all the Wagner painting products we could ever want.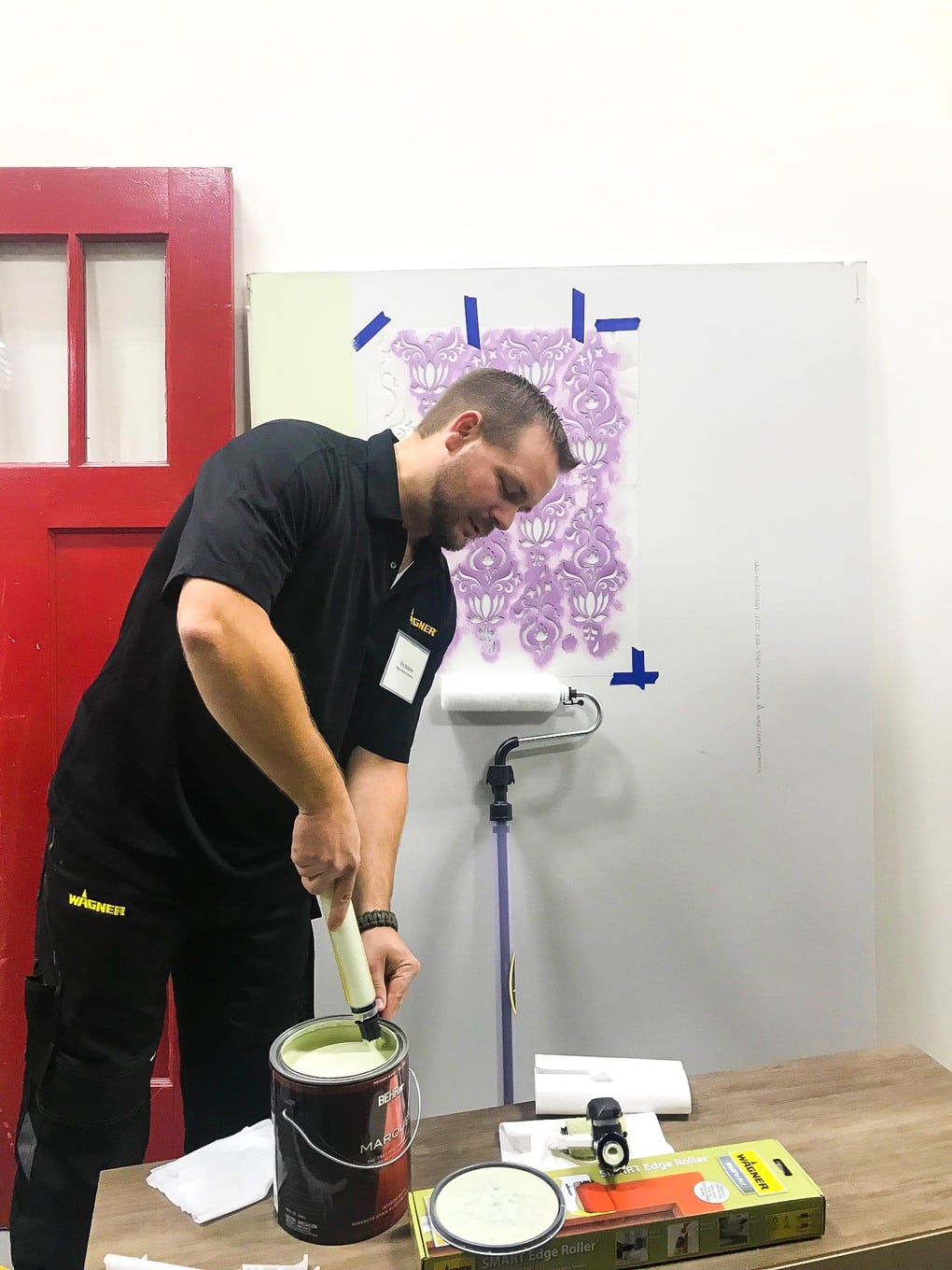 Let me just tell you – I'm not great at competitions like this. I don't do well under pressure, and I was so nervous that I'd totally crack. Thankfully, it was super low key and we ended up having a ton of fun. The other rooms were so creative (you can watch this Facebook live to see them all!) and it was so fun to see how everyone's personality really shone through in their space.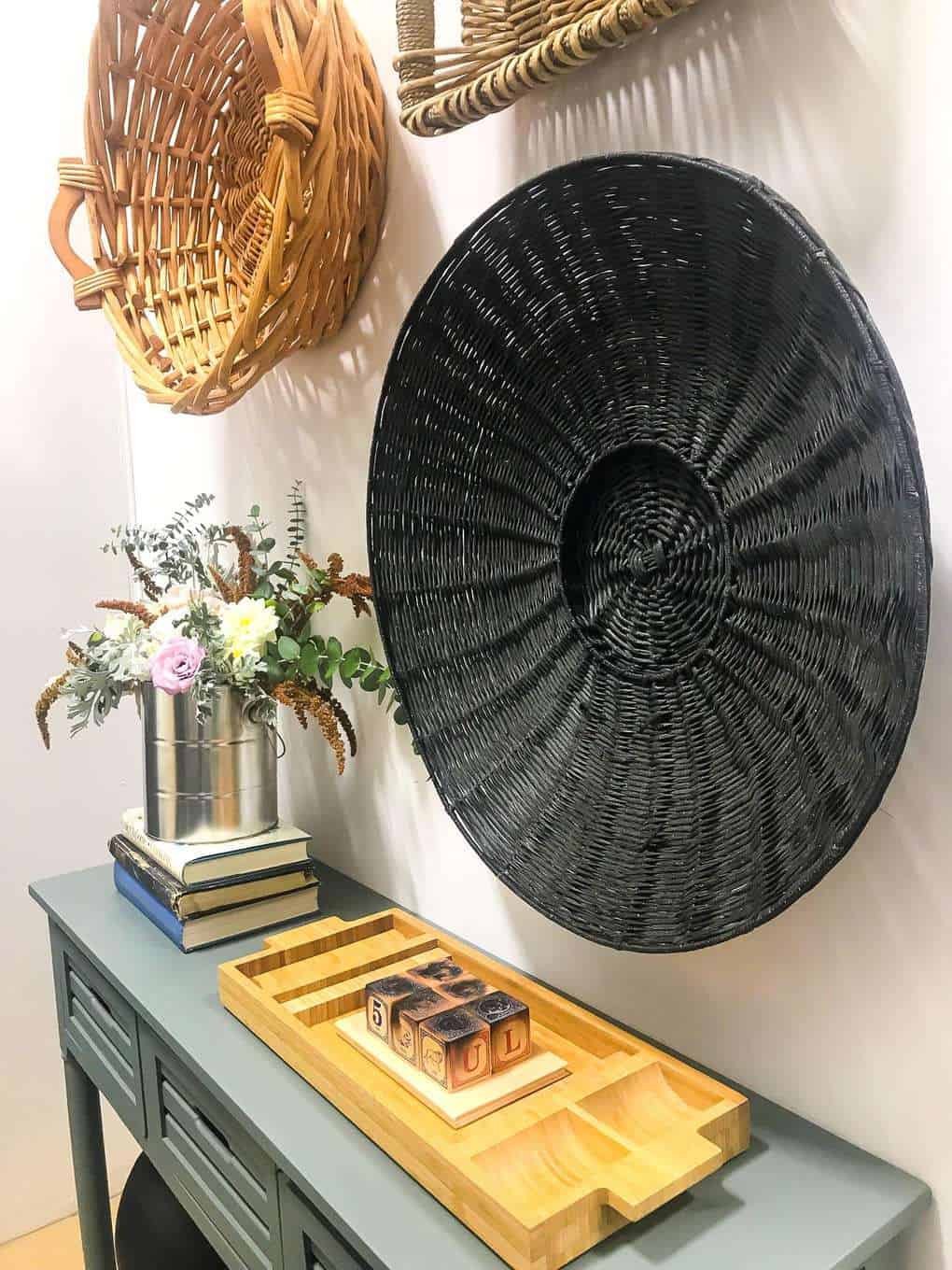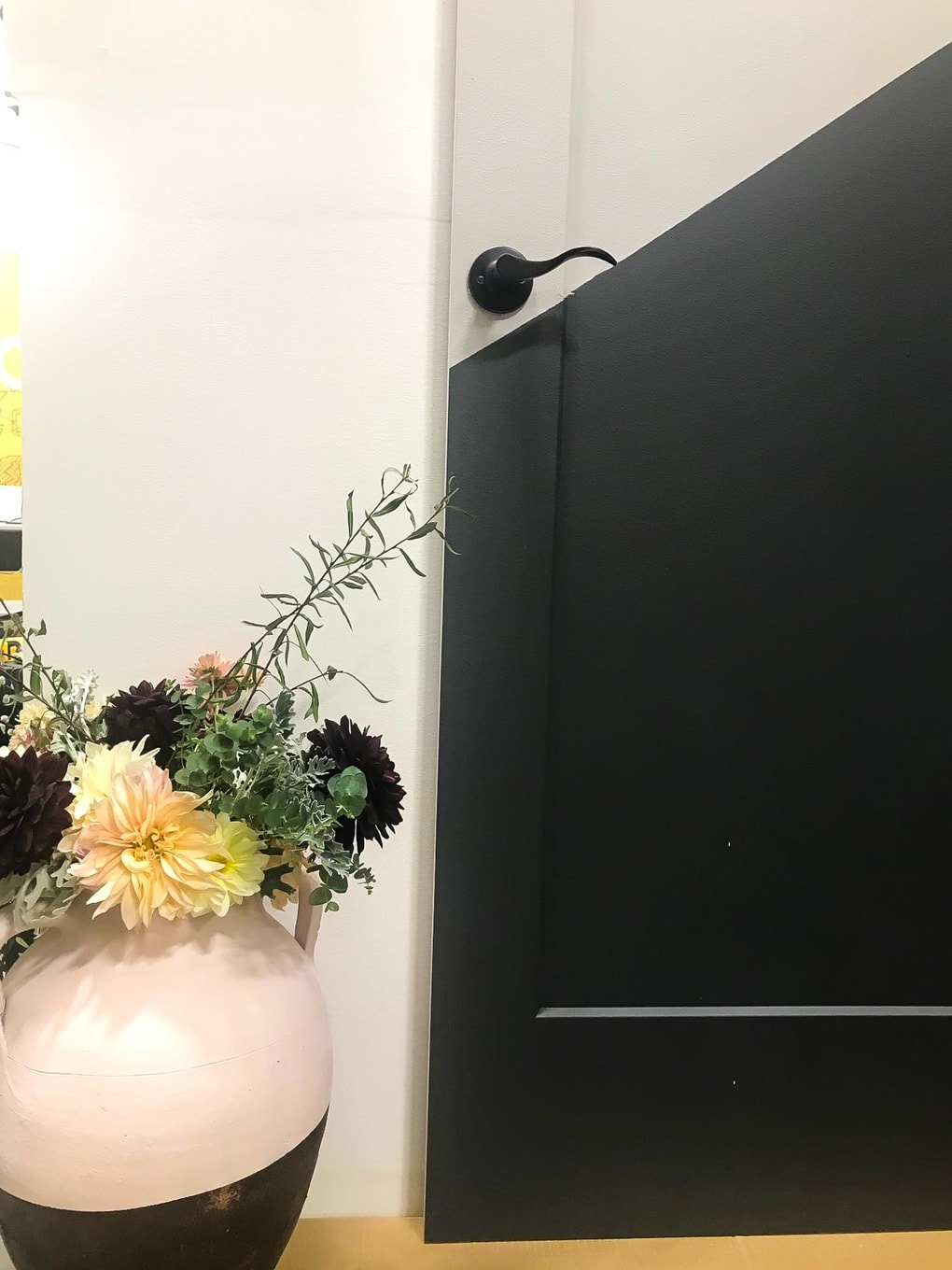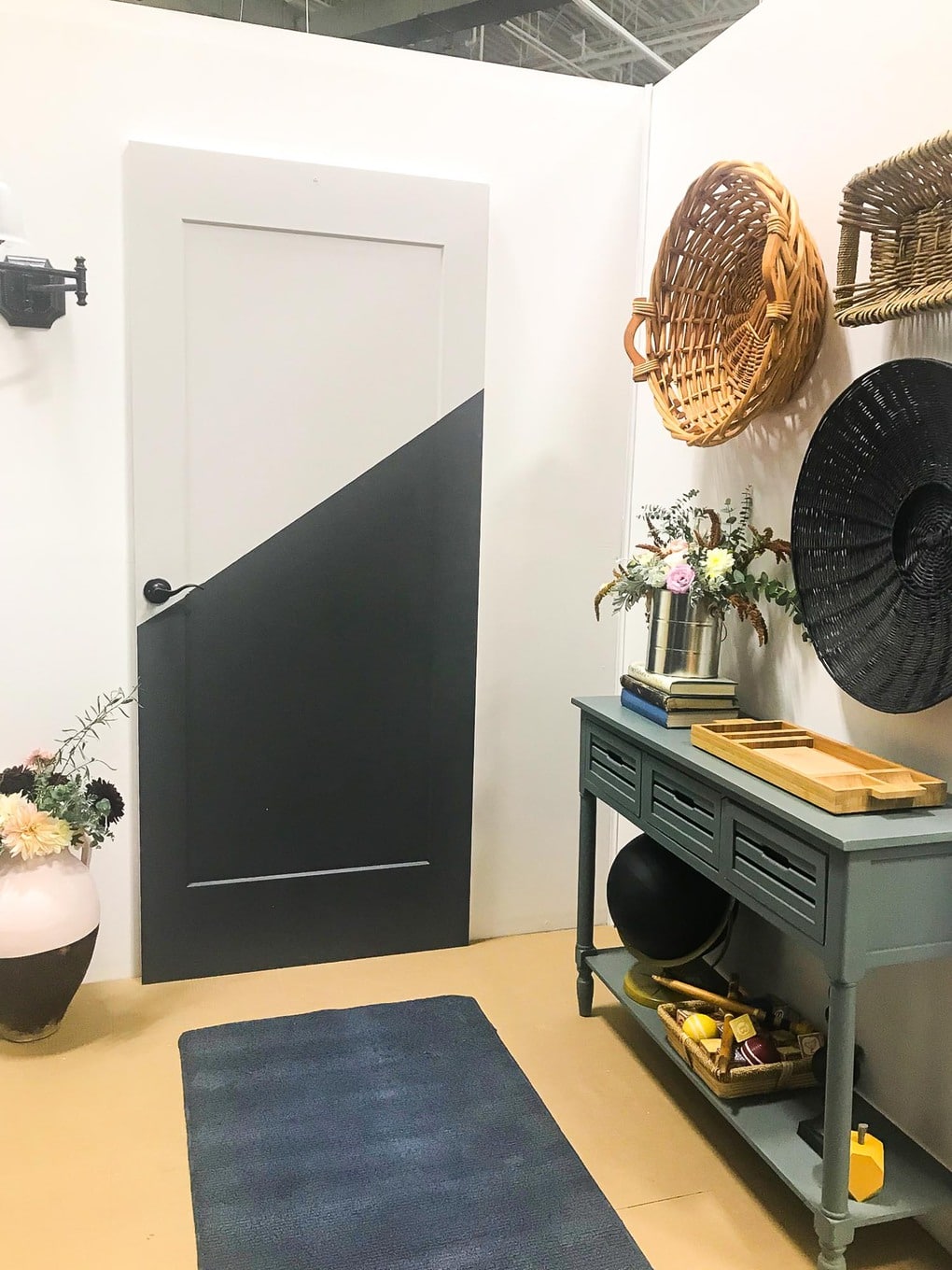 One of my favorite parts about the whole week was that we really got to see how passionate the folks at Wagner are about their products. I've been a fan of Wagner for quite a while now, but to actually get to meet the people who create the products and hear them talk about their process, answer questions for us, and just see how much they care about our opinion was truly inspiring. Everyone we met was incredibly kind, passionate, and genuinely interested in making sure that their products are the best they can be.
I can't even begin to tell you how much fun we had while we were in Minneapolis – aside from all of the fun with Wagner, we got to see not one but two snowstorms (okay, snow flurries. Snow falls? What's the word I'm looking for?), which is two more than I ever see in a normal winter.
Be on the lookout for some fun projects coming up with some of the Wagner products I got to try out last week – we have basically an entire house to paint, which means there's a lot of fun coming your way!