Looking for the pregnancy must-haves you should know about during those oh-so-challenging 9 months? Here's my list of maternity and pregnancy products that I couldn't live without. 
I don't know about you, but when I'm pregnant or have a newborn I'm all about searching for other people's lists of things they just have to have. What makes life easier? What clothes are the most flattering? What do I not want to miss out on?!
Since I always love reading these lists from other people, I figured it was only appropriate that I put together a quick list of my pregnancy must-haves this time around. There are a few things that I just don't know how I would have gotten through these past 8 months without, and hopefully, this list will be of some help to anyone who is looking for something to make their own pregnancy just a little bit easier.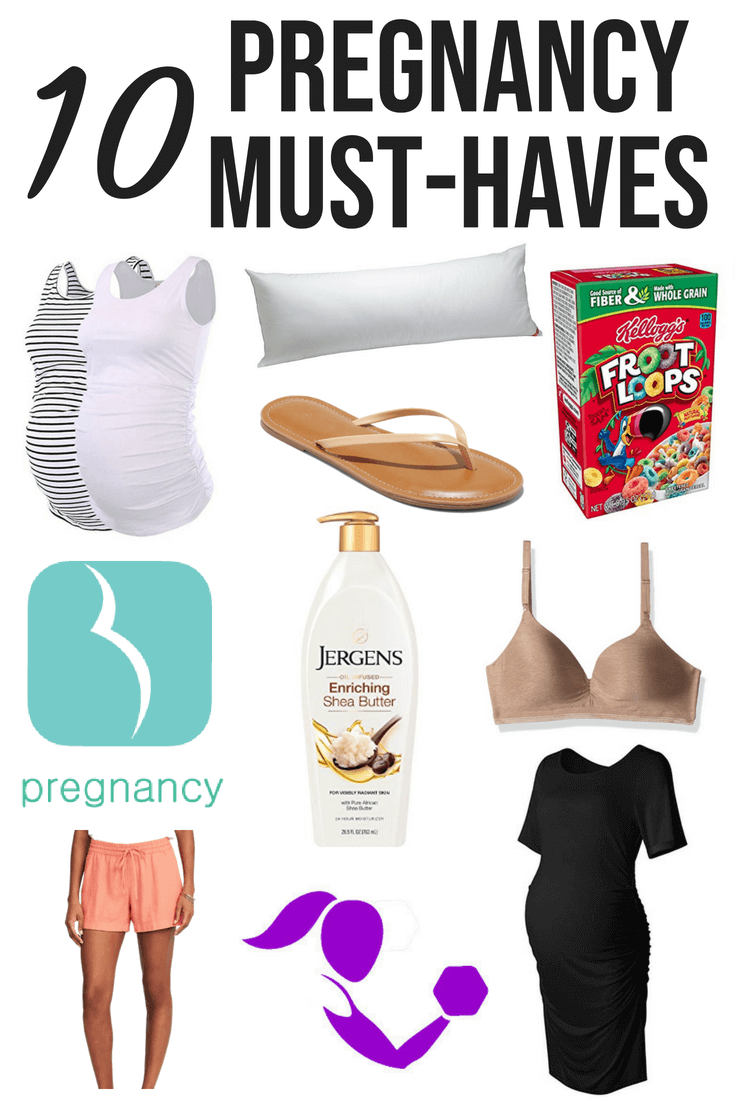 This post contains affiliate links. Click here to read my full disclosure policy. 
Top 10 Pregnancy Must-Haves
This list definitely doesn't cover every single thing I've loved throughout this pregnancy (I don't know how I'd live without my anti-heartburn medicine!), but this is the majority of the stuff that I just can't live without!
Is there anything you think I should add to the list? I'd love to hear your recommendations in the comments – I've still got a few weeks left, and we all know the last month or so is the hardest!