I've often wondered how to fix scratched furniture around our house, and now I have the perfect scratch repair solution! These amazing little pens will fix scratched tables and furniture in your home, and are even color-matched to help you fix scratched IKEA furniture!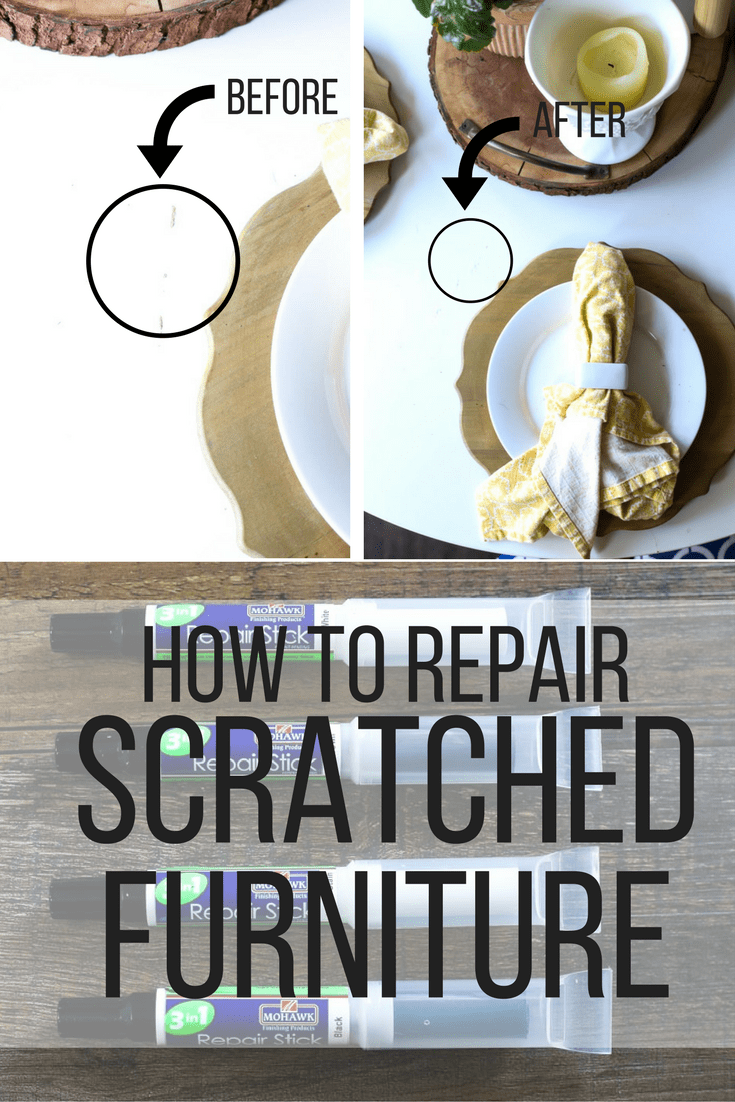 This post is sponsored by Mohawk Consumer and contains affiliate links, but all opinions (and scratched furniture) are 100% mine. Thanks for supporting the brands that support Love & Renovations!
Is it just me, or do you have some furniture in your house that's looking a little, um, worn? Are you looking for a solution to how to fix scratched furniture without losing your mind? Maybe you've got an antique dresser or a table that's got a few dents and scratches, or maybe it's a new piece of furniture that you dropped something on and left it with a big ol' scratch.
Well, I'm here to help.
That's right – today we're going to chat about how to repair scratched furniture and I'm going to blow your mind with a simple little product that will change everything when it comes to keeping your furniture looking fresh and nice.
How to Fix Scratched Furniture
When Mohawk reached out to me about this campaign I knew I was all in right away. Why? Because their brand new 3-in-1 Repair Sticks are color matched to IKEA furniture.
YES. SERIOUSLY.
That means that if you've got some old IKEA furniture in your house that's got a few dings or scratches on it, hope is not lost. This stuff will do the job and you won't even notice where the old nicks were.
Y'all. I can't even tell you how much of a lifesaver this product is going to be for me. I don't know if you realize this, but I'm a bit of an IKEA fanatic – it's one of the very first places I go when I'm looking for something new for my home, and I feel like every time someone asks me where I get something cute in my house, the answer is IKEA.
BUT. We have a toddler. And dogs. And we're just generally accident-prone people. And, you know, life happens. So, over the years we've ended up with dings and scratches on several of our pieces and I've been desperate to find out how to repair scratched furniture without it being a giant pain in the rear.
One piece in particular that was looking really rough?
Our kitchen table.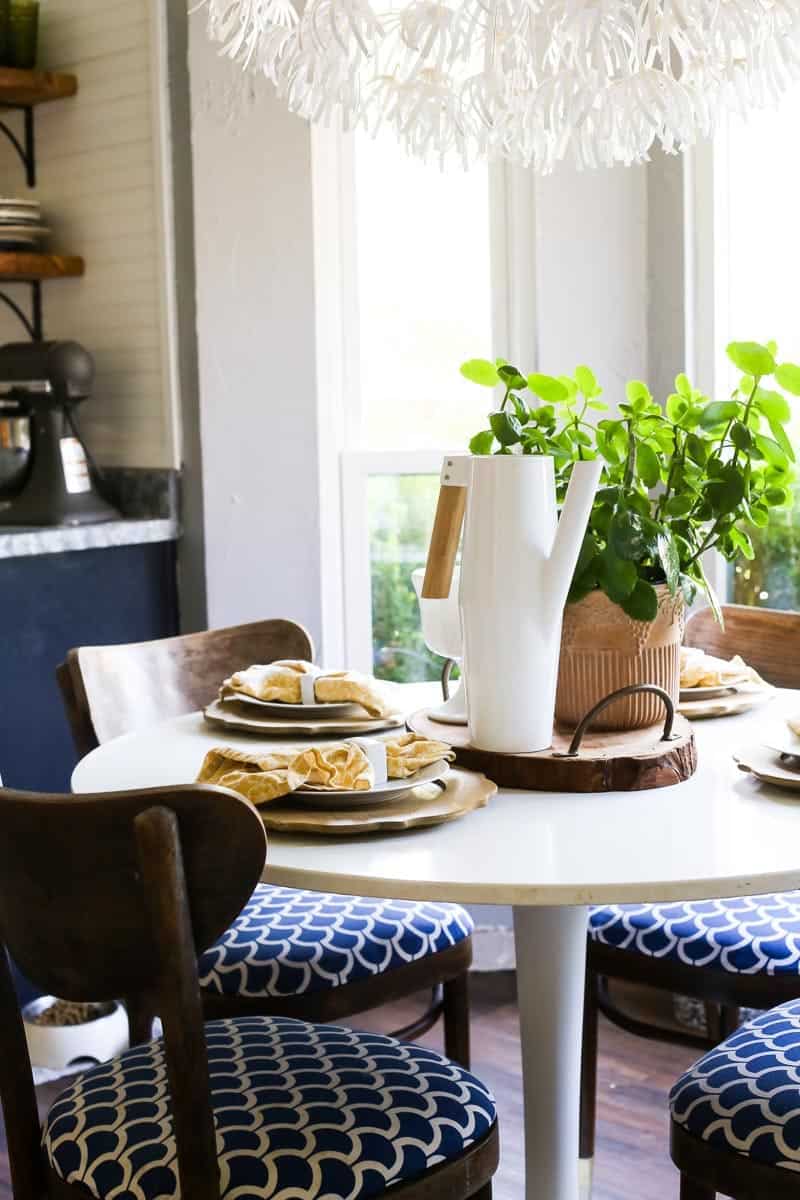 We love this table so much, but we actually got it from the As-Is section of IKEA, which means that it already had some minor damage when we brought it home. Add several years of regular use to that, and I was beginning to wonder if the table was even salvageable.
It looked fine from far away, and I keep the table set most of the time to hide the scratches, but if you look closely it's pretty obvious.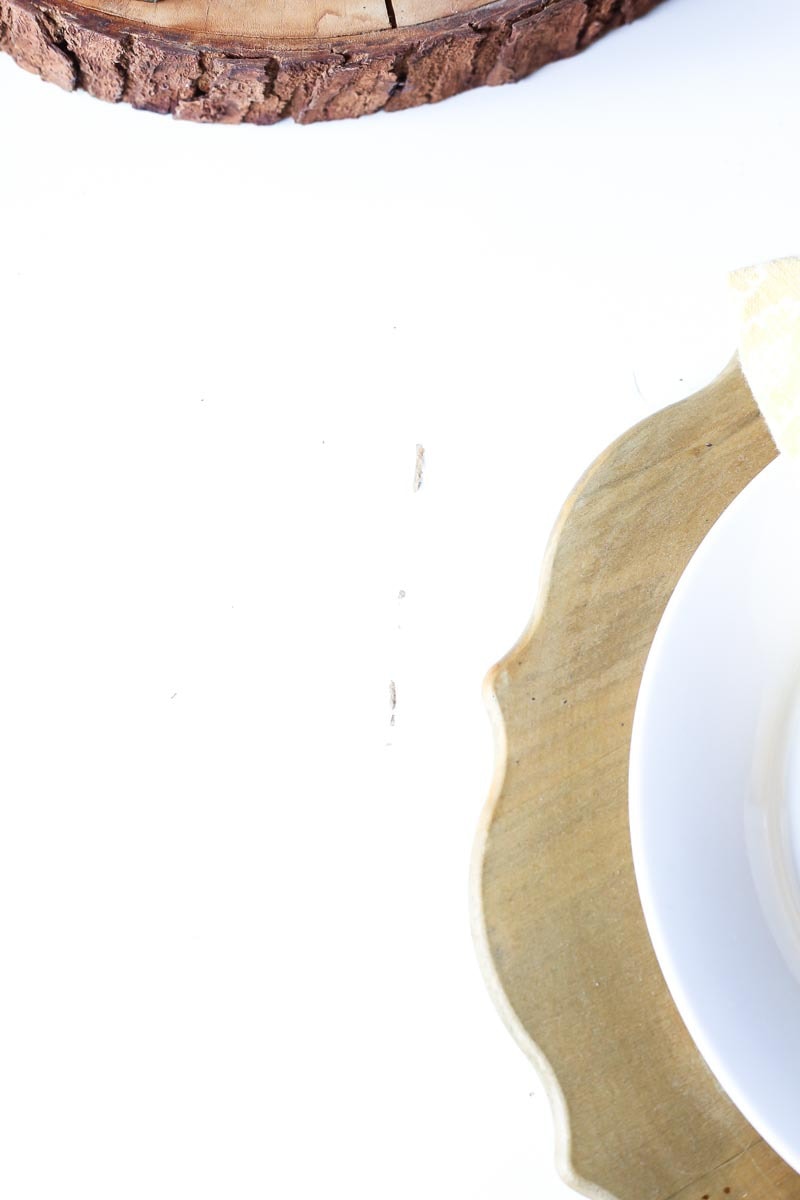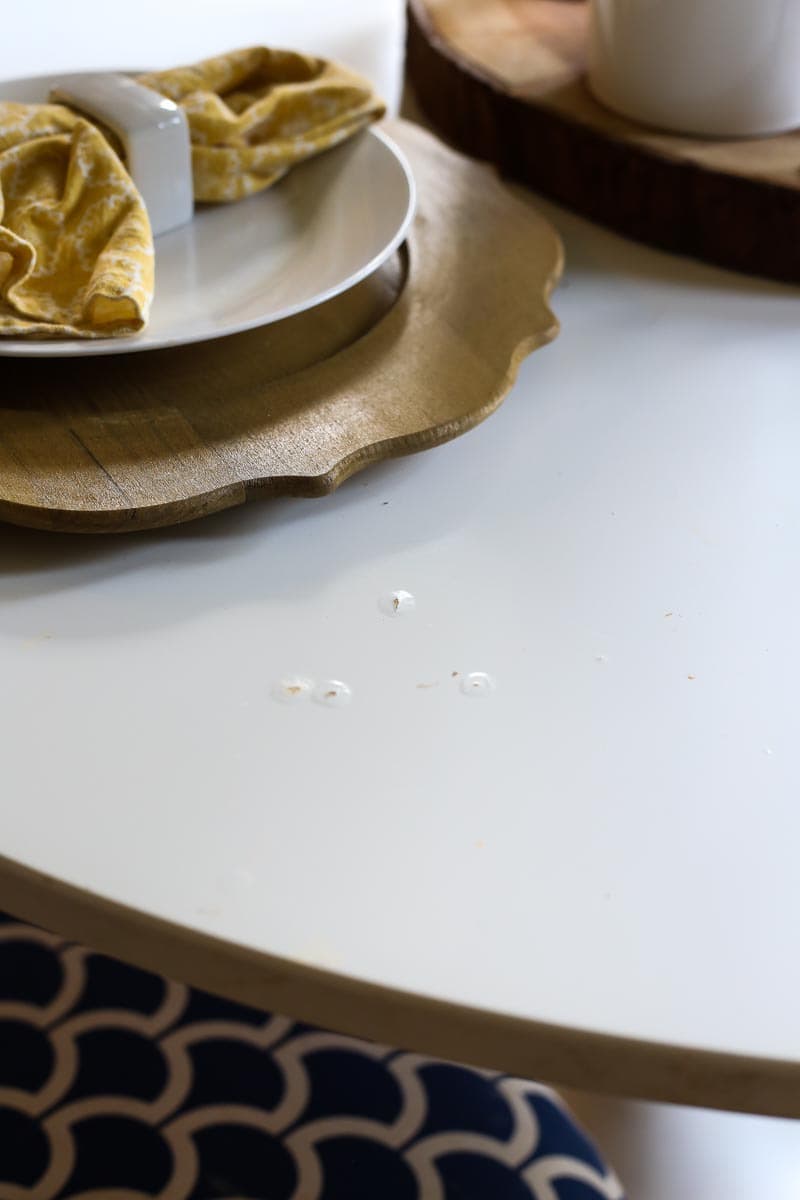 Now, I'll go ahead and say upfront that I knew going into this that I was going to be asking a lot of this product. This stuff is made to repair scratched furniture, but the damage on this table is really beyond the scope of a small ding or scratch (some of the areas had water damage and had slightly swelled, so it was more than just chipped paint) and I knew that I probably wasn't going to be able to get it looking like new again.
But, in spite of all that, I'm seriously impressed with how much of a difference these 3-in-1 Repair Sticks made on these scratches.
Fixing a Scratched Table With Mohawks' 3-1 Repair Sticks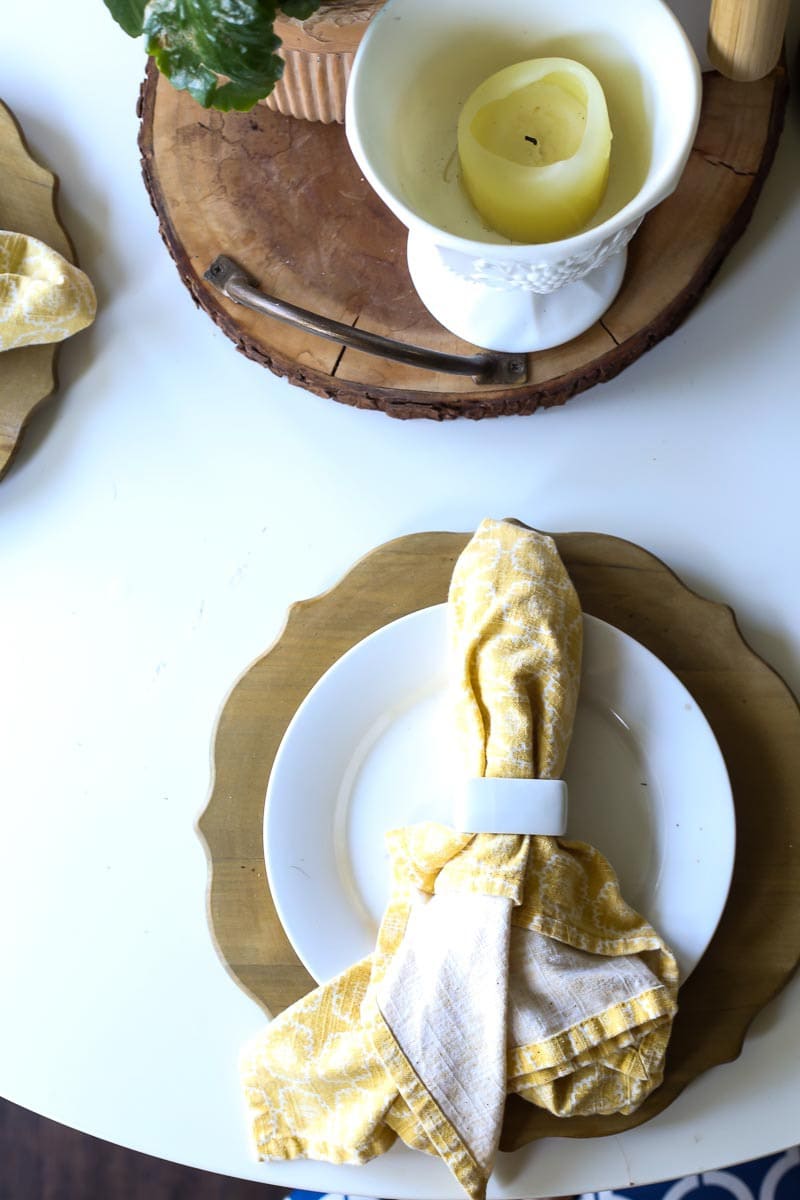 So, how do you use it? Well, for starters you need to check and see if your damaged area has any leveling issues – is the scratched area indented at all, or is it just a surface-level scratch? If the scratch goes beyond the surface at all, you'll want to use the Fil-Stik end – this side of the pen has a wax filler that will level out the surface of the furniture for you. Rub it into the scratch at a 45-degree angle until it's nice and filled in.
After that, you'll use the Leveler Cap to get everything totally smooth. Simply rub it over the scratched area to make sure everything is level again, then use a rag to rub off any excess wax. Finally, use the paint end of the pen to fill in the scratch – I like to use my finger to blend it in a bit. Works like a charm.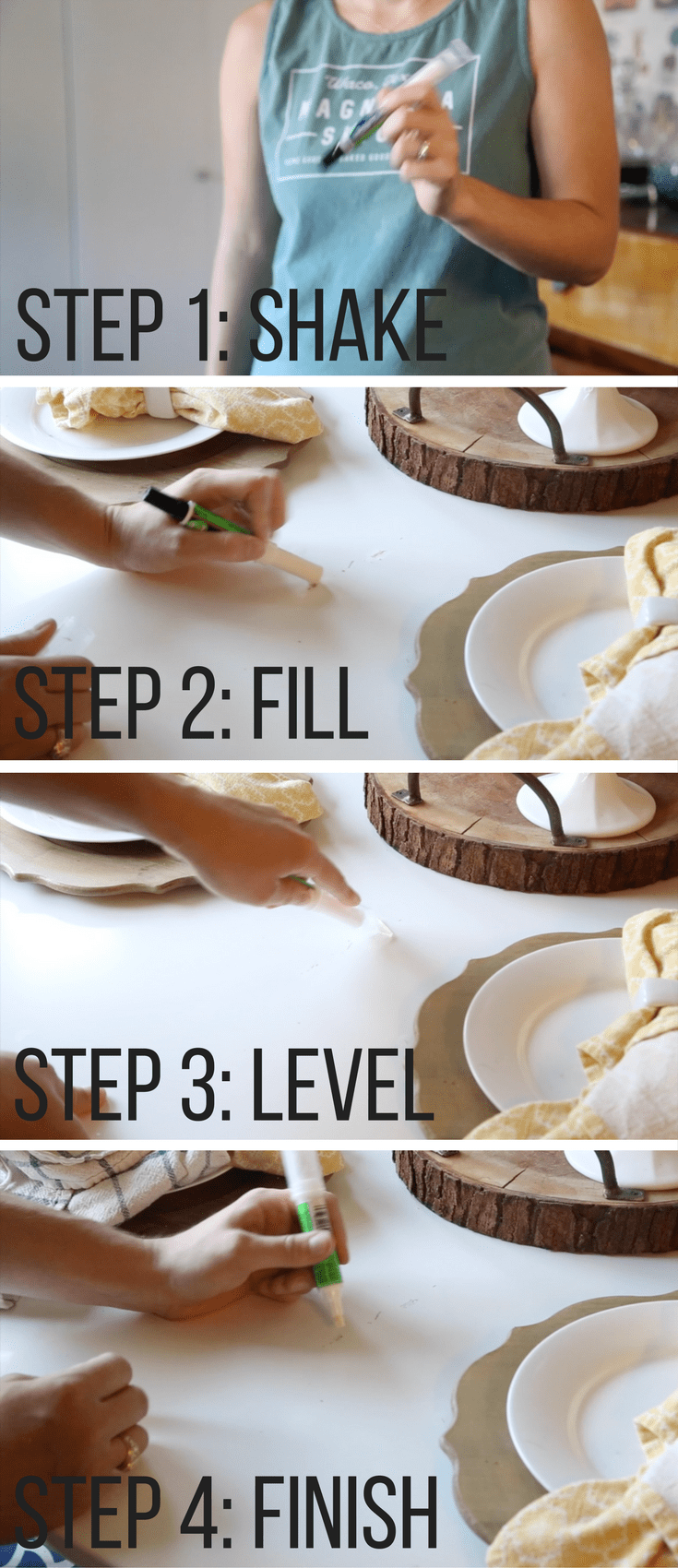 I wanted to also give it a shot on something with a little less damage (you know, like the product is actually intended), so I brought the white pen up to Jackson's room to try it out on his bookcases. They're in really good shape but there are a couple of areas where the paint has chipped (remember, these are in a three-year-old's room, so it's inevitable) so it was the perfect candidate. And I have to say, this is really where this stuff shines. I didn't snap a photo because the area in an awkward corner and I couldn't quite capture it, but trust me – you can't even see the scratch anymore.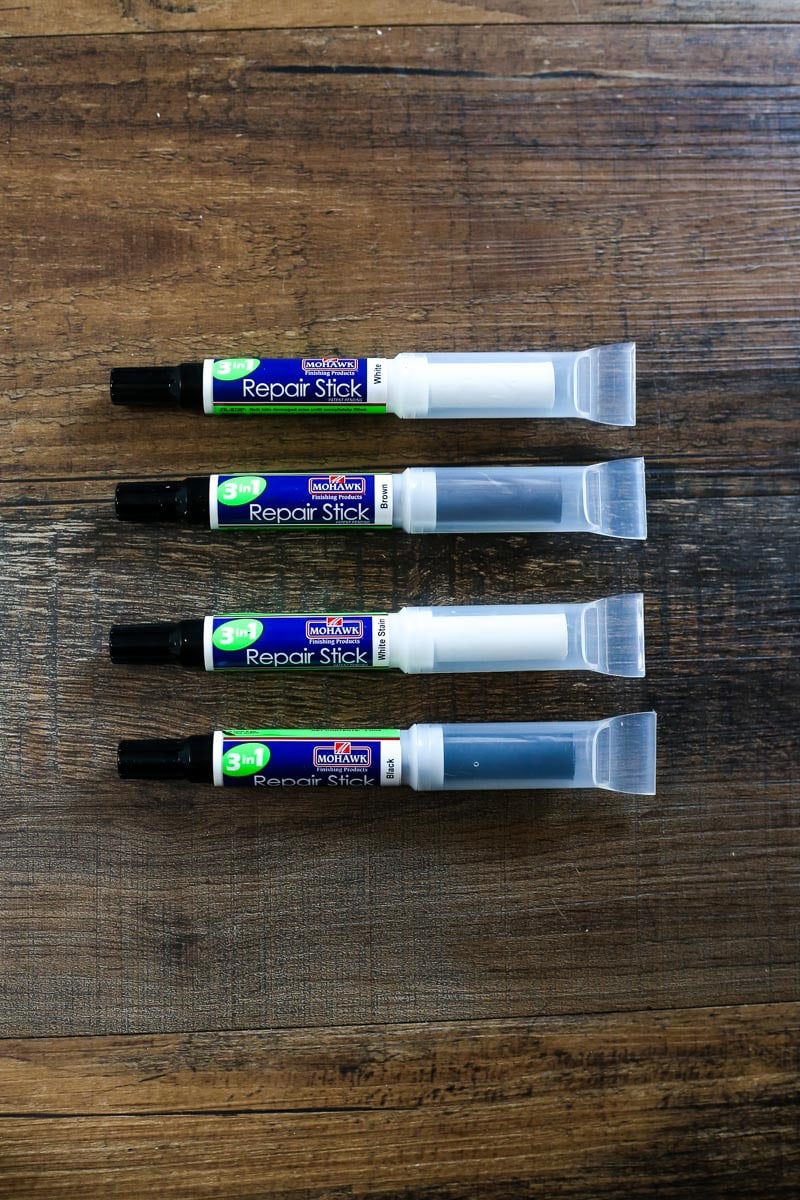 There are four colors currently available (black, brown, white, and white stain), but I hear a rumor that there will be more colors eventually. Of course, these pens don't have to be used on IKEA furniture. They're great for any furniture you have in your house that needs a little love – they're just especially great for those hard-to-match IKEA colors (like, for example, black-brown which you can easily achieve with these pens by mixing the black and brown pens!).
How to Fix a Scratched Table
I also made a quick video to show off how easy these 3-in-1 Repair Sticks are to use. They're incredibly quick and easy, and they are a fantastic way to give a new life to an old piece that has seen a little too much love over the years.
If you prefer, you can watch the video on YouTube right here.

If you want to check 'em out for yourself, you can purchase them on Amazon. I've already tried them out on several different things around the house, and they've worked really well on everything. Now even my wild three-year-old can't get in the way of having scratch-free furniture.
Well, I mean, let's be real. He'll probably figure something out.
But my furniture is safe for now.
How do you repair scratched furniture in your home? Do you have something you could try this on?