Yeah, yeah. I know everyone else already blogged about their snow days and it's totally old news by now.
But I'm gonna blog about mine anyways, and I'm going to do it two days late. Because I'm a rebel like that. And because we never get snow days in Texas, so I have to savor them when they happen.
I spent all day at work on Thursday hoping and praying that we'd have a snow day on Friday. I needed a day off so badly, and it's always so nice to get one when you aren't expecting it! Before I left school Thursday afternoon, our principal made an announcement that school would be delayed 2 hours. Exciting, but not as good as I was hoping for.
The snow was supposed to hit around 9:00 on Thursday night, so when it still wasn't snowing when I went to bed that night, I had a feeling it wasn't going to happen.
BUT!
At 6:30 Friday morning I got the call. No school! I went back to sleep for a few more hours and woke up to this: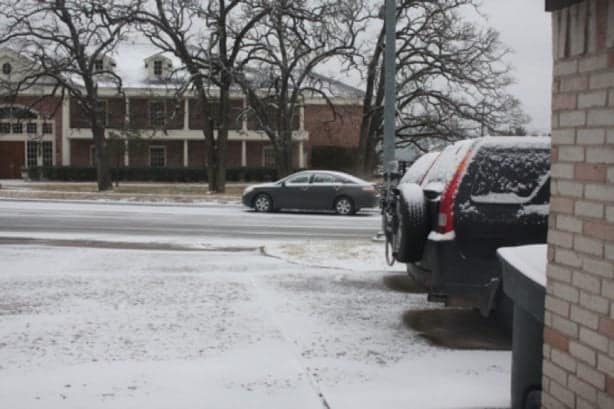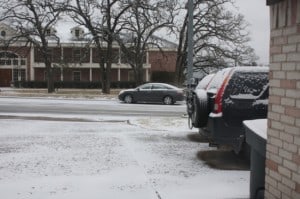 Our driveway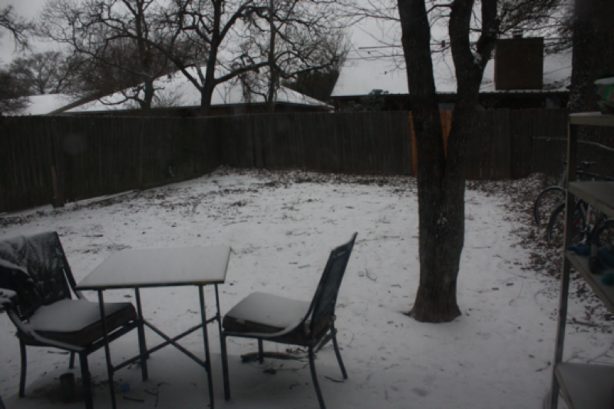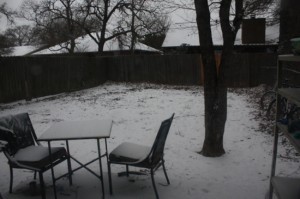 Our backyard
So um, yeah. Not a lot of snow. And it was all melted by about noon. But still! Enough snow to get both Corey and I out of work/school! No complaints here.
I let the dogs out when I woke up, and they weren't sure what to think about it. Cullen's seen snow once before, and Ranger never had. Ranger was veeeeery curious about this crazy white stuff. He did a whole lot of sniffing around.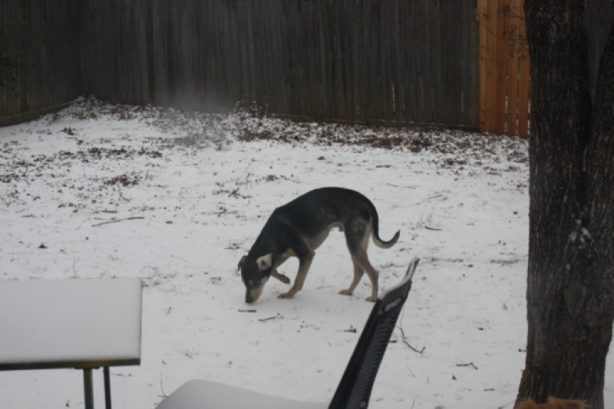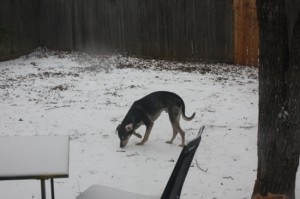 Cullen, on the other hand, decided that all this cold called for some running around to warm up. He turned into a crazy dog and started chasing Ranger all over the place. They rarely play outside, so I loved getting to stand by the door and watch them run around!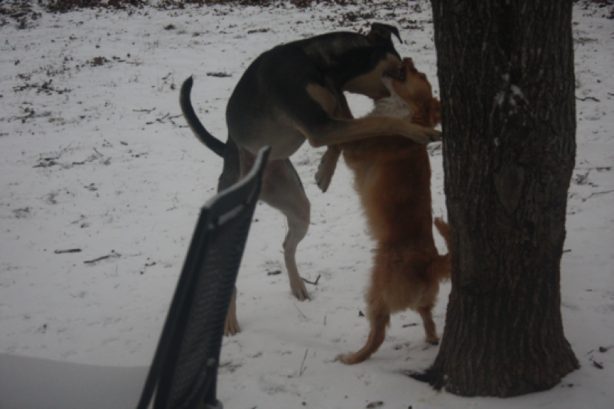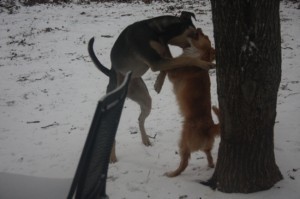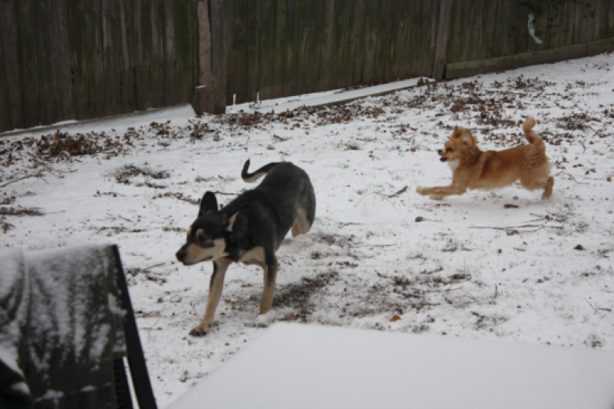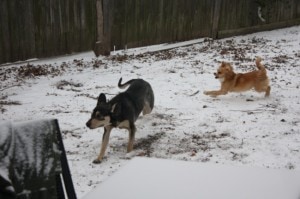 Adorable!
Oh, and I'm not sure what it is about cold weather, but it makes me want to bake. As I mentioned, I made  brownies on Thursday night, and on Friday morning I decided to surprise Corey with some homemade monkey bread. He'd never had it before…he was a fan.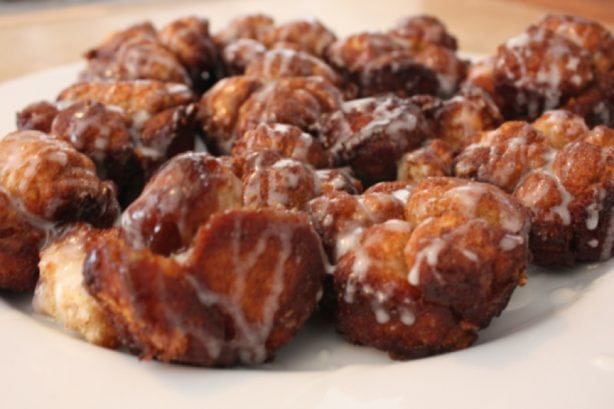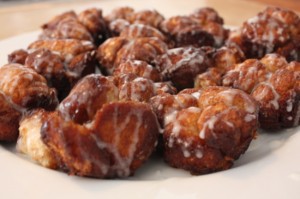 Drooooool!
And then we spent the entire day in our pajamas doing absolutely nothing.
It was so incredibly amazing.
And the best part? We had an entire weekend to still look forward to. A weekend that would be completely filled with some very exciting projects! We're not finished with them yet, but I'll come back to share as soon as I have the results!
Did you have a snow day last week? What did you do?