Do you ever have those weeks where you are just so exhausted you can't even imagine doing anything when you get home from work?
You know…the ones where your house turns into a total disaster zone and you start to wonder if an actual tornado blew through while you were busy cooking dinner?
The kinds of weeks where every single night you collapse on the couch after your kids go to bed and don't move until it's time for you to go to bed?
Yeah, me too.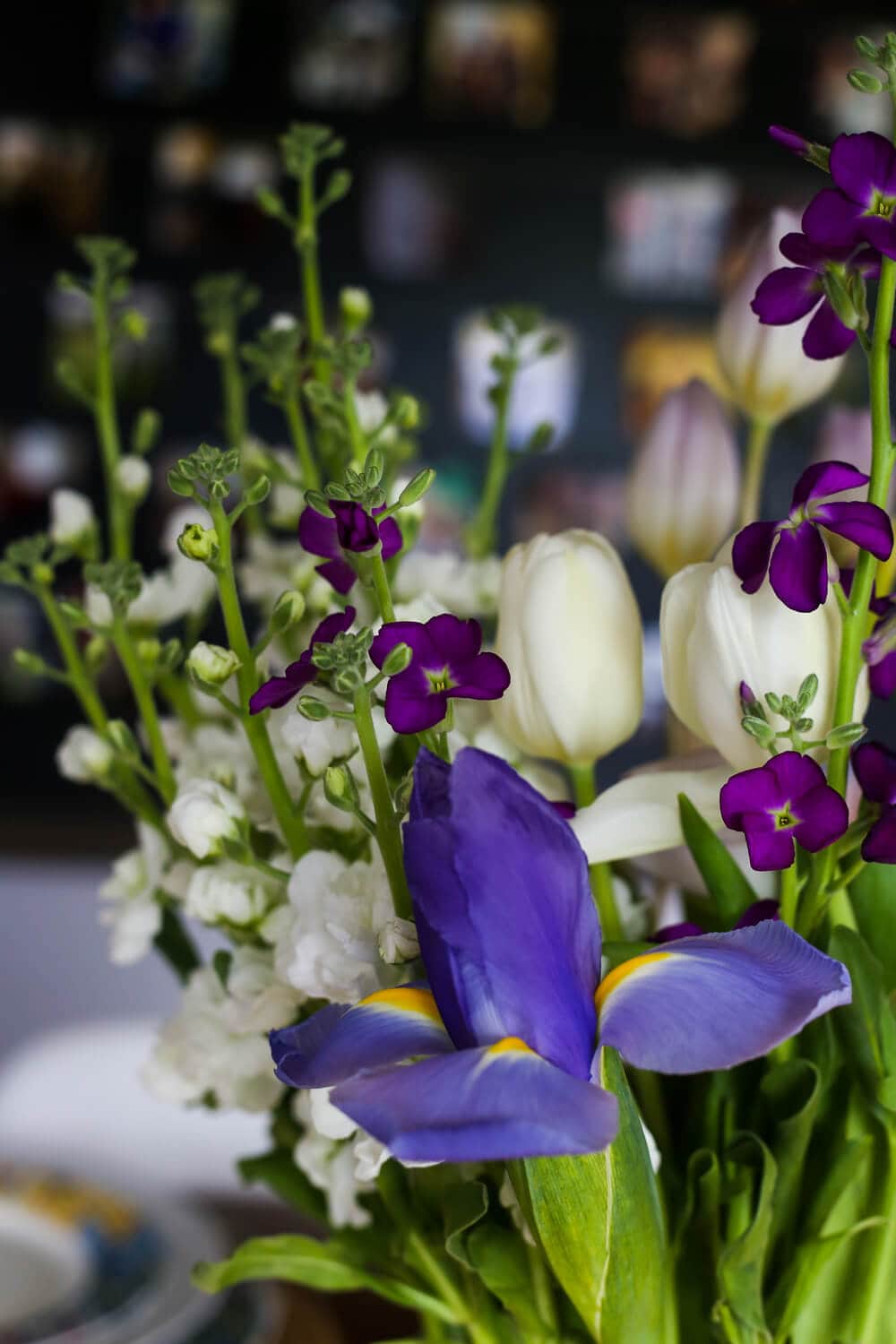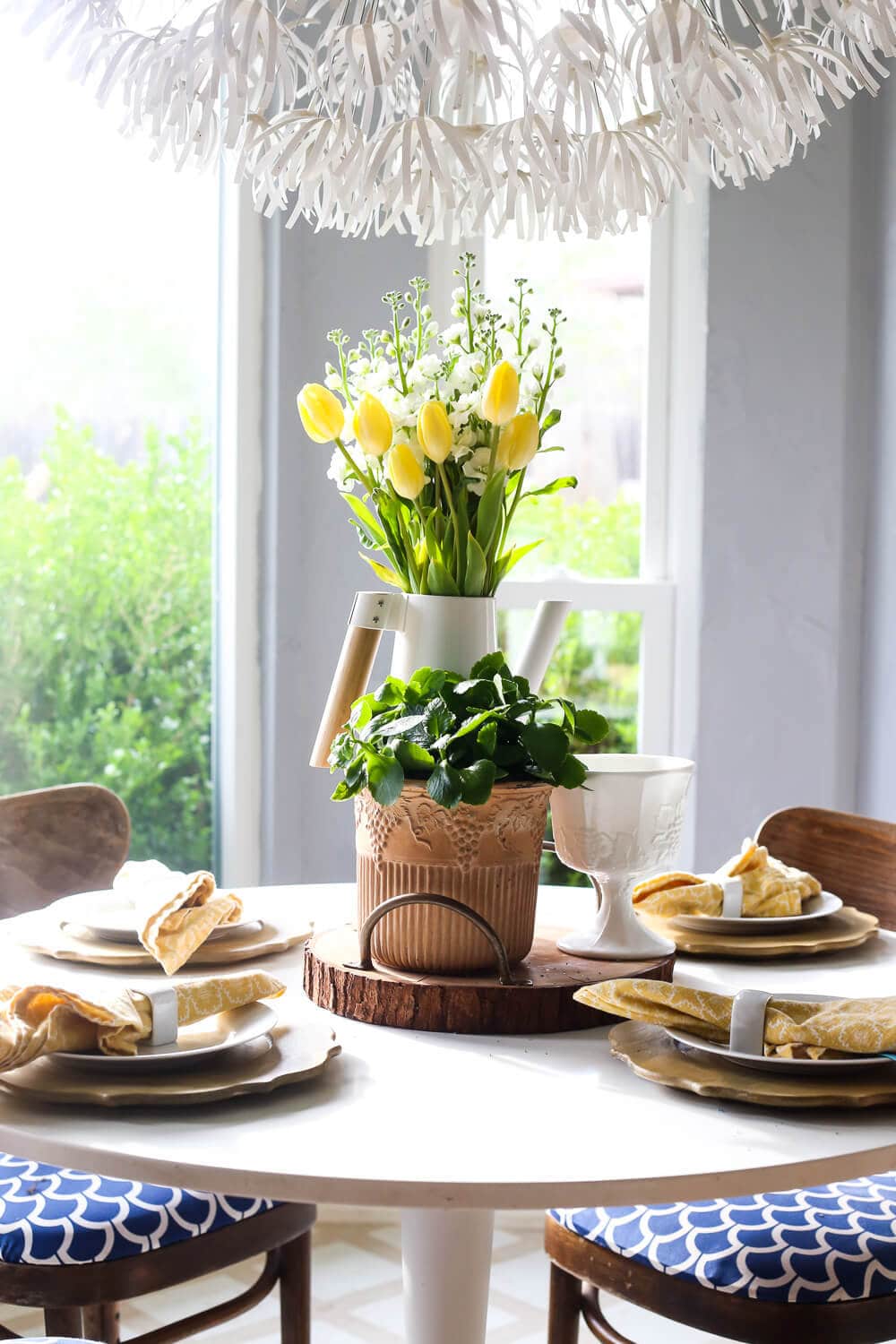 I've had a few of those weeks right in a row lately. Work has been busy, life has thrown several major curveballs our way, and things are just off.
I could complain. I want to complain. It's easy to complain. But, what's the point?
Complaining doesn't change anything, and if we're being honest my problems are nothing compared to what I could be going through. I have a beautiful home, a wonderful family, and we're all healthy – I can't ask for much more.
But that doesn't change the fact that I'm tired and drowning in to-dos and should-dos and holy-cow-how-will-this-ever-get-dones.
And somehow, magically, like he just knew I needed it (maybe he was tipped off by the complete and utter lack of housework getting done and all the extra wine being consumed), Corey came home the other day with flowers.
Not just a bouquet or two.
He came home with an entire paper grocery bag full of Trader Joe's flowers. Along with a bottle of wine and supplies for a quick and easy dinner.
I swooned. Hard.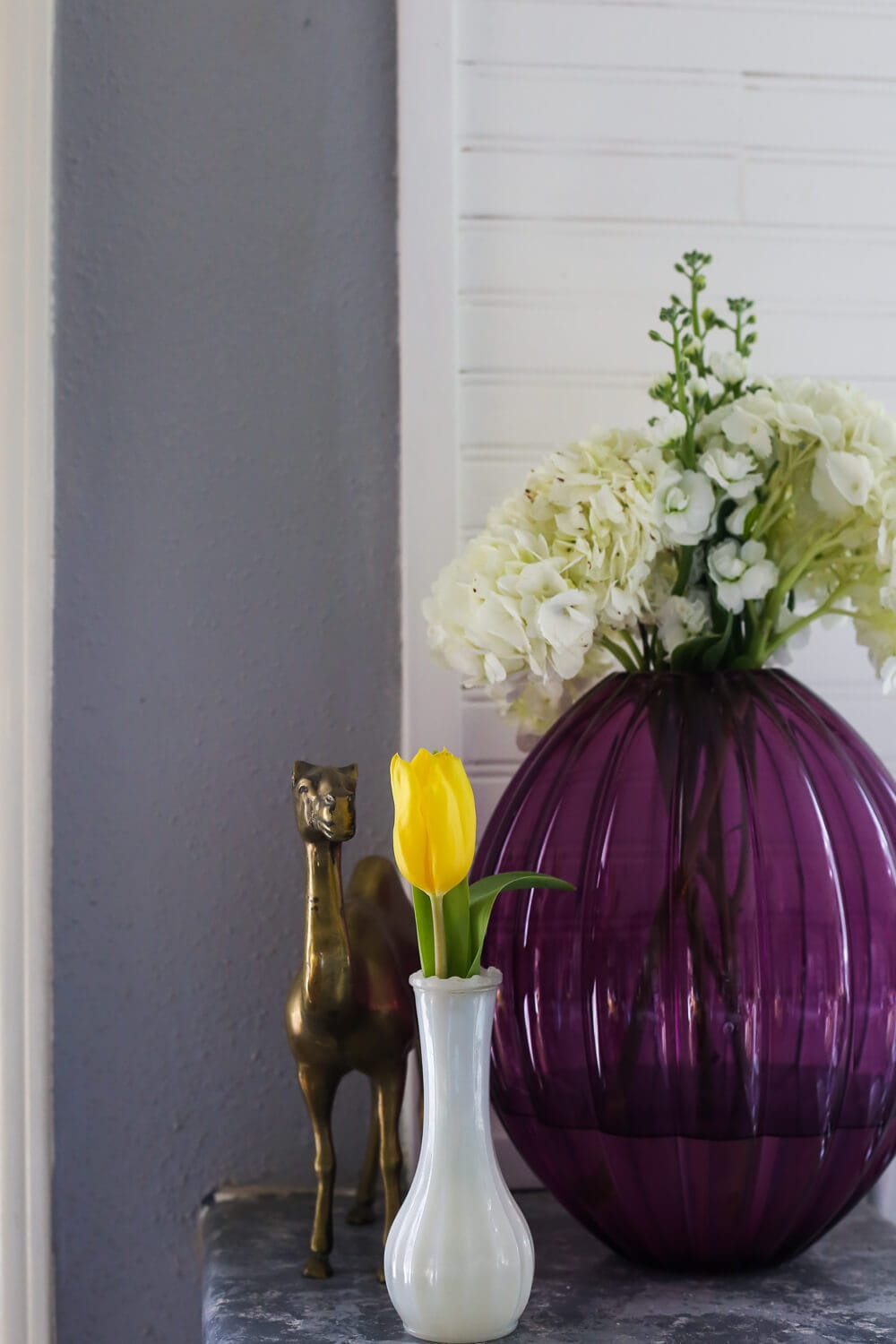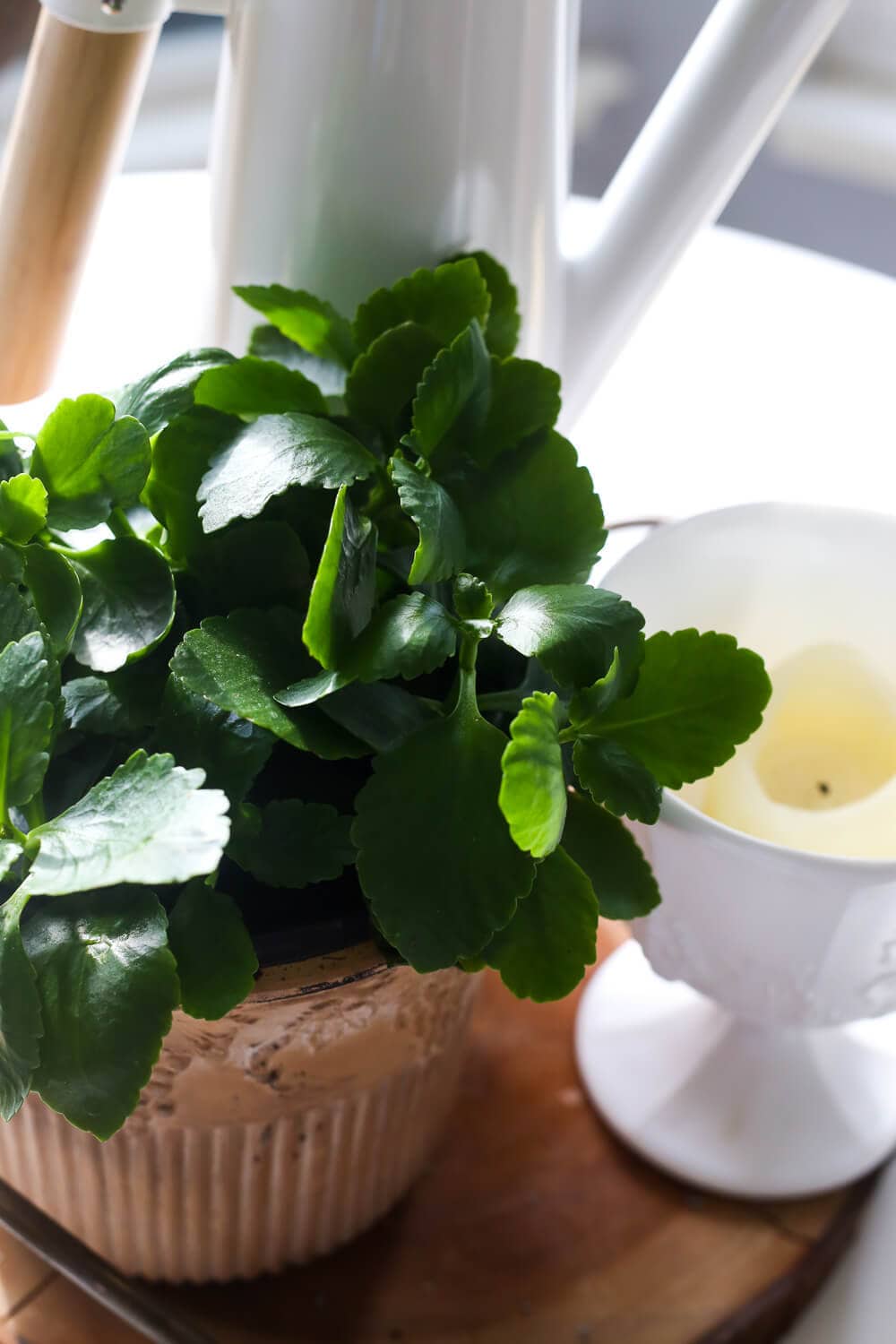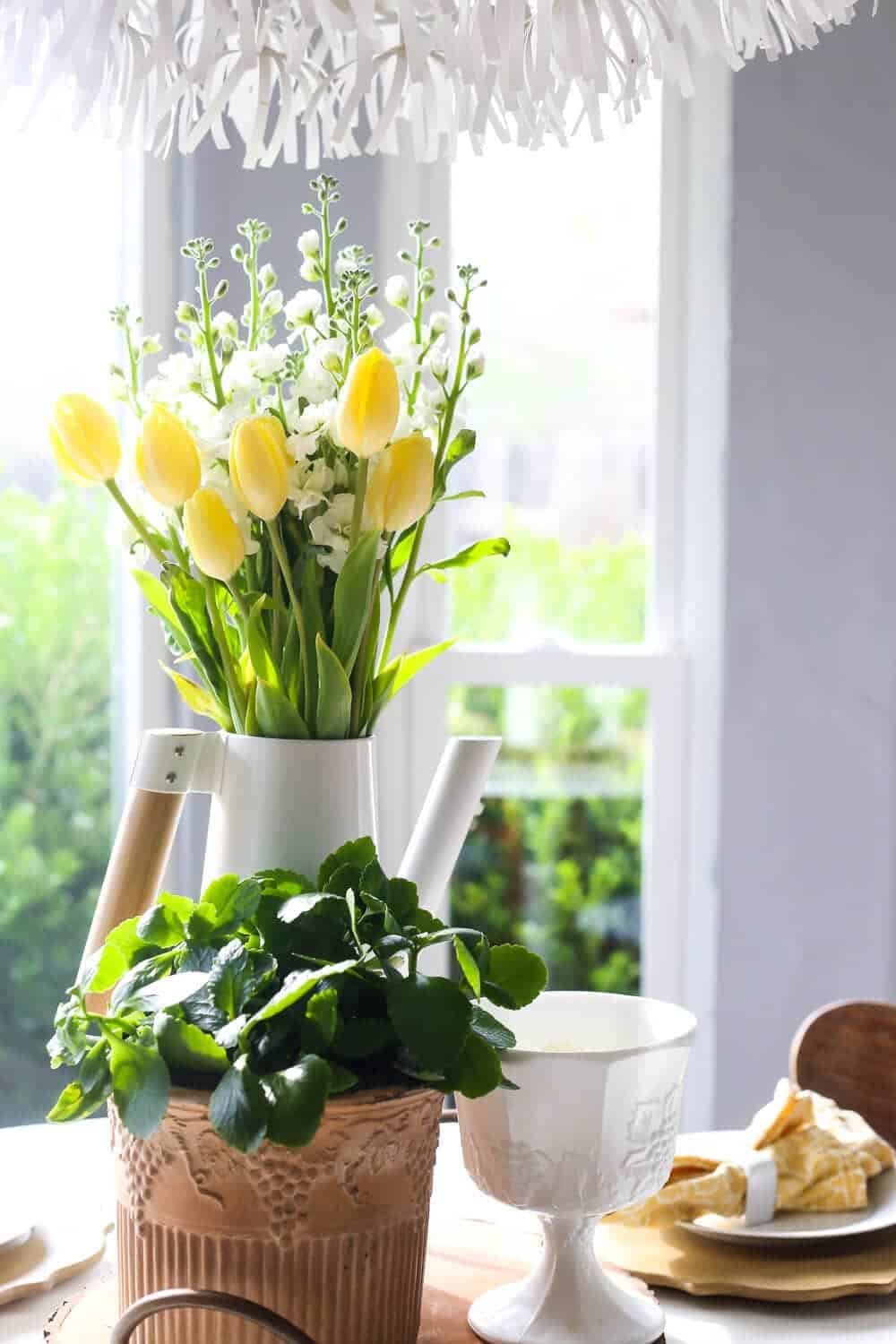 And as I spread the flowers all over my house, I realized something.
When your table is full of flowers, it's a lot harder to notice the crumbs all over the floor.
And when your living room is overflowing with fresh blooms, the toys, shoes, and dog hair all fade into the background.
When your entire kitchen is full of the scent of fresh tulips, those dirty dishes in the sink suddenly seem a lot less offensive.
It's like magic.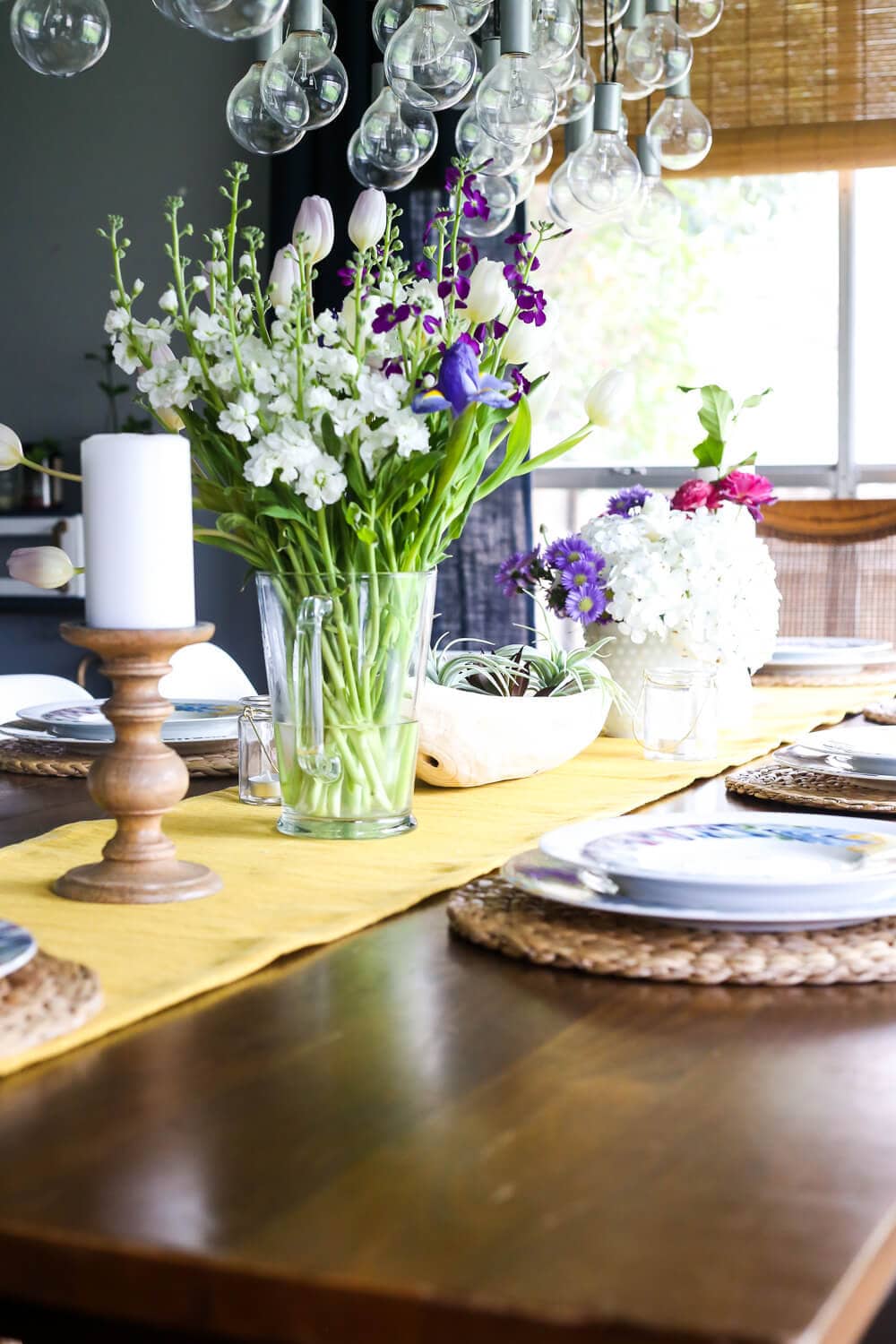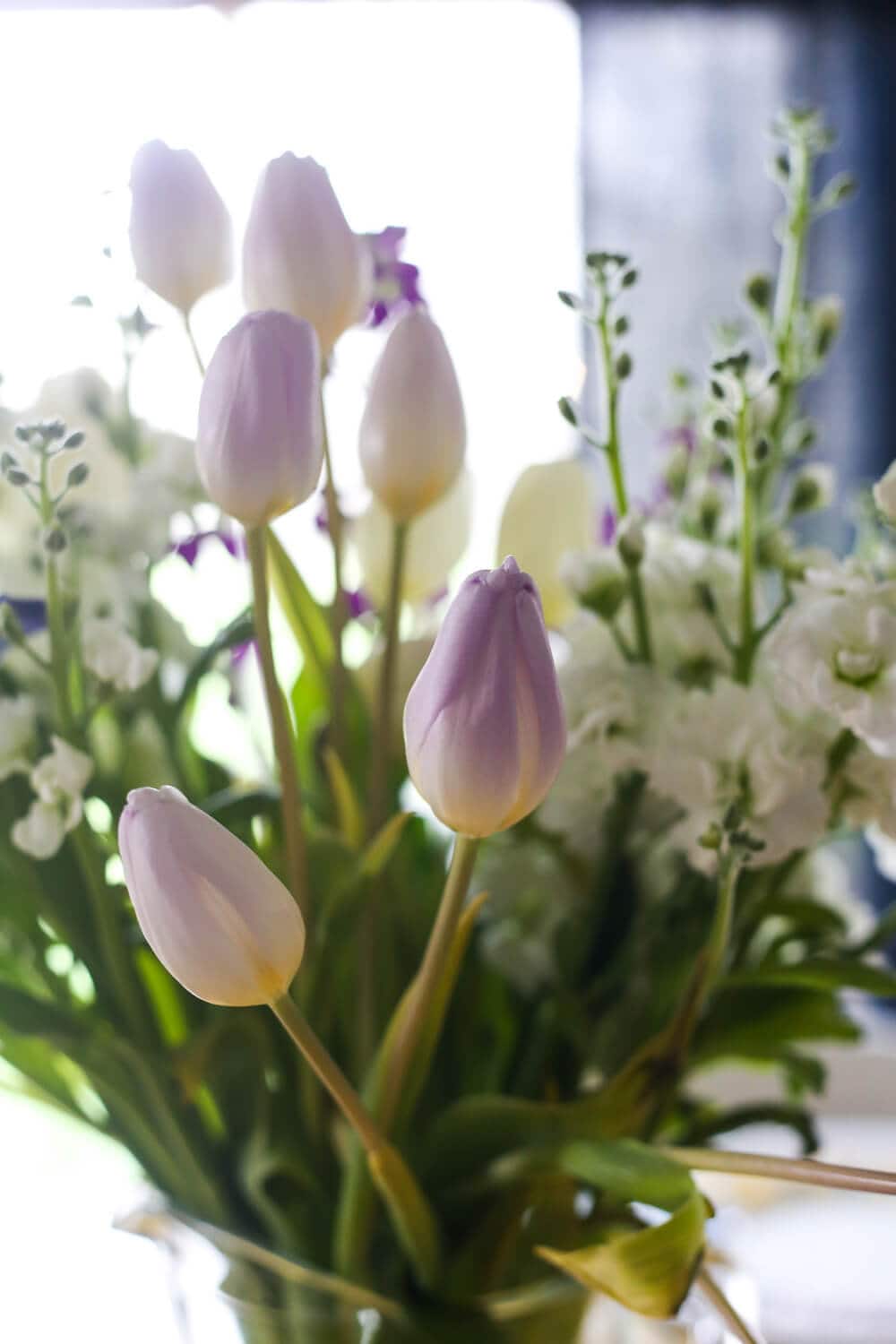 I don't know if you're having a hard week too. Maybe you've been working long hours and you can't keep up with the housework and the baby was up all night last night crying. Maybe you're worried about the layoffs coming up at your company and you didn't sleep well last night and if you have to wash one more dish you swear you're going to throw it at someone's head.
We've all been there. We all have those days, weeks, and months. And sometimes, a clean home is the last thing on your priority list and all you can really muster is to shove the toys on the couch out of the way before you fall into it for the evening.
A beautiful home isn't all about the decor, the cleanliness, or how organized it is. It's about how it feels and how it makes you feel. If you're up to your eyeballs in stress and you can't even think about doing one more DIY project, cleaning one more room, or making one more bed, remember to give yourself grace.
And go buy a bouquet of flowers. Or seven.
They'll make it all better.
Promise.