Also known as our very first spring home tour in this house! Are you excited? I'm excited.
I love trying to do seasonal home tours (or at least a few times a year) because it's so fun to see how our home evolves throughout the year. I still need to put together a quick video tour of this house – I meant to do one right when we moved in, but time slipped away from me and so much has already changed!
Today I'm joining up with a few blogging friends for the Color Loving Spring Home Tour – I participated last year (you can see that tour here) and it was so fun to see everyone's homes, so it was a no-brainer to do it again.
We've still got a lot of work to be done throughout much of the house. The living room, in particular, is really a work in progress – we have some furniture we want to swap out, we still need to add a few lamps, and we need window treatments, among other things. It's really fun to see how far this house has already come (you can see what it looked like when we moved in back in November right here), and I'm so excited to watch it continue to evolve over the next few months!
Let's get to the tour!
PLEASE NOTE: If you see anything throughout the tour that you'd like to know more about (including paint colors), just check out this Shop Our House page for most of the sources! Please let me know in the comments if there's anything I missed that you're curious about.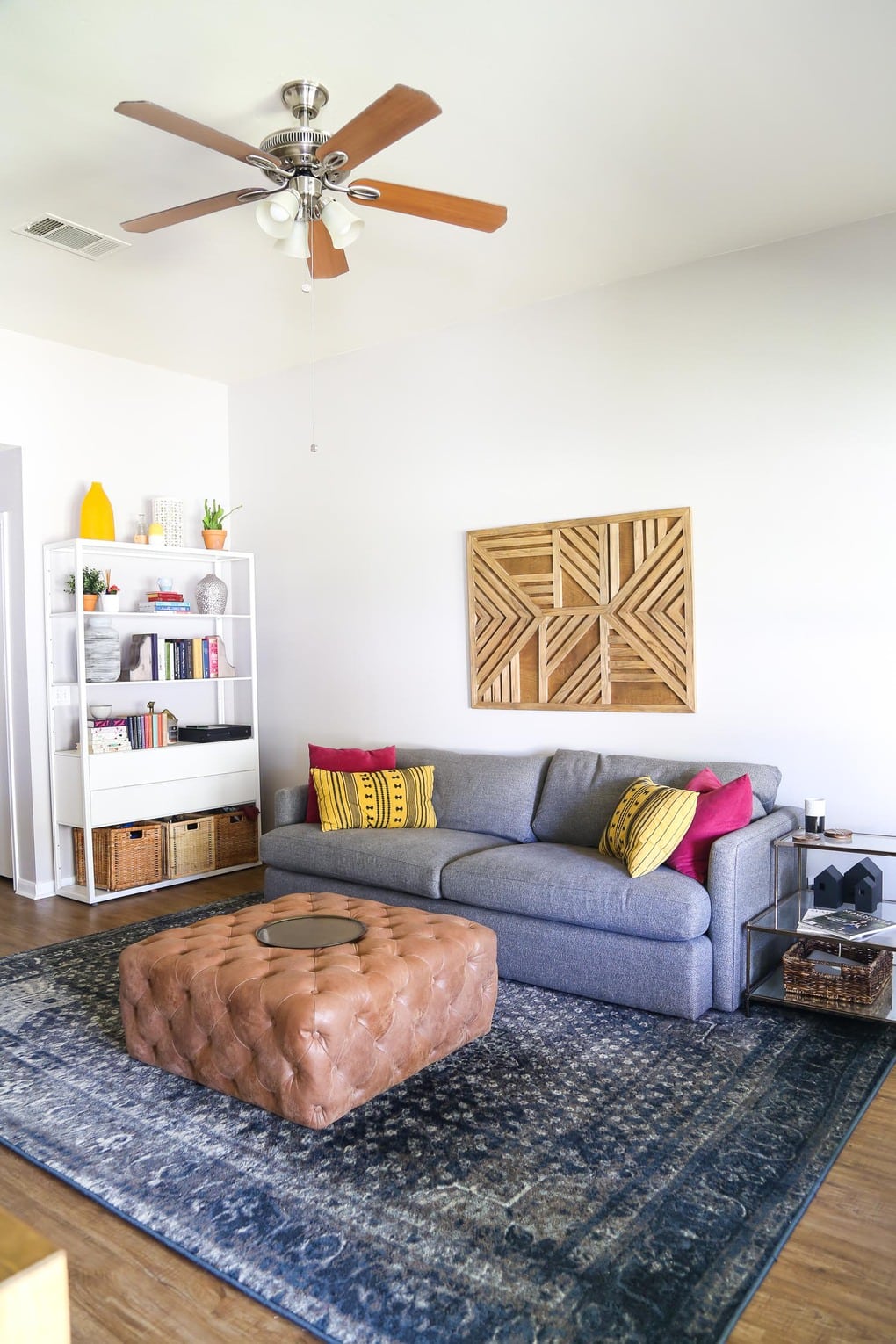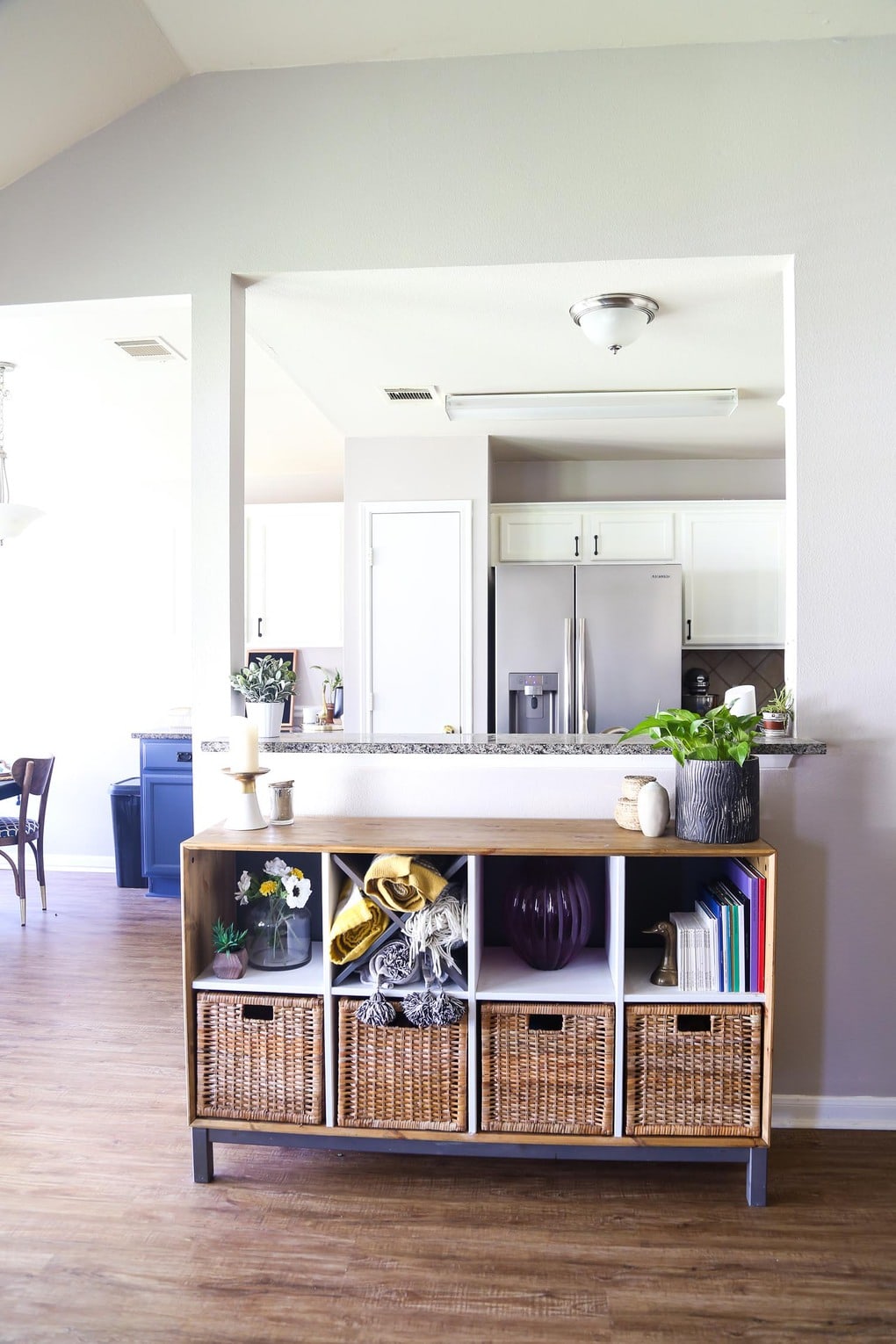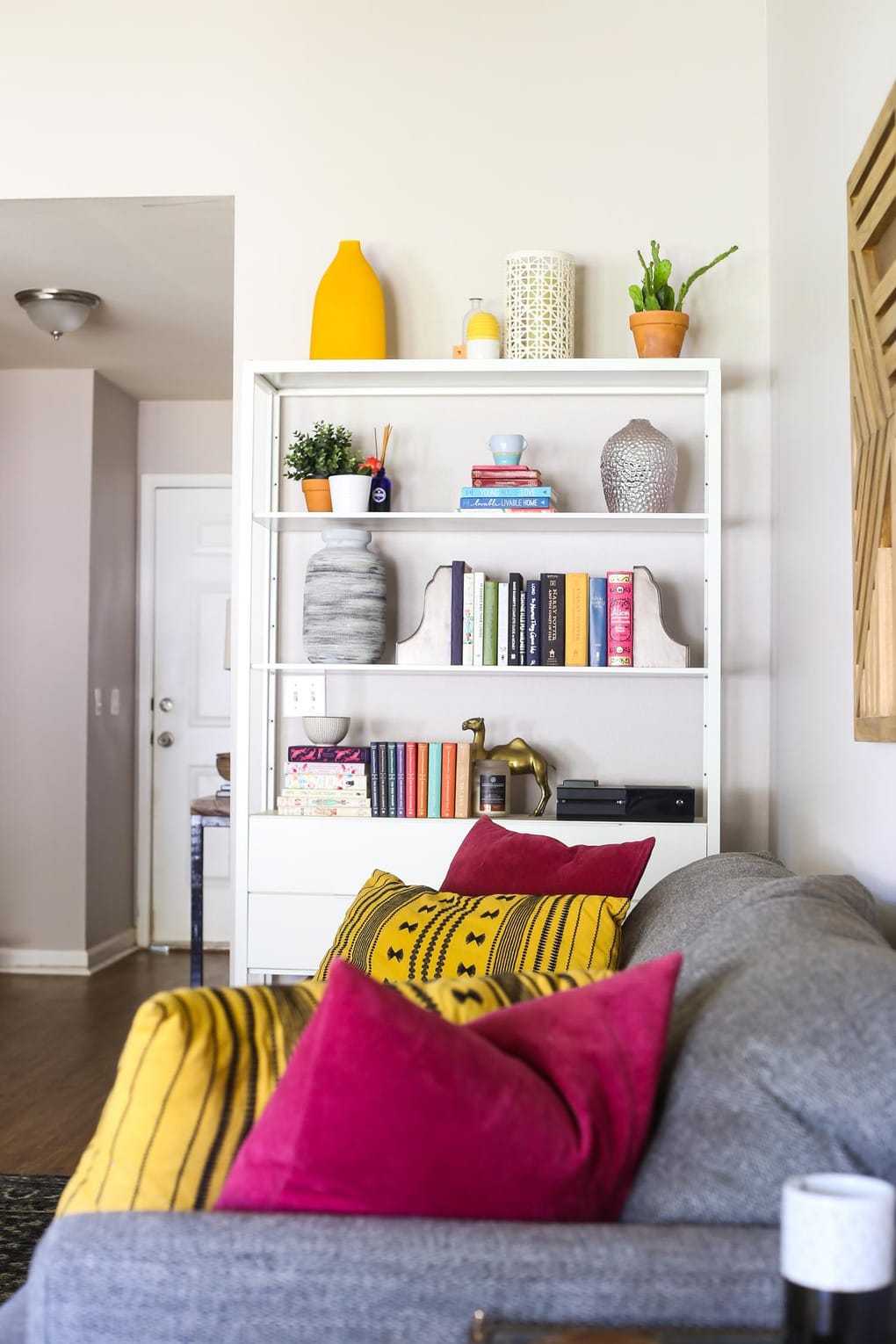 The living room has proven to be the hardest room to nail down so far – it's kind of an awkward shape, it gets almost zero natural light, and it's very small. It definitely functions well for us right now, and we're really happy with the basics – we adore the area rug, the sofa, and the ottoman. We still want to replace the armchair with a recliner, the bookcase with something built-in, and the sideboard with some barstools. Oh, and a big fireplace makeover is on the docket for later this year, but I have no clue what we're going to do yet!
I swapped out a lot of the decor since you saw it last, and it's looking pretty bright and cheerful! I don't love the throw pillows, but looking at them here they actually flow pretty nicely with the rest of the room, so they can stay for now.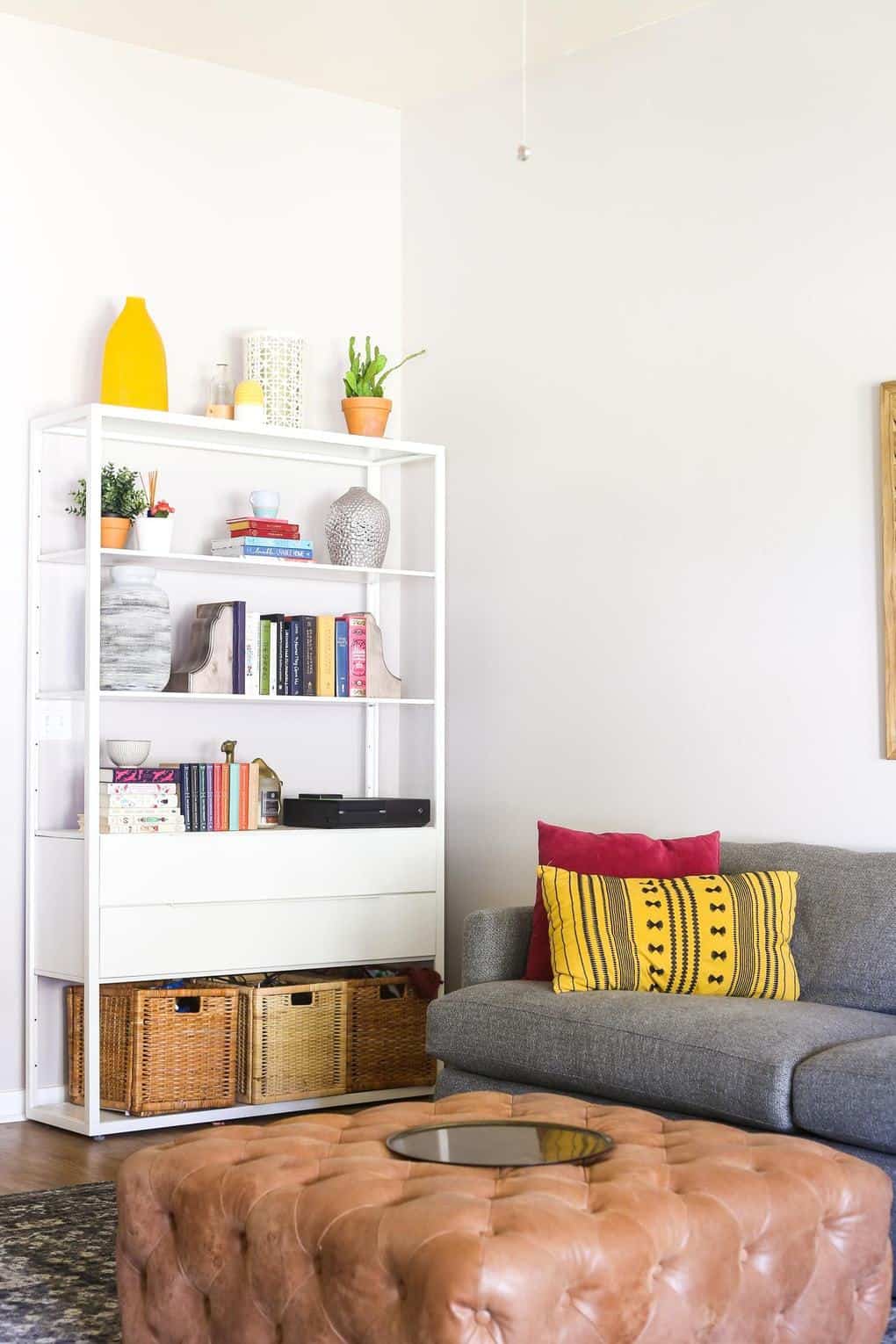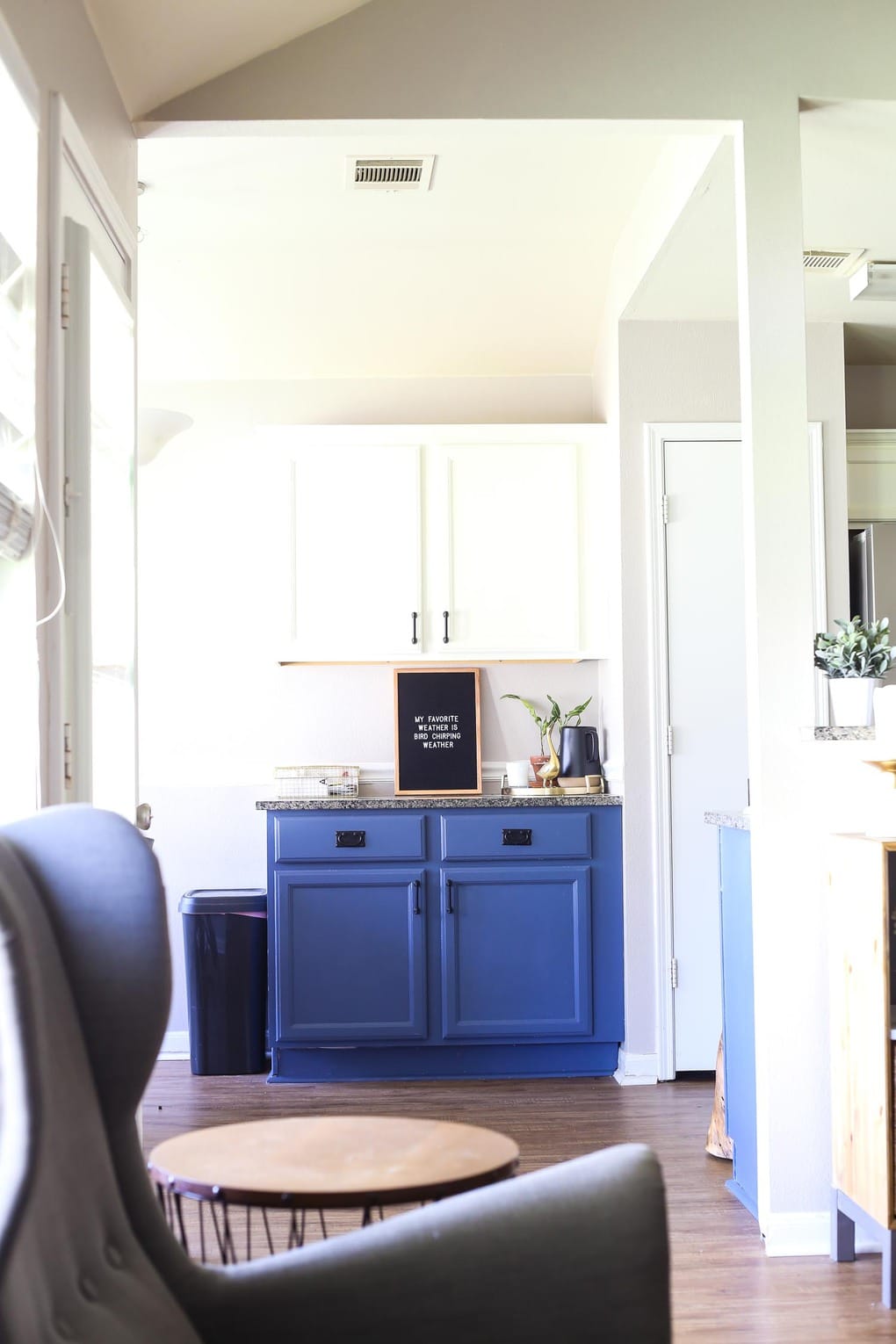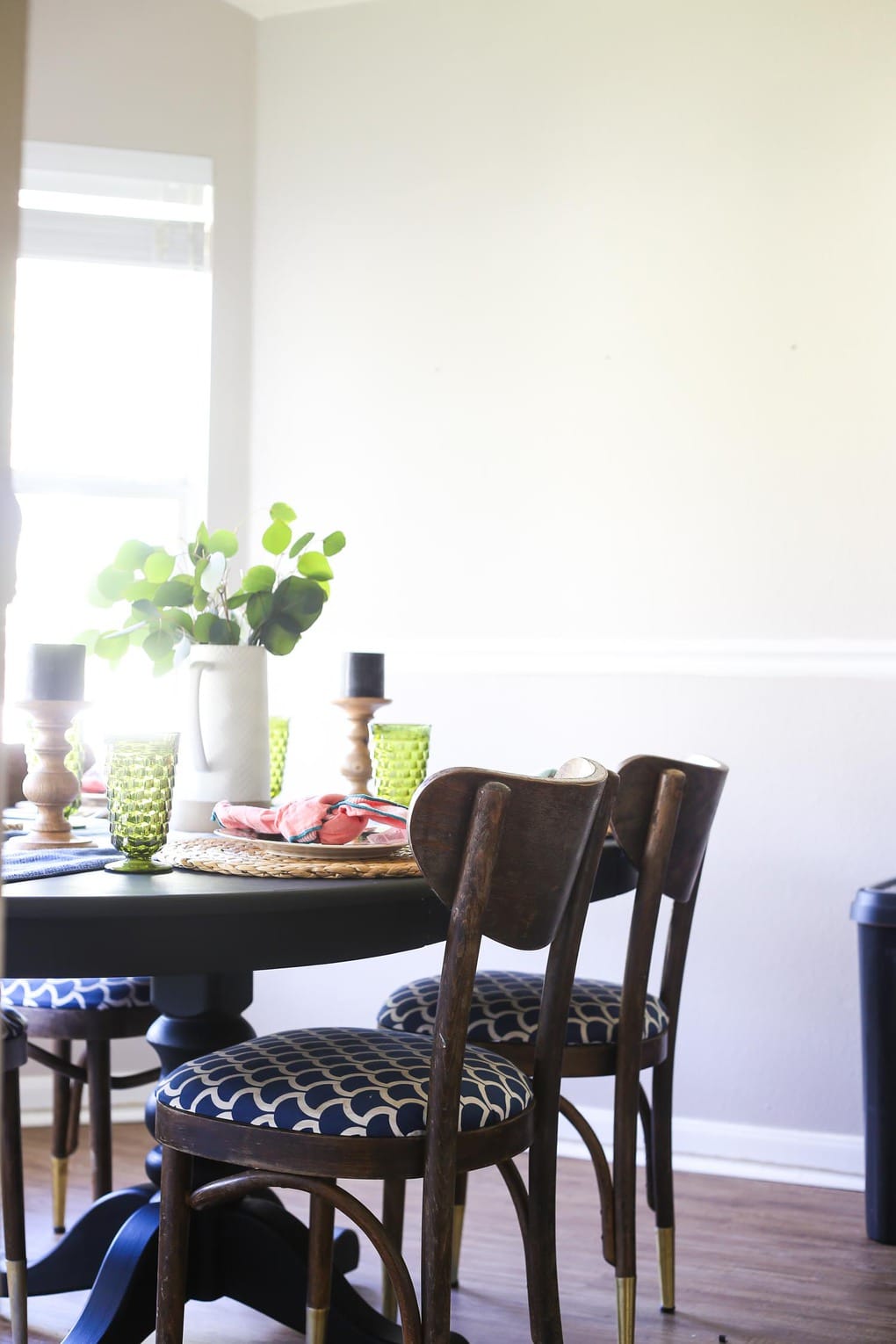 From the living room, you can see the kitchen and dining nook. They're both very small, but perfectly functional. The dining nook is about to get a huge makeover, and we still have a few small to-dos on the list for the kitchen (including replacing the backsplash).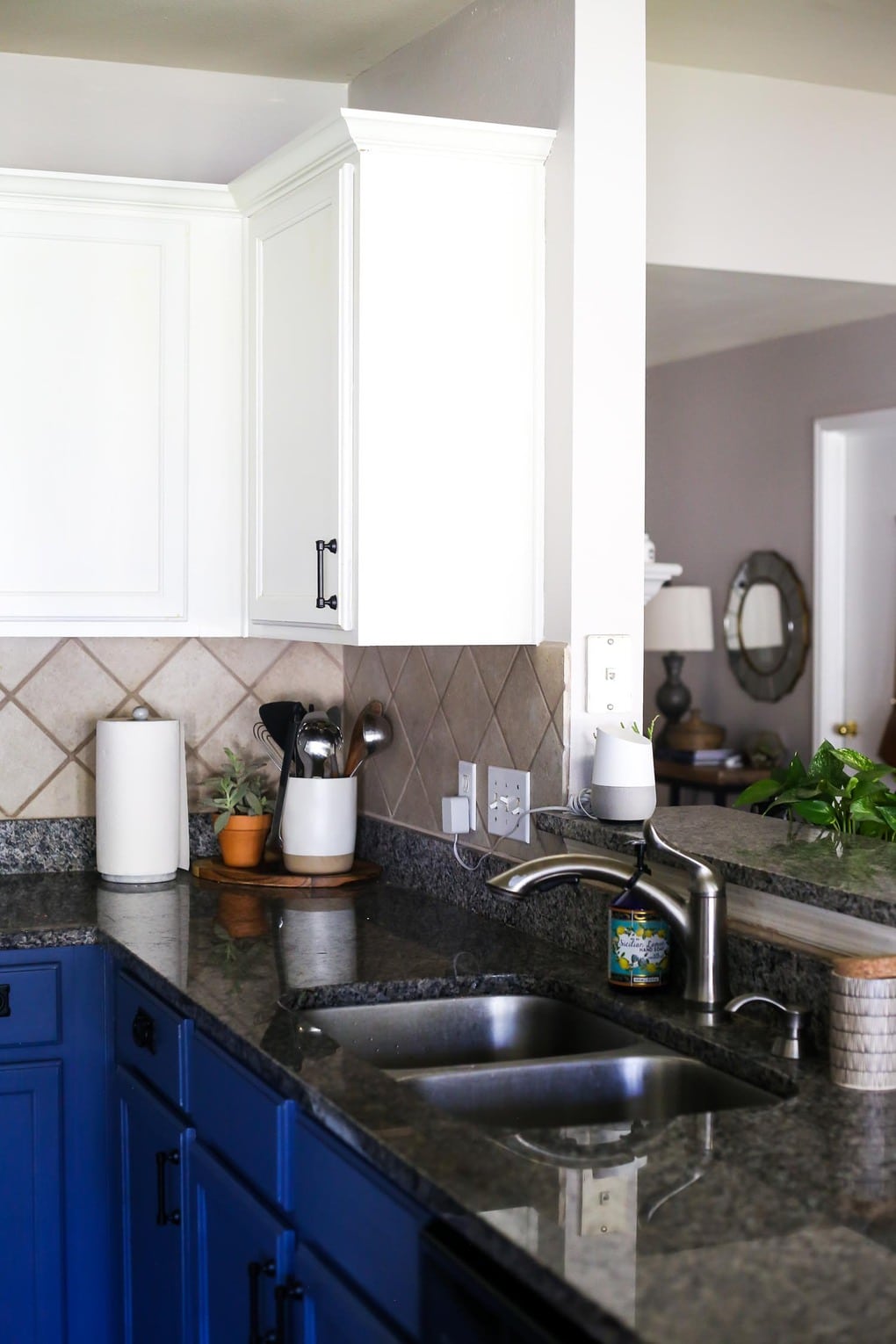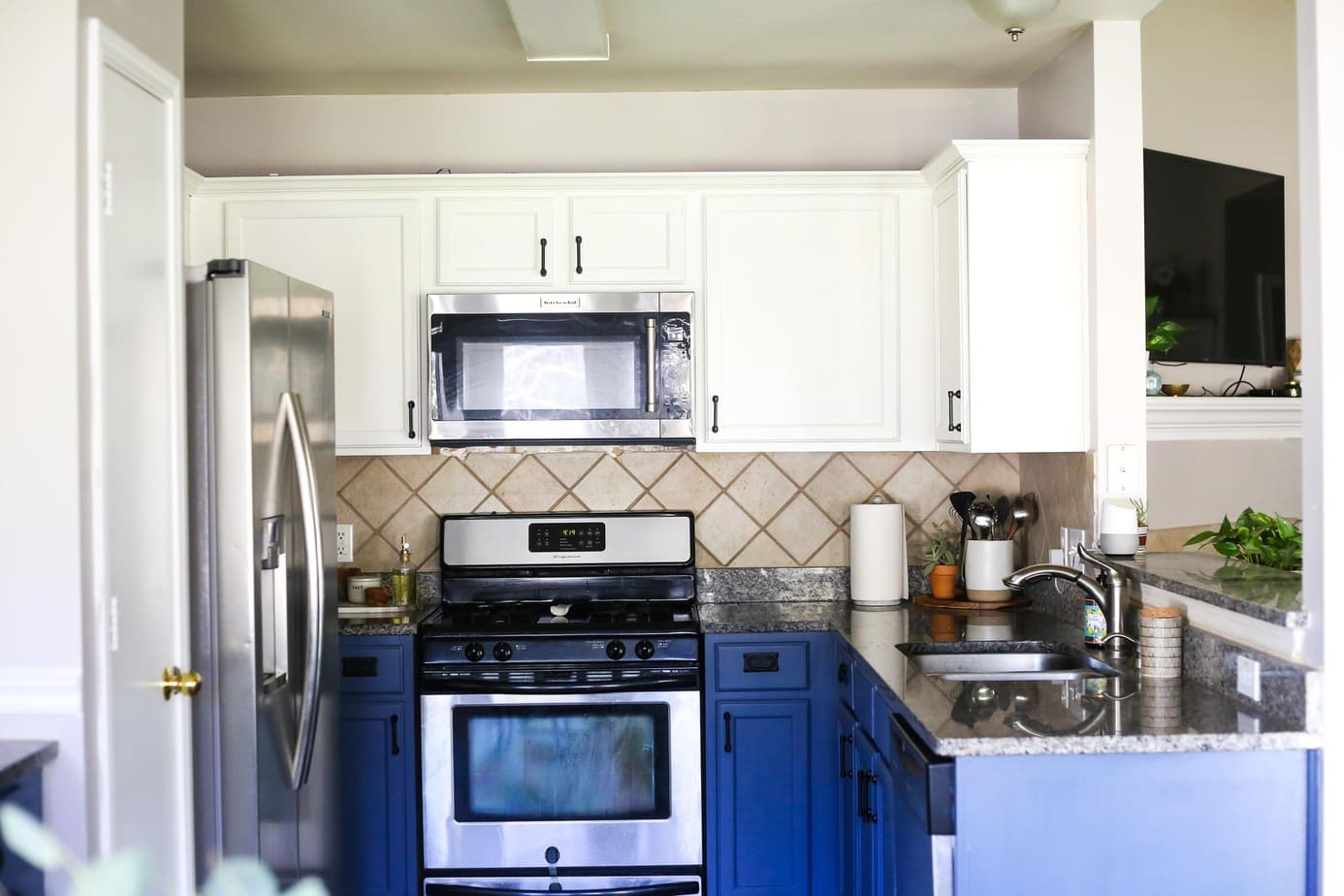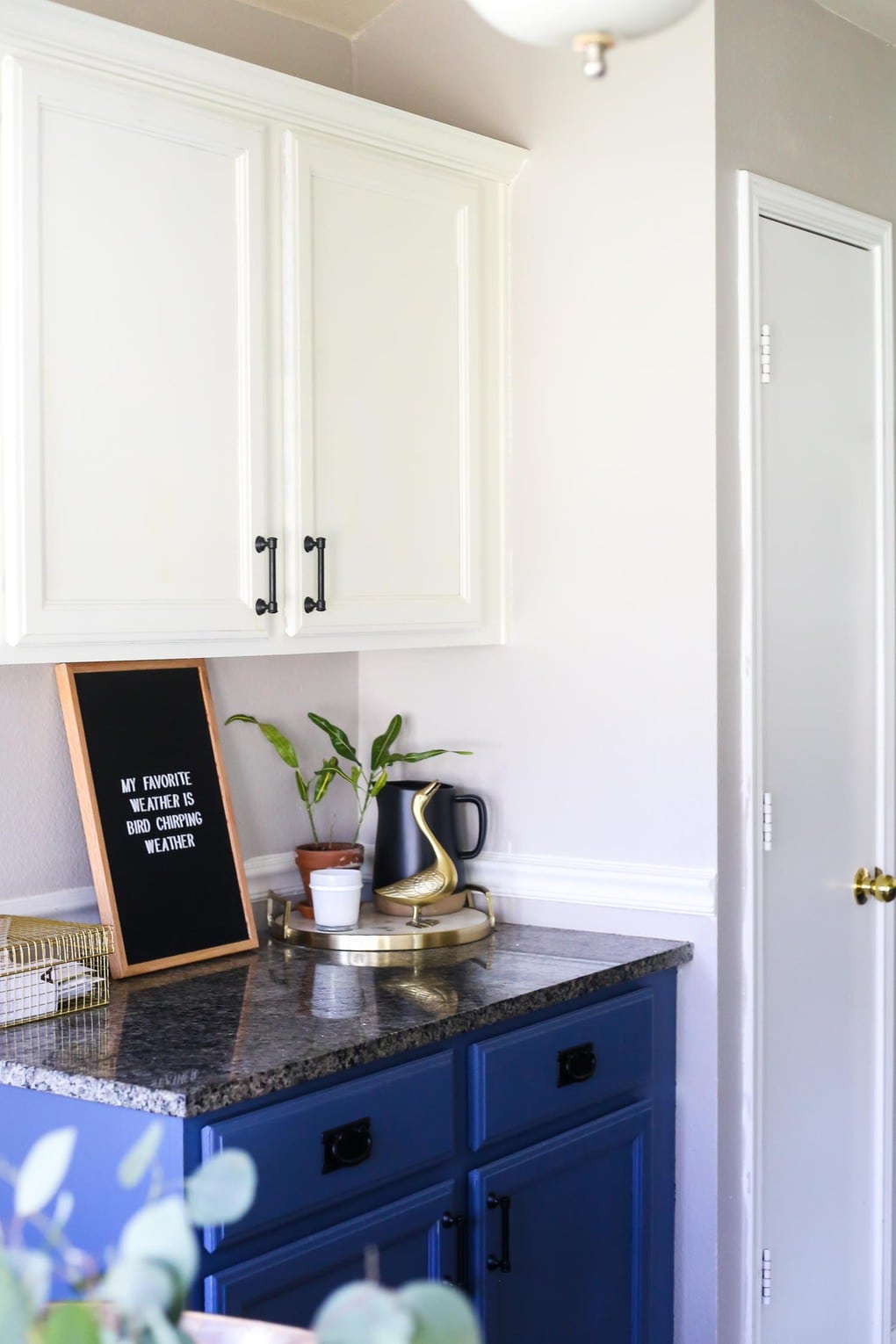 I haven't done much in here to refresh it for spring, but I did add some plants and set our table with some of our brightest and cheeriest dishes. One thing that's a theme in this house is that we need window treatments throughout the house – and we haven't really made any decisions about what we want to do yet. This dining nook will definitely get some new window coverings when we make it over, but I haven't decided if we want bamboo shades or Roman shades – or something else entirely? All I know for sure is I'm not a big fan of the white blind look, so they'll be going. Beyond that, it's all still up in the air.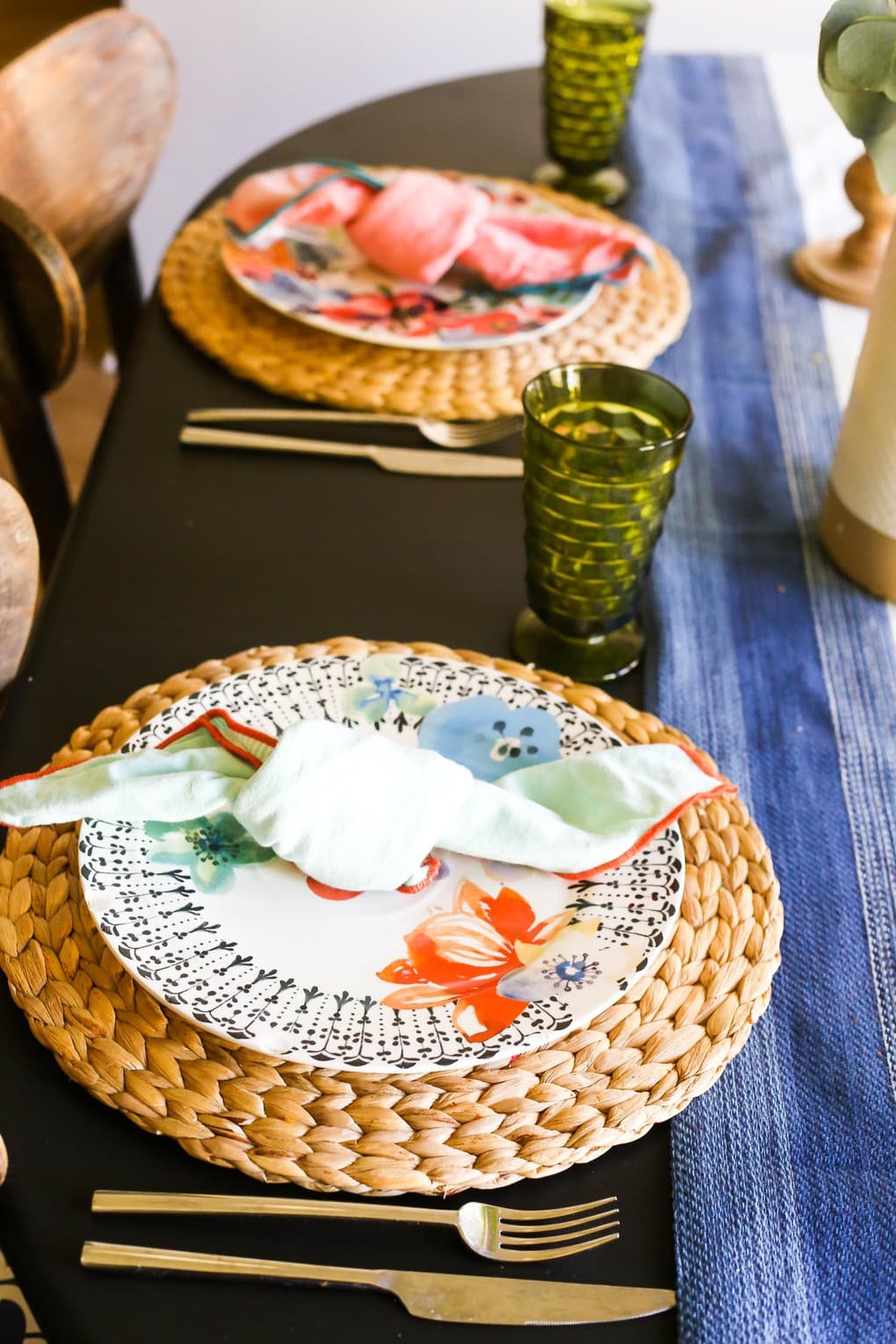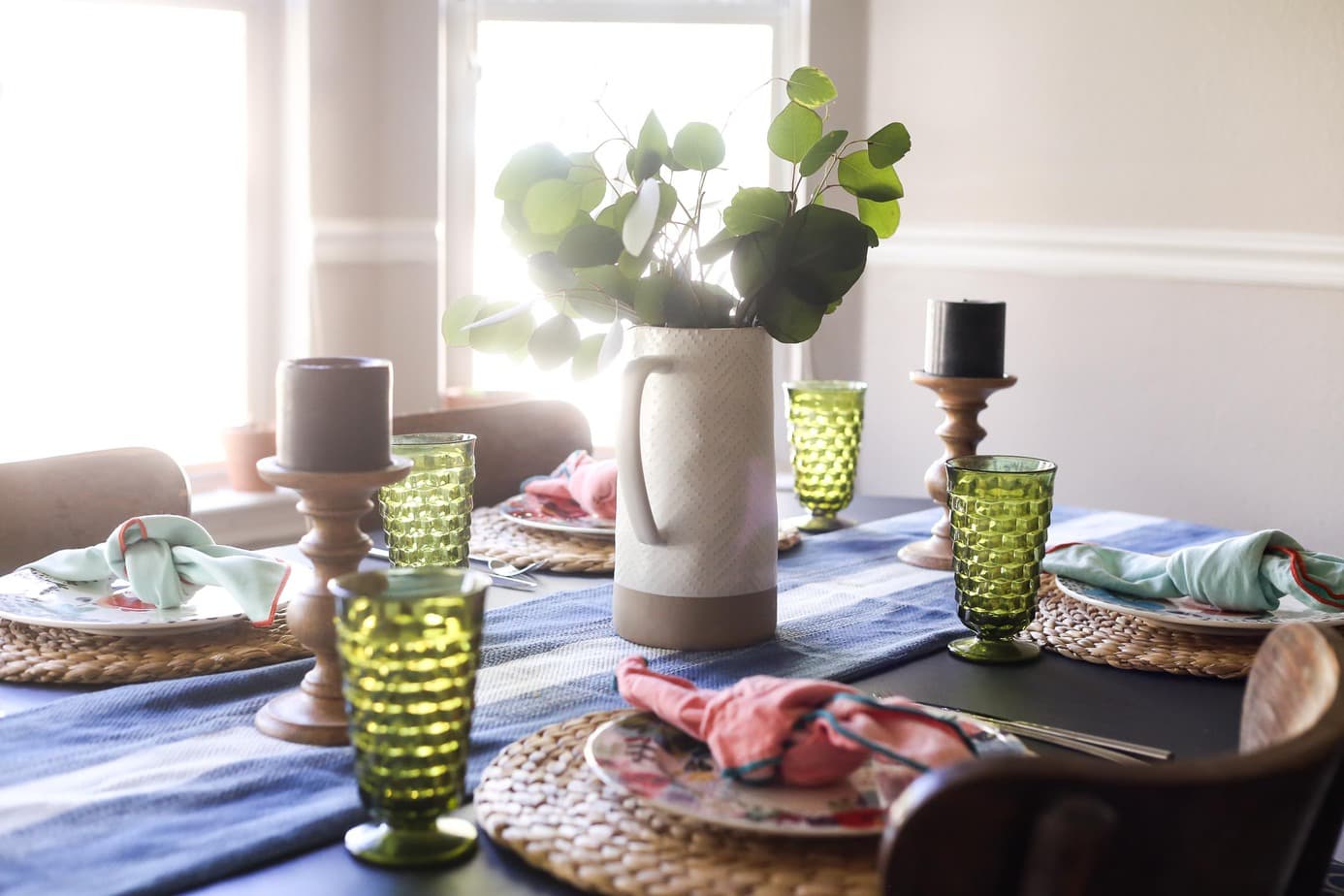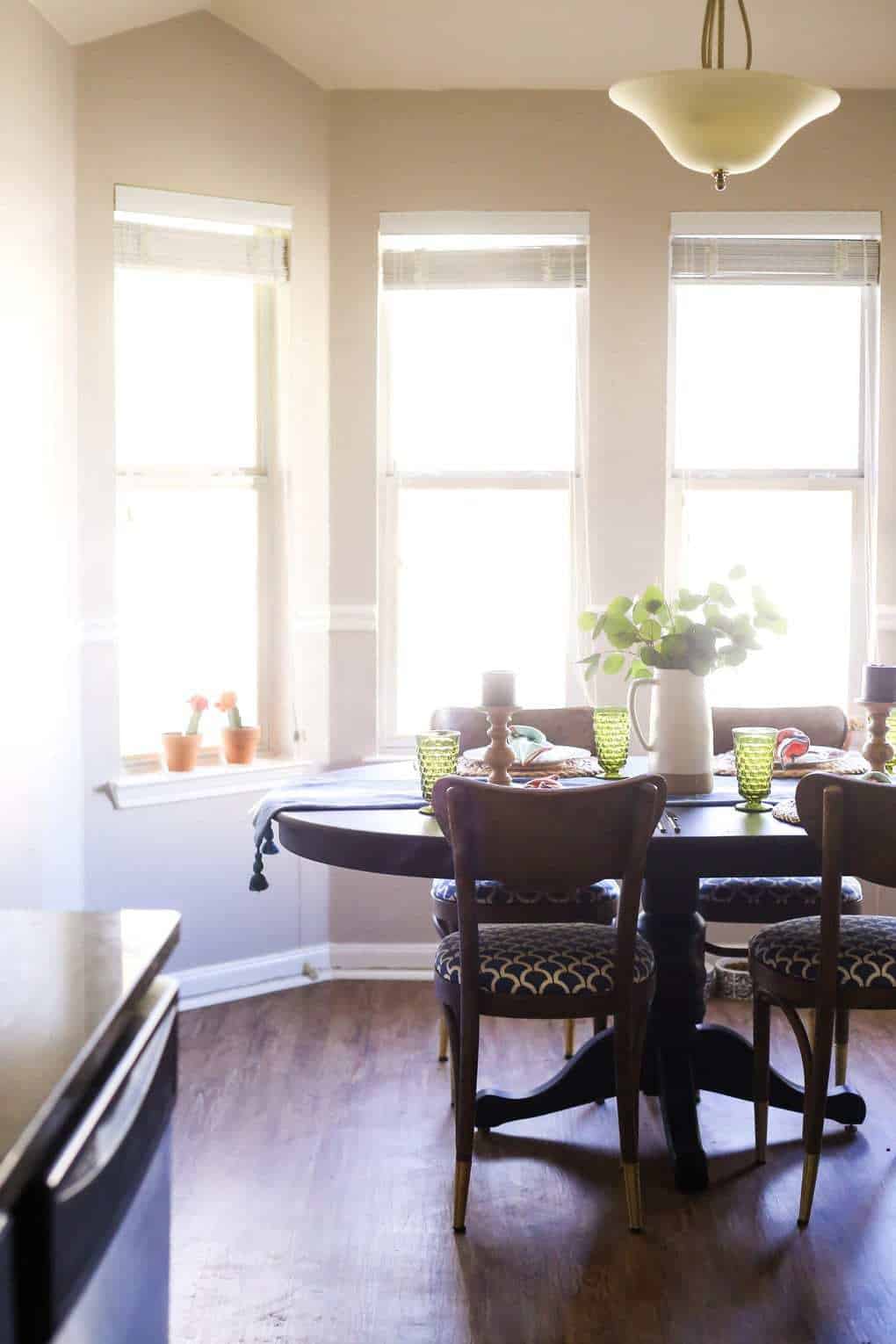 On the opposite side of the living room is our master bedroom – also known as my very favorite room in the house. It still needs a bit of work (we have a couple of boxes in here that we still haven't unpacked, for example), but goodness does it make me happy. I'm obsessed with the wall color and the bedding, and I think this is the perfect spot for our deer head.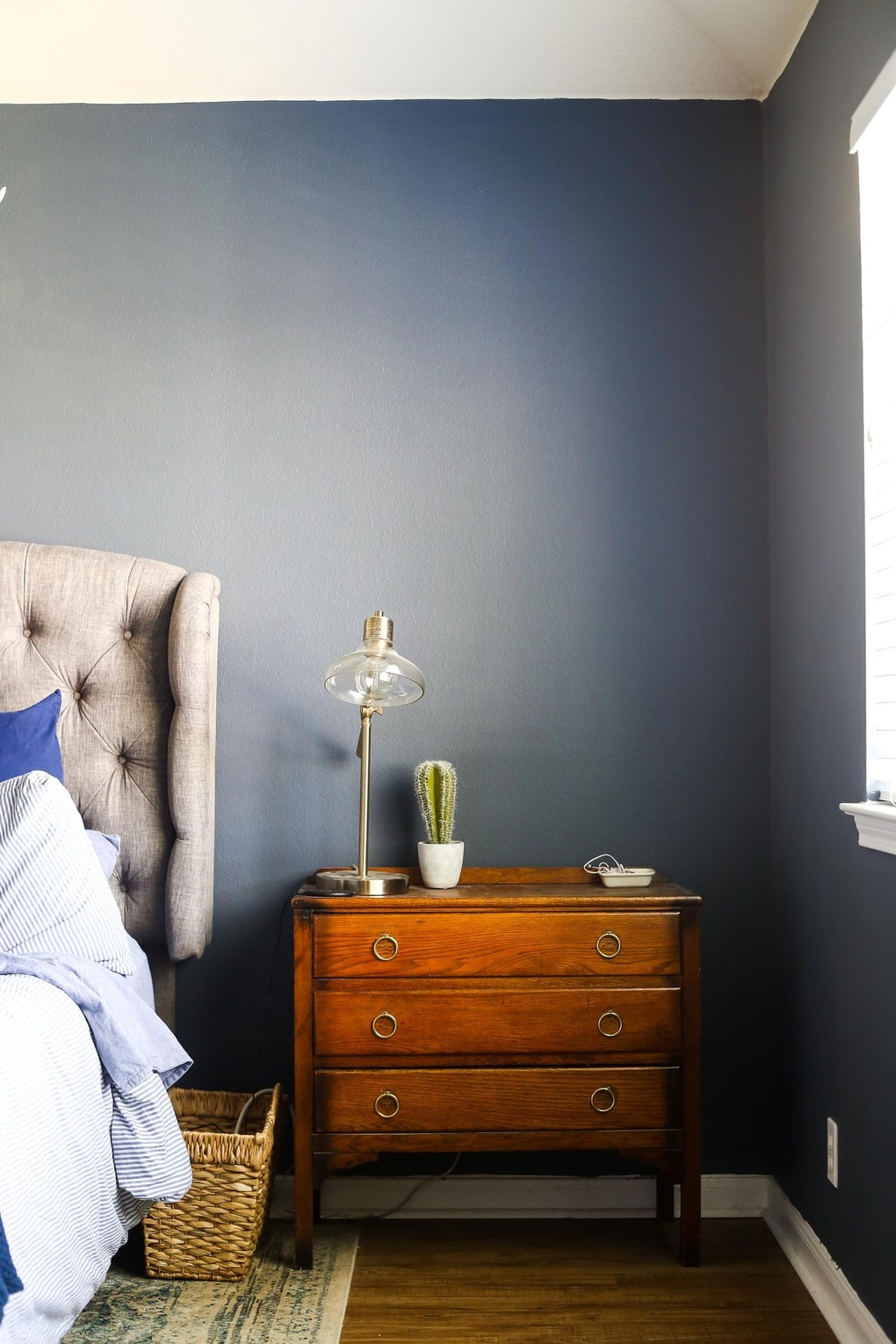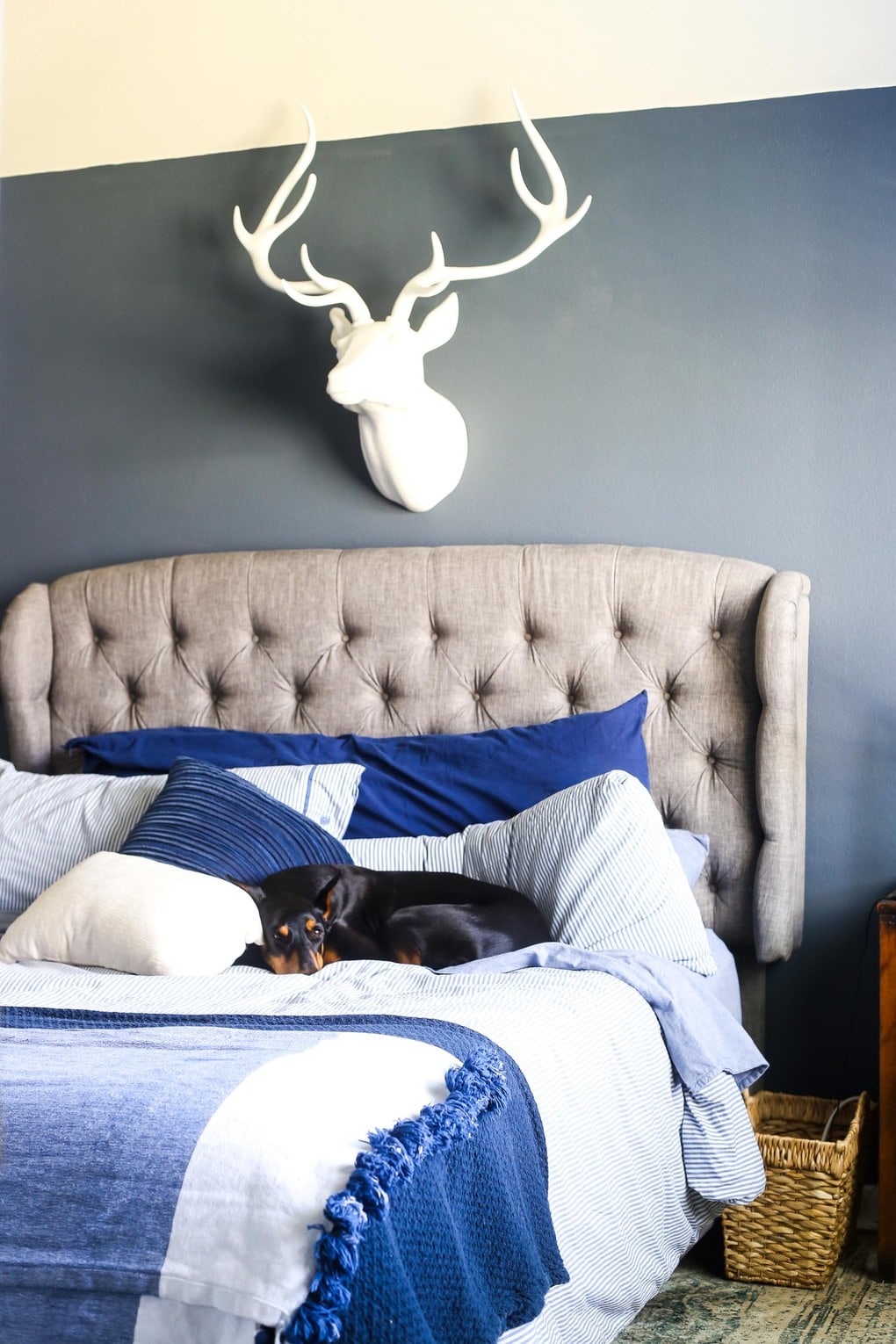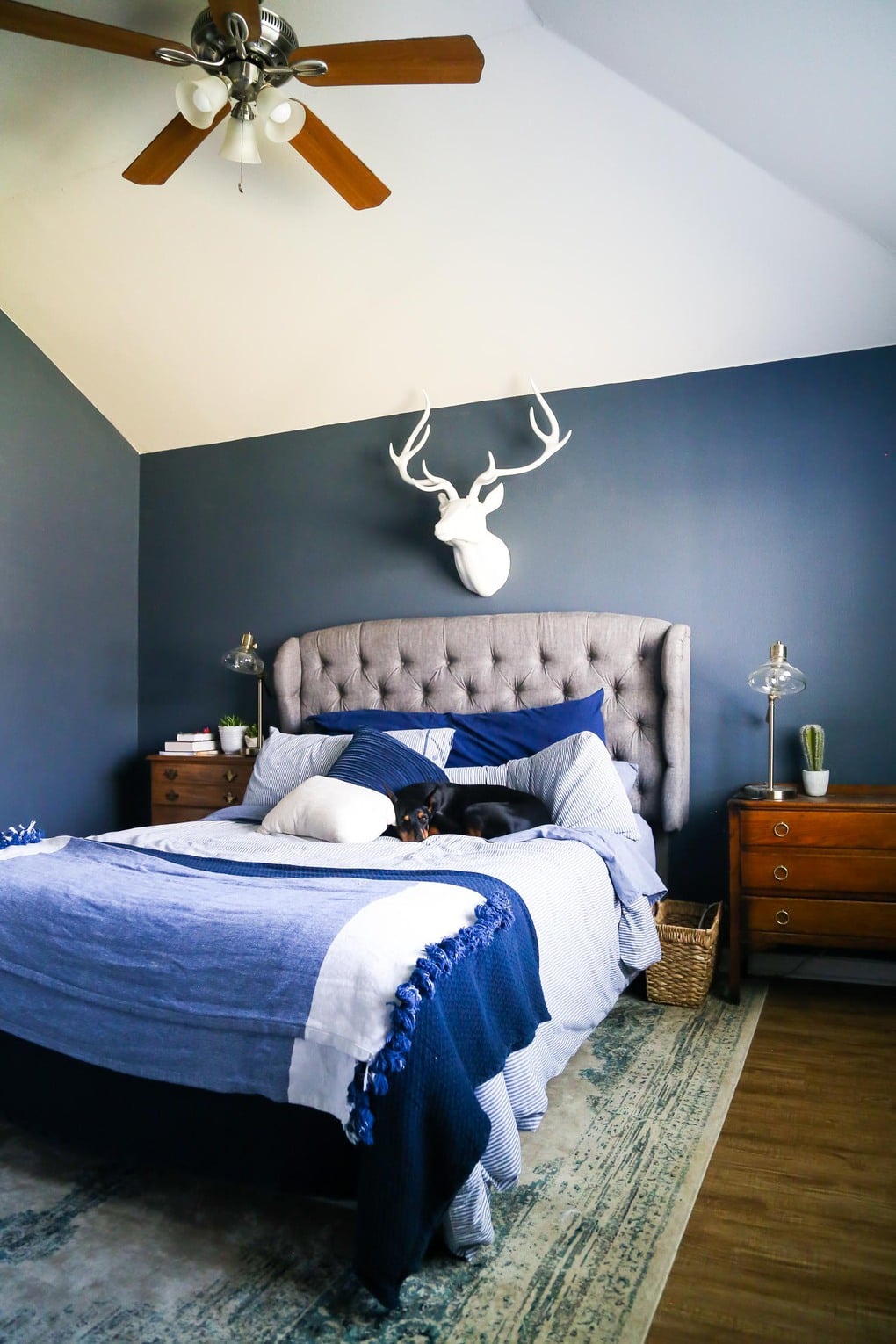 We (once again) need some window treatments in here, and the nightstands have got to go (they're mismatched – and not in a good way – and they aren't super functional for us). Oh, and the fan clearly needs to be replaced. This is also another room we haven't made any changes to for spring – I'd love to bring in some fresh flowers and swap out the throw pillows for something a little brighter. I also think it could be fun to switch out the throw blankets throughout the year – maybe a yellow or pink blanket in the spring and summer?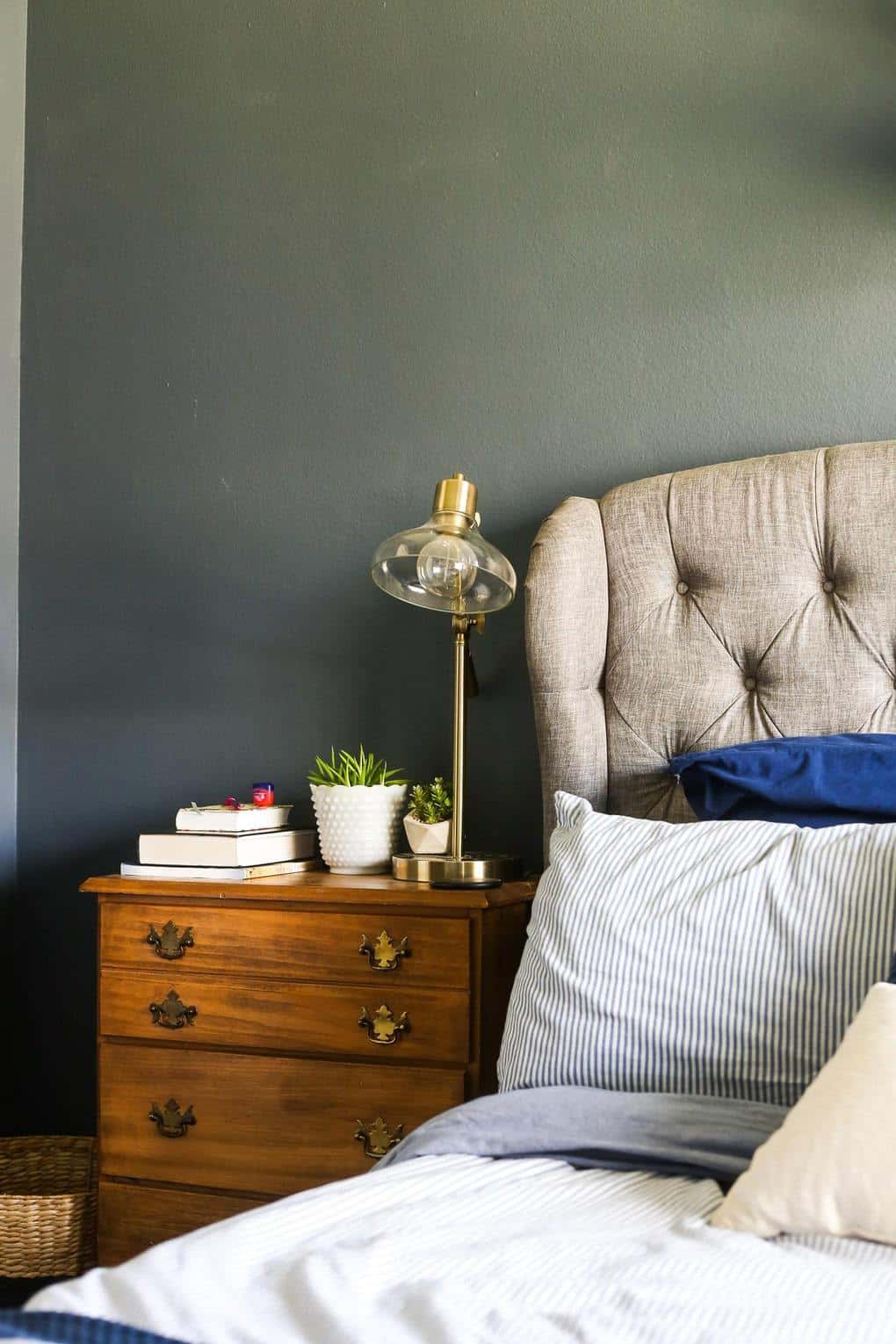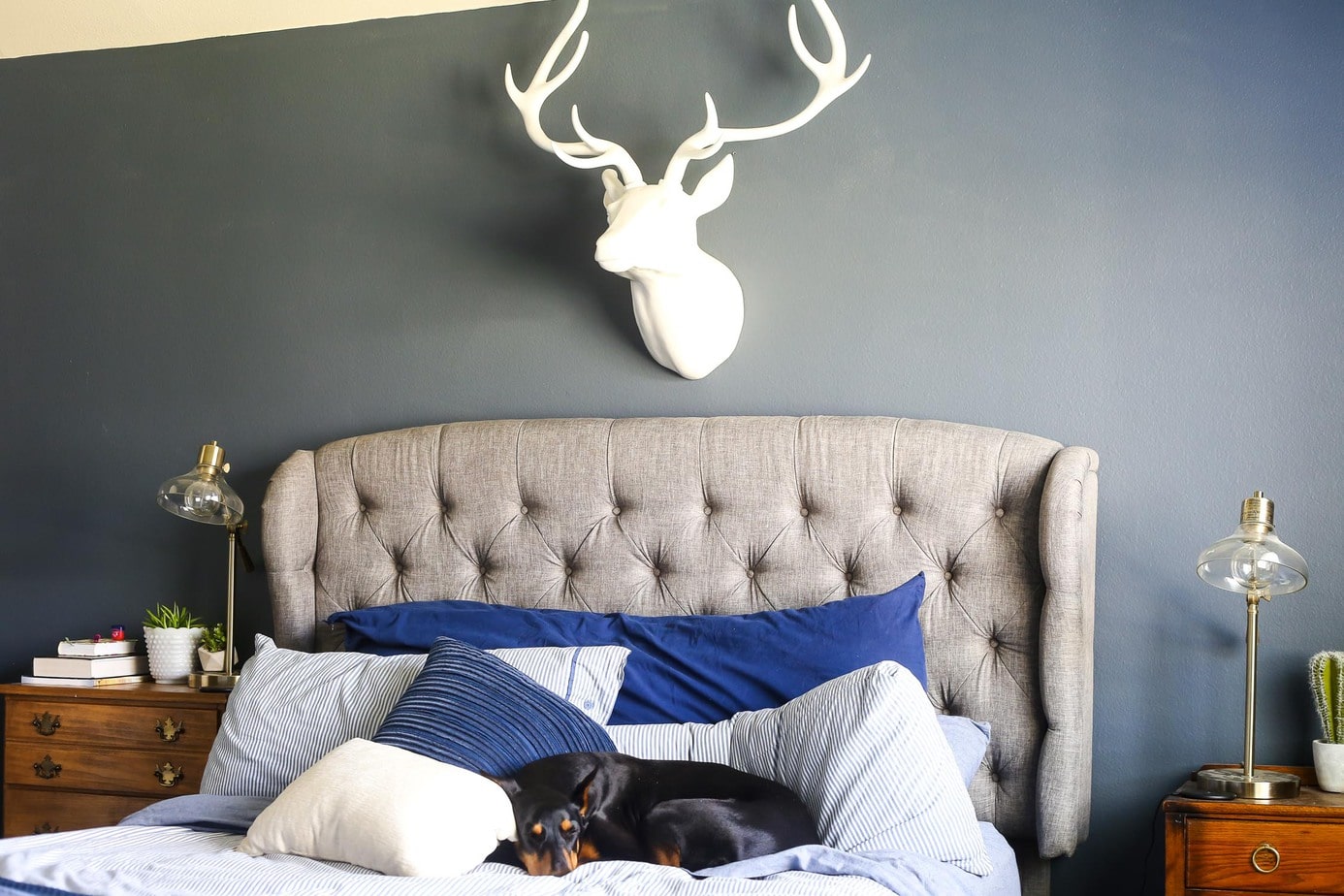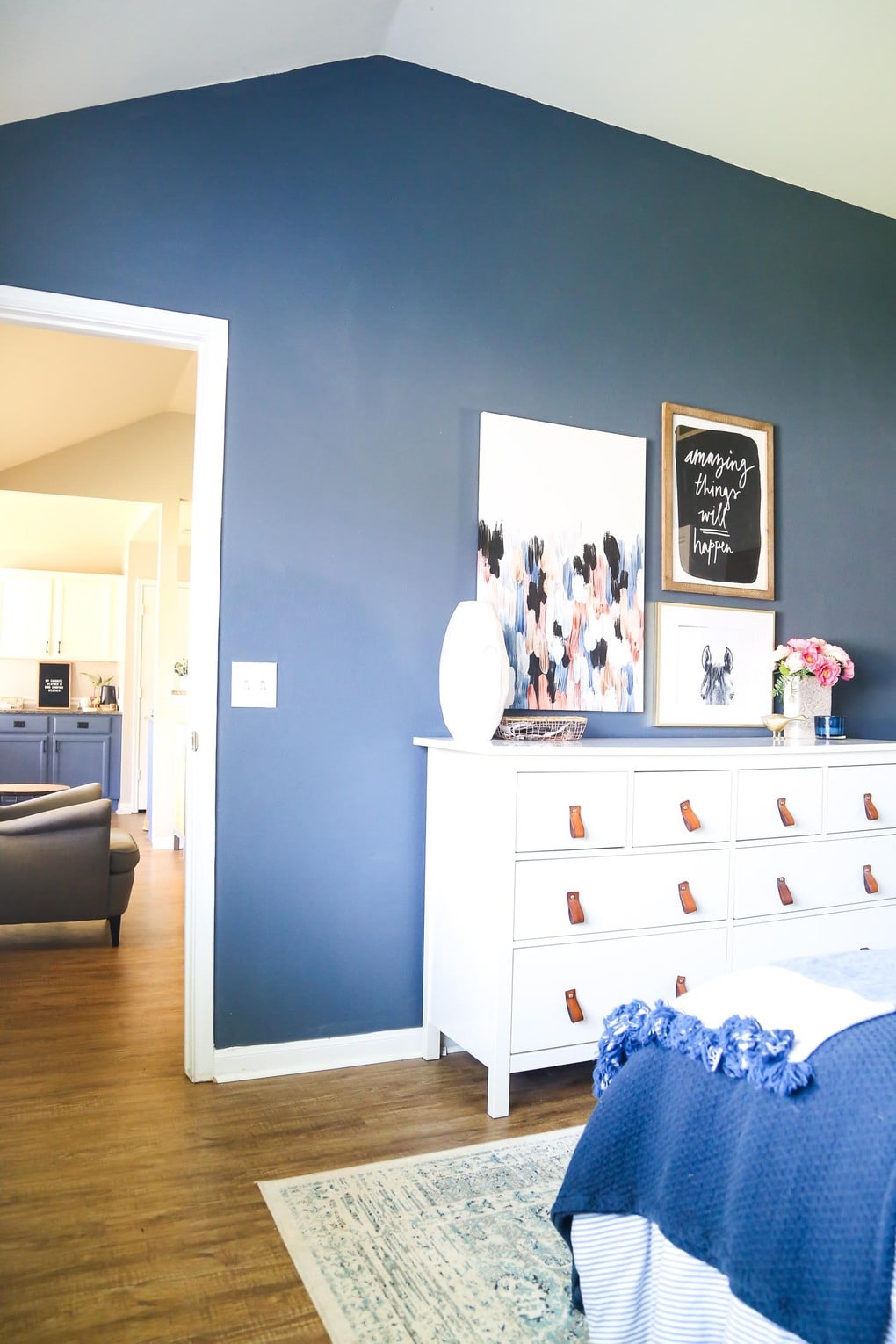 And that, my friends, is a little peek at how our home is looking these days. I'm really excited about how it's coming together and, while we still have a few little decorating dilemmas that need to be solved, it's feeling so much more like home.
If you want some more gorgeous spring home decor inspiration, be sure to check out the links below! The tour is going on through Wednesday, which means more links will be added throughout the week – so, don't forget to stop back by to see the rest of the posts!