There have been a ton of things that we've found about the new house so far that we absolutely love. It's wonderful not to share a wall with anyone, we love having the extra space, and we don't have bugs roaming the house.
But, there are just a few things that many people would probably take for granted that we are exceptionally excited about.
Like having a garage.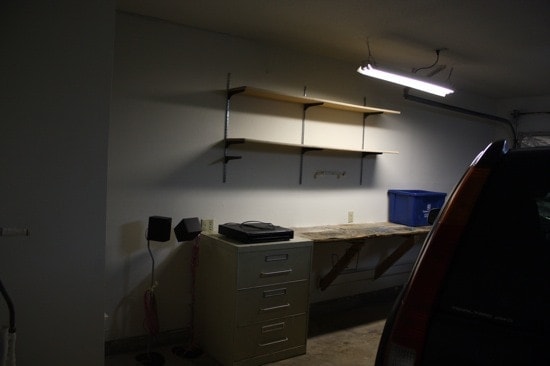 Of course, right now the garage is packed full of boxes and various trash, but someday (soon) it will be empty and ready for storage. It's so nice to have that extra space to toss things that don't get used often, and it's especially exciting to me because I've actually never lived in a home with a garage before.
An extra perk of the garage?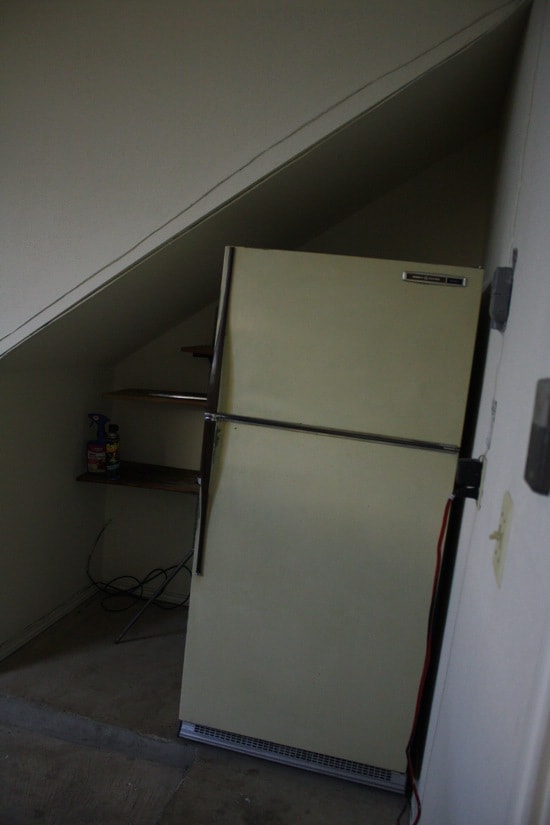 That's right, we have two refrigerators! We were psyched that the previous owners left this extra fridge in the garage, but we haven't quite figured out how we're going to utilize it yet. Currently, we have all of our soft drinks and beer out here, but someday I'd like to figure out a few other things that we can store in here to free up our main fridge.
Another little thing that we're very happy to have is this guy: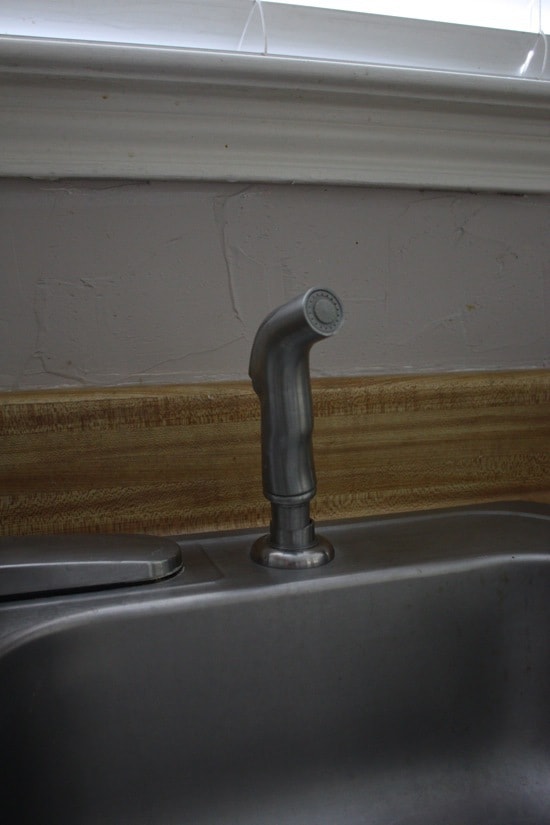 None of the places that Corey and I lived in College Station had a sink sprayer, and almost every time I cleaned I wished I had one. Everyone who I've told about this laughs at me for being so excited, but sometimes it's the things you take for granted that are really important! I haven't trained myself to actually remember that this thing is here yet, so I haven't used it much, but I'm very happy to have the option to use it.
Speaking of something that can be taken for granted…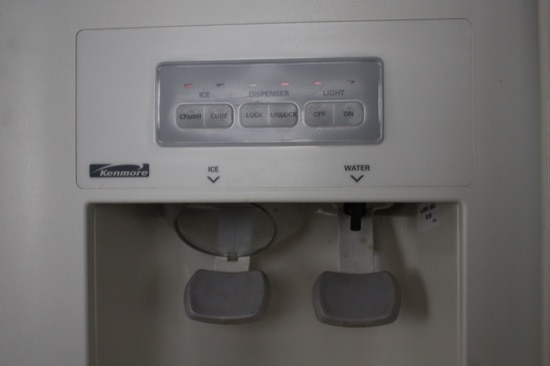 Words cannot even begin to describe how much of a luxury it is for us to have an ice maker. For the past four years we have been getting all of our ice out of ice cube trays, and we were both about to lose our minds because of it. We used to ration out our ice because neither of us ever wanted to be the one to fill up the trays, and I lost count of how many times we would need ice only to realize we were out and would have to wait several hours before some more was frozen.
Of course, the day we moved in we realized that the ice maker in our fridge wasn't working (it was working when we came up the weekend before to paint, so we're not sure what the problem is) but thanks to our home warranty we had someone come out to fix it and we're back in ice-making business!
And the last little thing that Corey and I have been particularly happy about in this house is our glorious gas stove.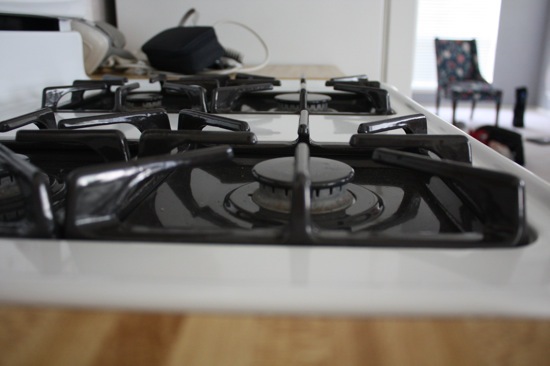 Before living here, I had never cooked on a gas stove, so it's taking me some time to get used to it, but so far I am in love. When I used to have to wait ten minutes to get a pot of water to boil, it now takes about five. The cleanup is easier, it cooks more evenly, and it's just all-around wonderful. I'll never go back to an electric stove again!
Every day Corey and I are still finding new little things about this house that make us smile. We're head over heels in love with it, and we feel so spoiled to have all of these little luxuries that we aren't used to having!
What are some little things in your house that make you happy?