That's right, I'm making a declaration today.
You need two refrigerators.
Seriously. You won't regret it. It will be the best thing that's ever happened to you.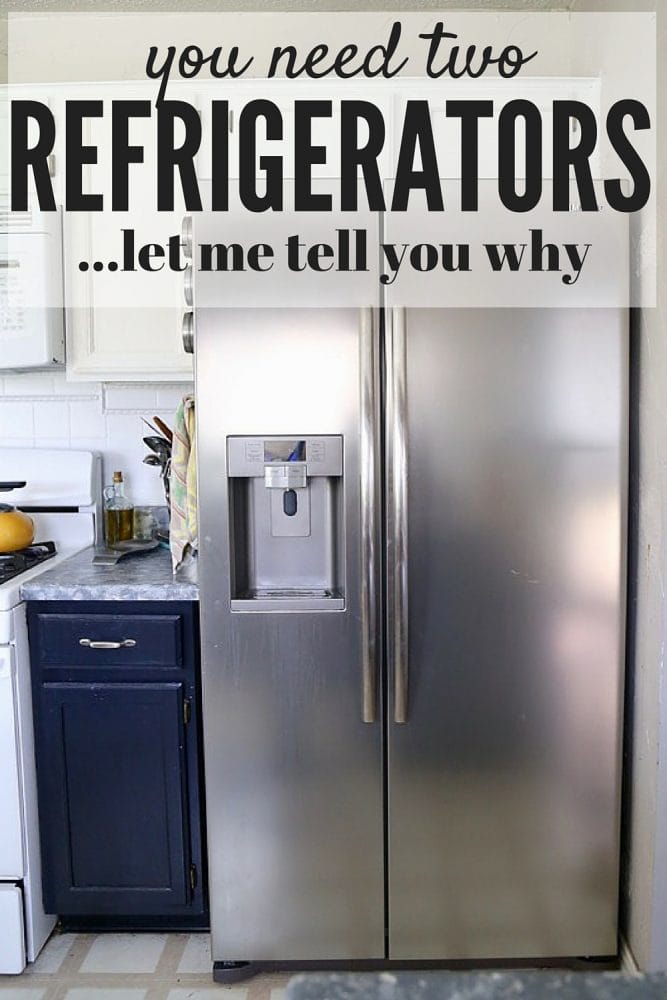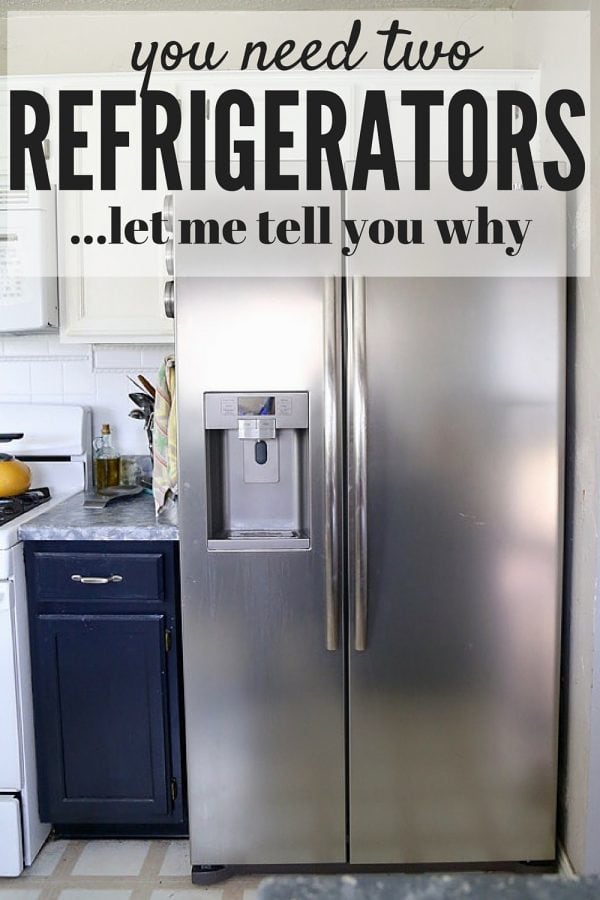 Do I need to explain?
Okay, fine.
When Corey and I first moved into this house, it came with two refrigerators – one in the garage, and one in the kitchen. We used the garage one for extra storage for a few years, but when we did our big garage renovation, we decided to get rid of it.
It wasn't until later that we both realized that neither one of us wanted to.
Yup. Each of us thought that the other person wanted to get rid of it, and we were both secretly sad about it. But we didn't say anything.
So we got rid of the extra fridge.
And we've regretted it ever since.
But, thankfully, fate was on our side. My sister and her husband got a new refrigerator recently and asked if we wanted their old one. A free stainless steel fridge? Don't mind if I do.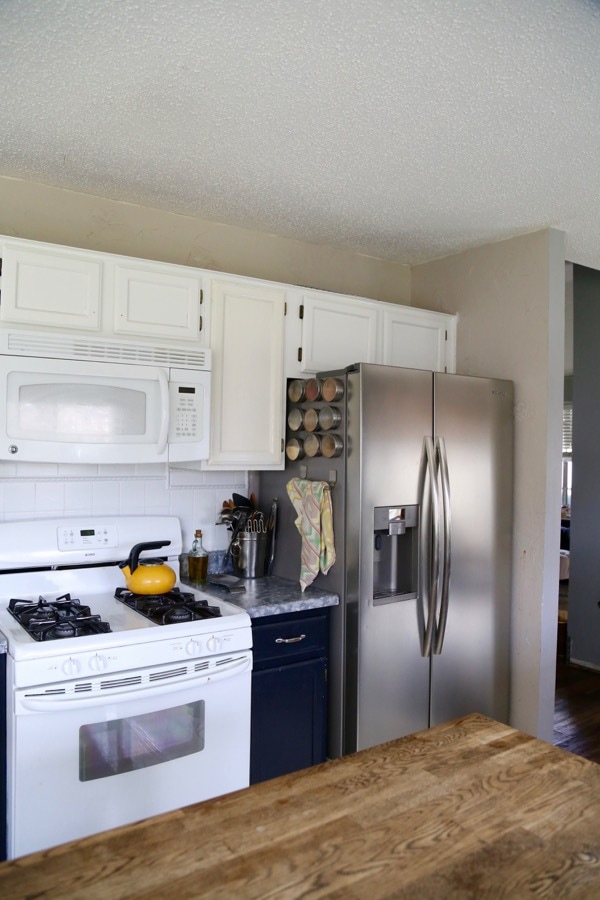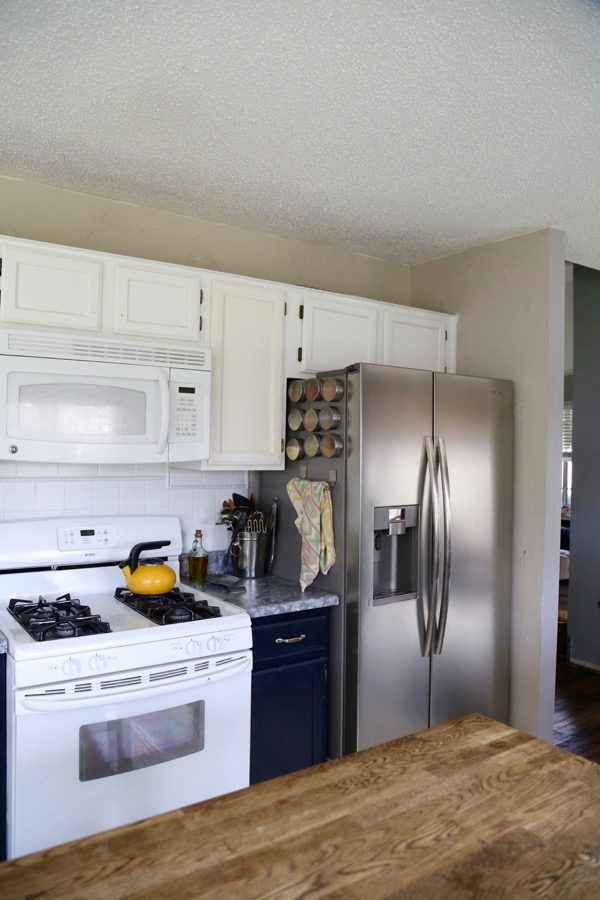 So, we eagerly said yes and did a happy jig because we would have two refrigerators again.  We put our old one in the garage and, y'all, it's a game-changer.
Why is it so nice to have a second refrigerator? Let me count the ways…
1. You can stock up! We buy two gallons of milk at a time because we fly through it, but it's hard to squeeze two gallons into the fridge. So now, we put one in the garage until we're ready to use it. We do the same with snacks, packed lunches, and beverages.
2. Freezer meals! I haven't jumped on the freezer meal bandwagon yet, but I desperately want to. That hasn't stopped me from using our extra freezer space to store lots of food, though! Anytime we accidentally over-buy something (like bread, meat, etc.) I just toss it in the freezer and it's good to go for when we need it. I never did this before because we didn't have room!
3. No more refrigerator Tetris! We like to host holidays and dinners at our house as often as possible, which means it isn't rare for us to have a crazy amount of prepared food to store in our fridge. With a second one in the garage, we don't have to take up space in our main refrigerator and waste precious time trying to squeeze everything in. It's a breeze to pop it in the extra fridge, and our main fridge stays clear for the food we need frequent access to.
4. It's easier to find what you need. We keep all of our beer, wine, and other beverages in the garage fridge. All of them. So, I don't ever have to dig through the refrigerator for my favorite hard cider, I just have to walk to the other room. And the reduced clutter in our main refrigerator means that it's easier to see what's actually in there when Jackson is tugging on my leg and begging for a snack (it's hard to focus when a toddler is yelling at you!).
5. You can hide the temptation! Currently, we have an absurd amount of ice cream in our garage refrigerator. My mom brought it over for my niece's birthday, and she left the excess. Normally, I would have been staring at that ice cream every single day and it would surely be gone by now. And my pants wouldn't fit anymore. But, thanks to my genius plan to hide it in the freezer that I rarely open, I haven't even touched it since she left it there. It's so helpful to me to just toss anything that might turn into a mindless snack into the extra refrigerator, and then I only end up eating when I truly want it – not just because I happened to see it on a random perusal of the fridge.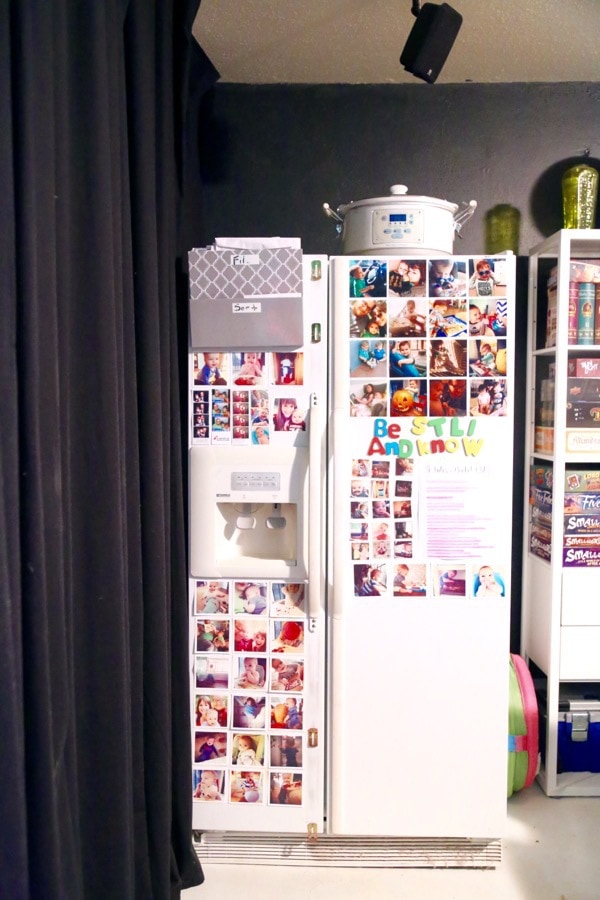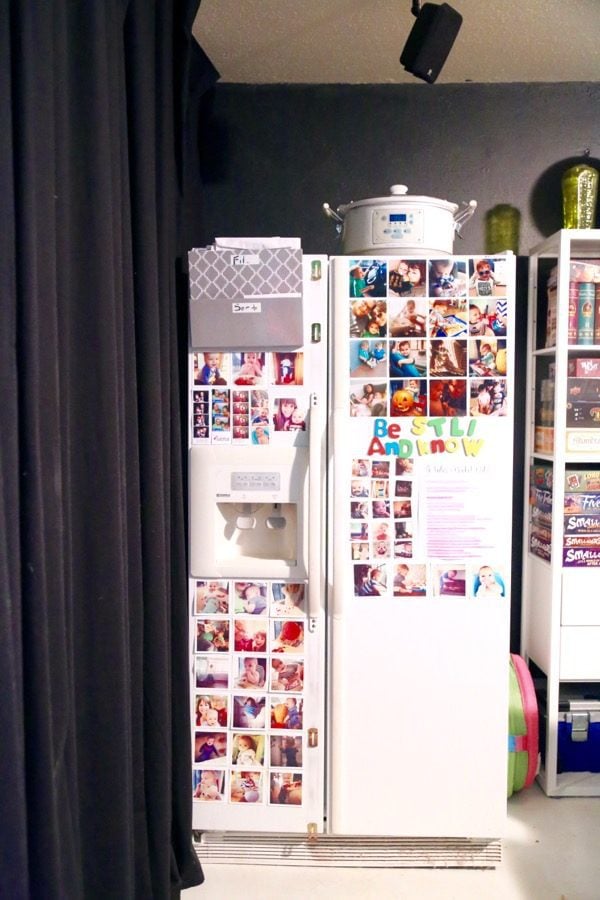 It's not the prettiest thing in the world, but this room is a hot mess right now anyways!
Bottom line? If you don't have an extra refrigerator yet, get one. It doesn't have to be fancy – it just has to work. We actually had planned on browsing Craigslist for a cheap fridge for the garage before my sister offered hers up (you can easily find one for under $200!), so it was just good luck that we didn't have to. Now that we have our garage refrigerator back, it's like a missing piece of our home has been returned.
Dramatic? Maybe a little. But only a little. We love that thing. Here are a few quick links for some affordable options if you're looking to add a second refrigerator to your home! (Affiliate links)
Do you have an extra refrigerator? How do you use it?