Oh man, so much has happened in these last few weeks! Here's a quick update on our lives:
We've been working to do more fun things on our weekends when we get the chance, rather than just lazing around. We've been enjoying the cool fall weather as much as we can and it's been so nice to get out of the house! Jackson recently discovered the kid-sized carts at Trader Joe's and I think it was his favorite grocery shopping trip ever!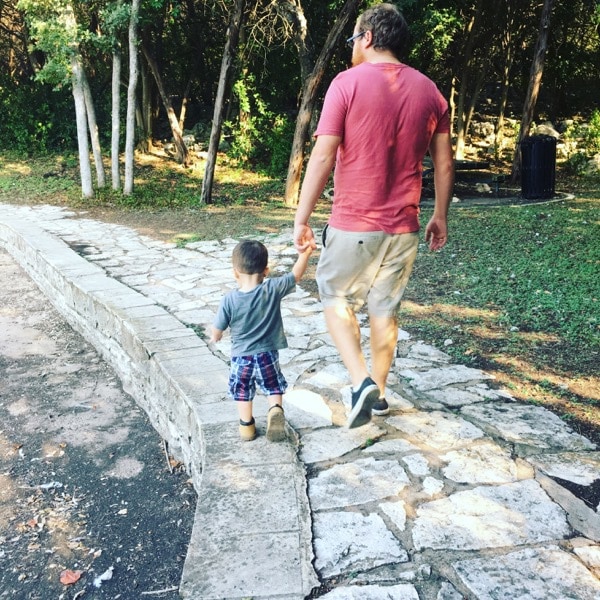 My family has a reunion in a tiny Texas town every October and Corey and I always look forward to it! It's so relaxing, fun, and all-around awesome. Jackson had a blast this year – we spend most of our time outside, which is his favorite place to be. The scenery is beautiful, and I can't get enough!
Corey and I have been trading off on 1:1 time with Jackson on the weekends. He's been looking for more opportunities to get some daddy-son time, so most Saturday mornings lately he takes Jackson somewhere for a few hours. It's so sweet to see them together and I love the quiet time at home to get stuff done. Of course, I like to get in on the action every once in a while – Jackson is a perfect shopping buddy, so sometimes we sneak out too and let Corey have some uninterrupted video game time!
**********
A few favorites…
– These words spoke to my soul this week.
– "Perhaps you didn't hear me, dad…"
– How to speak less, but say more.
– This autumn sangria looks delicious!