You guys – my summer is officially over. Corey and I head back to work on Monday – we have a week of training/inservice with no students and then school starts next Tuesday. I have the weekend and then my freedom is gone! Boo!
Here are a few highlights from our last week of summer:
– Unpacking from vacation is always awful but it gets exponentially worse when you have a toddler. I seriously think I did seven loads of laundry in the first few days after we got back!
– Poor Jack had not one but two doctor's appointments – one for a vaccination and one to do a final check-up with the ENT for his ears (which, thankfully, have been clear all summer!). I'm keeping my fingers crossed that he's done with ear infections for good!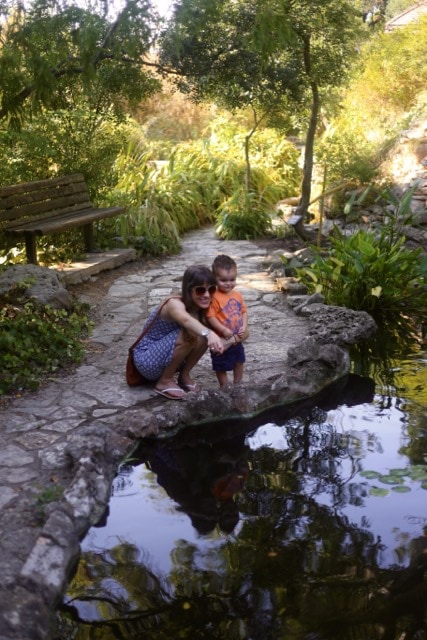 – We had one last summer adventure – we headed to the botanical gardens and had lunch at our favorite food truck park downtown. We've been wanting to make that trip all summer and I'm so glad we did…although we said next time we go we want it to be spring so it's not a million degrees outside!
– I'm spending today in my pajamas to fully embrace the laziness of my last real day of summer. I'll be working my butt off all day cleaning and prepping for next week, but I refuse to get dressed for it!
**********
A few of my favorite links…
– These Nutella s'mores pop tarts look ridiculous.
– I can't get over how realistic this faux marble treatment looks!
– The backsplash in this kitchen? I'm swooning!
– This is quite possibly the most ridiculous (and hilarious) Instagram account I follow. NSFW-ish.
– This post on marriage was so inspiring to me this week.