Happy weekend friends!
Just me, or is September already flying by? I always feel like this month is just absolute insanity because we have about a zillion birthdays in our family in September (including both mine and Corey's). We're basically just trying to keep our heads on straight and stay on top of projects and work while celebrating with family, getting Jack started at preschool (he starts Monday!), and maybe, hopefully actually finding some time to relax somewhere in there too.
Sometimes when I'm feeling particularly overwhelmed, I like to hide in bed and look at pretty houses on the internet. There's something about a nice inspiring blog post that helps me feel a little more motivated to tackle life, you know?
So, today I'm bringing you along with me. Here are a few of my favorite posts from around the internet lately.
Inspiration for Your Weekend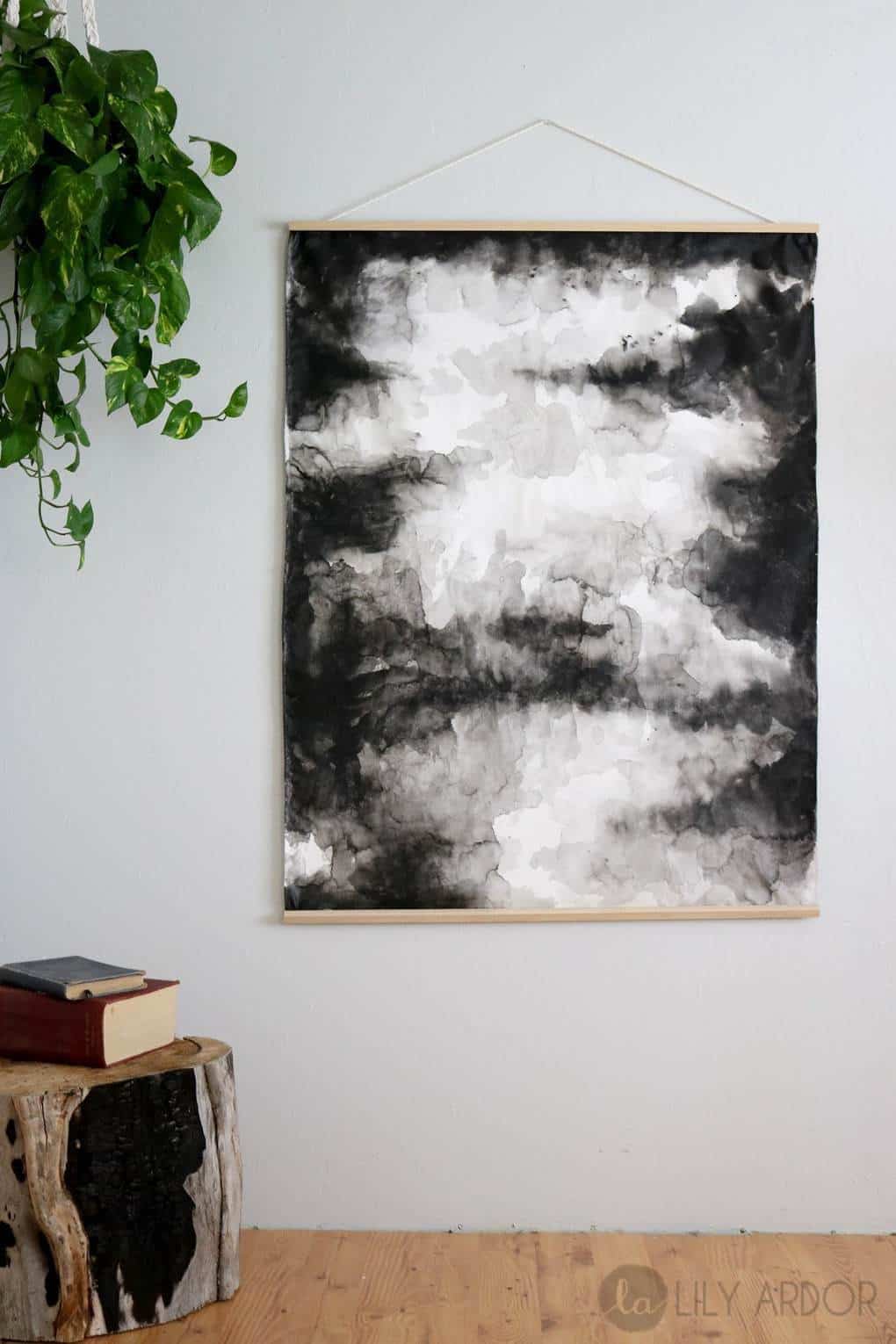 Image via Lily Ardor
I can barely believe this table is a DIY project. How gorgeous is it?! I had no idea you could make a tabletop like this!
I really love this DIY hanging herb garden – I've been a big fan of macrame lately, and this is such a fun project!
I have no idea what this blog post says (it's in Spanish…I think), but holy cow this house is gorgeous. I can't get over that cozy bed and the copper accents in the bathroom!
Did you know you can make your own rug? I'm kind of blown away by this project, and I may have to give it a try in the new house! Wouldn't it be fun in a (future, not yet!) nursery?!
I am absolutely going to be following this tutorial to create some DIY art sometime soon. This is so beautiful, and I'd never know it wasn't professionally done! I wonder if you can do it on a canvas?
This little boot mat is absolutely adorable and so perfect for fall! It would be great in an area that might get some snow!
This post from last fall popped up in my Pinterest feed last week and it made me swoon all over again. Talk about fall decor goals!
I can barely believe the transformation on this mirror – I would never believe all of this was done with just paint. Maybe next time I'm at Goodwill I won't overlook that ugly old frame!
I love everything about this bathroom makeover! It is so gorgeous, and there are so many pretty details!
Are you following along with this beach house renovation? I'm obsessed with that blue tile. Like, I cannot get over it!
It's late in the season for a potting bench (and we're getting ready to move) but next spring I have to build one of these. How great – and functional – does that look?!
What blog posts have you been reading lately?