Happy weekend! Are you ready to spend your Saturday morning browsing some of the best inspiration on the internet?
Yup, me too.
One of the things I hear over and over from my newsletter subscribers is that they love when I share fun links from around the web. I'm a big blog reader, I'm always looking for interesting articles and things to share, and I just love passing along some of the fun things I find. So, I figure if these links are popular in my emails, you'll probably love having some over here too! I'm going to stay away from any of the links I've already shared in emails (so those of you who subscribe can get some new links), so if you want to see those links each week be sure to sign up for my newsletter!
I found some really great inspiration on my favorite blogs this month, so get ready to have your mind blown. And, as always, I love hearing from you guys so if you have some fun links to share be sure to leave a comment or shoot me an email!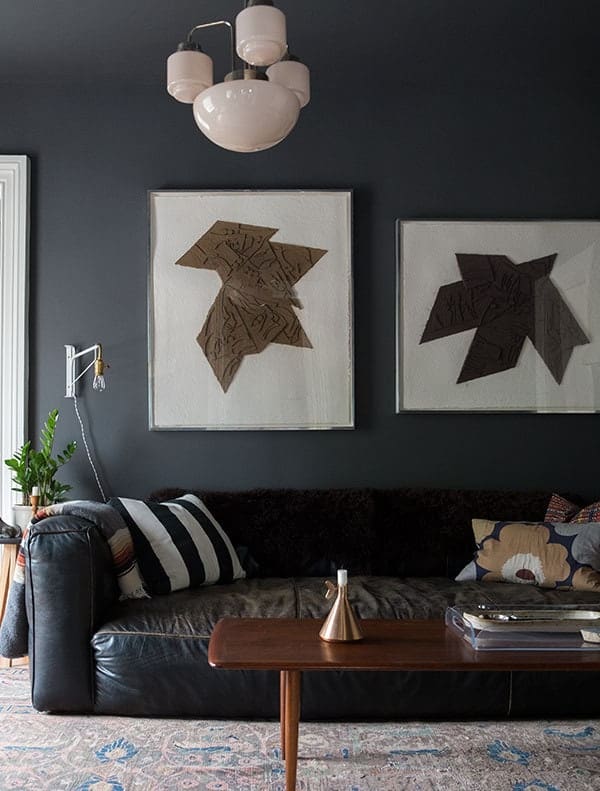 via Manhattan Nest (please pin from original source!)
I'm obsessed with this castle-style fort. Can't wait to show you Jackson's new fort next week!
Jackson is really into the Berenstain Bears books right now, so this post was hilarious and so timely for me.
The fireplace wall in this house is absolutely stunning. It makes me really excited to get started on our accent wall in the living room (I finally landed on what I want, now I just need to do it)!
Daniel's is one of my very favorite blogs to follow, and I'm loving that his home is starting to come together and we're getting some room reveals! His den looks so cozy!
Do you have misophonia? I do, and it makes me feel at least a little better to know that the rage I feel when I hear someone chewing their nails is a totally legitimate thing.
Every time I see this amazing porch I get all dreamy about what it would be like to have something like this in my home. So gorgeous! 
I'm so intrigued by this design tool. I think it would be great to try on a room that you're really struggling with!
I can't get enough of this series on hospitality – I shared the first post last week, but the second one is just as good!
I want to give this a shot on our interior doors this summer – I think this is a project I could probably tackle by myself!
This home is so beautiful and so hygge. The plants! The natural finishes! THOSE STAIRS, Y'ALL.
I hope you have a lovely weekend! Do you have any fun plans?