Last week I shared that I'm working on reading more in 2016, and I talked about the specific novels I plan to read this year.
I just finished reading 11/22/63 and holy cow you all need to read it.
So. Good.
In that post, though, I also talked a bit about the non-fiction books I'd like to read this year. Over the last year or so I have learned that I am highly motivated by reading self-improvement books, and that they really make a big difference in my life. Last year I read Hands Free Mama and The 7-Minute Marriage Solution and both books were hugely helpful to me in my day-to-day life. So this year, I want to spend more time reading these types of books as well. Maybe I'm getting a little ambitious, but I'd like to read one fiction and one non-fiction book each month. So, here's what I've got planned for my non-fiction reading in 2016!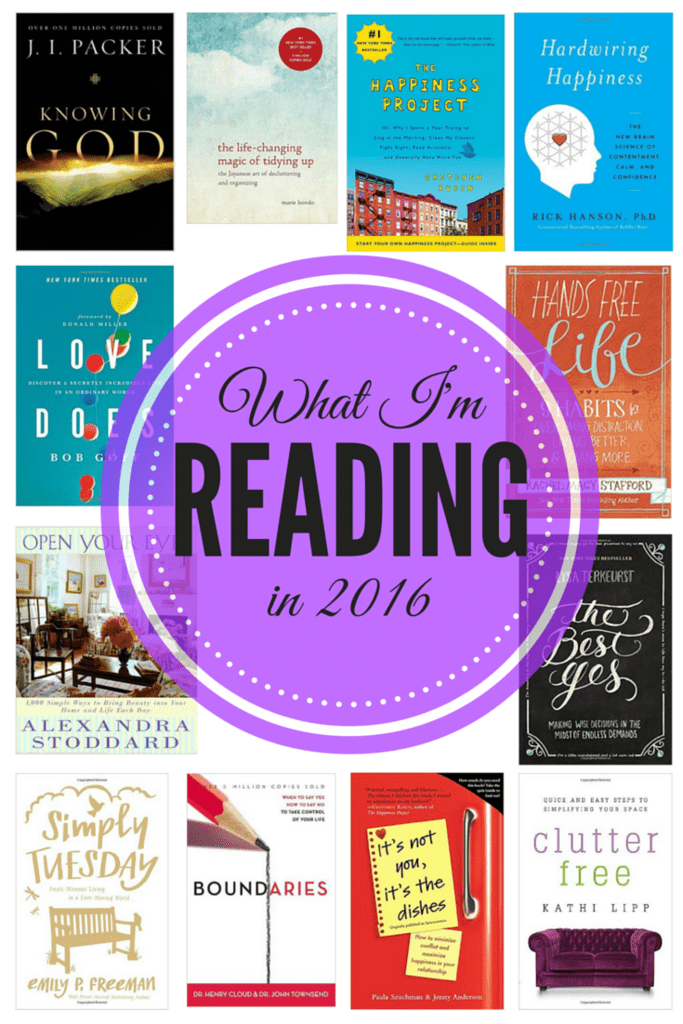 I'm starting with Simply Tuesday this month because I got it for 99 cents on sale the first week of the year! I've been wanting to read it for a while so I'm excited to get started on that one. I've been on the waiting list for The Life-Changing Magic of Tidying up at the library for months now, and I'm almost to the front of the list so I'm hoping I'll get that one soon!
Do you like to read self-improvement books? What are some books that have been life-changing for you?