Before I had Jackson, I was a voracious reader. I've always loved to read. A few years ago, I read a book a week without even trying all that hard. Since having Jackson? I can count on one hand the number of books I've managed to make it through. There's just something about shifting priorities and disappearing time that makes it much harder to get through a book. But, one of my 2016 resolutions is to have more reading in my life, so I'm making it my personal goal to get through at least 1 book every month this year.
That shouldn't be too hard, right?
The only problem is, I always struggle to choose books to read. There are so many books out there that I don't even know where to begin. And what's more, I'm cheap and don't like to spend money on books, so I always try to find books at the library or through other free avenues, so even if I hear about a book that I'm interested in, it's often not available unless I want to buy it. So, when I was deciding what books to add to my reading list this year, I went to my library's website and browsed the e-book section for books rated 4 or 5 stars. Then, I did exactly what you're not supposed to do and judged the books by their covers to choose the ones that appealed most to me.
I'm a rebel.
Some of the books on the list are actually books I've wanted to read for years, others are ones I've never heard of. But, to me, that's half the fun of reading new books – sometimes it's best to just pick a random one and try it out, because you never know which ones you'll love the most!  So, here are the novels I'm planning to read in 2016: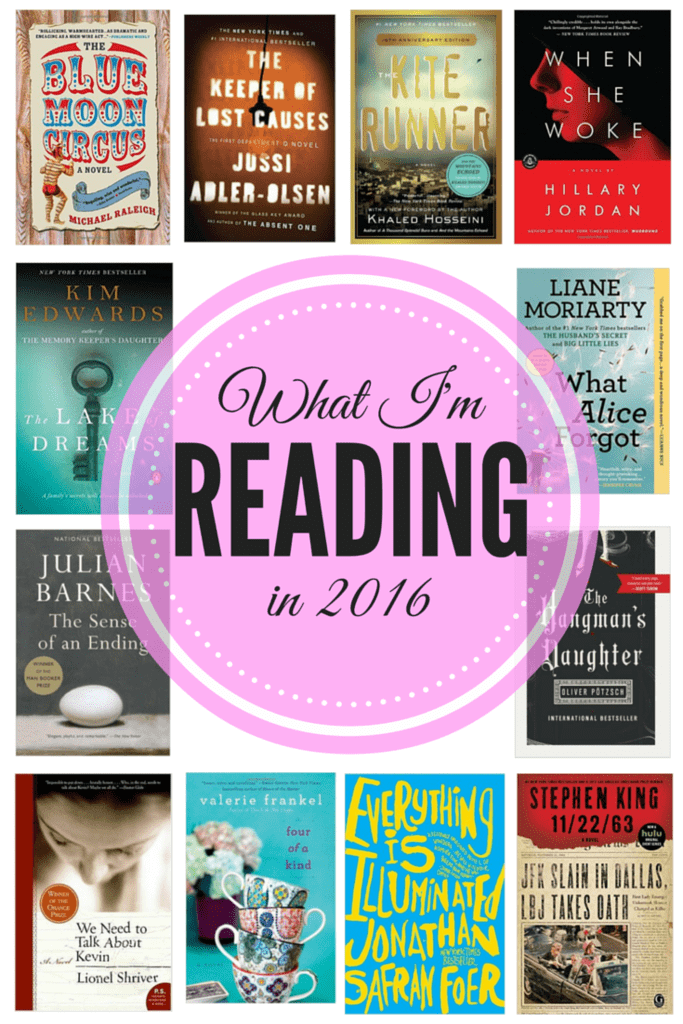 I'm playing around with the idea of also adding in 12 non-fiction books, averaging out to two books per month. I'm working on that list now! I'm excited to get started and get back into reading…and interested to see if any of these are any good! I've already dove into my first book, so here's to more reading in 2016!
What's on your reading list lately? How do you find books to read?