Welcome back to "Window Shopping," the post where I all pretend like the perusing I do online of my favorite stores actually has a purpose. Today's theme? "Me time"! 
I don't get much time alone as a mom.
I mean, let's be honest – 90% of the time I don't even get to go to the bathroom alone.
So, when I do get some time to curl up on the couch all by myself and relax, it's important that I enjoy it to the fullest. Cozy pajamas, the perfect blanket…you know the drill.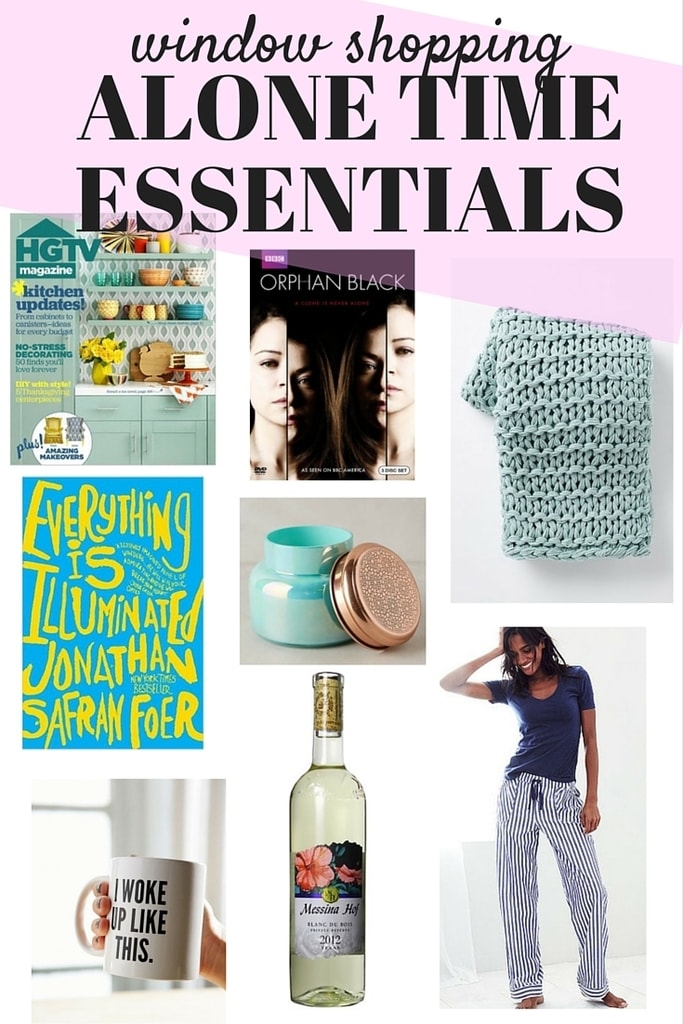 What's on your list for the perfect evening alone?