Welcome back to "Window Shopping," the post where I all pretend like the perusing I do online of my favorite stores actually has a purpose. Today's theme? "Easter Baskets"! 
I always want to be one of those parents who goes wild for holidays like Easter. Wouldn't it be fun to create some giant, elaborate basket filled with all sorts of goodies?
Of course, I'm much too practical for something like that – I feel so silly spending money on bunny toys and little Easter-themed books that I know will only be pulled out once a year (or, more realistically, will get lost in the depths of the backseat of my car). So, I keep Jackson's Easter baskets very simple, affordable, and not too terribly exciting.
But…that doesn't stop me from pretending like I could go crazy if I wanted to! Here's what I'd put in my dream Easter basket for Jackson.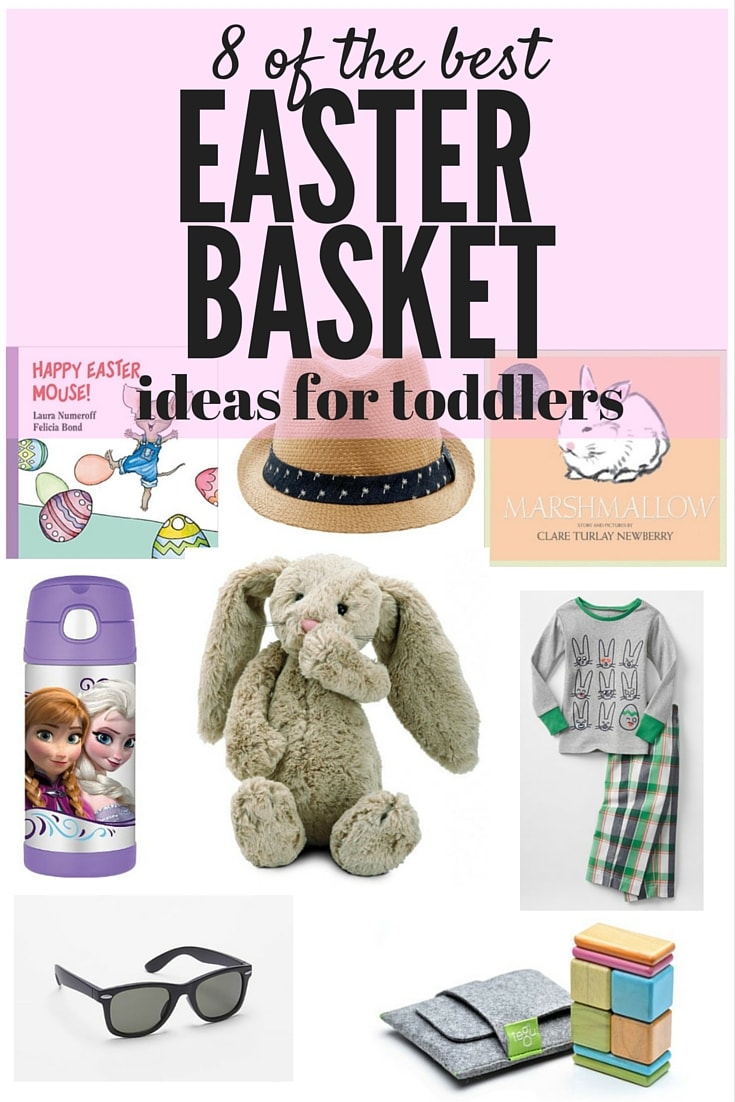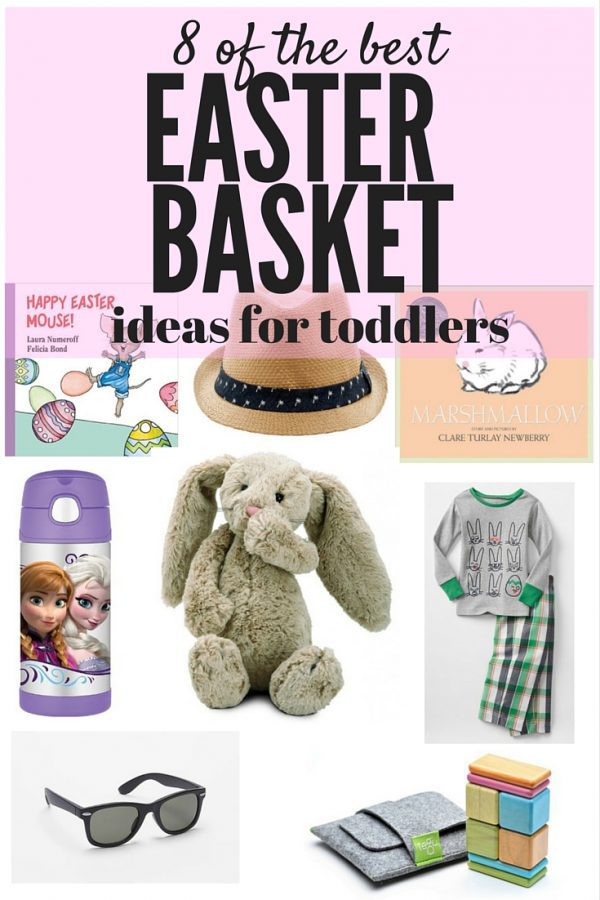 1. Happy Easter, Mouse! board book
2. Straw Fedora (via Target)
3. Marshmallow board book
4. Frozen Thermos Funtainer  (because Elsa & Ana are practically members of our family at this point)
5. Jellycat Bashful Bunny
6. Gap Bunny Pajamas
7. Gap Retro Sunglasses
8. Tegu Magnetic blocks
What's in your little one's Easter basket  this year?