Is your home ready for winter? Use this simple checklist to help you take care of some maintenance around the house this winter season.
As much as I adore being a homeowner and doing things to make our home feel cozy and look beautiful, one area I've never been great at is the little home maintenance tasks. You know, the important but oh-so-boring stuff like changing the air filters, cleaning the gutters, and making sure the windows and doors all open smoothly.
I recognize that I should be doing these things…but I'd rather just paint another wall or redecorate a room, you know?
I've been making an effort lately to put more focus on taking care of these pesky little tasks, so I thought today I'd put together a little winter home maintenance checklist to help you (well, okay, both of us) cross all of the important stuff of our list so we can focus on the things that matter this winter. Like snuggling up under blankets, lighting a fire, and watching way too many movies.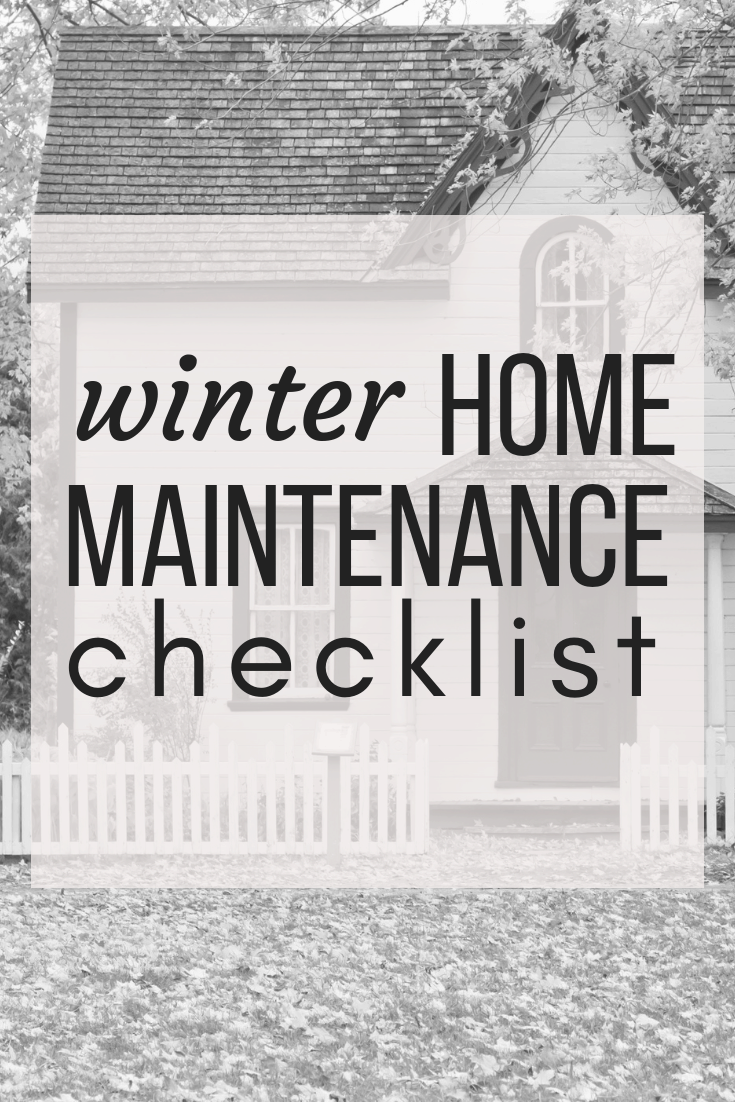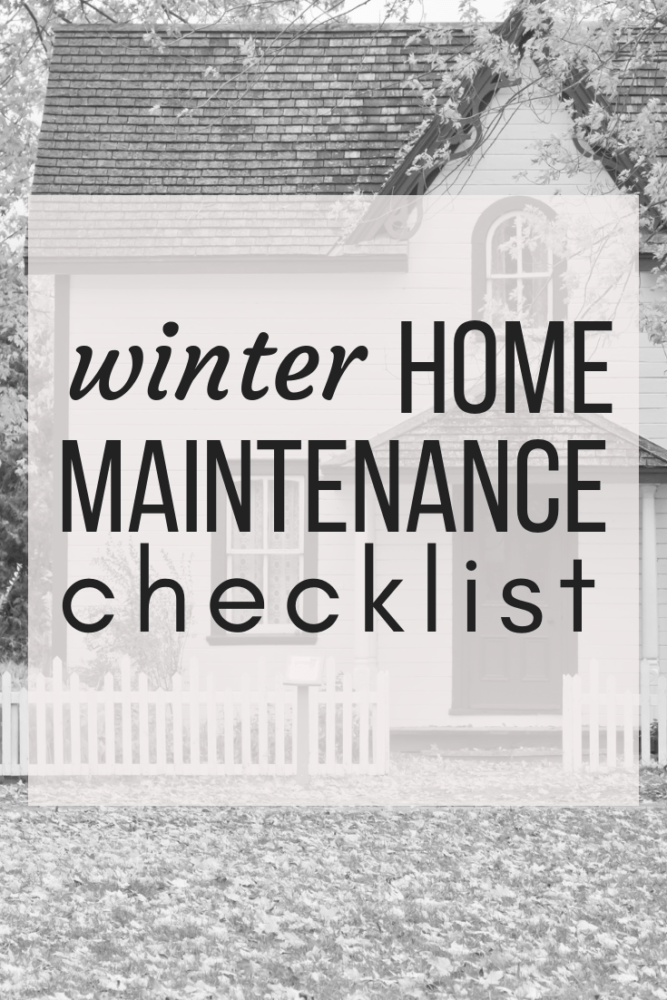 This post is sponsored by 3-IN-ONE®
Winter Home Maintenance Checklist
Apply lubricant to all of your door and window locks. We'll start with the one I needed to do the most – get those locks working smoothly! We recently replaced the lock on our front door so it's still working fine (but I still use 3-IN-ONE® Lock Dry Lube on it regularly to make sure it continues to work great!), but all of the windows in our house were in desperate need of some lubricant. We used 3-IN-ONE Lock Dry Lube and applied it to all of the window locks in our house – and while we were at it, we went ahead and applied it to the back door lock as well to keep it in good working order! 3-IN-ONE Lock Dry Lube is really easy to use – you simply choose if you want to use the attachable straw or stick to a wider spray pattern (since I was working in such a small space, I used the straw), then you spray 3-IN-ONE Lock Dry Lube directly on the sticky lock. It works on metal, wood, and most plastics, and it dries in just a couple of minutes. As soon as it was dry, there was a noticeable difference in how easy our windows were to lock – thank goodness! You can also use 3-IN-ONE Lock Dry Lube on padlocks, car doors, or any other lock that's giving you trouble. Now is the perfect time to go around your home and take care of any sticky locks you have so they aren't driving you crazy all winter long!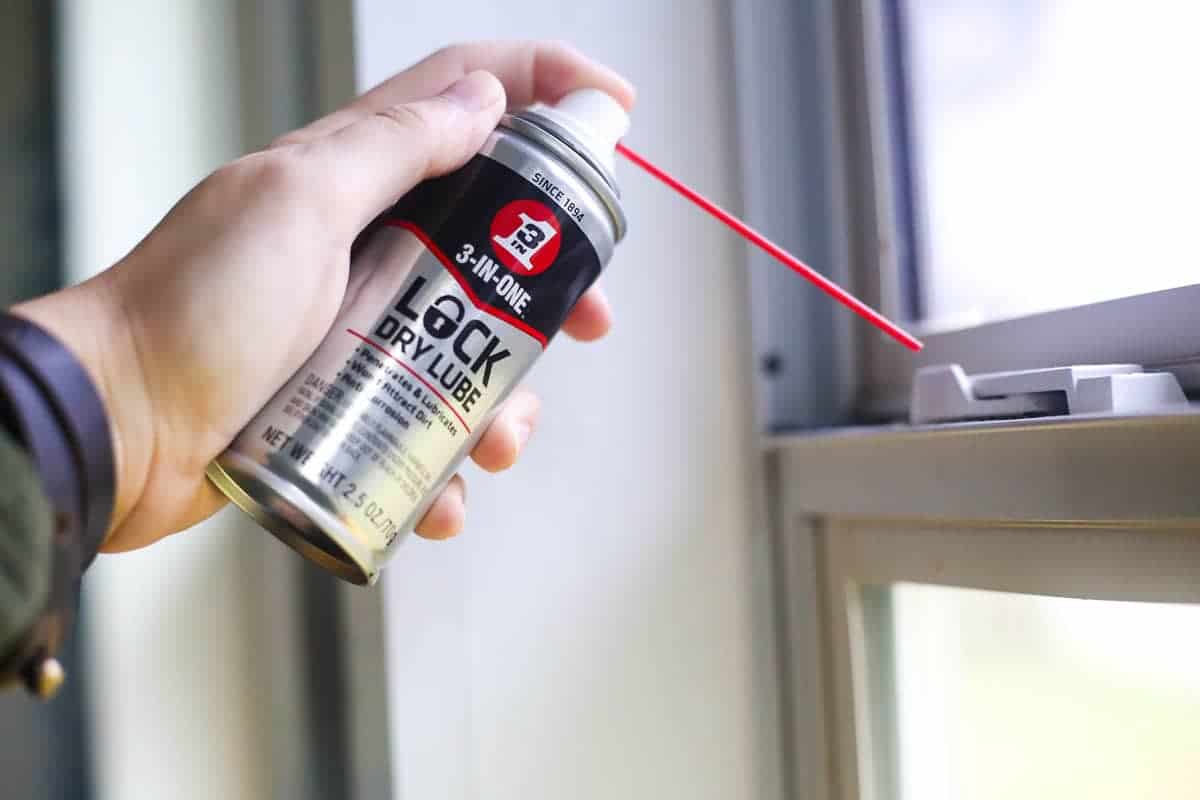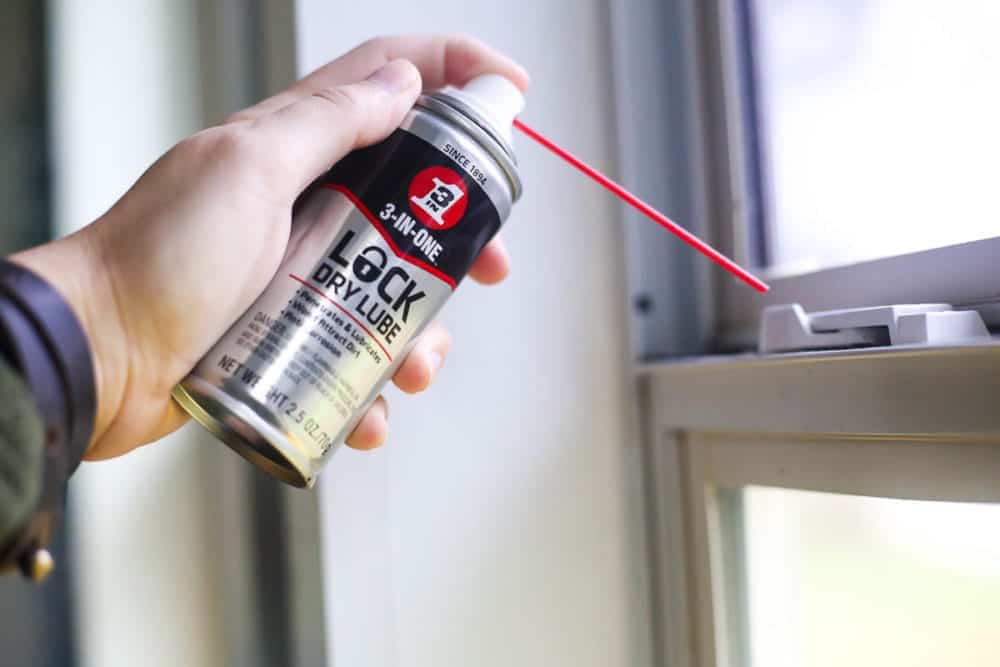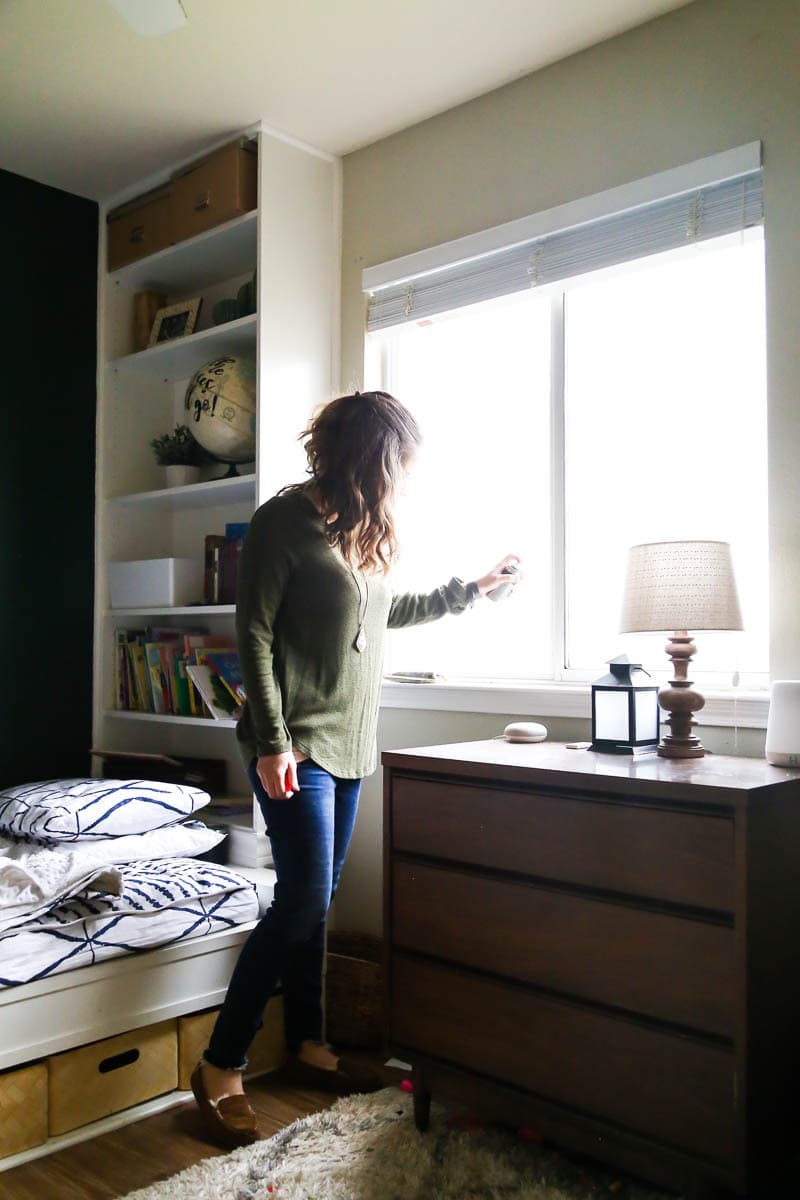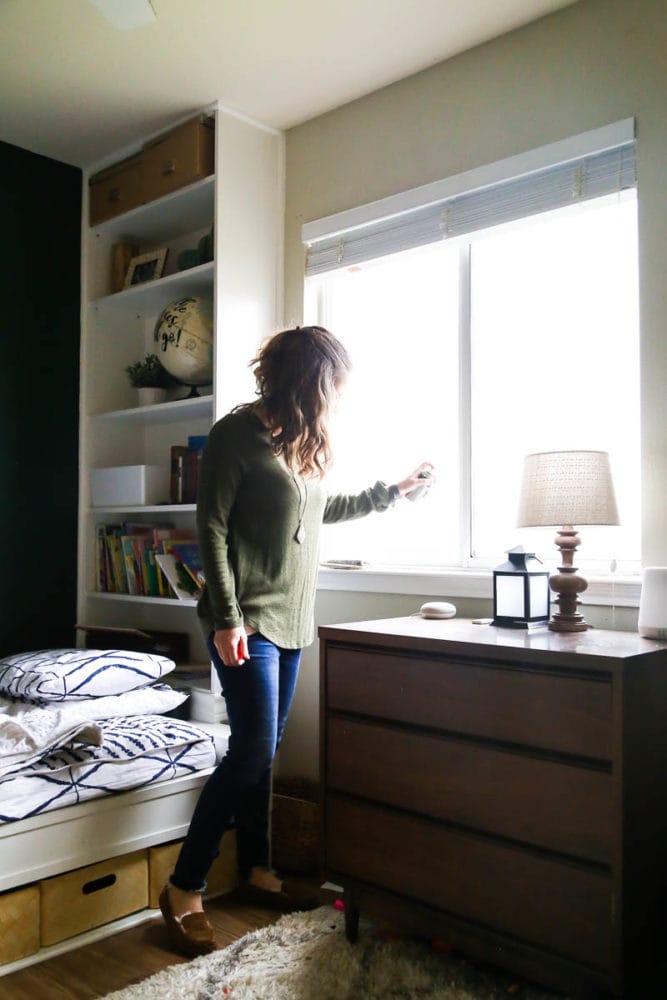 Refresh caulk in kitchen, bathrooms, and around windows. Next up, it's a great time to do a quick walkthrough around your home and address any areas where caulk needs to be touched up or reapplied. Check all of your windows to see if there are any spots where you can feel a draft from outside, or any visible cracks in the caulk. You should also check the kitchen and bathrooms for areas where caulk may need to be touched up. You likely won't need to reapply caulk every year, but it's safe to bet that if you do this once a year, you'll find at least one or two spots that need some touch ups! We've been actively working on this in our bathroom as we've been giving it a makeover, and beyond the benefit of actually sealing cracks and preventing moisture problems, caulk really does make everything look a bit nicer!
Clean your refrigerator coils. I won't lie, I don't think I've ever done this. But my research on winter home maintenance has taught me that just because I haven't done it yet doesn't mean I should be doing it! I'm using this tutorial to help me get my refrigerator coils clean, and I'm committing to tackling this twice a year moving forward – everything I've read says that you can get away with just once a year if you don't have pets that shed, but my house is covered in dog hair so I think it's safe to say I'll need to do it twice.
Clean your gutters. Now is the perfect time of year to be sure your gutters are all clean and free of leaves or debris. The leaves have been falling off all of the trees in your yard for the last few months, and it's likely that your gutters are full of them! They can't do their job if they are clogged with leaves, so it's important to take some time to climb up on a ladder and clean them out. Not only will it help water flow more freely when it rains, it'll also prevent possible roof damage from water gathering in the gutters. This is one of those tasks that isn't fun at all, but it's vital for the health of your home!
Clean your dryer exhaust vent. Did you know that just removing the lint from the dryer trap isn't actually enough to keep your home safe from a potential dryer fire? The lint trap is great for catching most of the lint that comes off of your clothes, but there are always small particles that go through and into the hose or duct that leads outside. If this isn't cleaned out, the lint can collect in it and block the air from flowing properly. Here's a full tutorial on how to clean your dryer vent – it's a pretty simple job, but it's hugely important that you take care of it on the regular! If you notice that your clothes are taking longer than normal to dry or the dryer feels hot to the touch, that could be a sign that your vent is clogged and needs attention ASAP.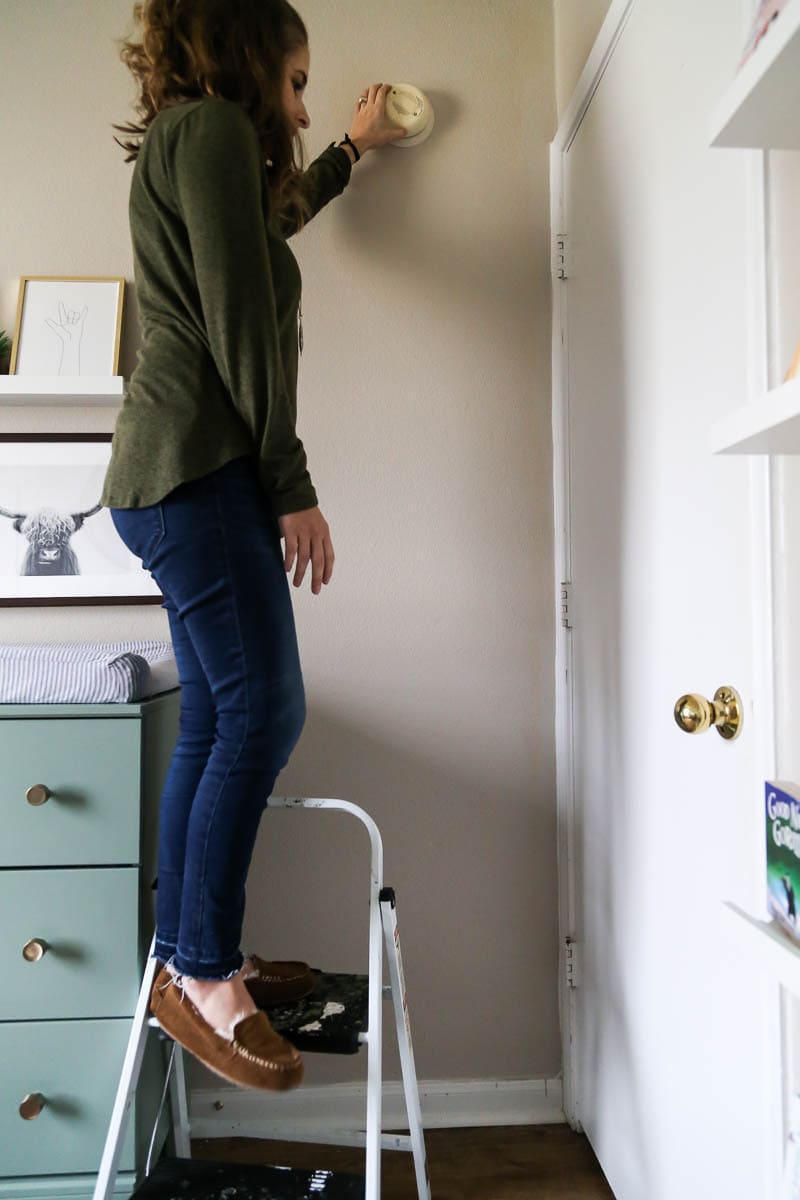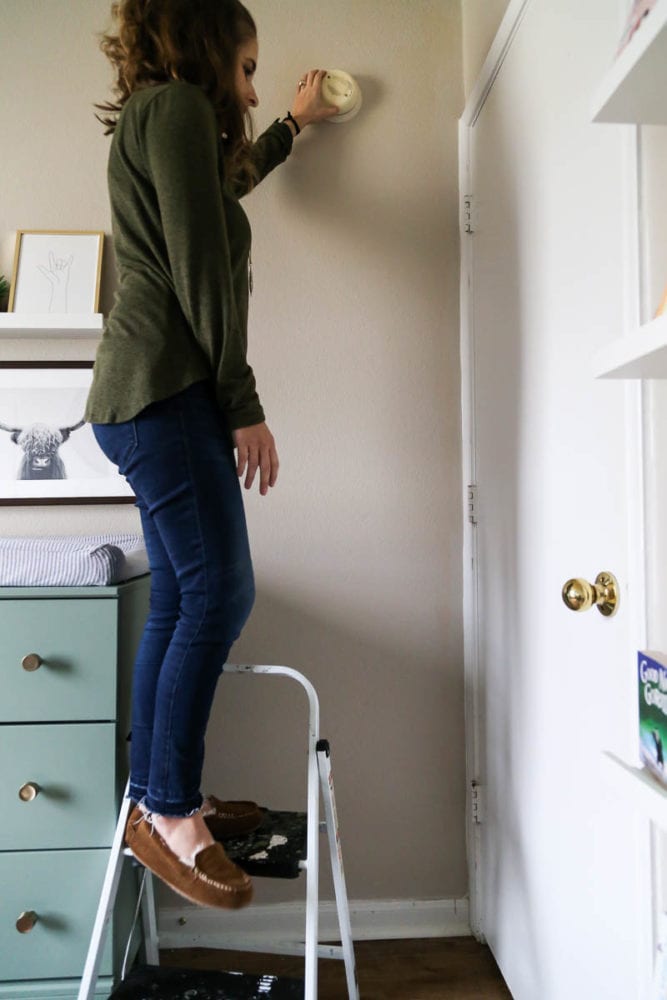 Check your smoke alarms. I don't need to tell you how important it is to make sure your smoke alarms are working properly. It's a task that's really easy to forget, but if you put it on your list while you're already taking care of some regular home maintenance, you're more likely to stay on top of it. Ideally, you should be checking your smoke alarms on a monthly basis and replacing the batteries twice a year, but as long as you're doing it at regular intervals, it's better than nothing! Don't ever just assume your smoke alarms are working fine – be sure to use the test button to check on them regularly, and replace any that are no longer working.
Have your fireplace (or furnace) serviced and cleaned. This is one that's high up on our priority list right now! If you use your fireplace on the regular, you need to have it cleaned and inspected annually. I find that the best time to do this is either right at the beginning of the season before you start using the fireplace, or right at the end of the season when you're likely done for the year. We've got a very short window of fireplace time here in Texas, so we'll likely wait until early March to have this taken care of, but if you use yours often and haven't ever had it cleaned, now is the time! Also, you should be doing regular furnace maintenance to make sure it's functioning properly as well – here's a great tutorial for how to knock it out yourself (because you know I like to save money whenever I can).
Do a walkthrough around the outside of your home. Finally, the last task on my to-do list for my winter home maintenance is to do a quick walkthrough all the way around the exterior of my home to do a spot check for issues. It's really easy for things to pop up without you realizing it – maybe there's a crack in the foundation, or a missing window screen, or even something as simple as a bush that's growing too close to your home. Spend a little time this winter giving your home a once over and checking for any glaring issues that need to be addressed – if you catch these things early, it'll save you a lot of headaches (and money) in the long run!
Of course, this list doesn't include a few other obvious basics (like winterizing your pipes if you live in an area where it might freeze or prepping your home for snow if that's something you get), but it's a handy little checklist of those annoying little tasks that some of us are likely forgetting. And, when your main priority is hibernating for the rest of winter, it only makes sense to take care of this stuff sooner rather than later so you can get back to your Netflix binging!
Side note: speaking of Netflix, we recently started watching West Wing and why have I never seen this show before?! It's genius and hilarious and touching and has become one of my most favorite shows of all time.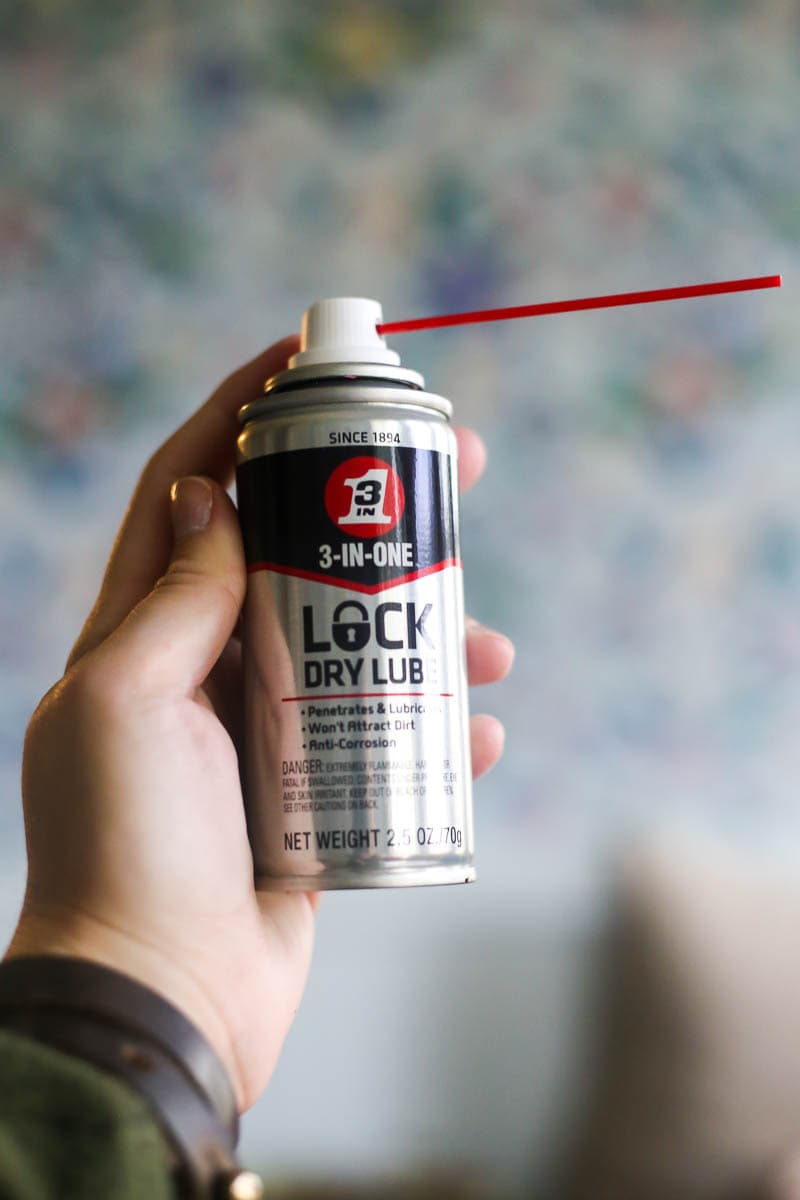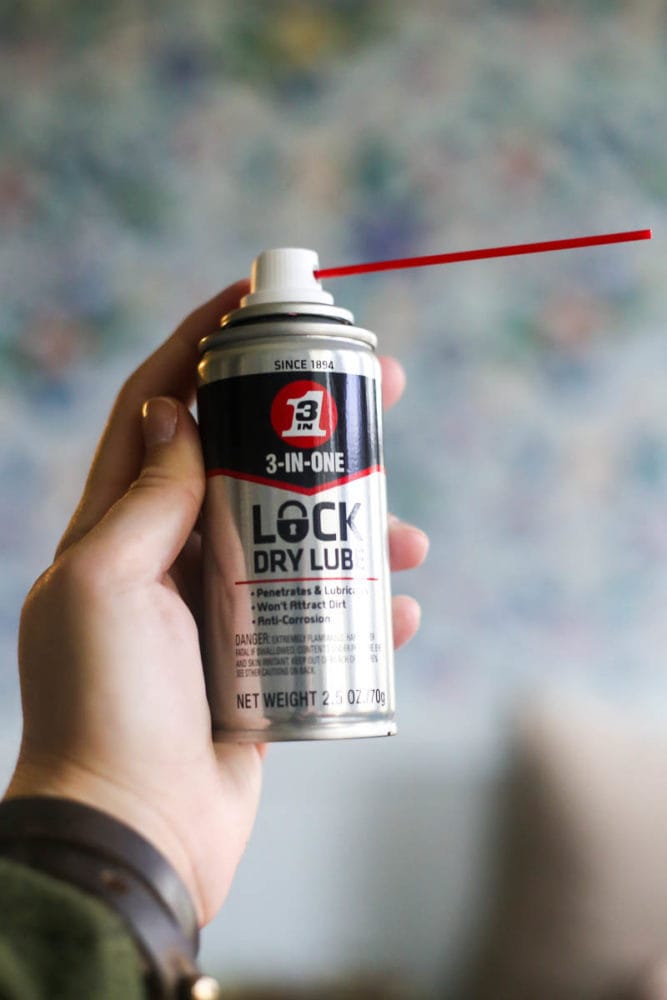 If you want more info on how you can get the locks around your home operating smoothly this winter season, just check out 3-IN-ONE Lock Dry Lube page for more info! I highly recommend it for those pesky locks that drive you nuts every time. Sometimes just fixing those little inconveniences really do make a huge difference in your day-to-day mental state, am I right?!
You can pick up a bottle of 3-IN-ONE Lock Dry Lube at your local Lowe's Home Improvement. Click here to find a location near you, and you can follow 3-IN-ONE on Facebook and Instagram for more DIY tips to help get your projects done.
Also, for more quick home maintenance tips, check out this post about how to maintain your garage doors and this post for my quick method to decluttering your entire home in just a month!