Looking for something in our home? Read on to shop our house!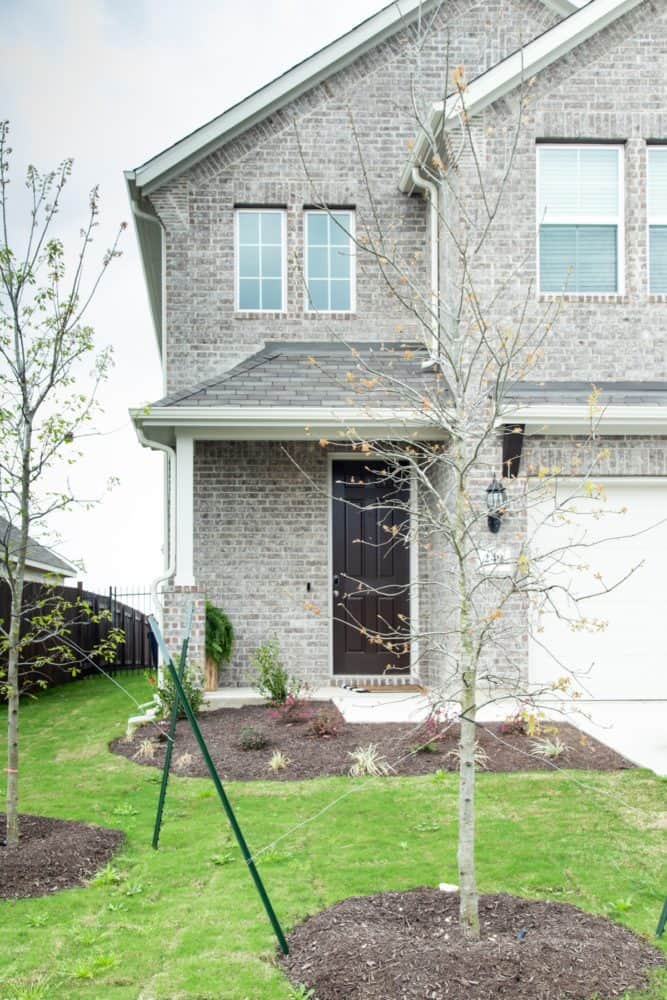 Want a deep-dive tour into everything in our Austin-area home? This page should answer aaaaall of your most frequently-asked questions about sources, paint colors, and more.
I've shared links for exact products whenever possible, but if something is no longer available I've shared a similar item.
Looking for sources from an older house? Here are the sources from our first home, and here are the sources from our second home.
If you want even more info, here are a few posts you might find helpful:
Our home is always in-flux and we are changing things on the daily! I'll do my best to keep this page updated, but please feel free to reach out if you notice things are looking outdated.
Shop Our Home: Sources, projects, & Paint colors
Click on any of the links to jump directly to that specific room, or just scroll until you see what you want!
The flooring throughout our home is this luxury vinyl plank. You can click here to read more about it (and our thoughts on it).
Here are all of the different rooms we currently have sources for (more coming as we work on them!)
Entryway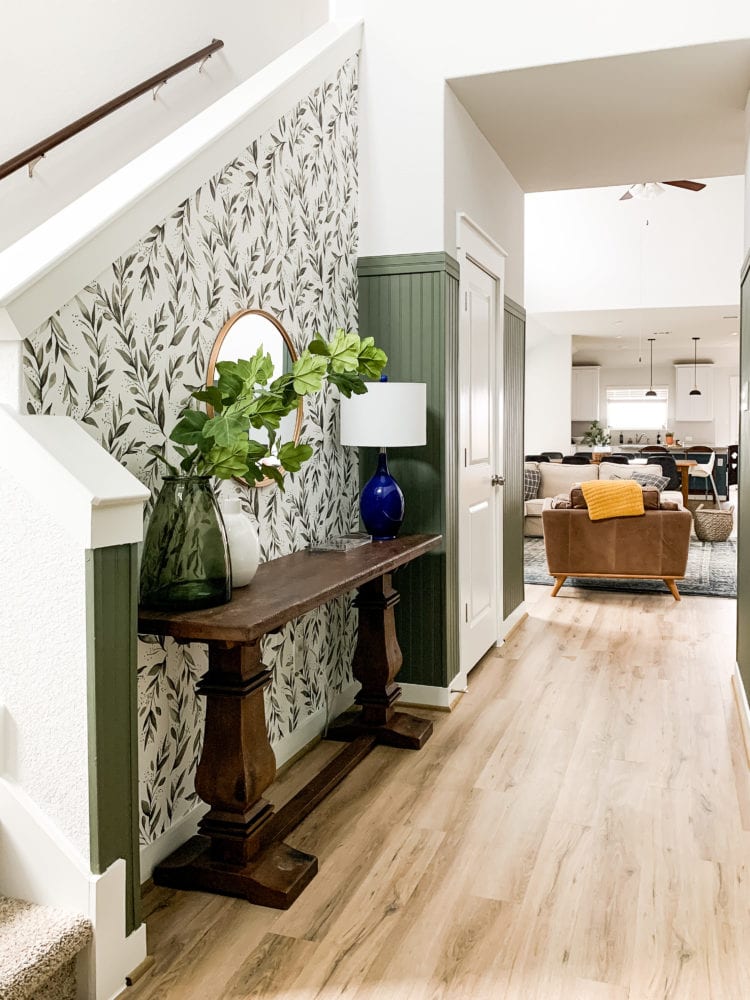 Projects & Posts
Wall Paint Color: First Star by Sherwin Williams
Beadboard Paint Color: Bonsai Trunk by BEHR
Sources

Living Room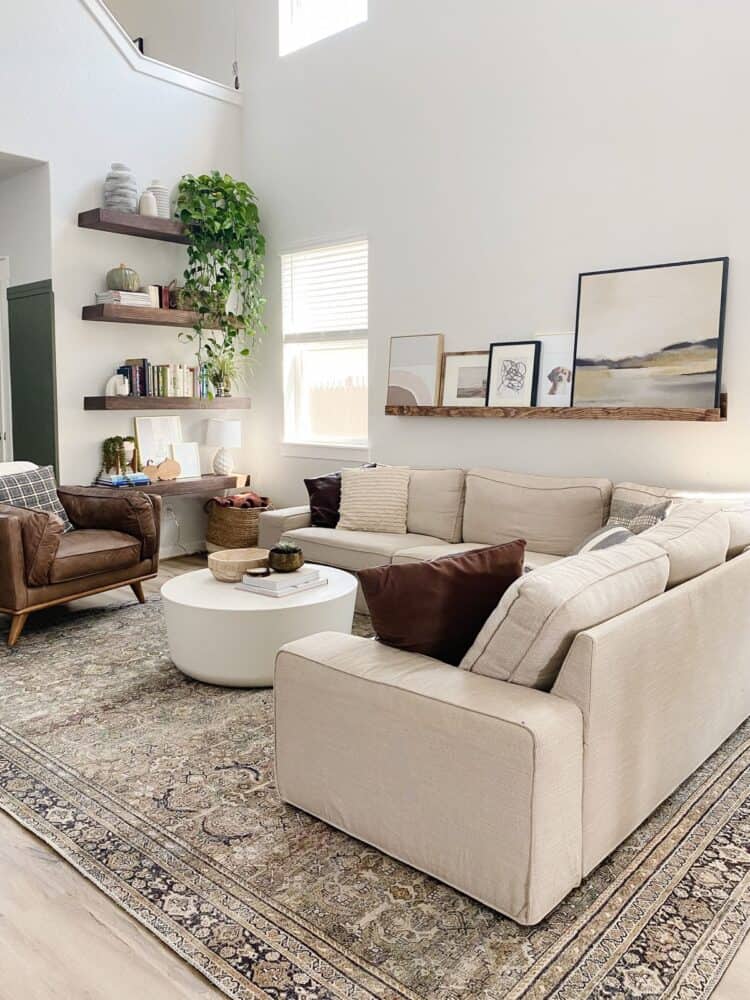 Projects & Posts
Paint color: First Star by Sherwin Williams
Sources

Dining room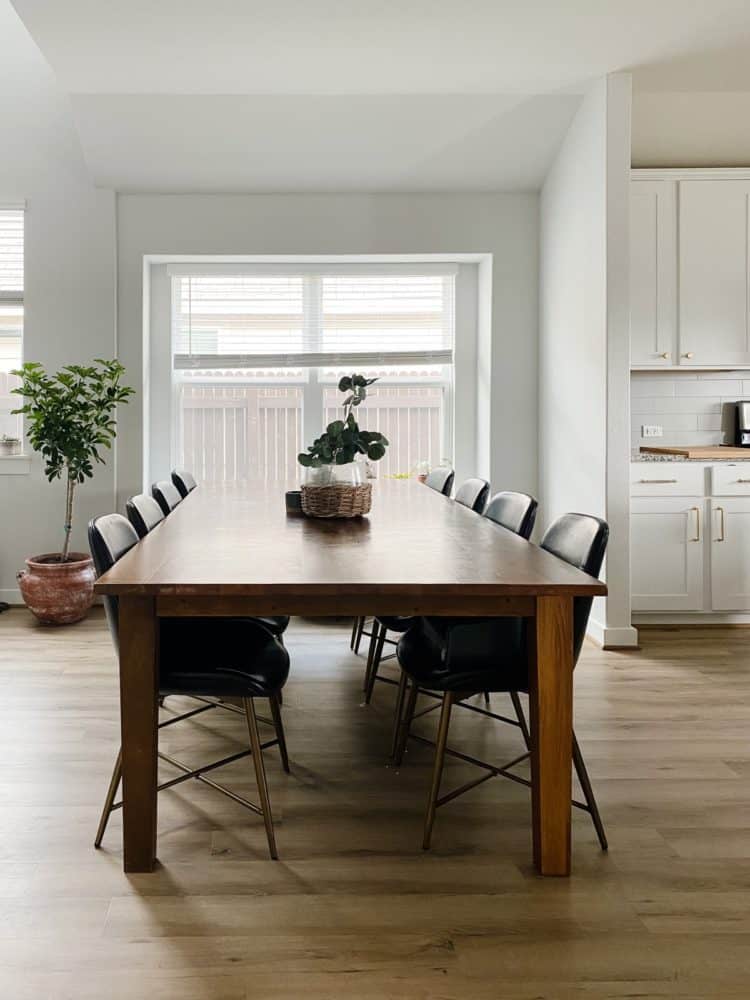 Sources

Kitchen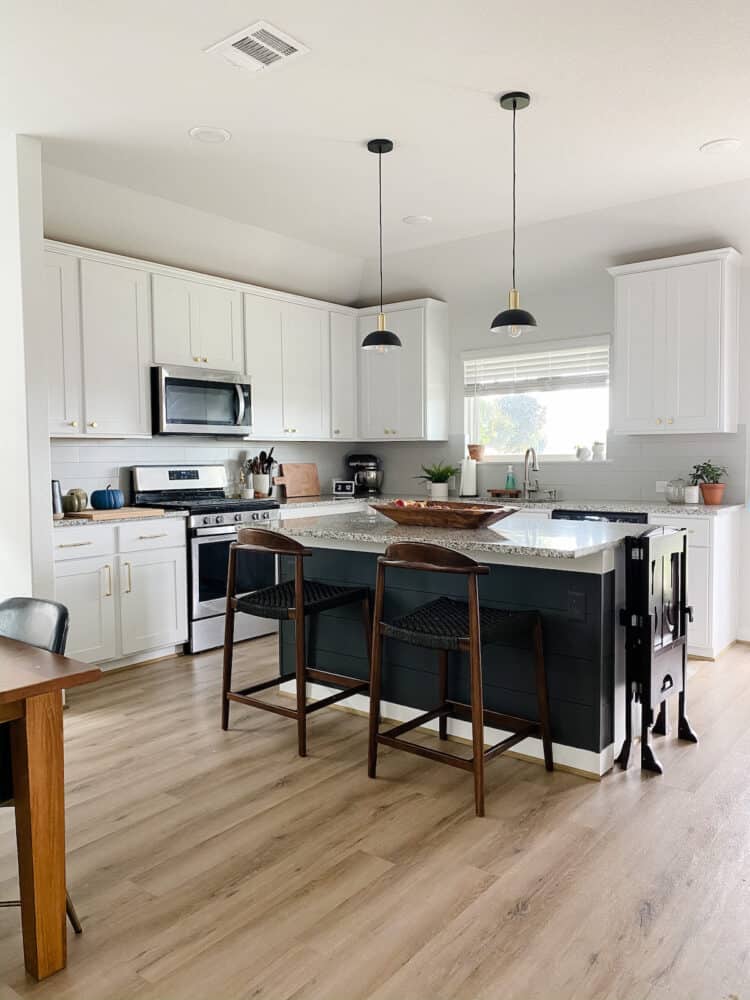 Projects & posts
Island color: Carbon Copy by Behr
Sources

Primary bedroom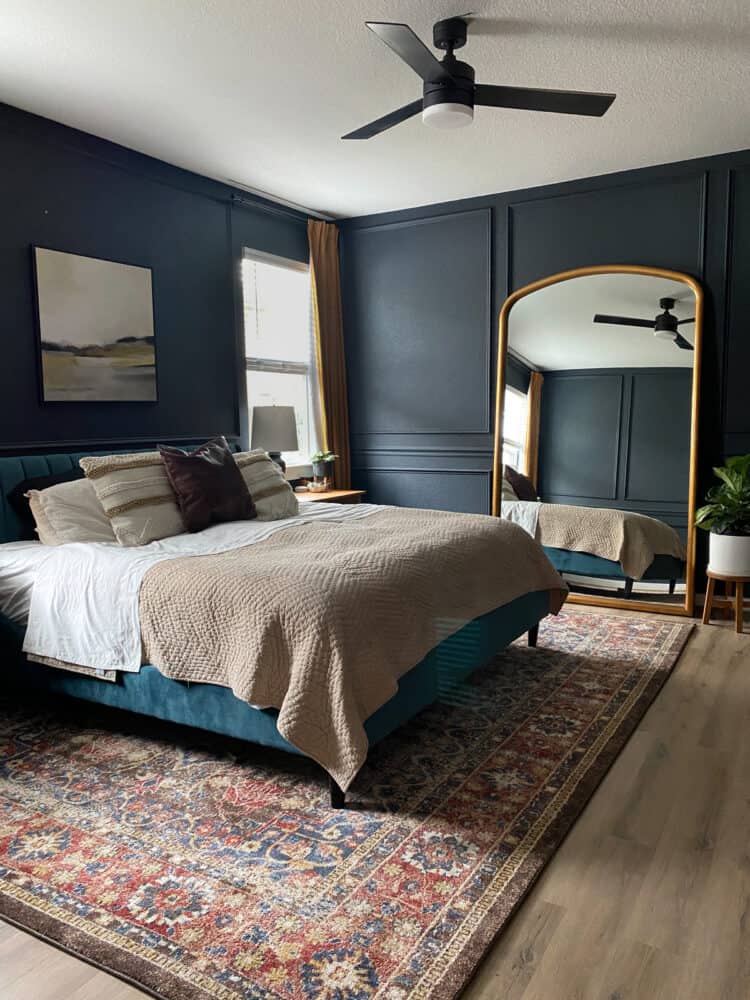 Projects & Posts
Paint color: Ink Black by Behr
Sources

Primary Bathroom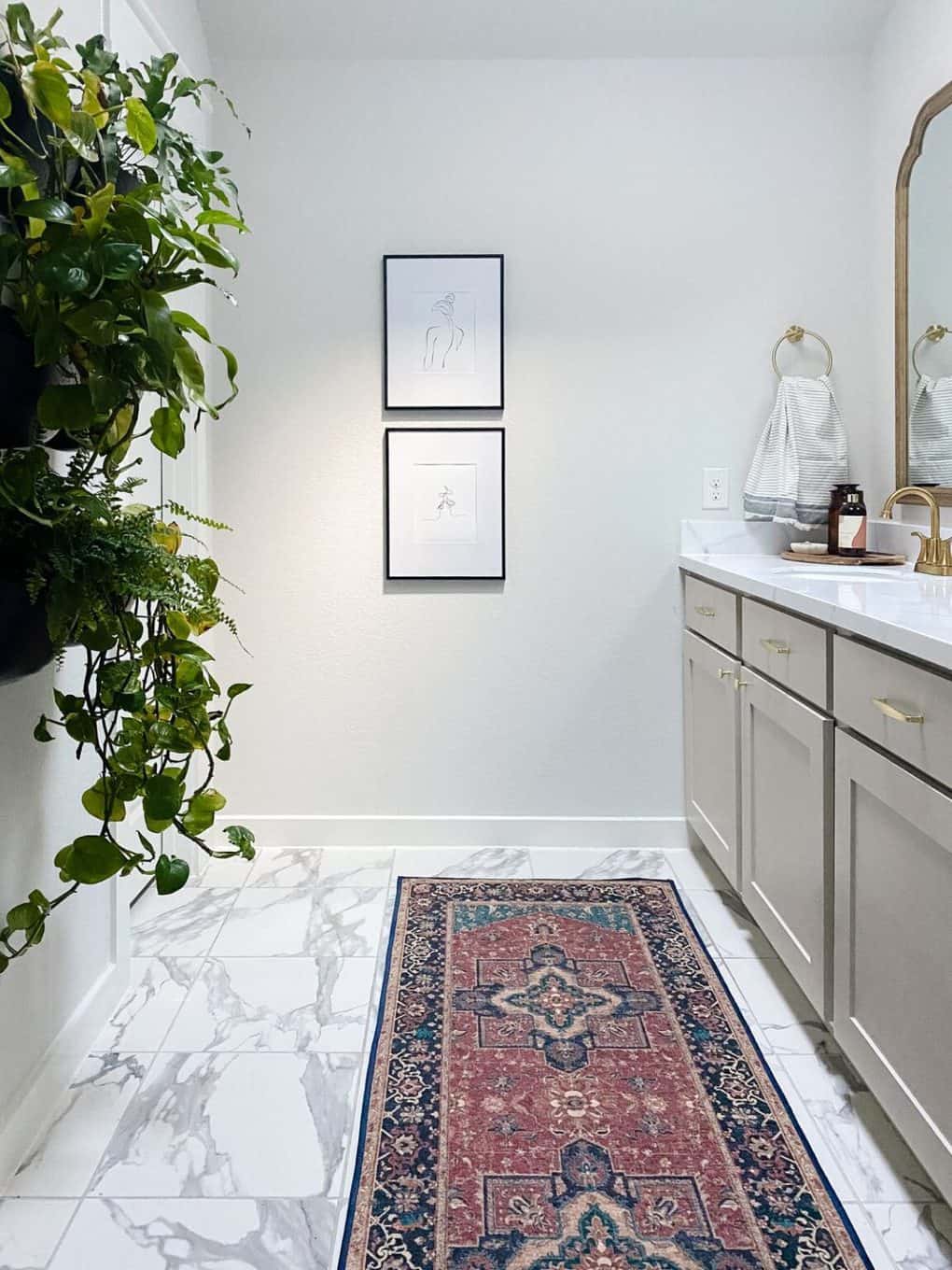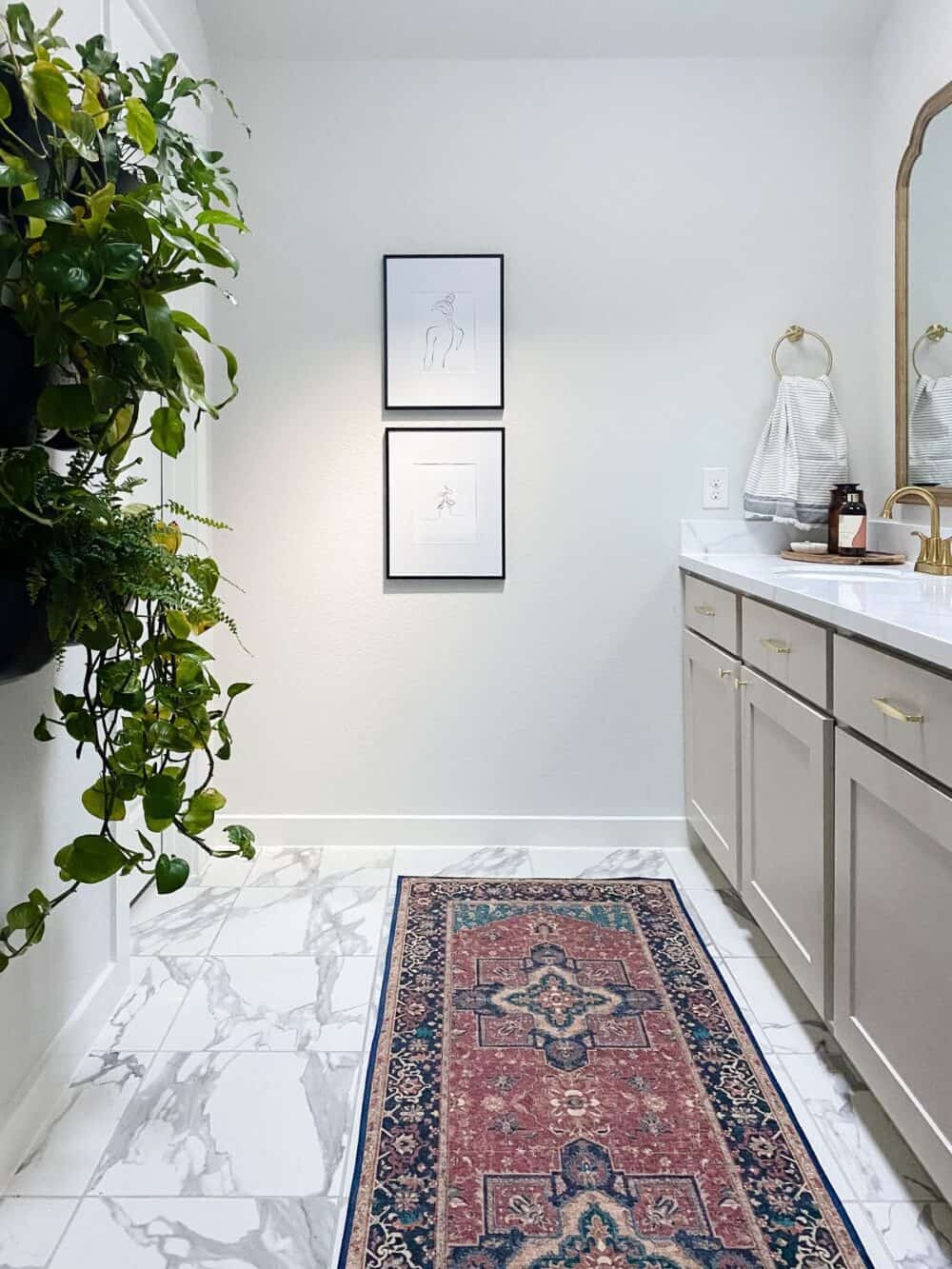 Projects and posts
Sources

Vanity Area
Water Closet
Other
GAME ROOM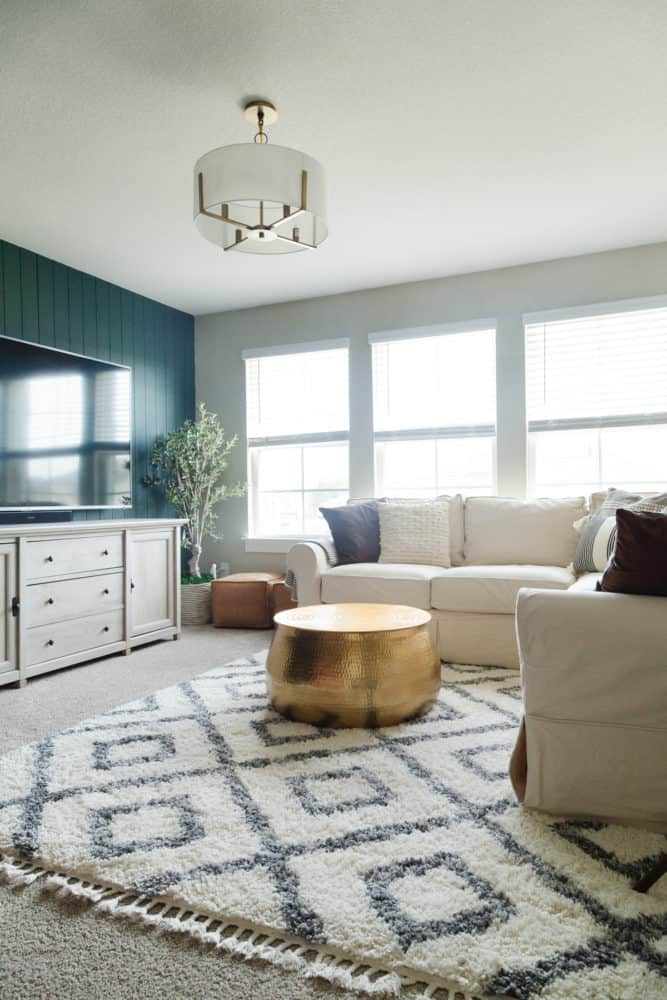 Projects & Posts
Paint Color (Walls): Coliseum Marble by BEHR
Paint Color (Shiplap): Black Bamboo by BEHR
Sources

Jackson's Room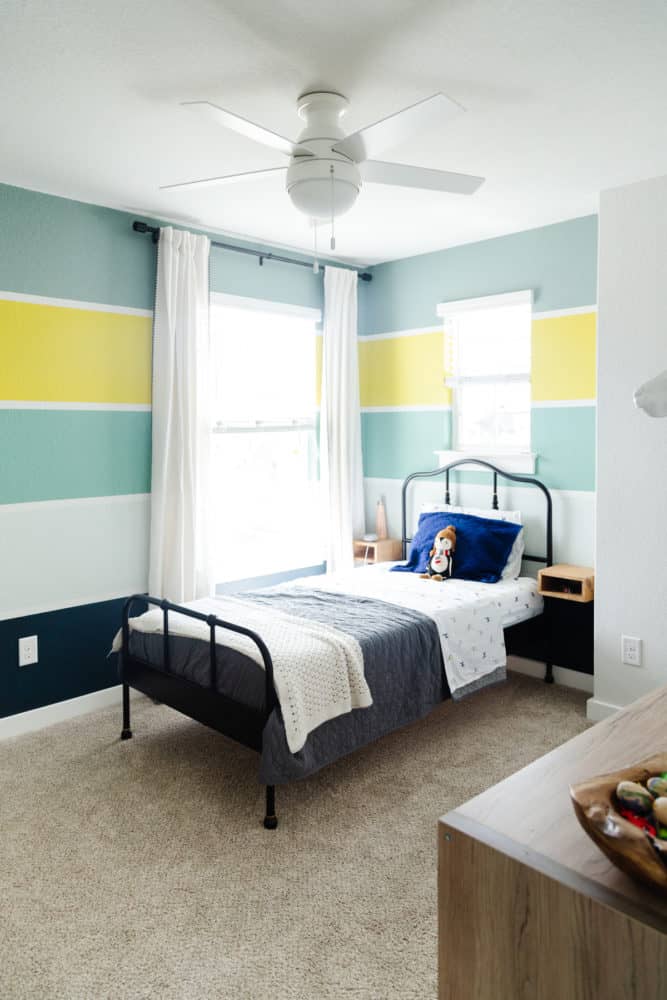 Projects & Post
Paint Colors:
Stripes (top to bottom): Jasper Stone, Eye Catching, Verdigreen, Sea Salt, Dark Night, all from Sherwin Williams
Other walls: First Star by Sherwin Williams
Sources

Grant's Room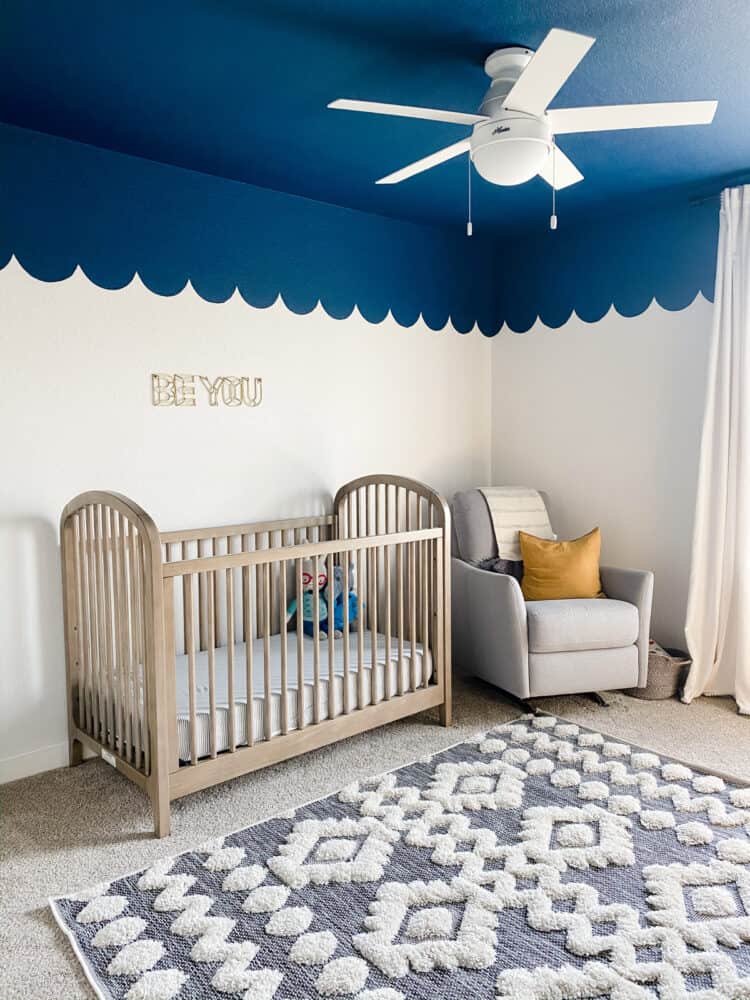 Projects & Posts
Paint Color: Smoky White by Behr & Nocturne Blue by Behr
Sources

Garage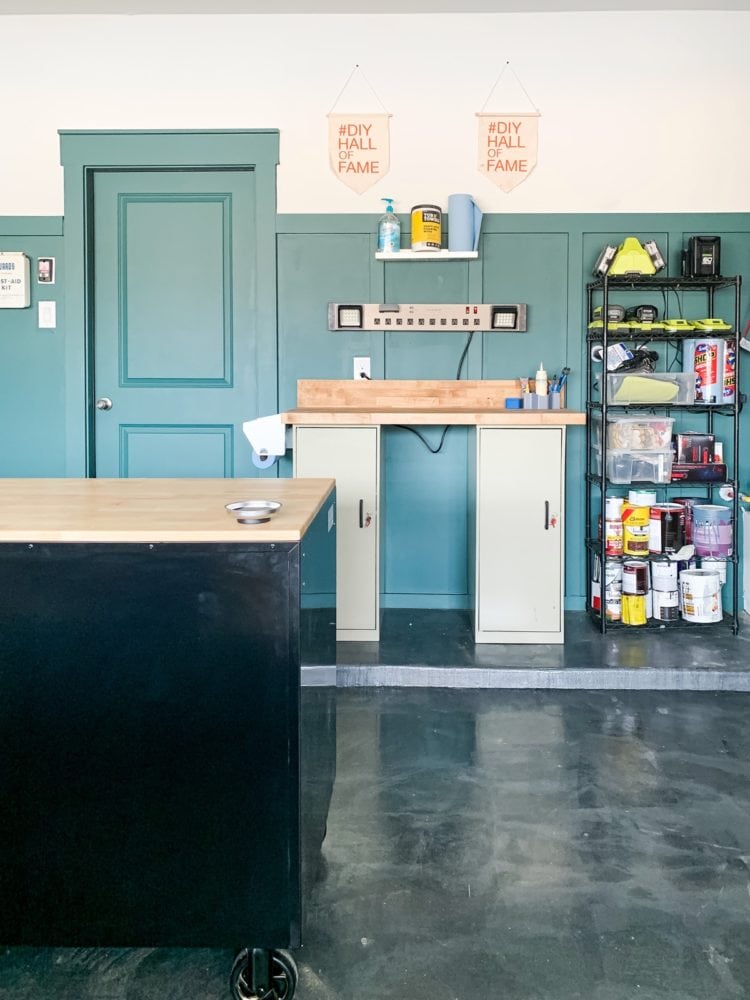 Projects & Posts
Paint Color: Meteorological by Behr
Sources