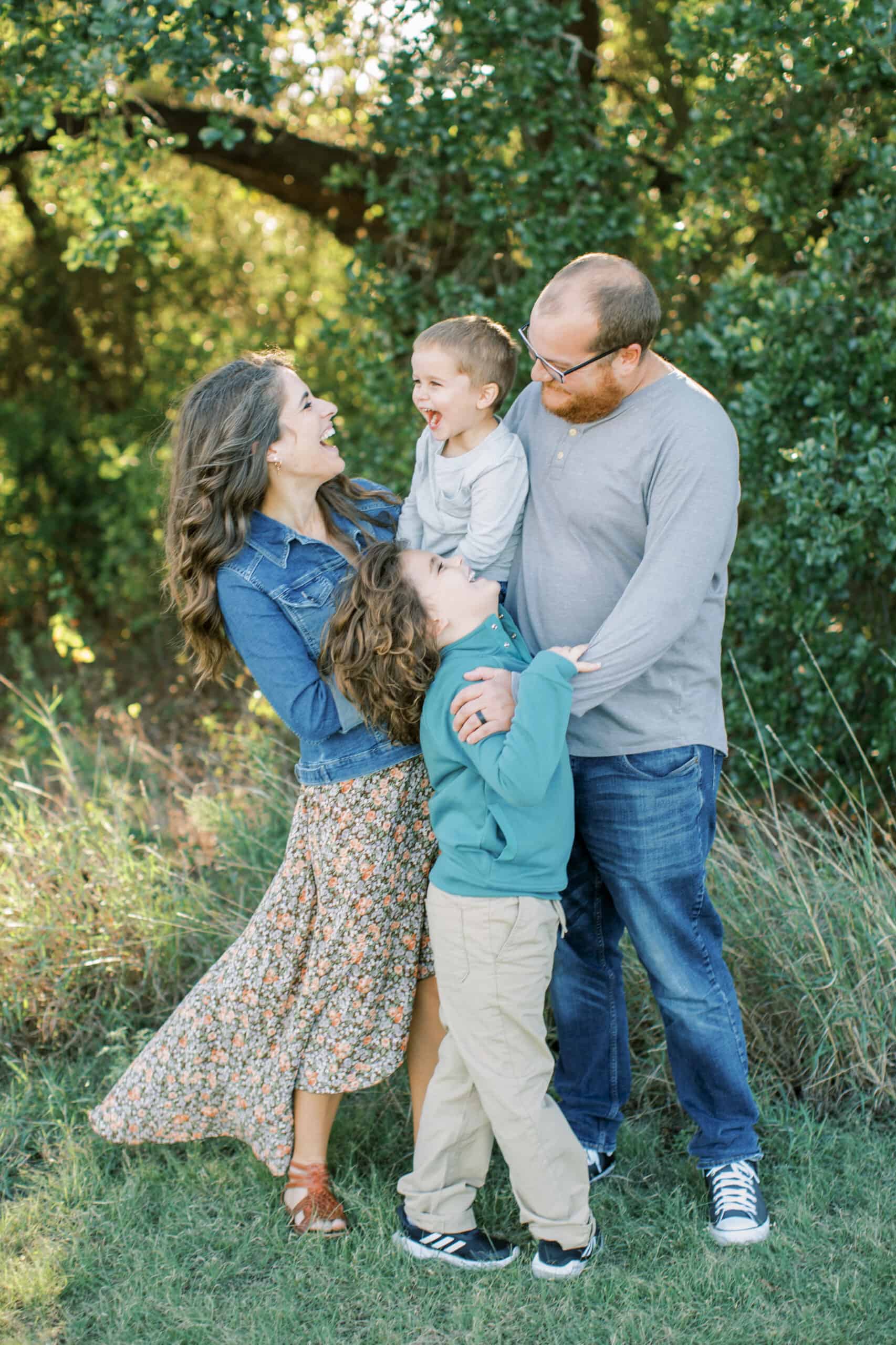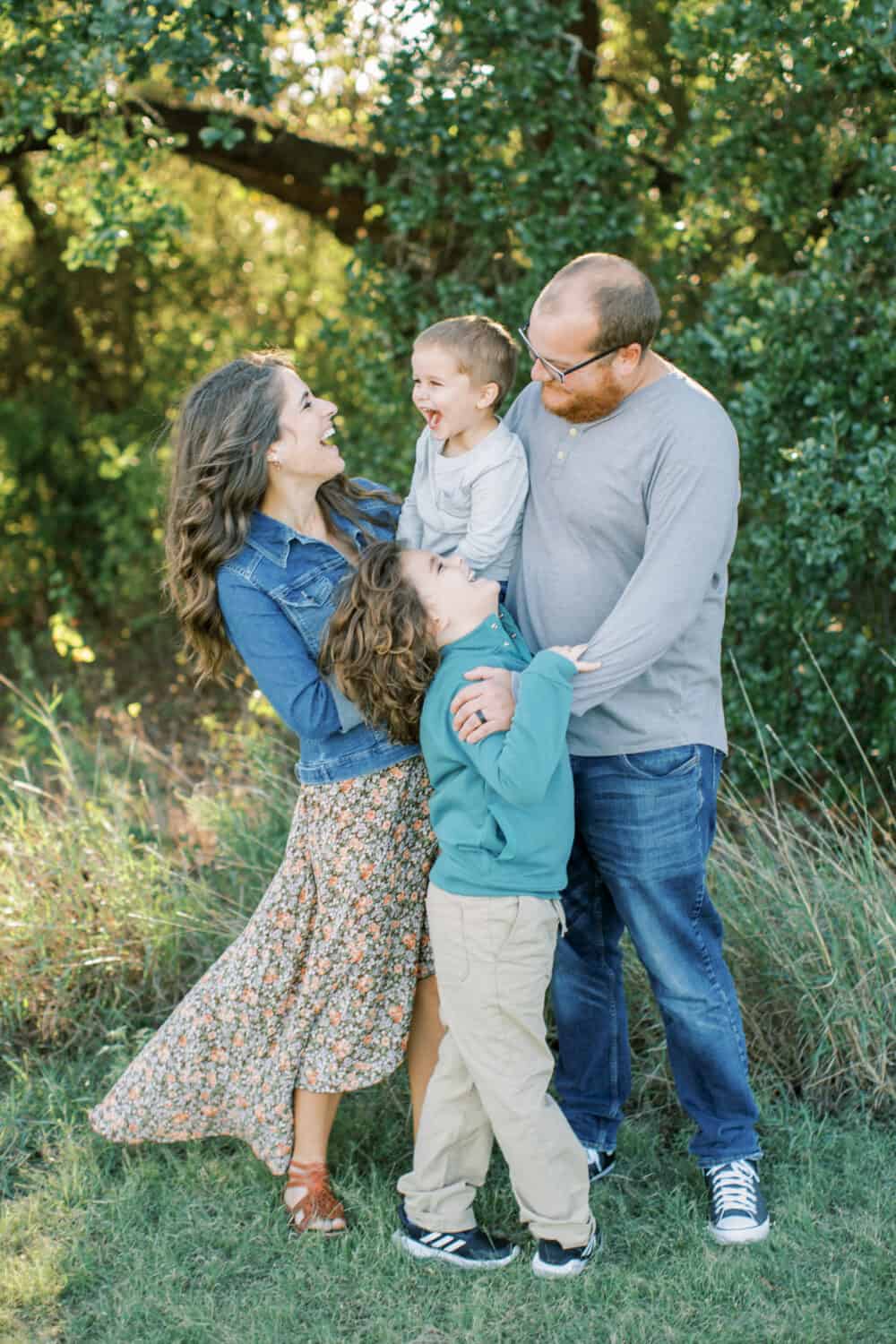 Howdy!
I'm Amanda – I live in the suburbs of Austin, Texas, and I'm a big believer that you don't have to be an expert or a designer to make your home beautiful. And, I'm here to teach you exactly how easy it can be!
I started Love & Renovations back in 2011 as a creative outlet and a way to encourage myself to work on making our house a home. All these years later, it has turned into one of my biggest passions to help people learn how to tackle projects around their house without a lot of DIY know-how or experience. I love to share easy, affordable DIY projects, inspiration for your home, and tips and tricks for keeping things organized.
I believe perfection is overrated and that you can do anything you want to your home, as long as you're brave enough to dive in.
ABOUT me
I live right outside of Austin with my husband (Corey), our two sons (Jackson and Grant), and our two dogs (Hadley and Potter).
When we purchased our first home, we knew nothing about DIY, woodworking, or renovations. Over the years, we've done a lot of learning through trial and error, and now I can do things like build fireplaces, patios, and closet organization systems all by myself!
We're currently living in our third home – it's a new construction home in a suburban neighborhood. It's exactly the kind of home I swore I'd never live in, but sometimes the home chooses you. Click here to read more about our journey to this home, and click here for our latest house tour!
When we aren't working, chasing after our kids, or watching Netflix, you can find us dreaming of how we can improve our home even more.  It's a slow process, but I believe that little tweaks here and there can add up to a whole lot of change over time.
In addition to home projects, I occasionally like to chat about our little family, parenting, and share bits and pieces of our lives – this blog has been around for our marriage, when we became parents, and all of the milestones (both small and large) in-between. If you want to get to know us better, I suggest you start right here.
If you're looking for a specific project or idea, be sure to check out my projects page, and if you're curious about anything you see in your home, you can shop our house here.
I love connecting with readers, so feel free to reach out and email me at [email protected]. If you want to see more of our day-to-day life, you can follow me on Instagram.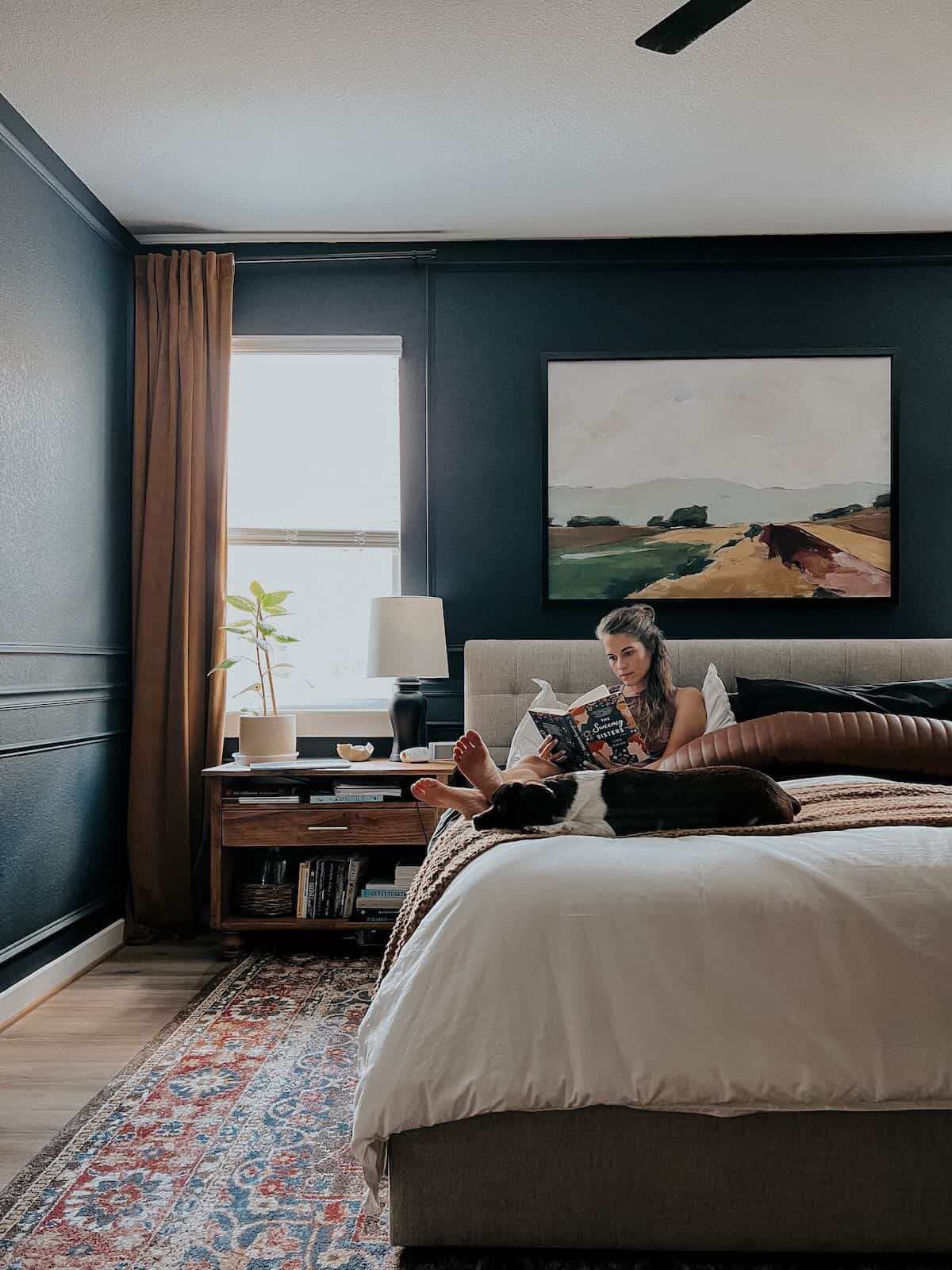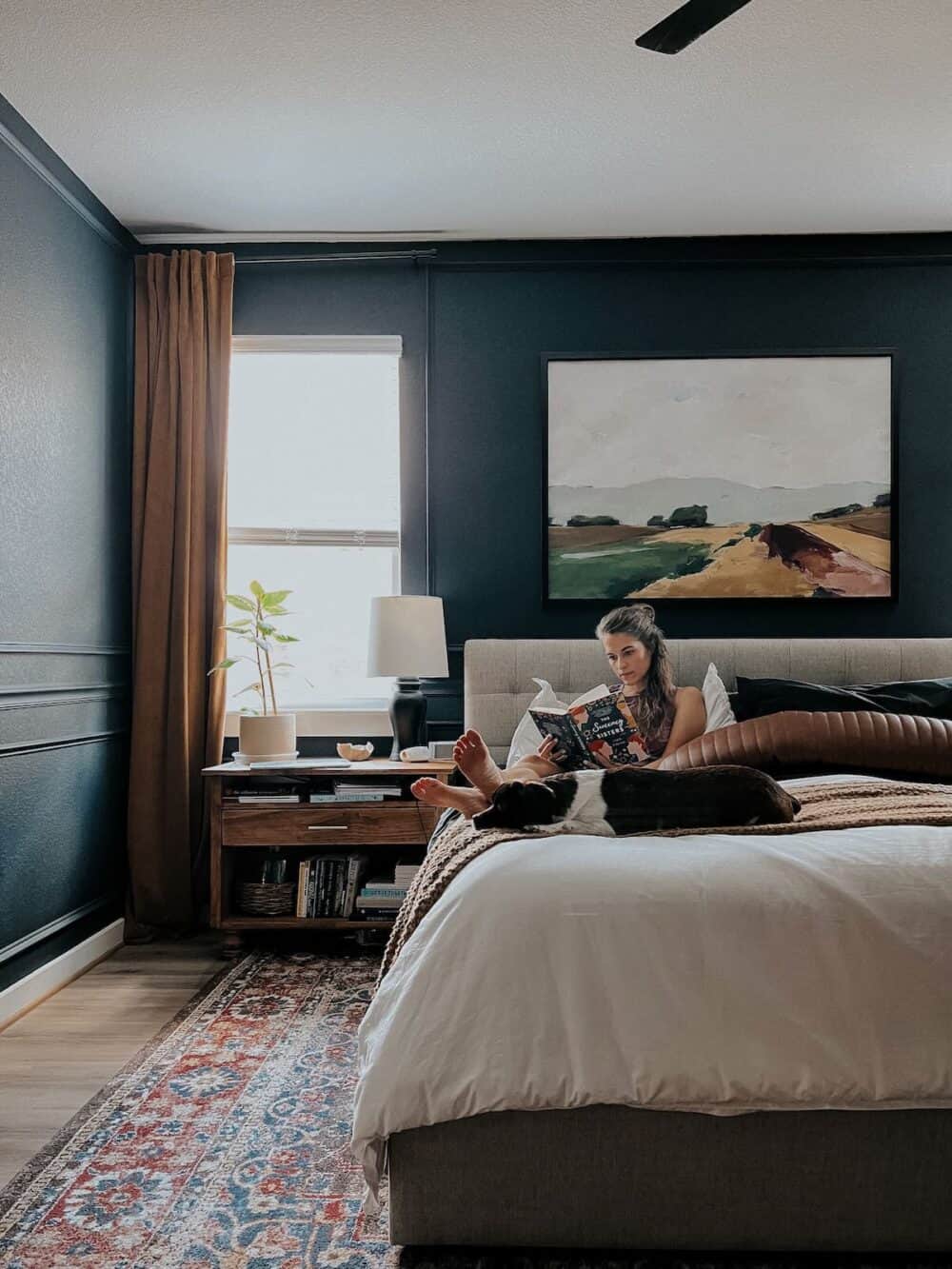 10 Random Facts
One time, we were flown to New York to be on the Rachael Ray show!
I didn't pick up a power tool for the first time until 2017 – this was the first thing I ever built!
My favorite television show of all time is Gilmore Girls, and I'm staunchly Team Logan. I am also fully prepared to fight about it, if you'd like.
I don't like peanut butter.
The biggest thing I've ever built is this playhouse camper in our backyard. The build I'm most proud of, though, is our living room fireplace!
My husband does all of the cooking in our house (which brings me great joy) but I love to bake. We take chocolate chip cookies particularly seriously around here.
We love board games and are constantly giving recommendations. Click here to see some of our current favorites.
My favorite drink: half and half tea from Sonic. That's half sweet, half unsweet iced tea, and if you've never tried it, you've never lived.
I love to run for exercise, and I'm currently training for my first full marathon!
Getting dressed up is fun, but if I had it my way I would live in a cozy sweatshirt and leggings.
other places you can find me
Looking for more?