Wood-paneled walls. They everywhere right now. Everyone and their dog seems to have tried their hand at making a planked wall, and everywhere you turn there are more ideas for how to make your own wood-paneled wall.
Sometimes I like to be stubborn and avoid trends just for the sake of avoiding them, but when it comes to wood-paneled walls I am hopping right onto that bandwagon.
I'm not ashamed to be a follower.
Especially when the results look like this.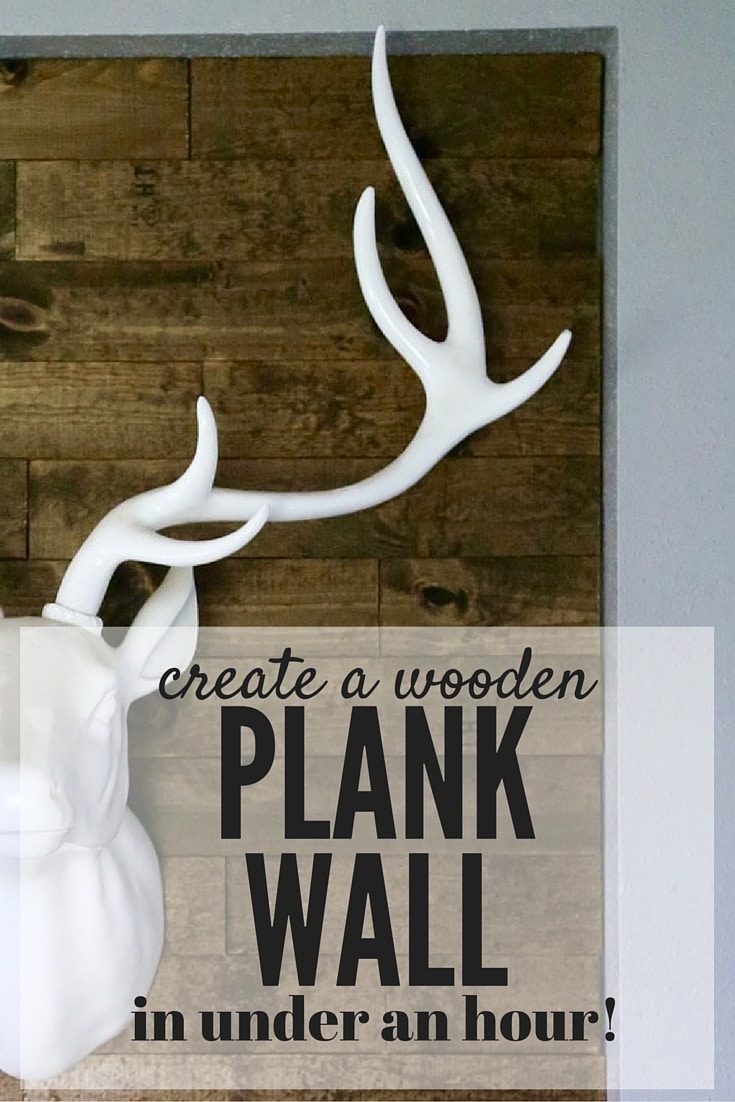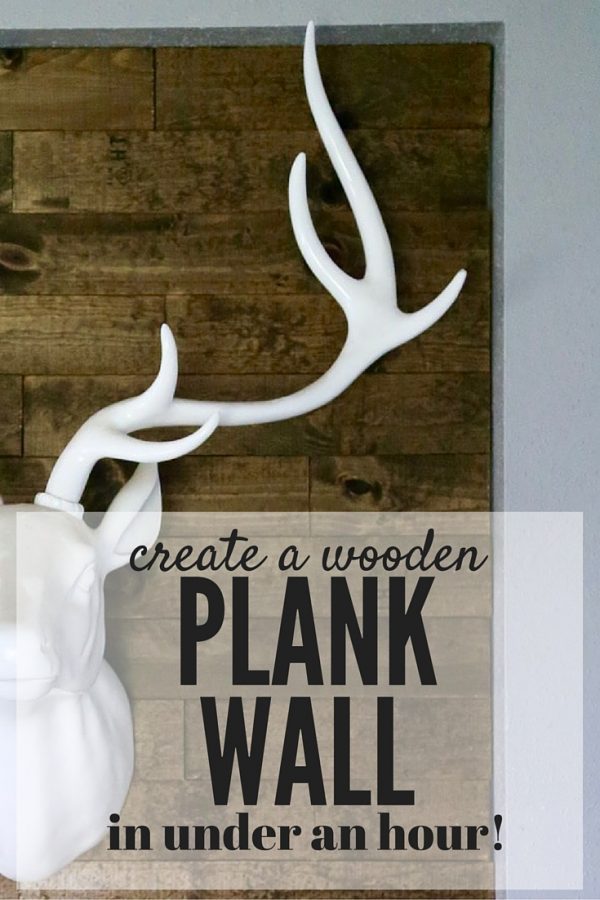 Before this project, our fireplace has always been very, very boring. We have that amazing resin deer head that I occasionally have dreams about love so much, but the rest of it? Snooze-fest.
We knew that it would be fun to make that little inset panel stick out a bit more, but for the longest time we just weren't sure what to do. We played around with the idea of painting it a different color, or even stenciling it, but it wasn't until one day when we were sitting around watching television and I suddenly shouted out "WOOD PLANKS" that we knew we had landed on a good idea.
You never know when inspiration will strike.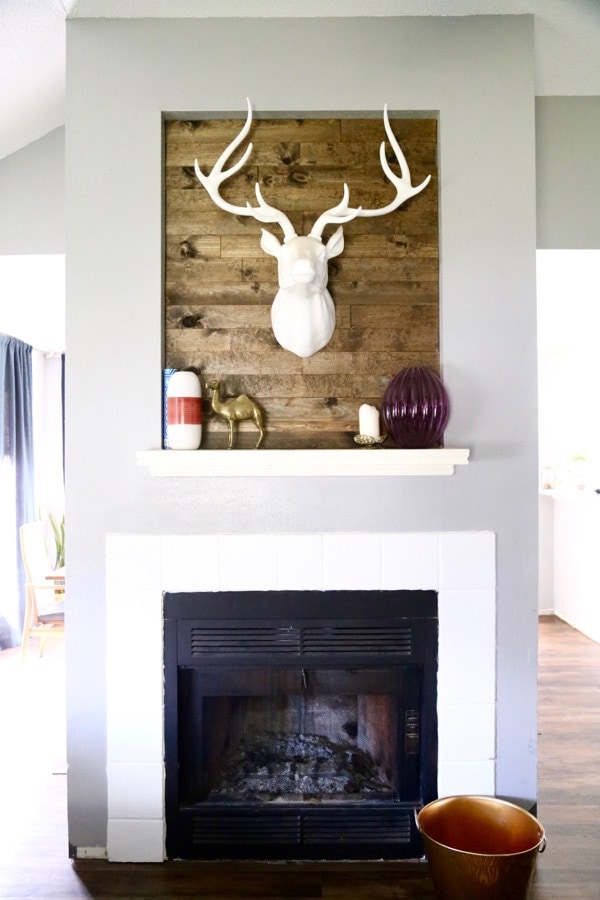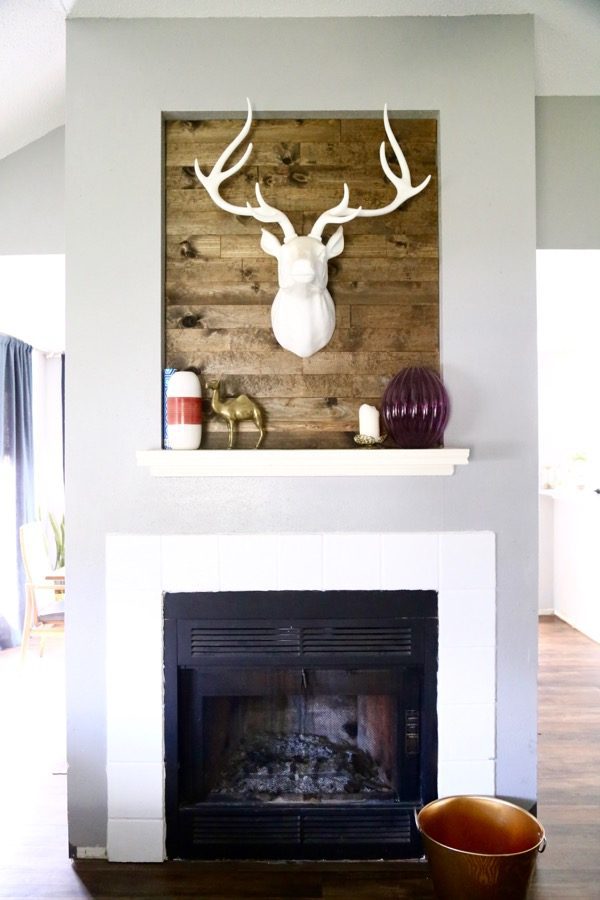 It's almost silly how easy this process was. Corey grabbed several 2x4s from Lowe's (for about $25) and cut them to size for the little nook in the fireplace. Then, I used my favorite stain – Minwax's dark walnut – to get the wood to a nice, rich color, and we used some nails to toss 'em up on the wall.
We wanted it to look a bit like a wood floor would, with differing seams, so Corey cut down the pieces at random intervals before putting them up – that way it wasn't just perfectly sized planks all the way across, and it looked a bit more random.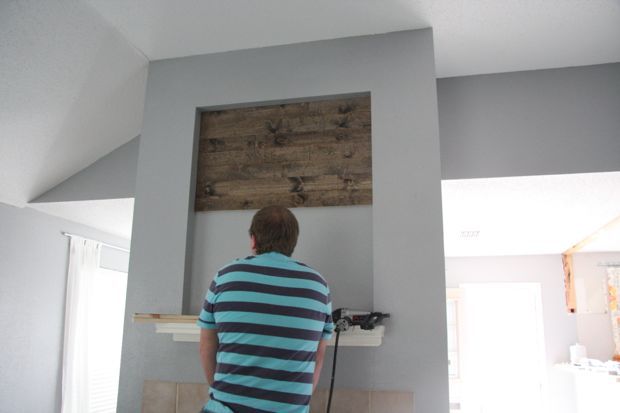 The result? It's just enough of a change to make the deer head stand out nicely, but it's nothing so crazy that it competes with anything in the rest of the room. Perfection.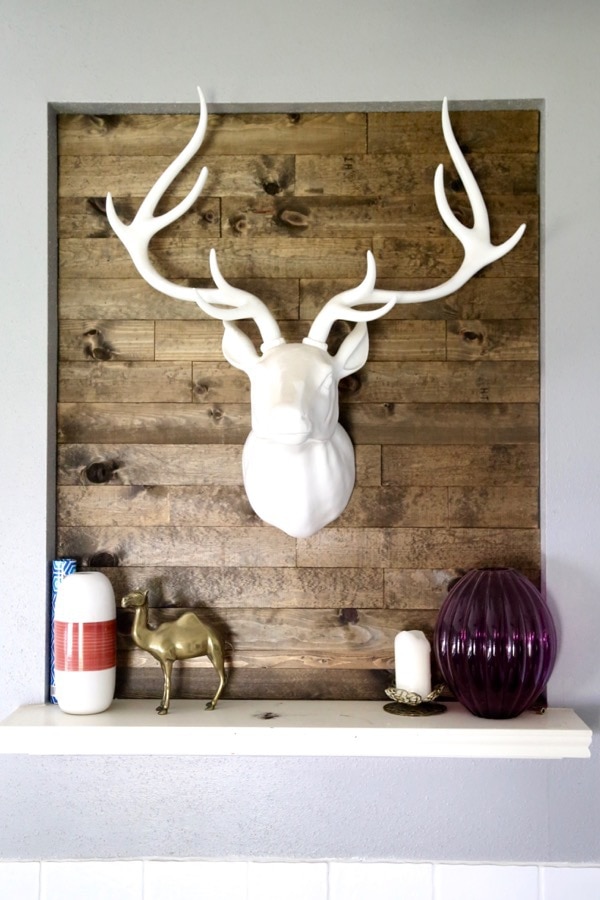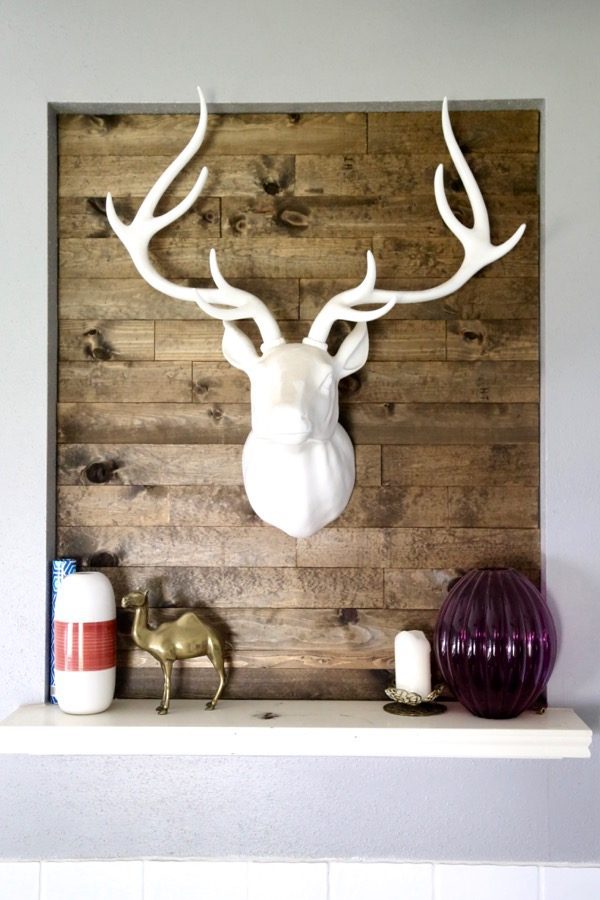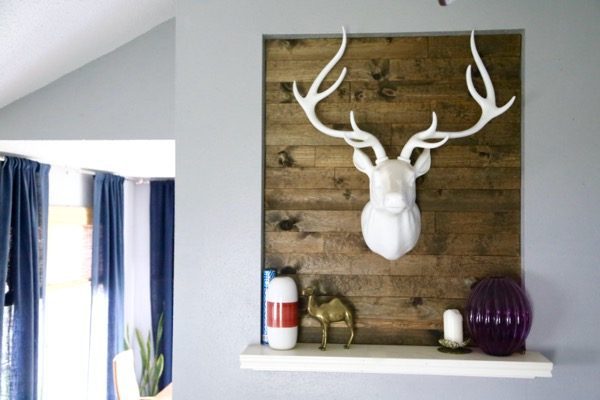 This little quick & easy project completely transformed our fireplace and I'm head over heels in love with the result. It kind of makes me want to wood-panel every room in my house…although, that may be a bit much.
Where do you stand on the planked wall trend? Are you a bandwagoner like me, or are you resisting the call of the wood paneling?