You guys! Are you enjoying this Christmas season as much as I am so far?!
This has been one of those years where I really need some joy in my life and I'm soaking up every last ounce of it that I can now that Christmas is here. We watched a ton of Christmas movies over the weekend, and we made some salt dough ornaments. This week, we're baking cookies, watching (more) Christmas movies, making our gingerbread houses, and hitting up Magnolia Market's Christmas celebration – I cannot wait! 
One of the most exciting parts of it all is that it's actually cold in our neck of the woods this year! It's always hit or miss if it'll be chilly as Christmas starts to approach, but so far things are looking pretty good. I'm hoping the weather sticks because nothing makes me happier than a cold Christmas morning (some years it's still warm enough for short sleeves)!
I've been having a lot of fun busting out our Christmas decor and sharing it with you (my Instagram feed looks like Christmas exploded all over it) – last week I shared the first part of our Christmas home tour and today I'm back with even more photos of our home all decked out for Christmas. Because, really, who can get enough Christmas home photos?
Not me.
Let's do it.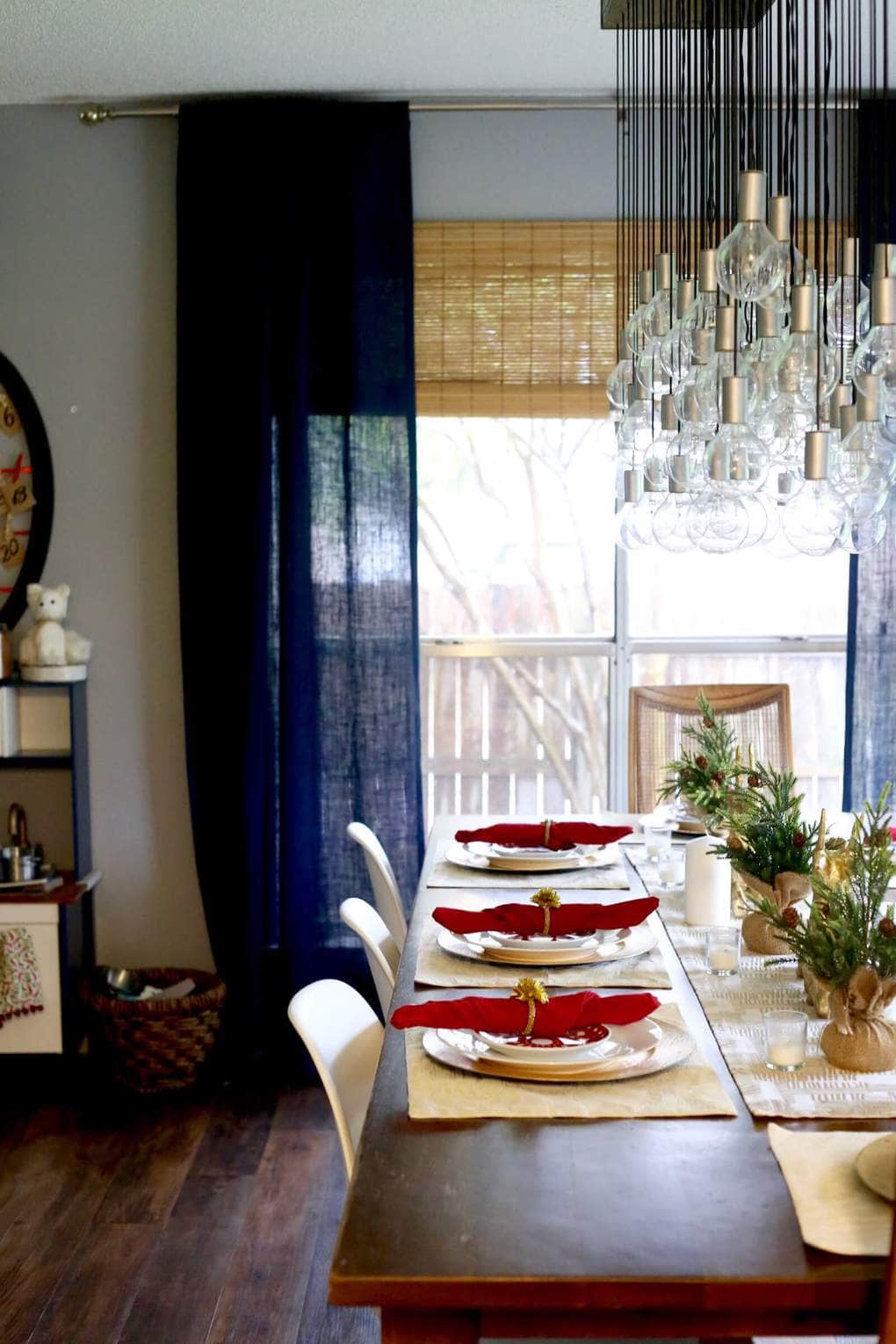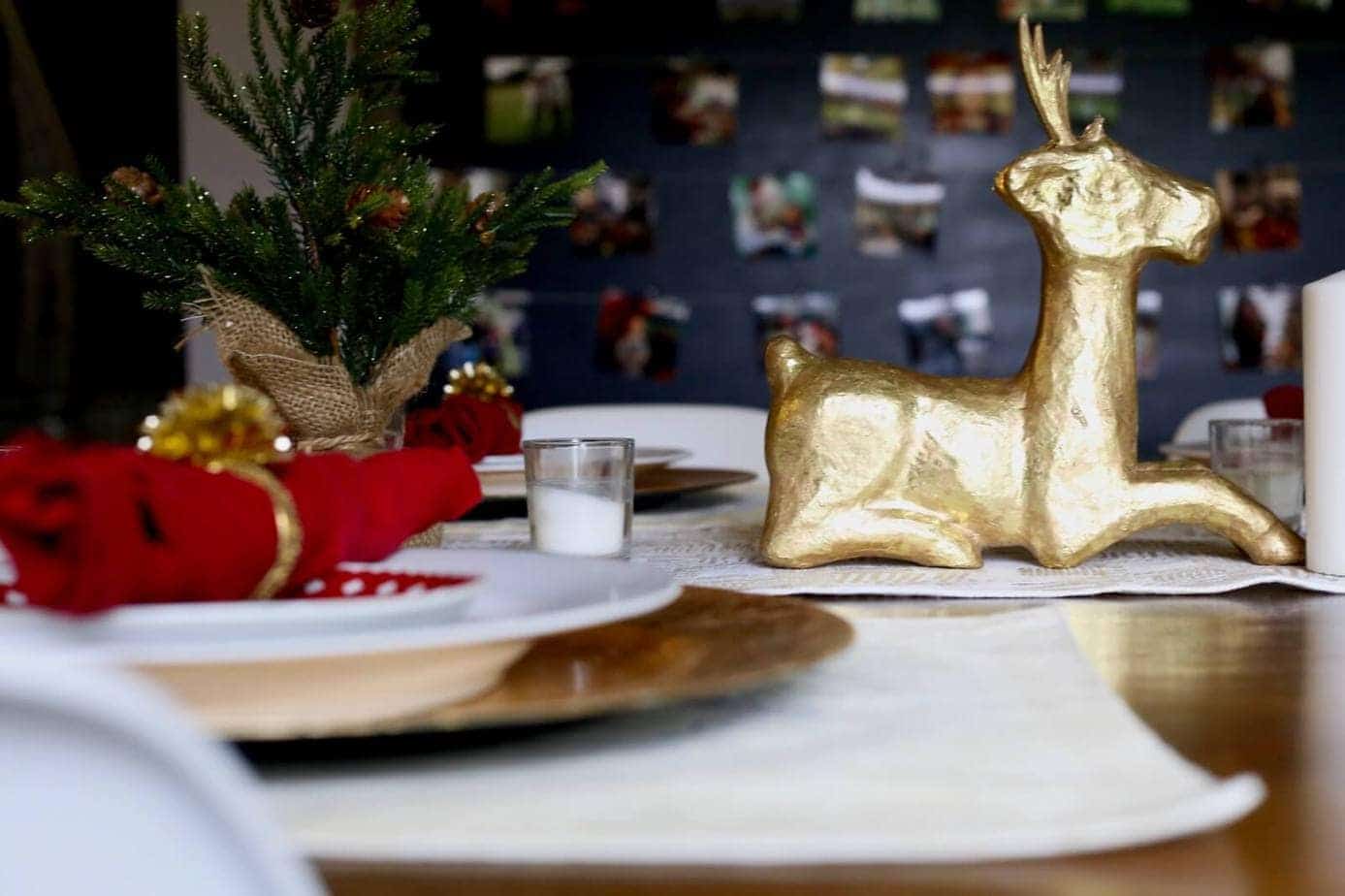 Our dining room is one of my favorite spots in the house year-round, but I feel like it really shines at Christmas. I love how the Christmas decor plays with the navy blue curtains, and having the table all set and beautiful makes me smile every time I walk by. I'm still waiting on a few things for the table (I've ordered a couple of candleholders and I'm on the lookout for some green plates to add to the place settings) but I love how it looks so far.
We bought those cute little deer and the trees specifically for our dining room table years ago and I still love pulling them out every year. I even told Corey this year that part of me really wanted to change it up and put something new on the table, but I just couldn't bring myself to do it – I love these guys way too much.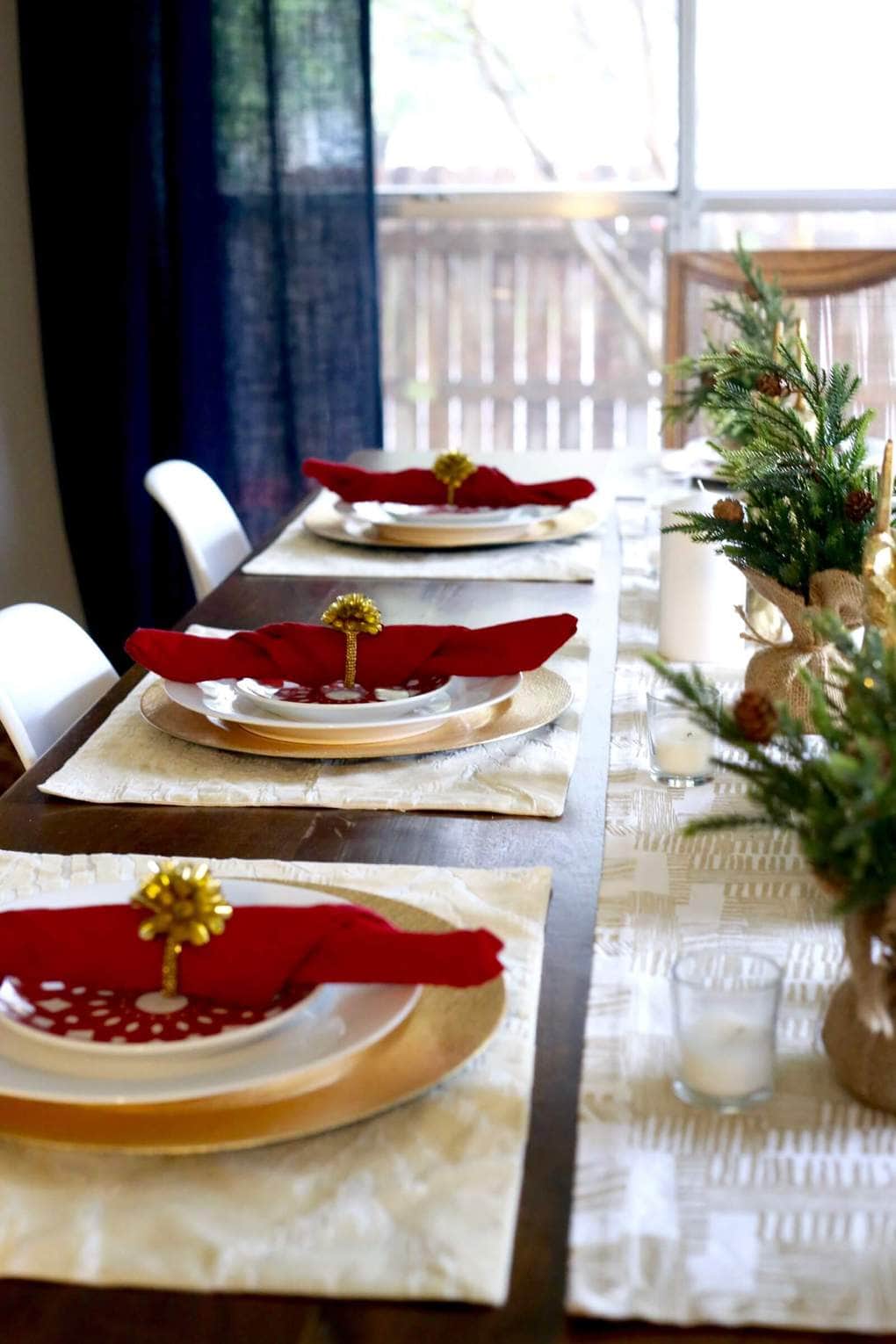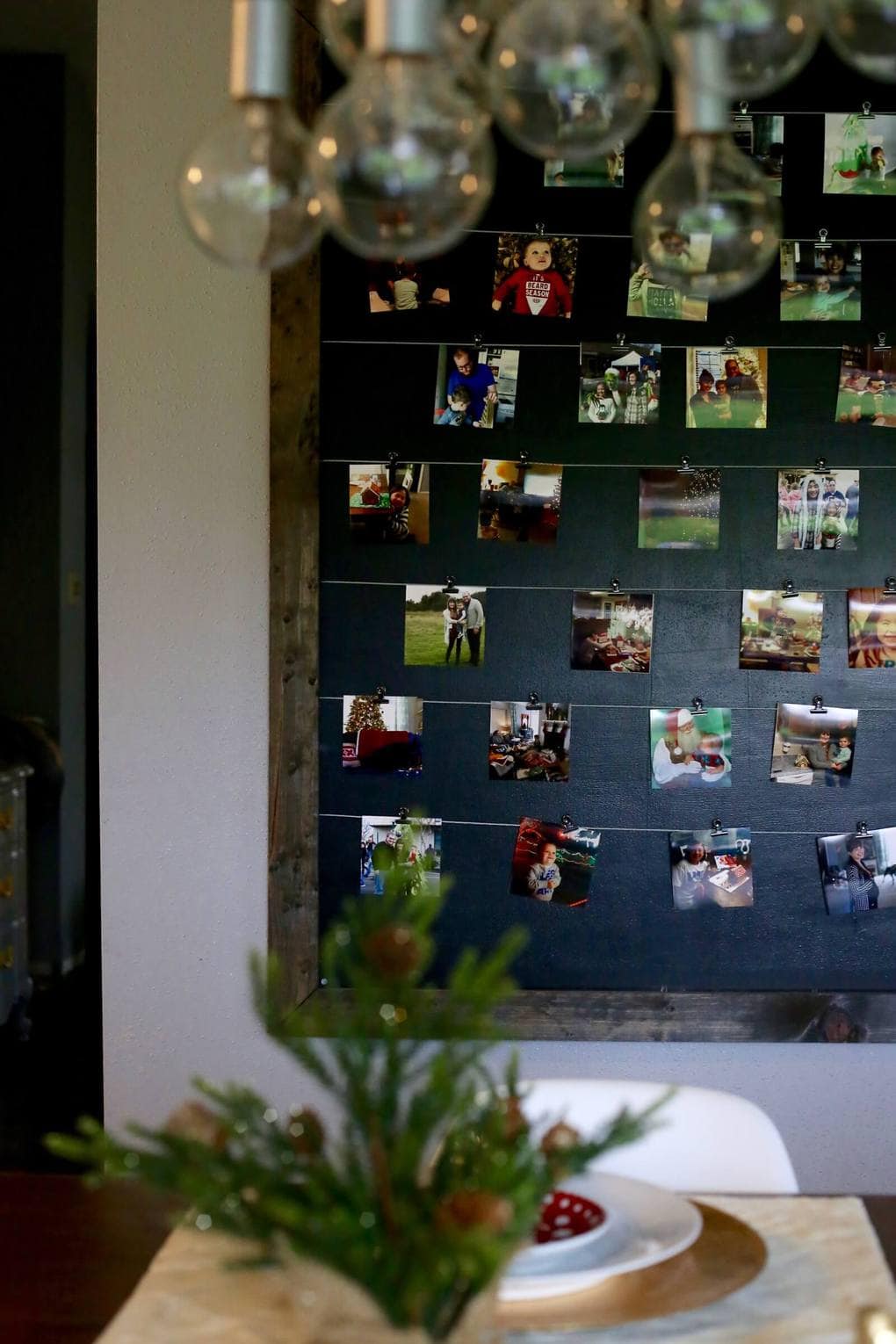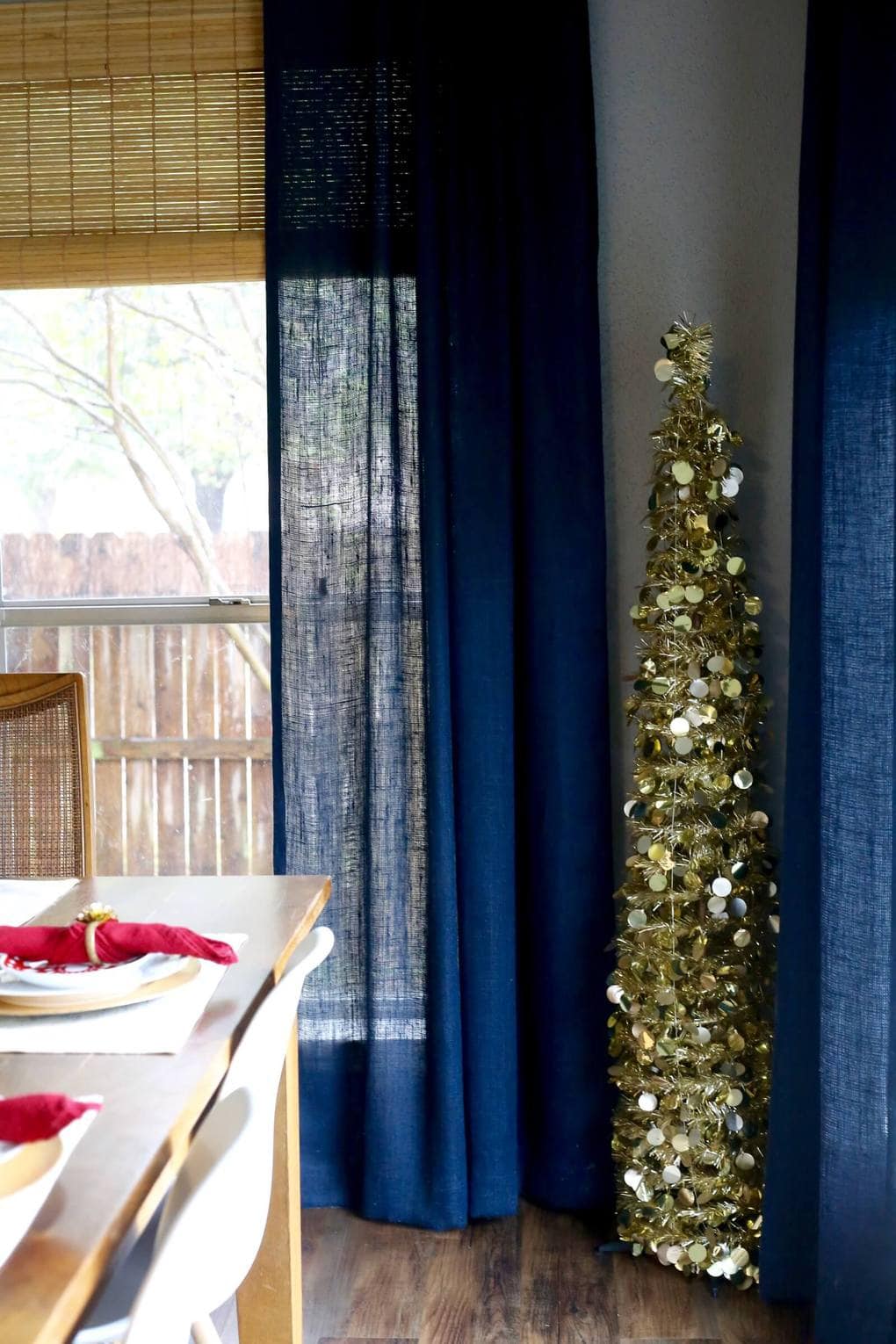 My favorite touch in the dining room this year, though is that we swapped out the photos on our photo display wall for pictures from Christmas over the years – I love looking at all of these old photos, and I think it will be so fun to watch this little collection evolve over the years. Jackson has been looking over them constantly and talking about all of his favorite people, and Corey and I have had a lot of fun reliving some of our favorite Christmas memories through the photos.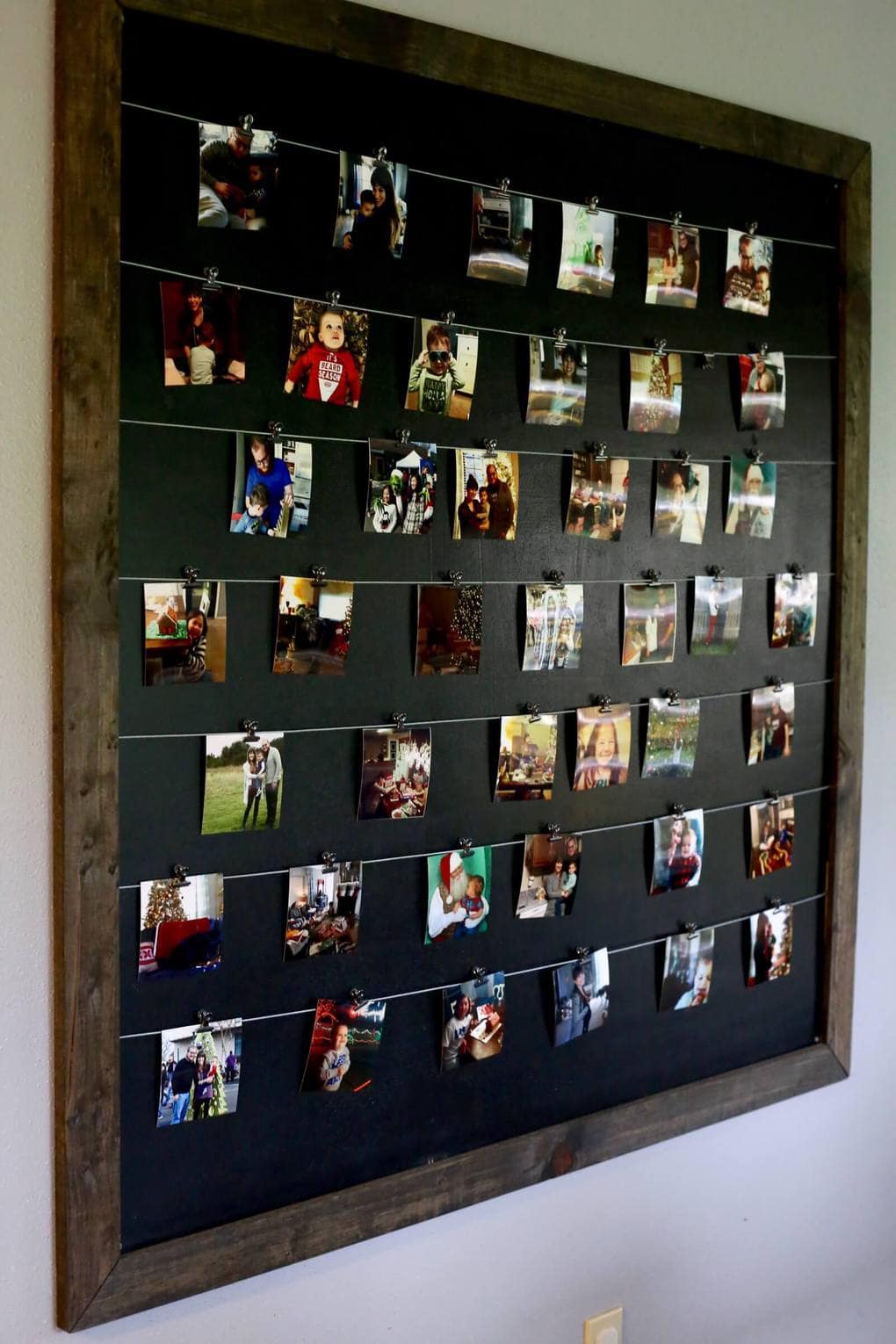 The kitchen is a little less decorated than other spots of the house – only because I always feel like it's kind of hard to decorate it for the holidays. We use the room so much and it's so functional that I feel like too much decor just gets in the way. So, we like to add a few touches here and there to make it feel nice and festive, but we don't go overboard.
My favorite thing to use in the kitchen is a ton of pinecones – we have some that Corey's mom gave us that are huge and so beautiful, and they're one of the things I look forward to pulling out the most. I also enjoy swapping out our regular dish towels for some of the Christmas ones we have – they add a cute little touch to the kitchen and it makes washing dishes feel a little bit more festive.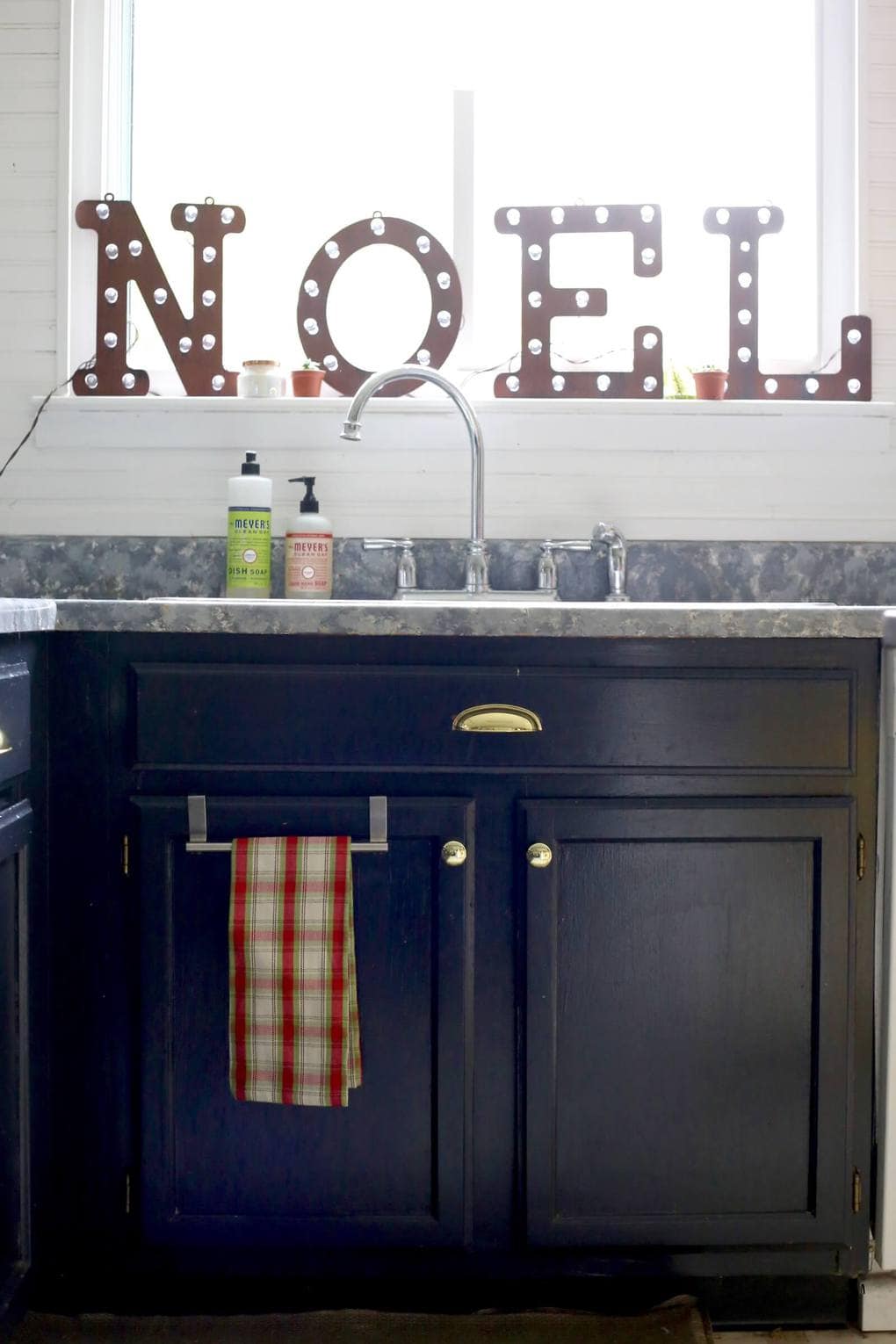 I know it's a little silly, but I think one of the best things we do this time of year is switch out some of our regular plates and cups for these Christmas-themed ones. I feel way more in the holiday spirit when I'm sipping my water out of this adorable cup, and pretty much all food tastes better on our Christmas plates.
I know, I know. I'm obsessed. It's okay.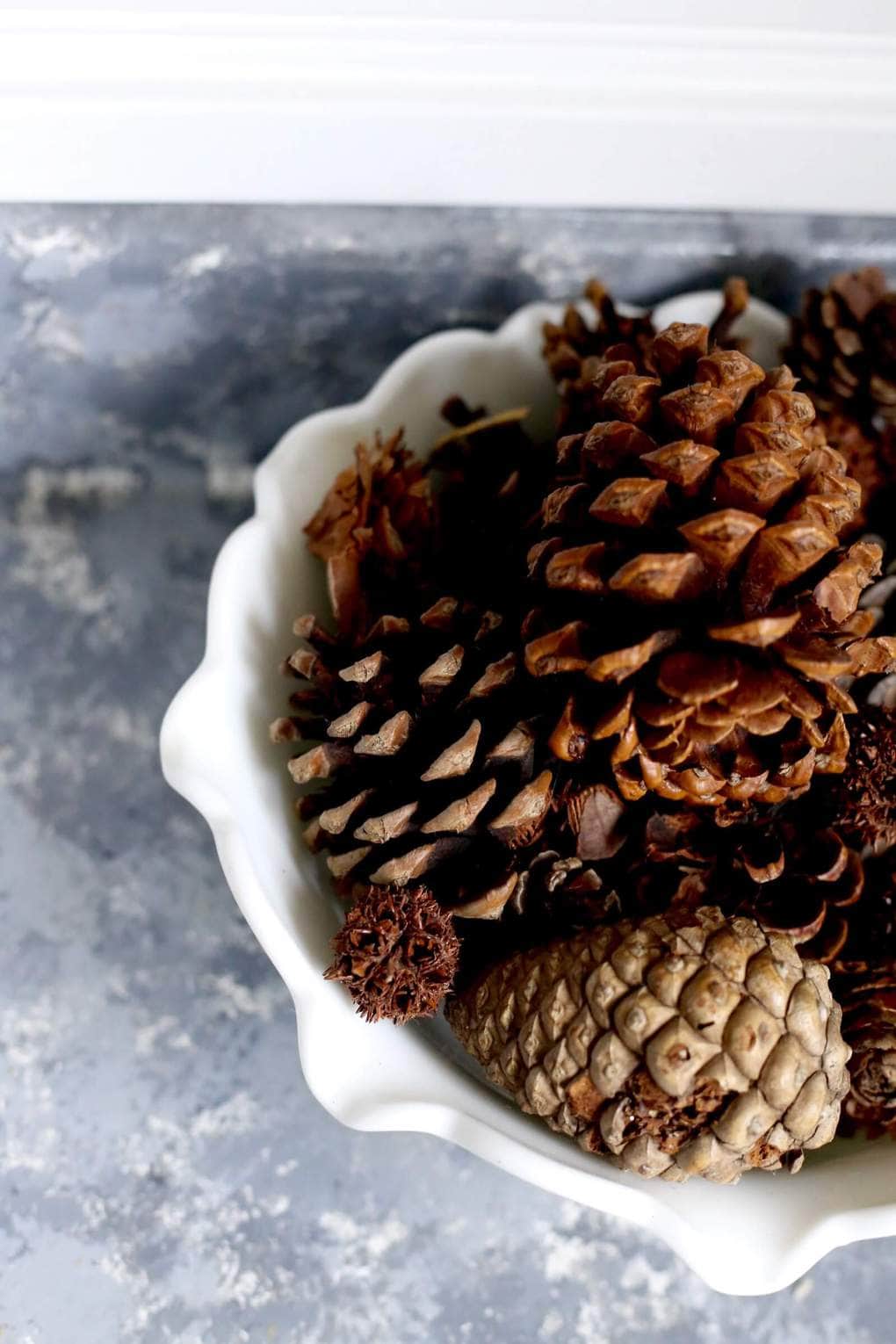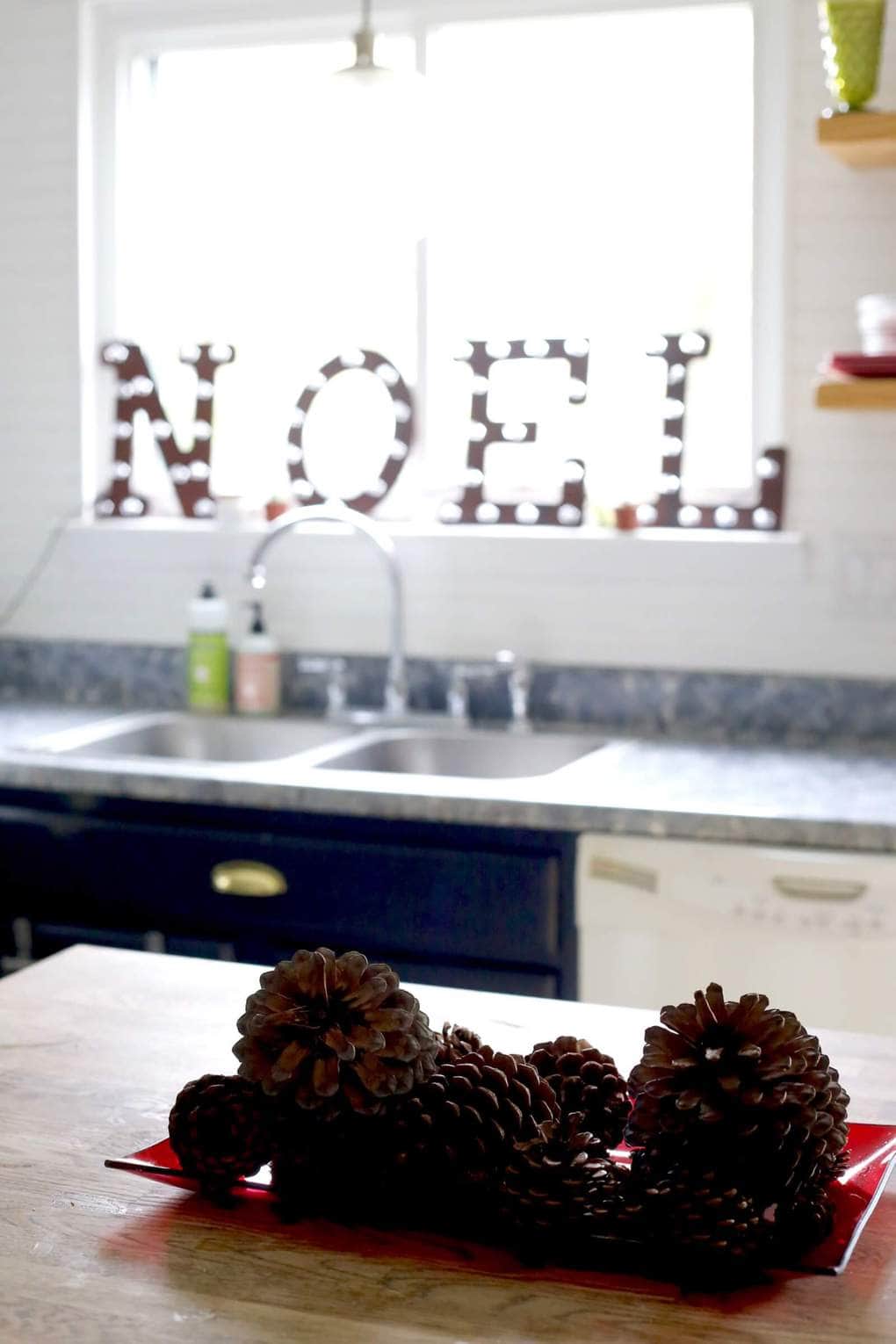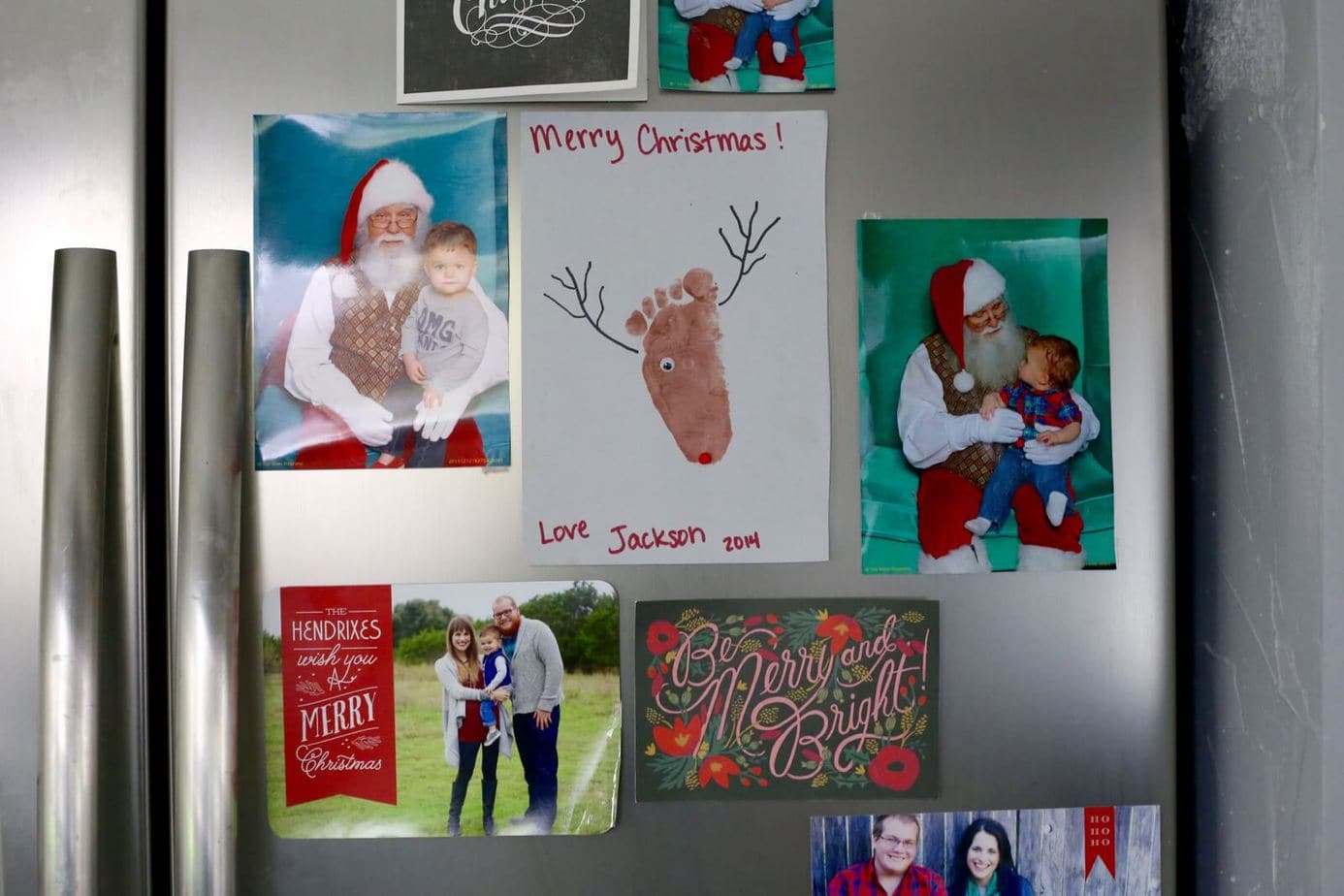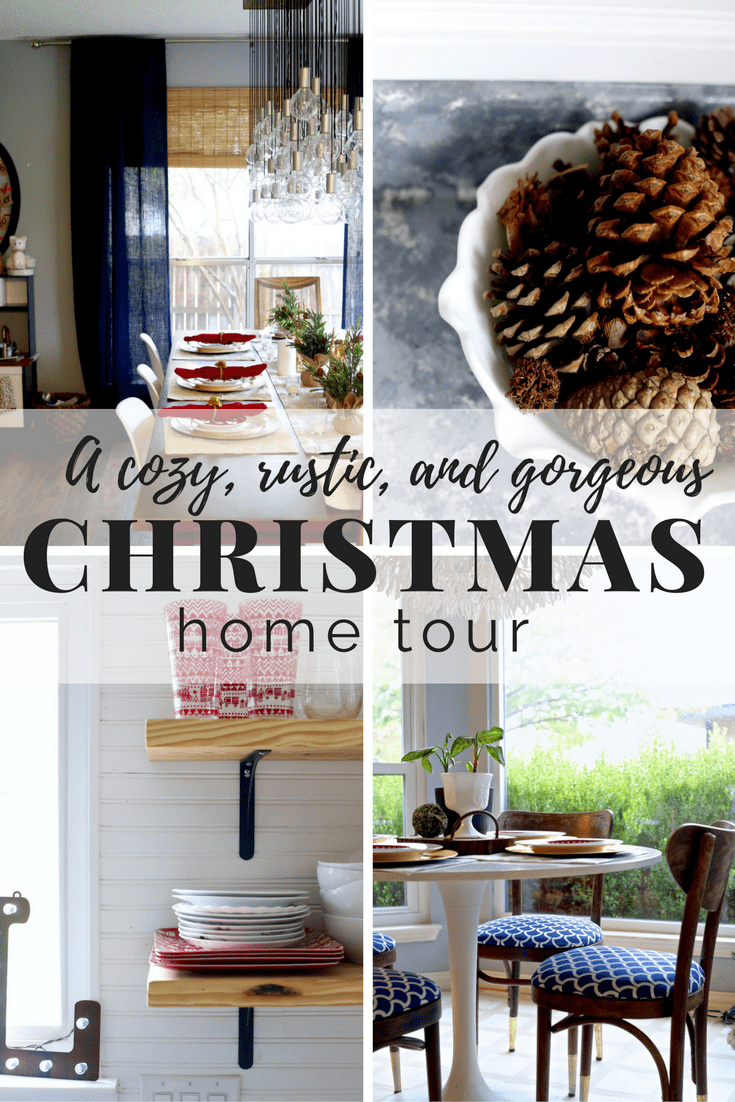 We've still got a few little things we want to add here and there around the house, but I'm thoroughly enjoying our Christmasy home so far. One thing we definitely need to work on, though, is upping our outdoor decorating game – we are not great at yard upkeep, and our curb appeal is seriously lacking this time of year. One of these days we'll get our act together and have our yard look as awesome as the inside of our house does, but we're not there yet!
Are you done decorating your house yet, or do you still have more things to add?