A Few Things We Did Over the Break
Towards the end of the year, things always wind down around here by a lot. There aren't really any projects, I'm focused on Christmas, and I don't always share as much. But, that doesn't mean nothing changes! Today, I thought I'd walk you through four (small) things that have happened in our home over the last few weeks. There isn't anything earth-shattering here, but that's how I like it…one small change at a time!
Change #1: Re-Decorating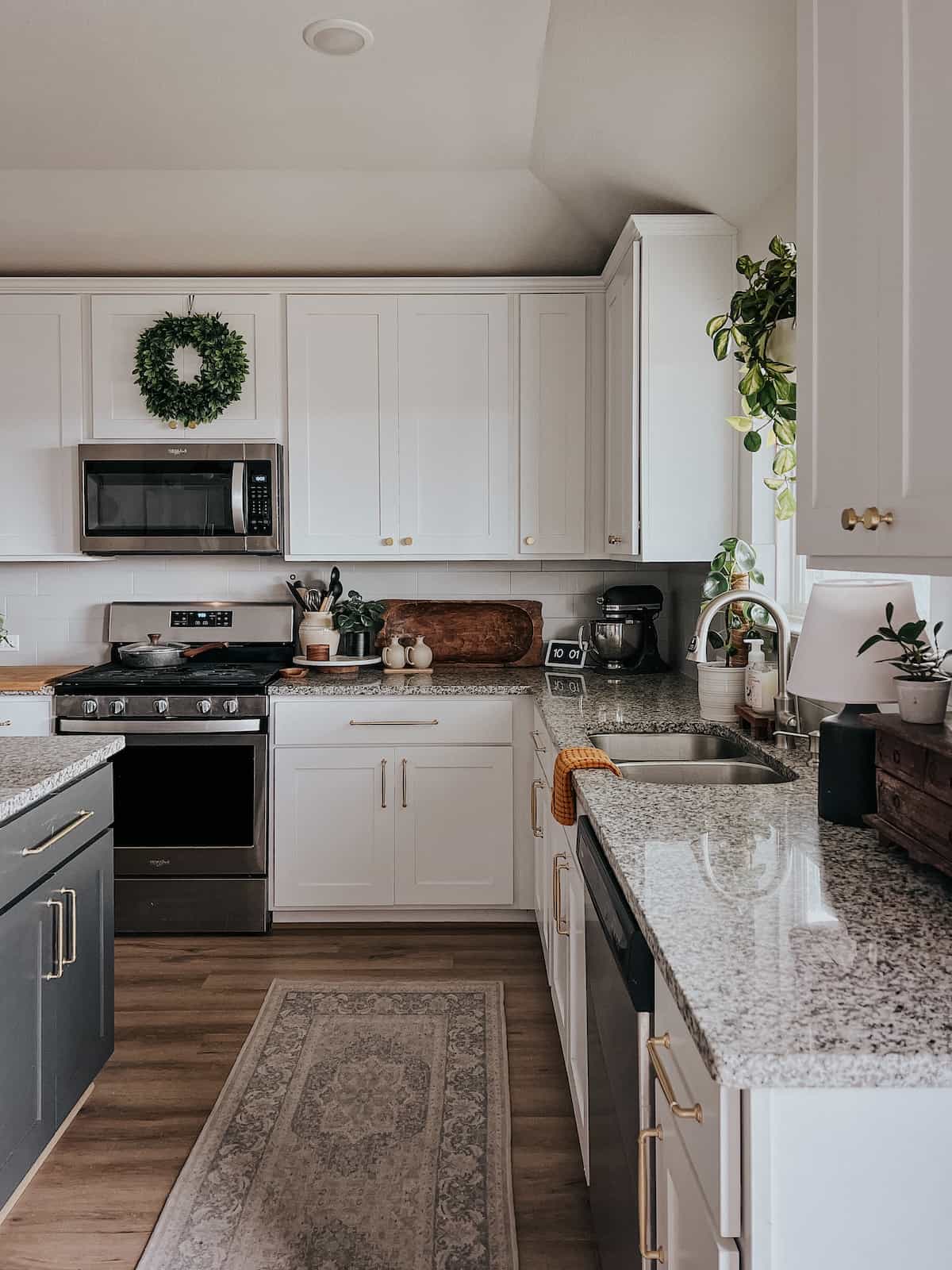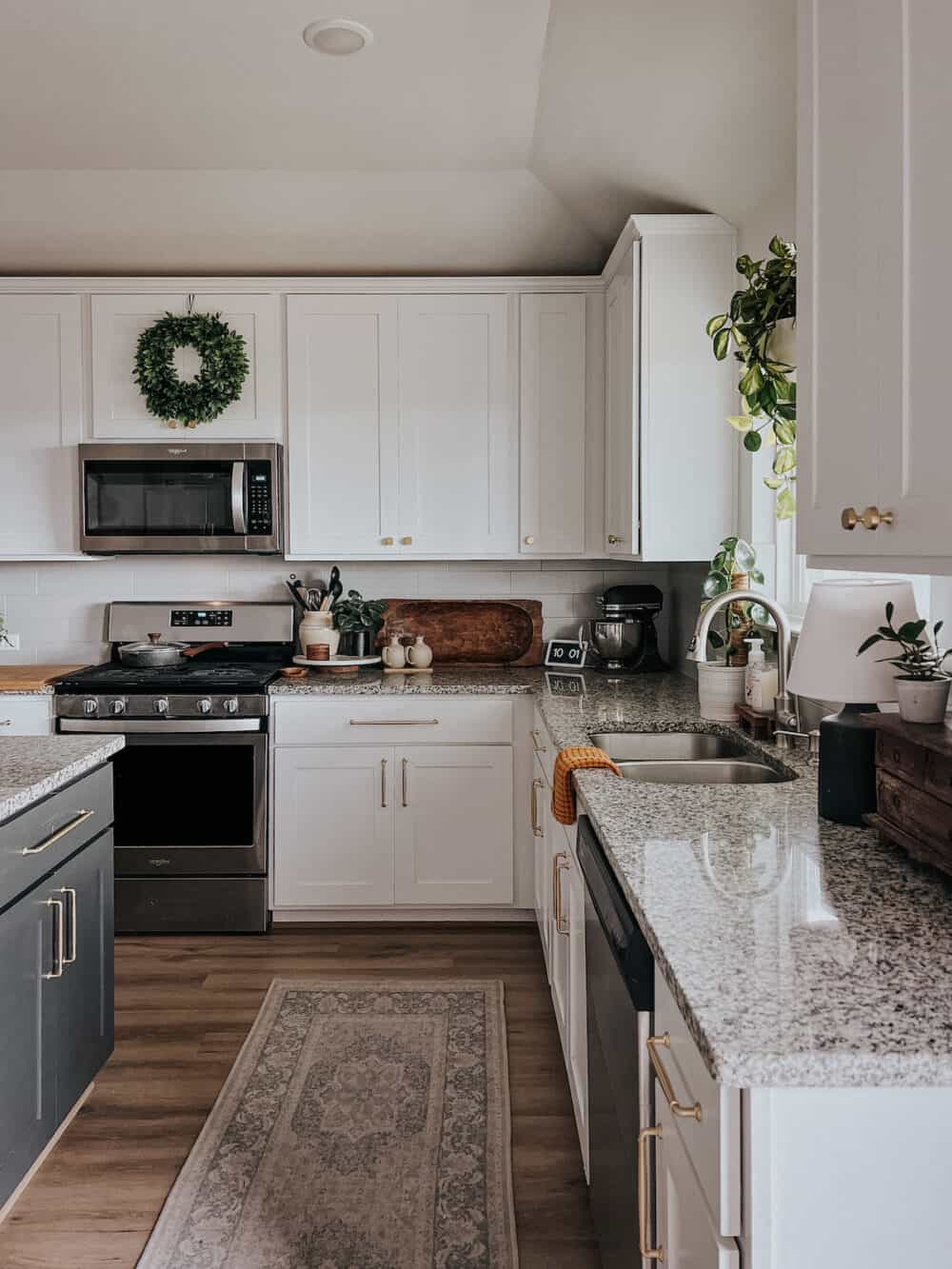 Of course, the most obvious thing that we did is take down the Christmas decor and re-decorate the house! I think it's worth noting, though, because I always like to switch things up a bit when it's time to take the holiday decor down. It's tempting to just look back at old photos and put everything exactly where it was (after all, we liked it!). But, homes don't evolve much that way. Instead, I pile all of the decor that's been packed away on our dining room table, and I re-distribute it one piece at a time.
It's not a major change. A plant gets a new home. A vase gets moved from here to there. But, it keeps our home shifting and changing and growing, and I think that's worth celebrating.
Change #2: We Added a mirror to the living room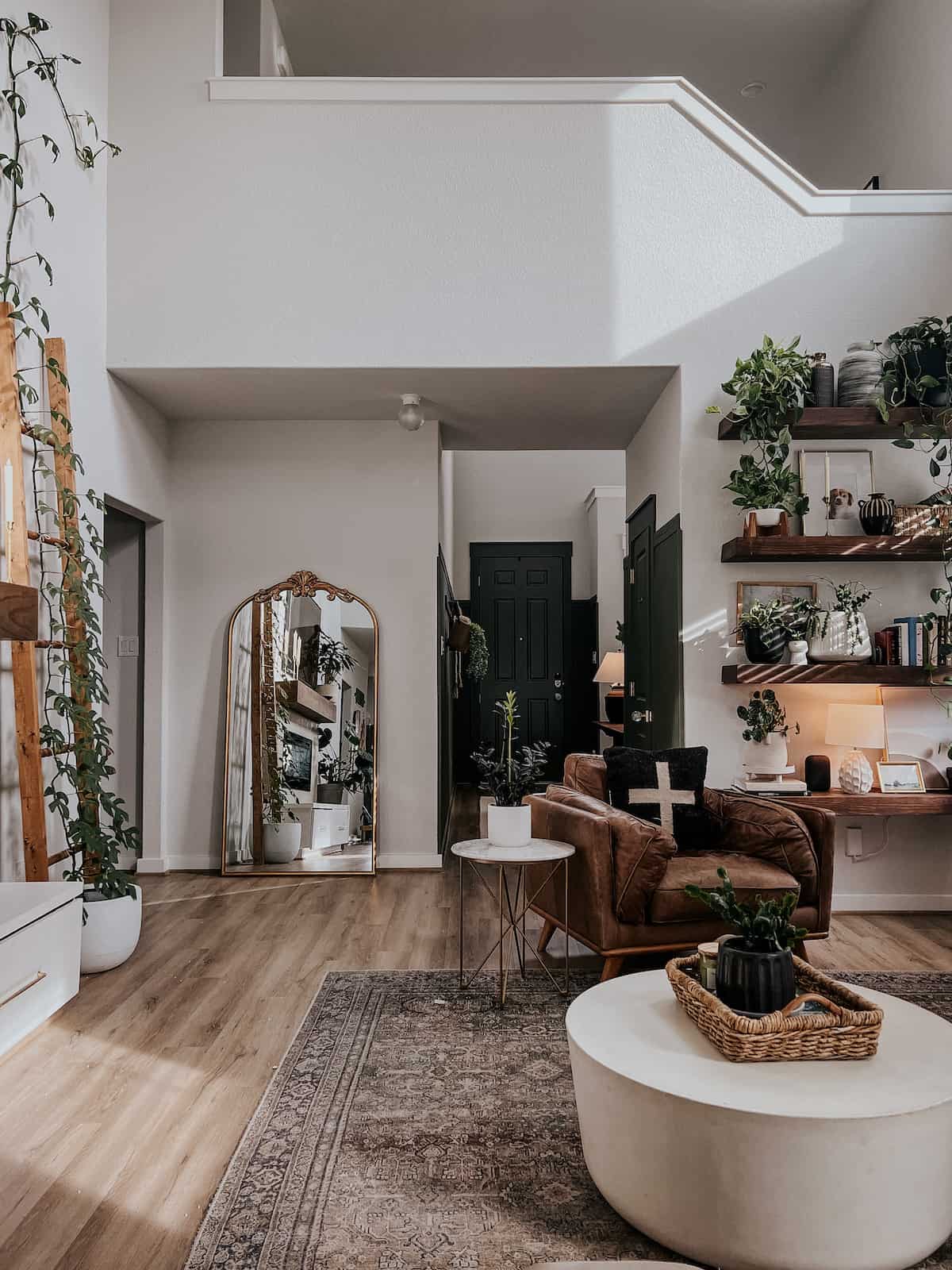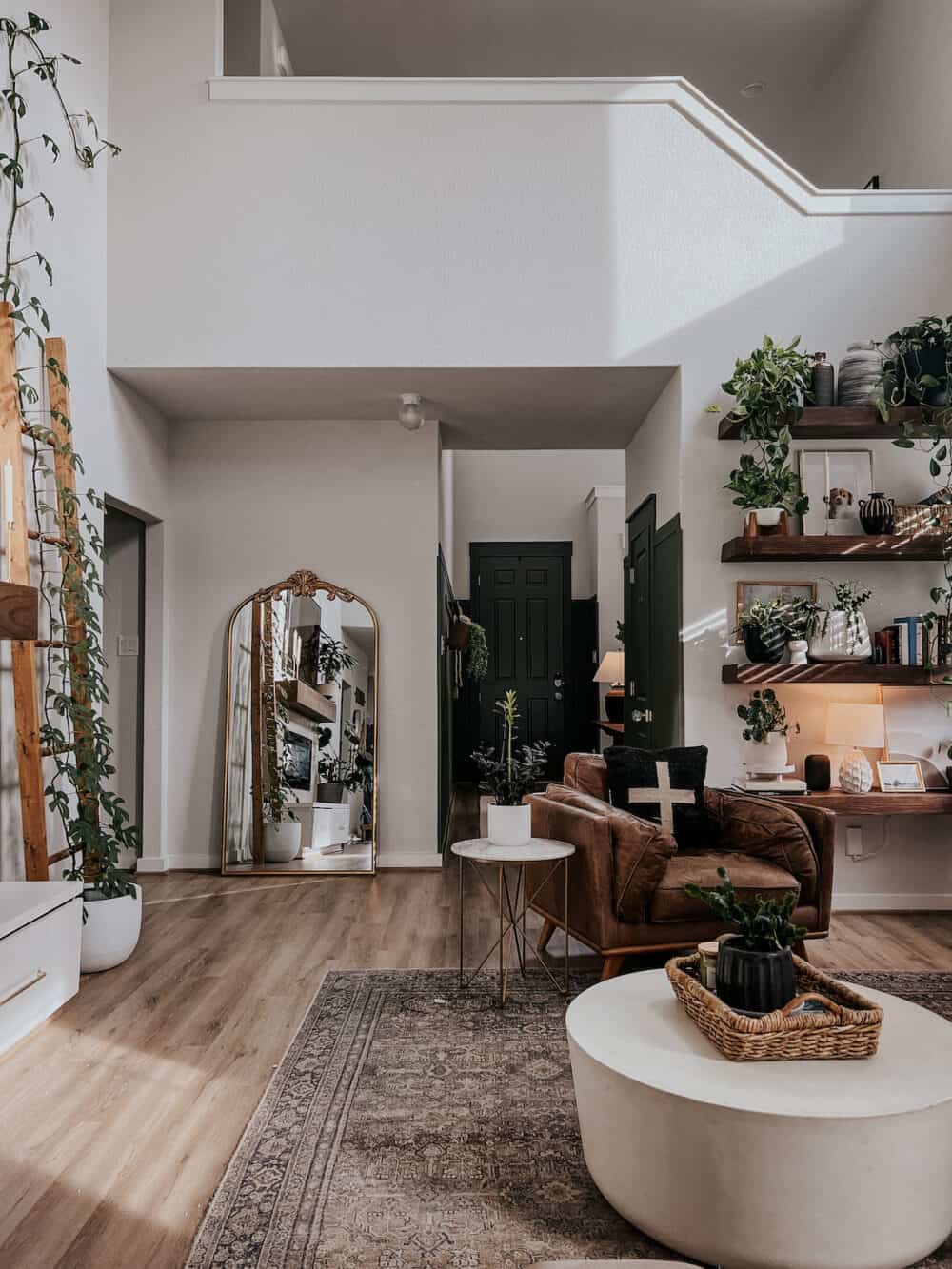 This is the biggest change that happened over the Christmas break, and it's also my favorite! I saw this Sam's Club dupe of the famous Anthropologie mirror on a friend's Instagram stories. When she said it only cost $150, I immediately called Corey to ask if he could track it down.
Thankfully, he loves a mission, and he was on it. He came home that afternoon with my new mirror and I knew exactly where it would go right away. This little wall has been empty since we moved it and we've debated what to put here for as long as I can remember. It felt weird being fully blank, but I didn't want to put much on it because we love to decorate it for holidays and use it as a photo backdrop during birthday parties. Thankfully, the mirror won't get in the way of either of those things!
Change #3: all the faux candles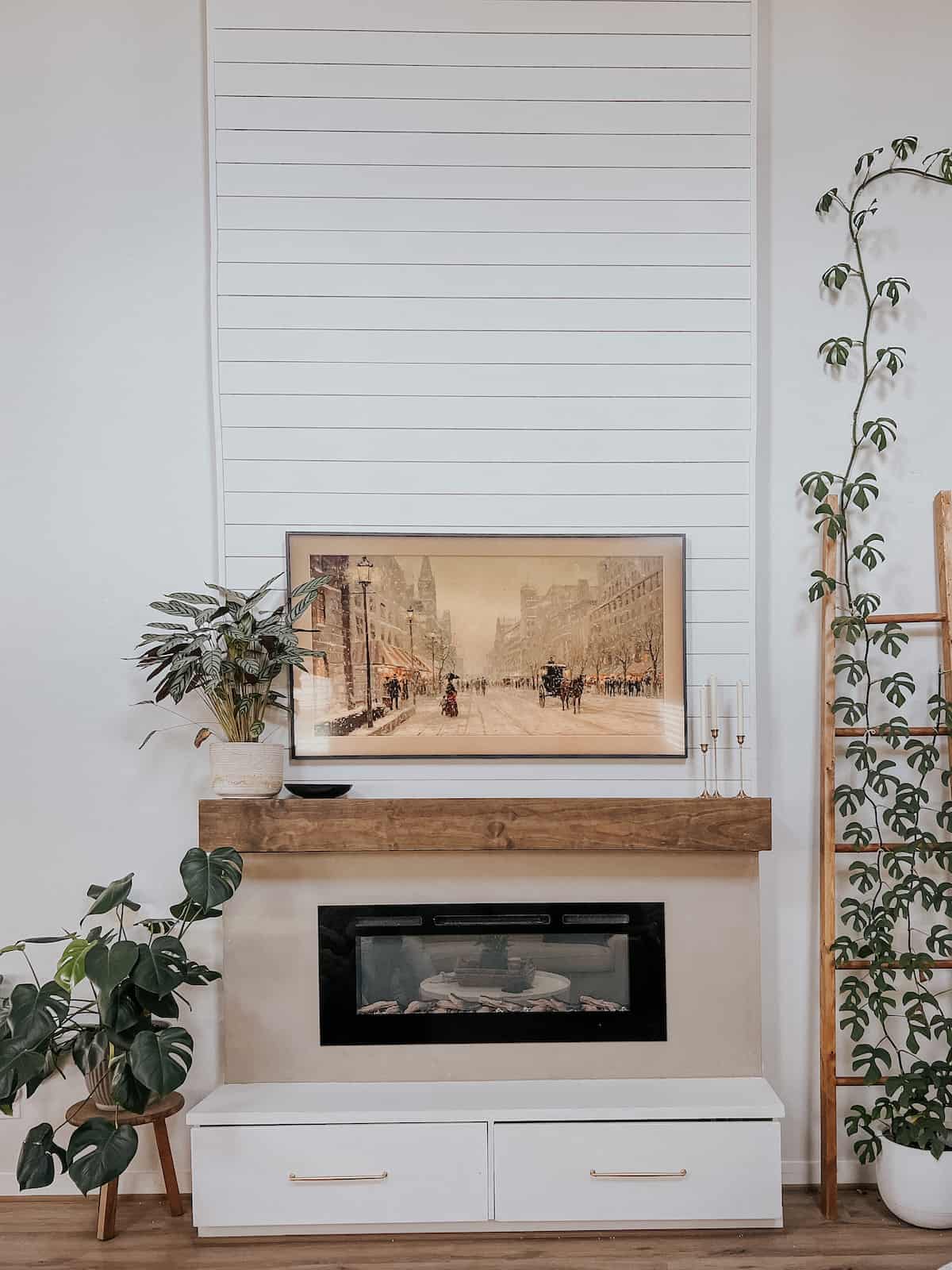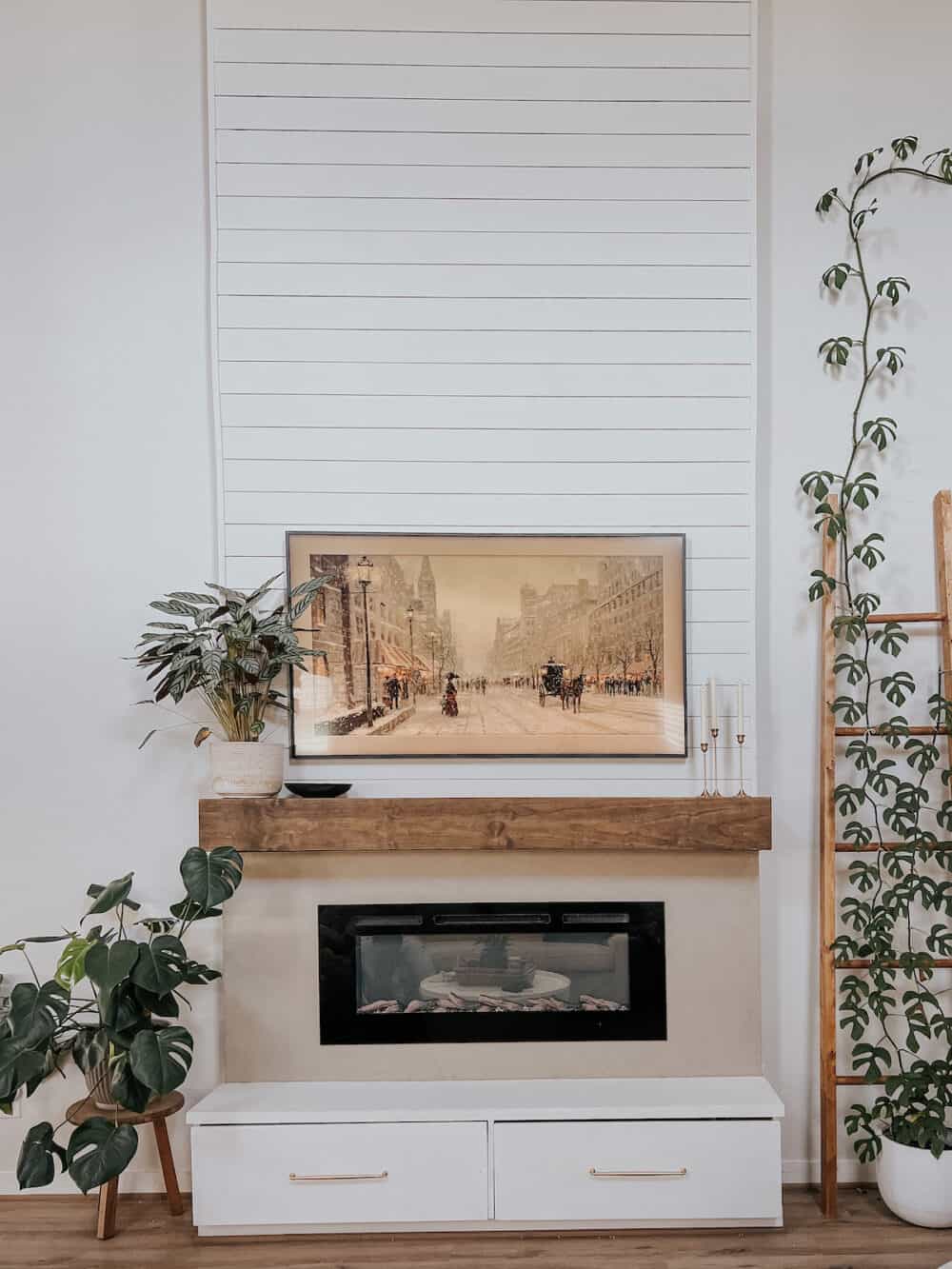 This one is small, but it gets a separate line item because it's impactful! I fell in love with these flameless candles over the Christmas holiday because they were so beautiful on my table. I loved that we could have a candlelit dinner every night with zero effort.
I also just happened to get these absolutely gorgeous gold candle holders for Christmas, so I decided they've got to be year-round decor. I scattered a bunch of them throughout our house and now we have instant candle glow all the time without worrying about an actual flame. They make me so happy and I can't recommend them enough.
Change #4: I Upgraded some dining essentials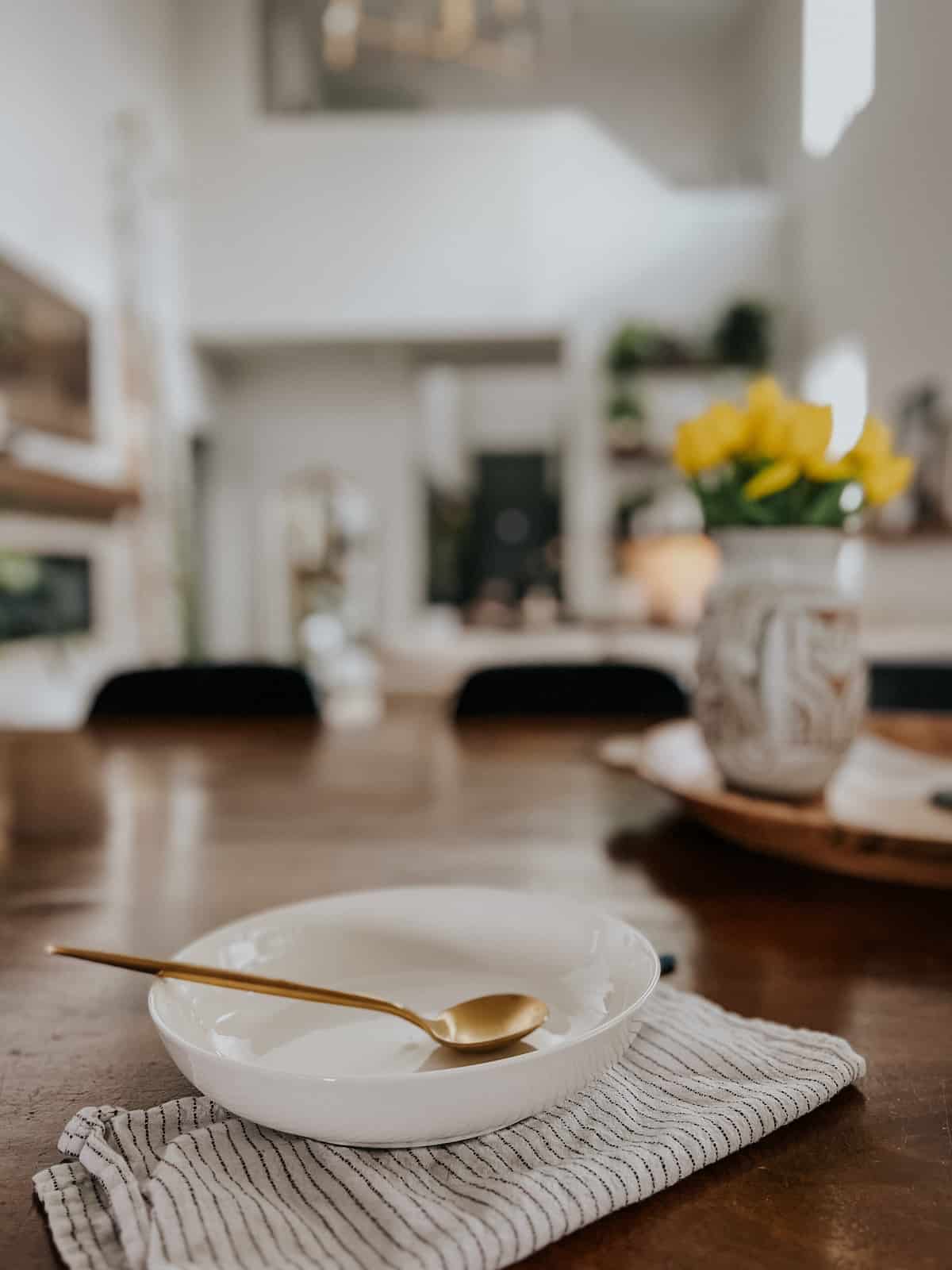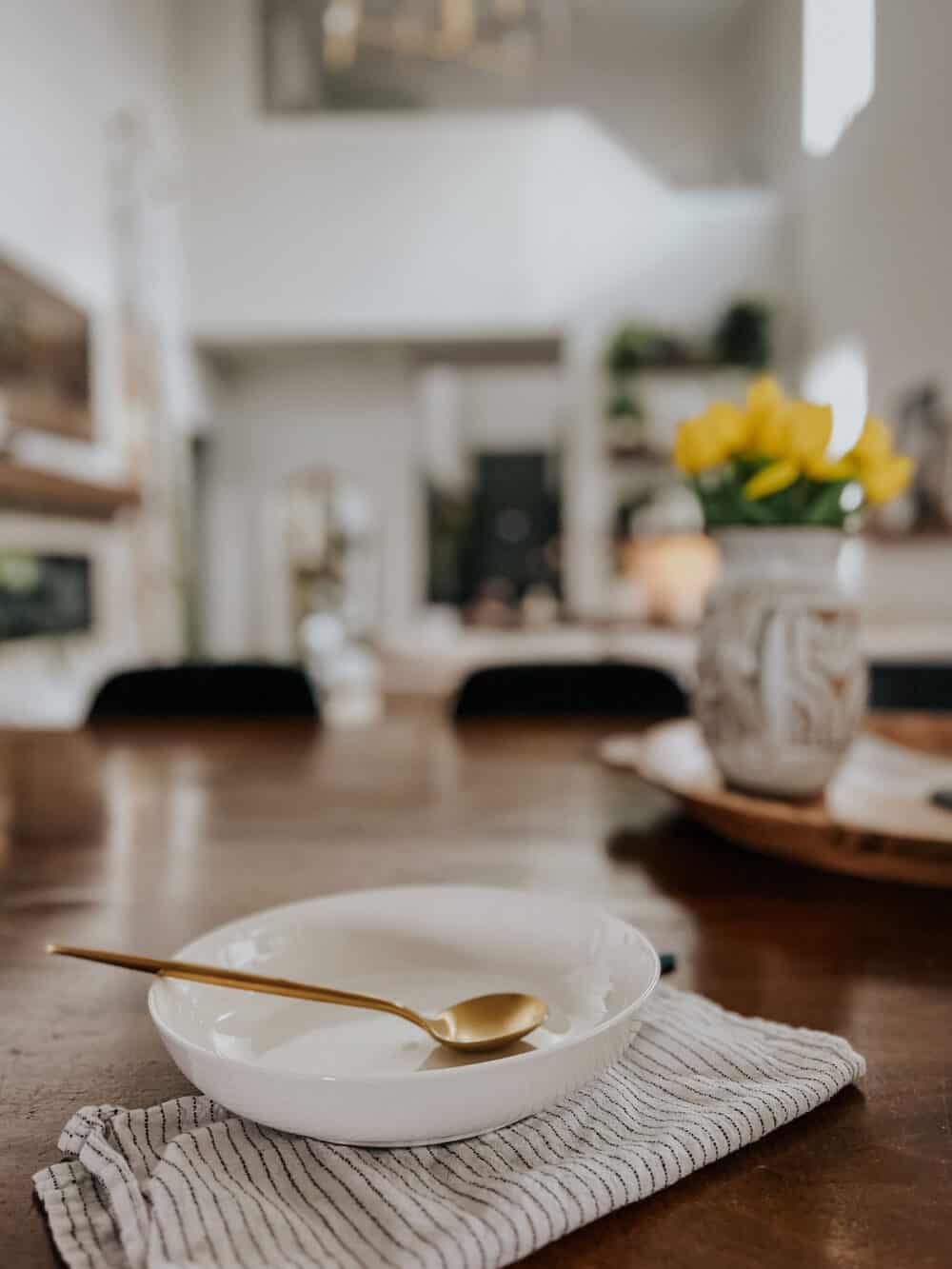 And finally, something that was looooooong overdue (and isn't fully complete yet). We've needed new bowls in our house for years. We don't use bowls all that often, but slowly over time our bowls have broken one by one. We were hosting a gathering for my dad's birthday when I realized we only had three mismatched bowls in our entire house (other than some tiny plastic kid ones). That night, I immediately ordered some beautiful low bowls for us to use for soups and pastas, and some melamine bowls for cereal and kid use. It's such an upgrade, I can't believe I didn't do it sooner!
I also got us some new silverware to use for gatherings, because I suspect my children have been accidentally throwing silverware away. Suddenly, I don't even have enough silverware for an 8-person table!
I grabbed this beautiful (and hefty) gold silverware for a steal and I'm setting it aside to only be used for bigger gatherings. I've learned that gold or black plated silverware chips if it's put in the dishwasher often. This won't be our everyday stuff, but we have enough for 12 people!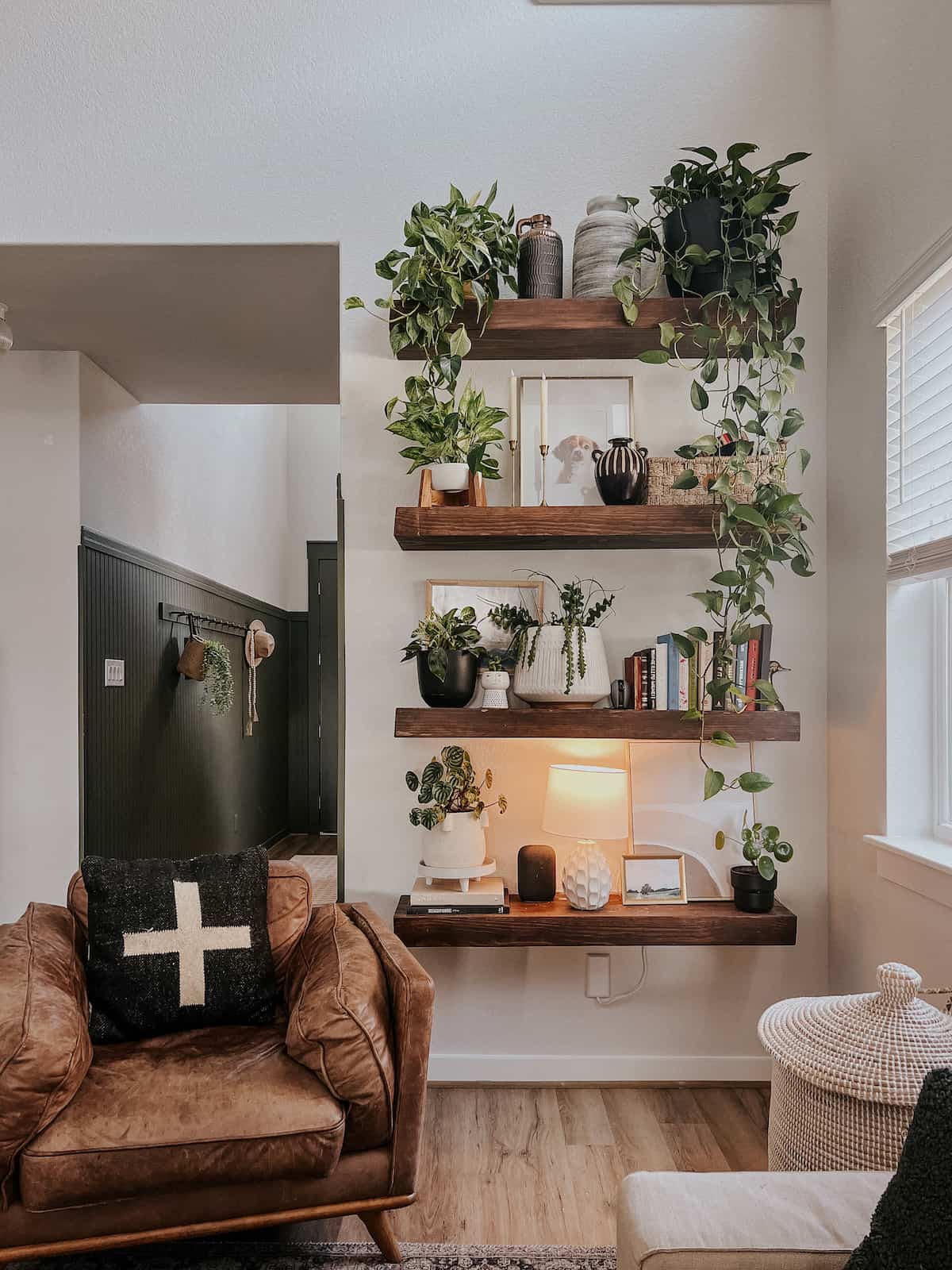 And there you have it – four simple changes we made around the house over the last few weeks! I'm feeling really excited and ready to dive into some fresh projects for the new year, so be sure to stay turned.
Here's a hint: our first project of 2023 isn't happening at my house!