It's week 3 over on Creating With the Stars, which means it is the semi-finals and only three are moving on! Go check out the amazing projects and vote for your favorite!
I mentioned a while ago that Corey and I have been working on putting together a gallery wall for above our bed. Last time we saw it, it was looking a bit sad. We've slowly been acquiring more frames and prints, and it's definitely coming together a little bit better now!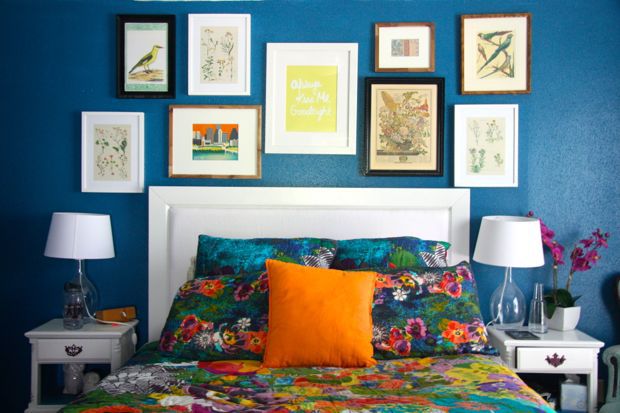 It's still not where we want it to be – there are way too many vertical frames, so we need to add a few more horizontal ones. I may also play around a bit with the arrangement, but I think this is a good start. It's been a very random process to put it all together – we started with just three or four prints that we already had laying around and hung them in an arrangement that we liked. Then, as we slowly bought more we just added to the arrangement until we got here. Doing it slowly like this meant that we sometimes had a super lopsided gallery wall, but we just pushed through and now it's looking a little more filled in. Like I said, we still need to work on it a bit, and we'd like for it to eventually spill over the sides and go to the edges of our nightstands, but this is a good start!
I like how this little arrangement has a decidedly "nature-y" theme, and I think it goes well with the natural feel of our bedding too. I'm also loving the random, eclectic feel it has going on – it makes the whole room look a little less "put together" and a little more cozy and collected, which is a good thing in my mind.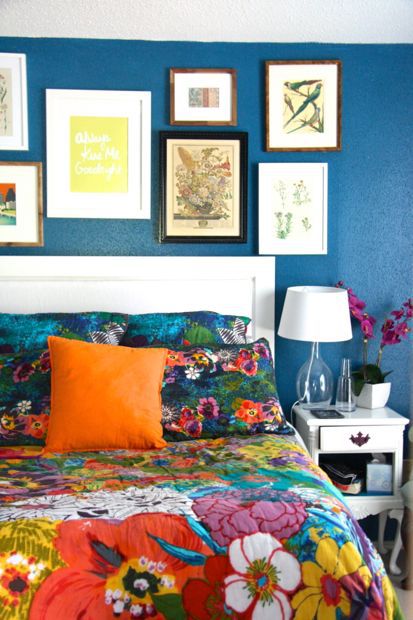 Anyone else been slowly building a gallery wall? I'm hoping we can finish this one off soon!