As I get older, my style is ever-evolving and changing. With each new year, I find myself becoming more and more restrained when it comes to what I display in our home – I tend to prefer more minimal and clean styles in my day-to-day decorating life and I don't like a lot of clutter in my home.
However.
For some reason, at Christmas time I throw that all out the window. We have a lot of Christmas decorations and I can't seem to resist putting every last one of them out. That may change in future years, but for now I'm loving our decked-out Christmas home and I can't get enough glitter, lights, and greenery.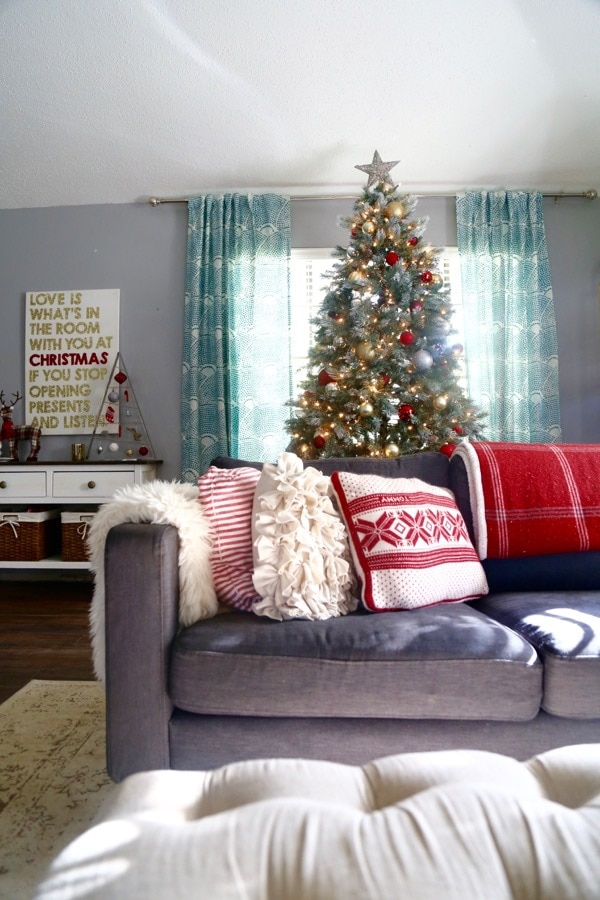 Our Christmas decor has stayed pretty much the same from year to year since we've lived in this house, with only a few minor tweaks and additions. I'm big on tradition and love for things to remain the same when it comes to holiday celebrations, so I'm not complaining. This year we made a small change and put our Christmas tree in front of our big picture window instead of in the corner of the living room – it's only a few feet away from where it usually is (literally, less than three feet), but it made a major difference for me! I love that we can fully see the tree when we pull into the driveway each night, and I love that Jackson can still access the bookshelf with all of his toys. It was nice to not have to rearrange any furniture this year to fit the tree in, and I think this will be the spot for it from now on.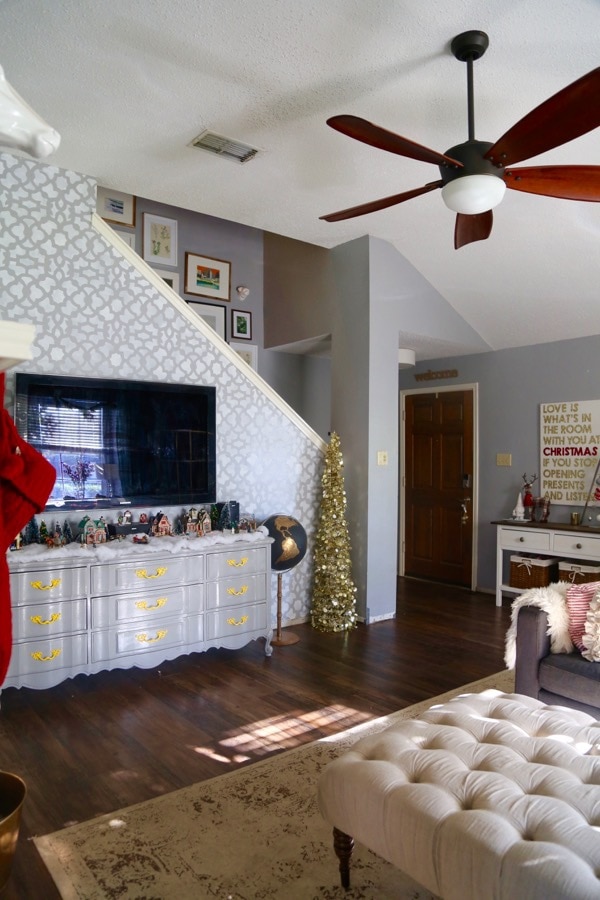 There's something so comforting to me about pulling out all of our Christmas decorations, and something so peaceful about spending the day redecorating our home. I can't get enough. There are already so many memories tied into these decorations, and I know that will only grow stronger the longer we have them!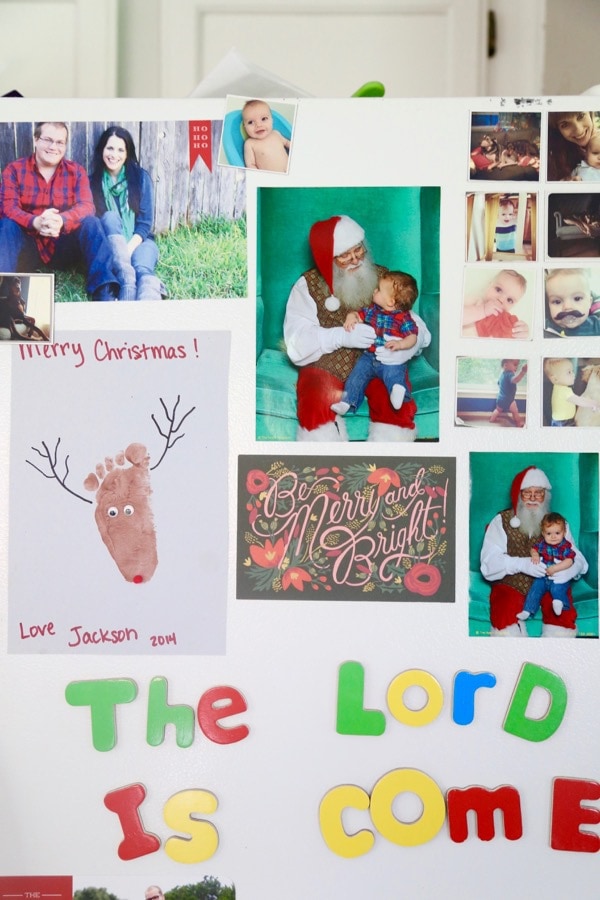 Now all that's left is to figure out how I'm going to keep my child from messing with the gifts so I can start putting them under the tree! We're actually done shopping already, but I haven't wrapped any gifts for fear that he won't leave them alone. Our tree is looking pretty sad, though, so I don't think I'll resist for much longer!
Tell me about your Christmas decor? Do you keep it simple or go crazy?