(Pssst – If you're in my family and don't want to know what's going to be in your stocking on Saturday, don't peek! You've been warned.)
I know Christmas is basically here (eek!) but I have one last gift idea to share with you. It's a little late in the game, but these gifts would be amazing for basically any gift-giving occasion. Father's Day…birthdays…National Ice Cream Day.
What? You don't celebrate that one?
I mentioned a while back that Corey recently got a lathe (thanks to the always amazing Rockler!) and has been playing around with it. I showed off the furniture legs that he made for our bar cart (it's almost done – I promise for real this time) along with a really cool video that shows how it works, but I didn't really show off the cool stuff this thing can do.
Like this handmade screwdriver: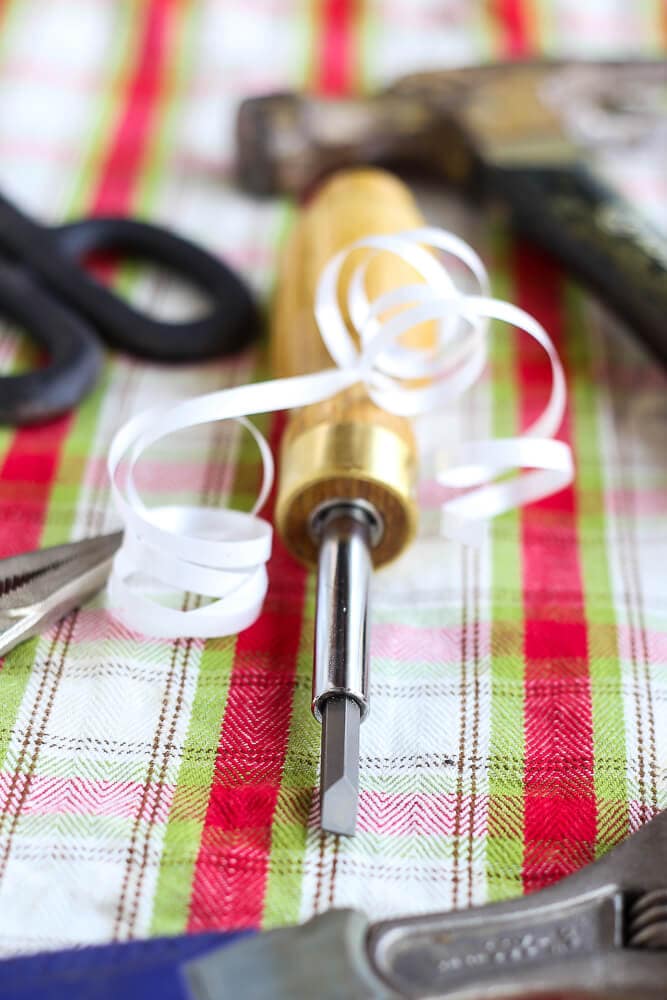 (This post contains affiliate links. Click here to see my full disclosure policy.)
Or this DIY ice cream scoop: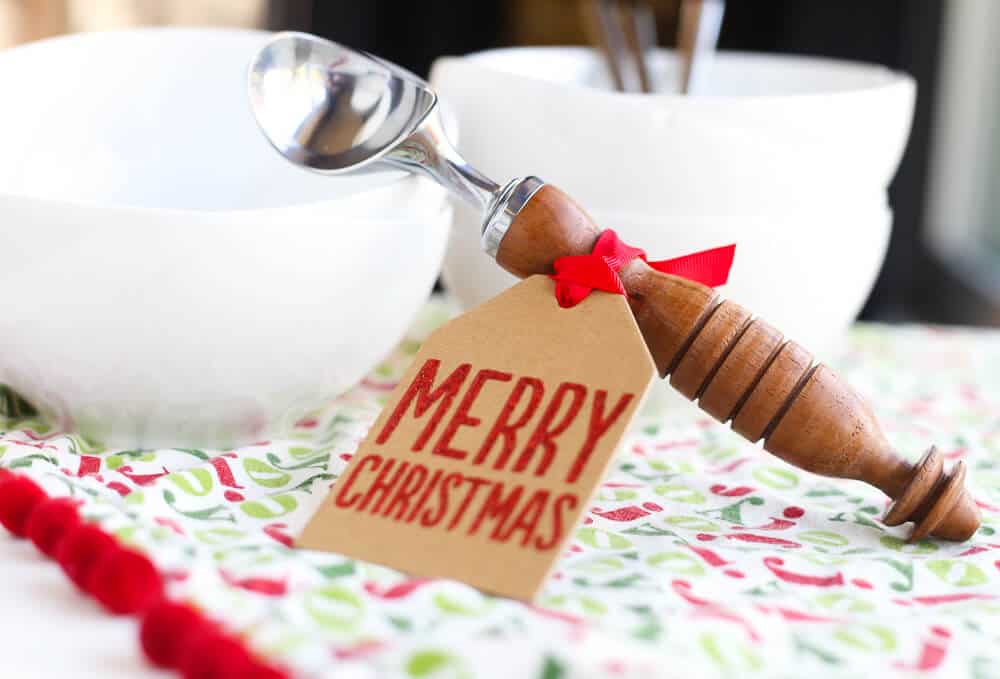 WHAT.
That's right. Corey made these guys. With his hands. And the lathe. And I was so impressed when he showed them to me that there was some serious swooning happening in our kitchen.
He's the best, is what I'm saying.
Anyways. The gifts. When we got this lathe Corey immediately knew he wanted to use it to try out some homemade gifts for the holidays, and we figured it was a perfect opportunity to get creative for our stocking gift tradition with my family. So, Rockler sent us a few of their ice cream scoop kits, and some screwdriver kits. Corey worked his magic with the lathe, and the next thing I know, we've got these guys ready for gifting.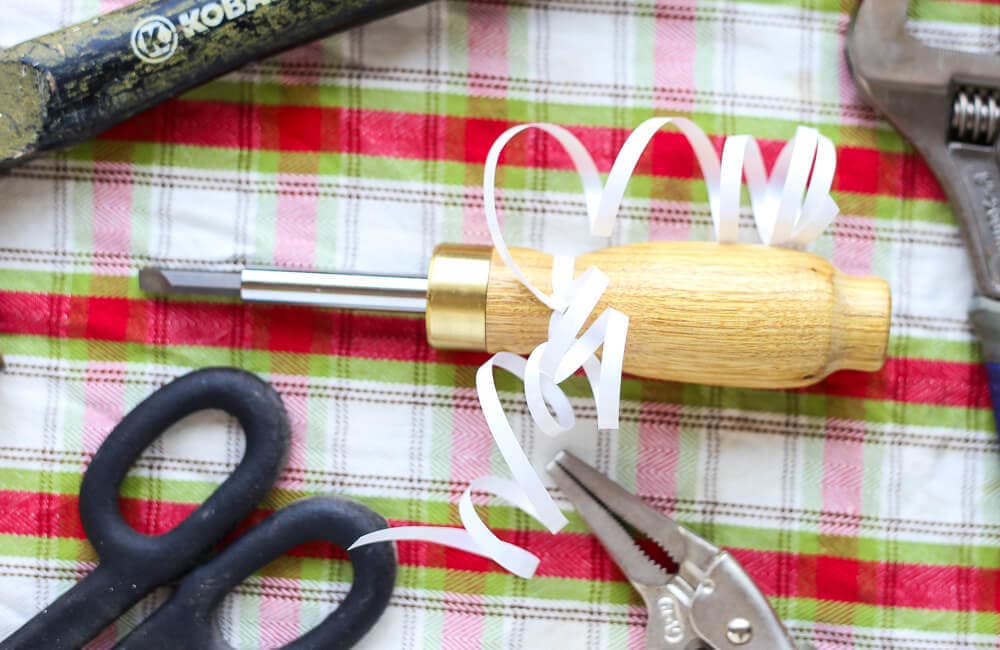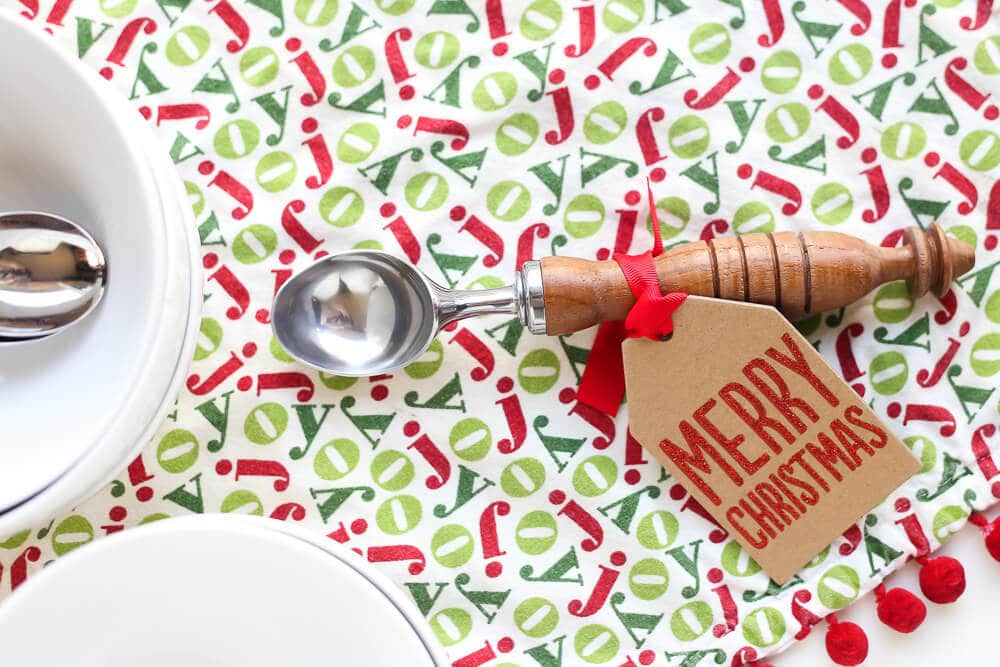 Amazing, right?! It kind of blows my mind that we're able to actually make something like this in our own home, and it makes me so excited for the possibilities as Corey keeps practicing with this tool. I can assure you there will be some seriously cool projects coming our of our workshop thanks to the lathe.
I think my favorite thing is that each piece he creates is slightly unique – he can get really creative with the designs and it's so fun to watch and see what he comes up with. I love that even though he's making essentially the same thing for everyone's stocking, they're still each going to have their own beautiful design.
I've already let Corey know that I'm definitely going to need my own version of each of these once the holidays are over. Maybe I can even talk him into just replacing every kitchen tool and hand tool we have with a homemade version.
That's not too much work, right?!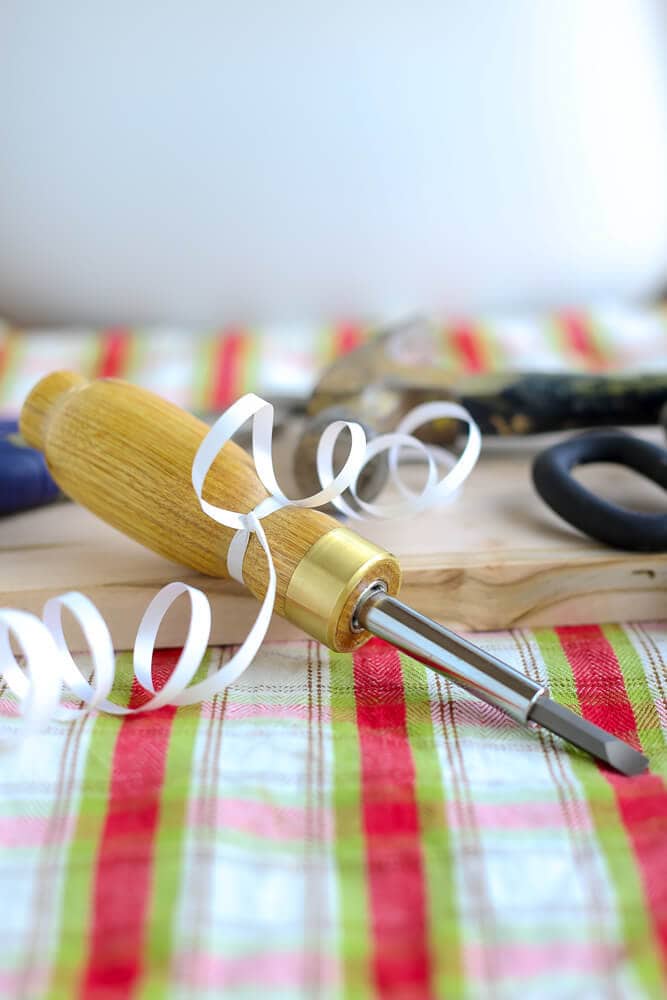 I'm so pumped to give these out to my family on Saturday – it feels so much more special to give a gift that took some real time and effort, and they're going to love it.
And if they don't, that's okay…I'm sure I could find a spot for them in my house.
I mean, if I have to.
Did you make any Christmas gifts this year? This is our first year to really get crafty with our gifts, and it's been so fun!