14 of the Best Card Games
If you've been reading here for any length of time, you know that Corey and I are big fans of board games. We love to learn new games, our collection is a little bit out of control, and we play games every chance we get.
Our favorite time to play is when we have family gatherings – my family was always big into playing games together when I was growing up, and it's a tradition we really want to carry on. We always have fun busting out a ton of different games when we gather for the holidays, so I thought today I'd share a few of our favorite easy to learn and quick to card games that would be perfect for Christmas weekend. Most of them are available on Amazon, so you've got plenty of time to get 'em here in time for your celebrations (or even for a really awesome stocking stuffer)!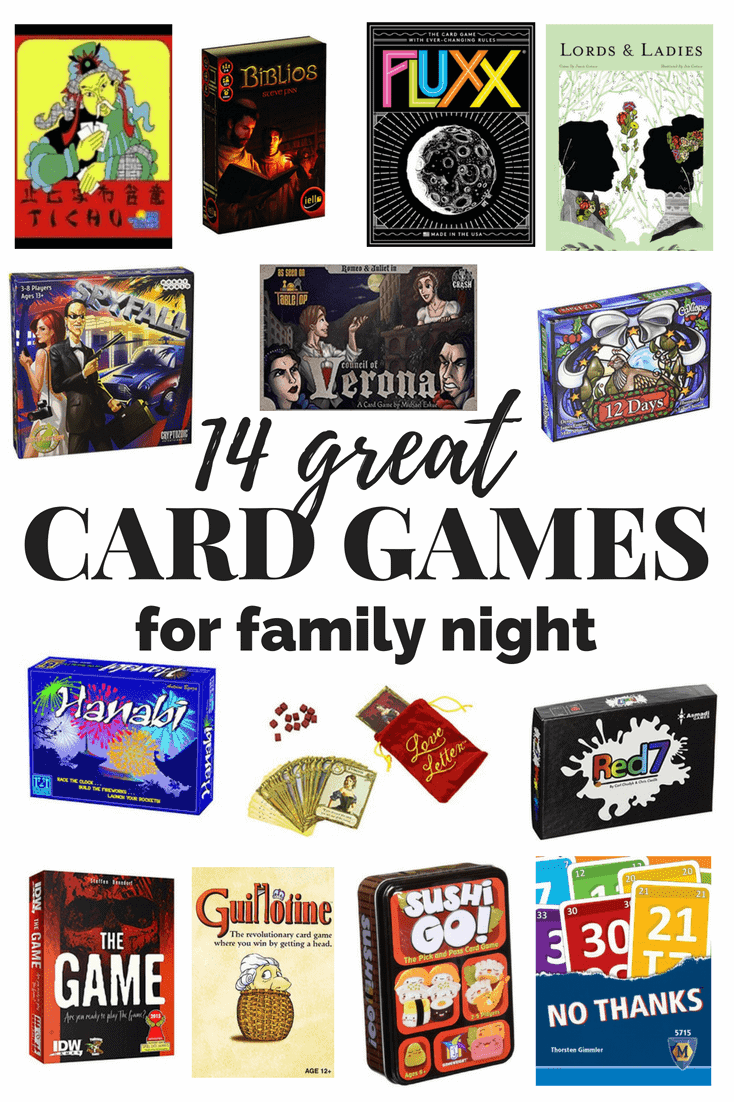 (This post contains affiliate links. Click here to read my full disclosure policy.)
14 Fun Card Games (Perfect for Family Night!)
Here are some more board game recommendations:
What are your favorite card games to play as a family? We'll definitely be playing a few of these this weekend!