Easy (& Adorable!) DIY Globe Art
Do you ever have things in your house that you buy with every intention of turning it into a cute project and then it just sits in your house for, like, ever and you forget it even exists?
Because I totally do that all the time. It's pathetic, and one thing I've been working on lately is actually tackling all of these little projects that I've been putting off for years. It's so silly to procrastinate on them – it's not like they're challenging or particularly expensive. I'm just a slacker!
Take, for example, this globe. I actually bought it for a little thrift store challenge that Young House Love hosted ages ago…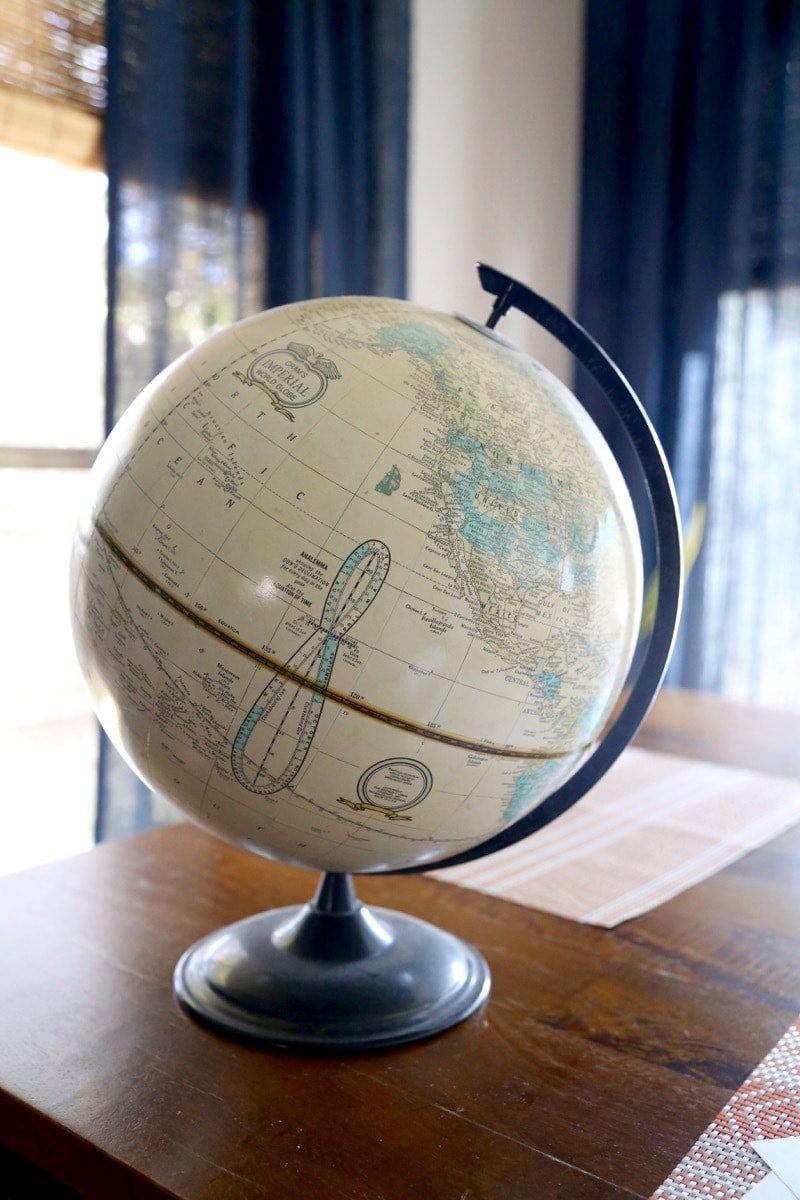 This cute little globe has been sitting in our garage for (literally) years just waiting for me to do something fun with it. I painted the base black right after I got it, and ever since then it has just sat there. So, recently, I decided it was high time I make it cute. I wanted to put it in Jackson's room because he's got a ton of shelves in there and we weren't doing anything with them. It took me under an hour from start to finish to get this project done, so I cannot believe I didn't take this on sooner!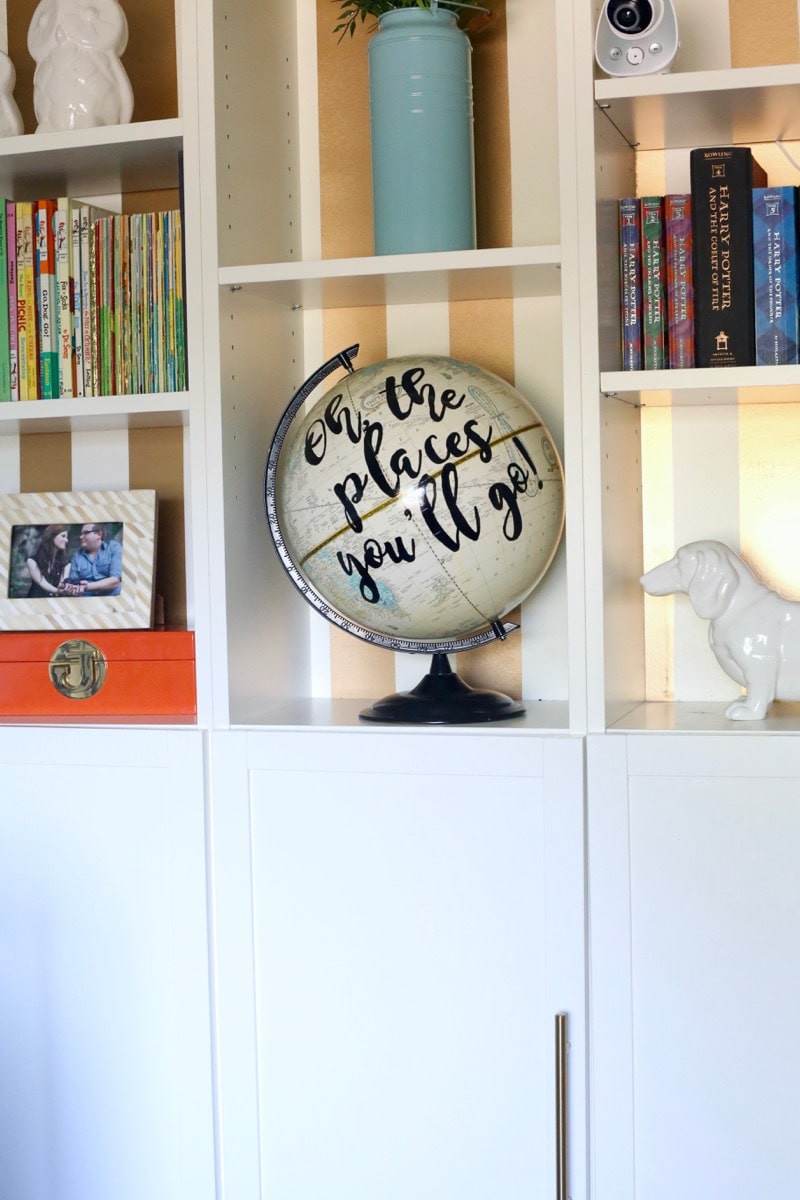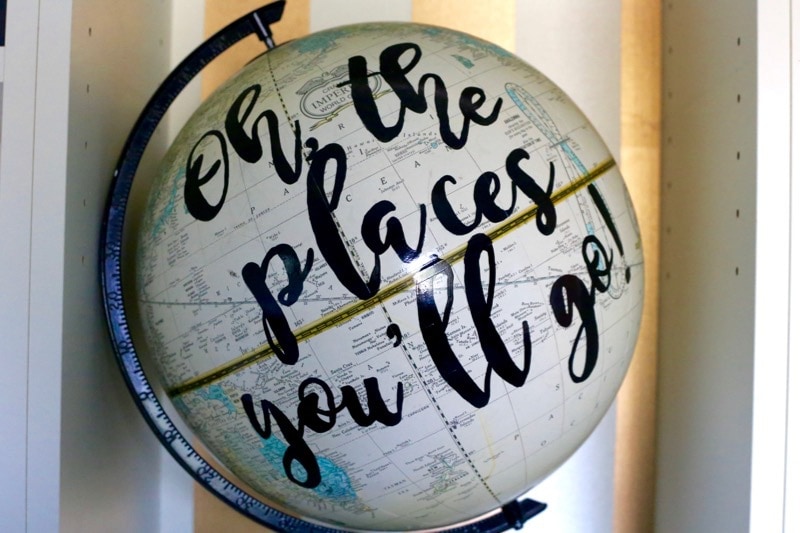 (This post contains affiliate links. Click here to read my full disclosure policy.)
Turned out pretty cute, right?
This is seriously one of the easiest projects on the planet. I just wrote up my design in Word (I picked this sweet Dr. Seuss quote for no reason other than it felt like a good choice for a toddler's room) and printed it out, then I used the same pencil transfer technique that I used when we made the growth chart in Jack's room.
Once I had my pencil outline done, I went back in with my handy paint pens (I'm finding myself reaching for these constantly right now – they're awesome!) and filled in all of the words. I gave it a few minutes to dry and then it was done!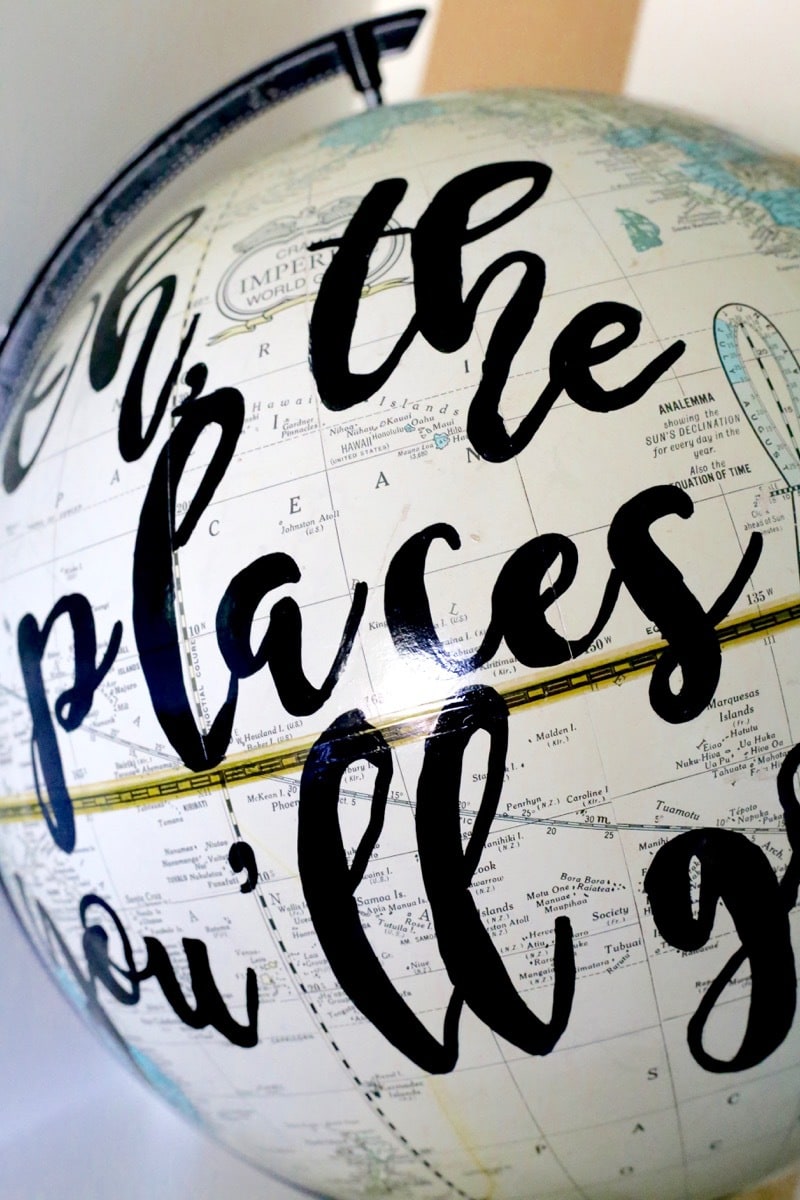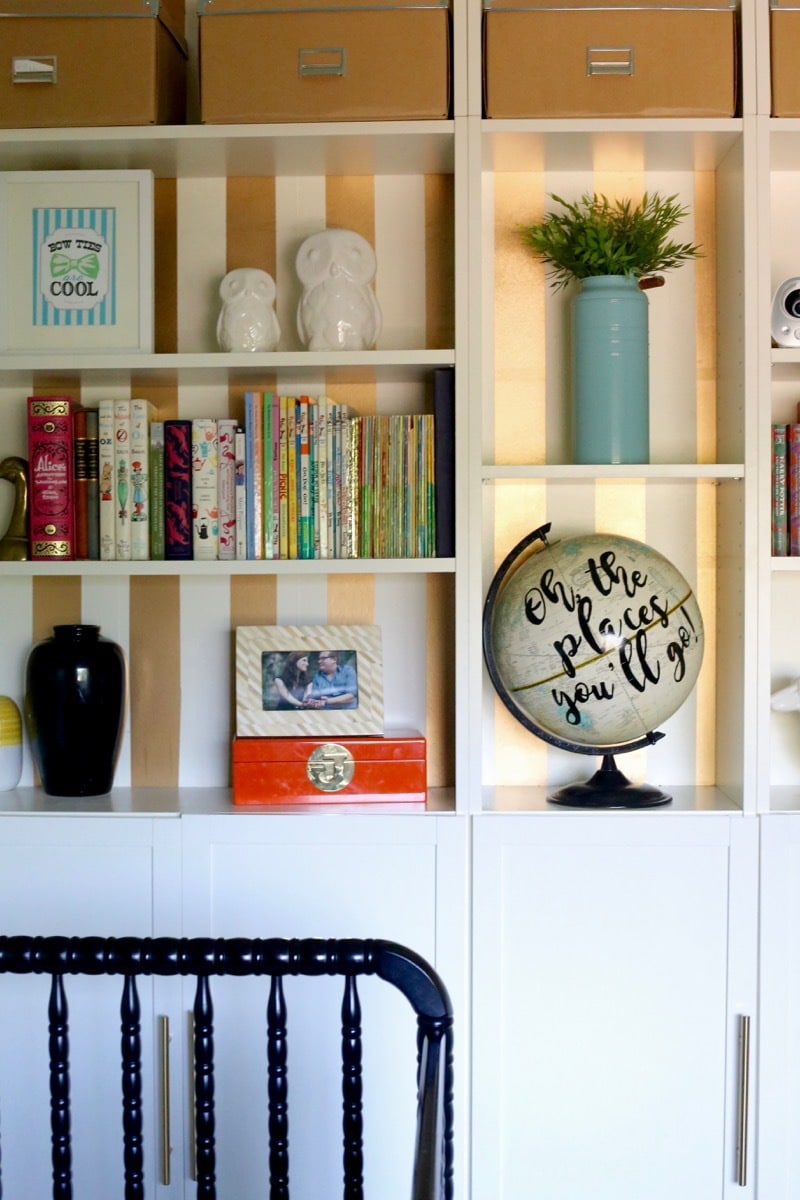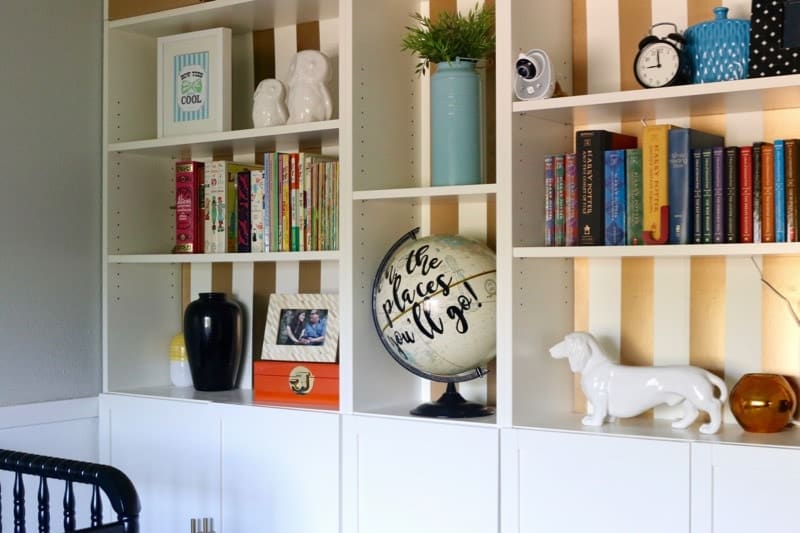 At first, Jackson told me he didn't like it and that I needed to find "a good place for it to live," but when I told him I wanted it to live in his room he decided it could stay. I think it looks pretty darn adorable, and I love how it ties into the other little black accents in his room!
I can't get over how simple and quick this project was, and I'm so proud of how it turned out!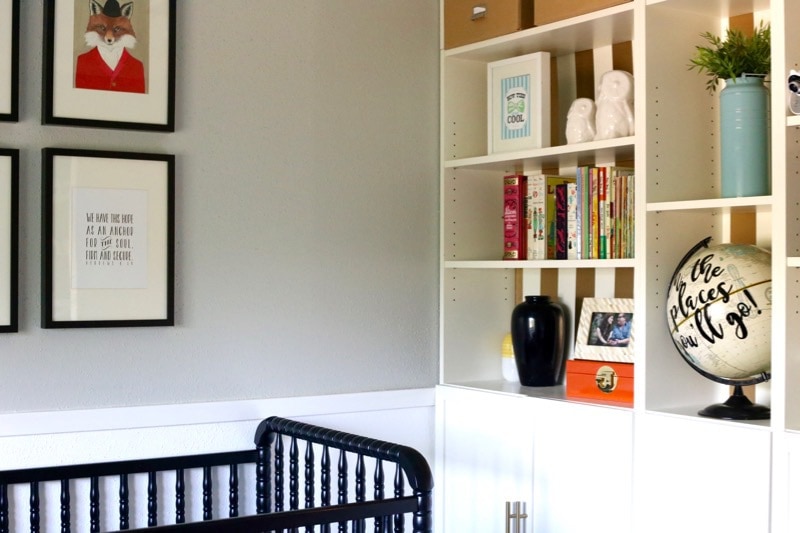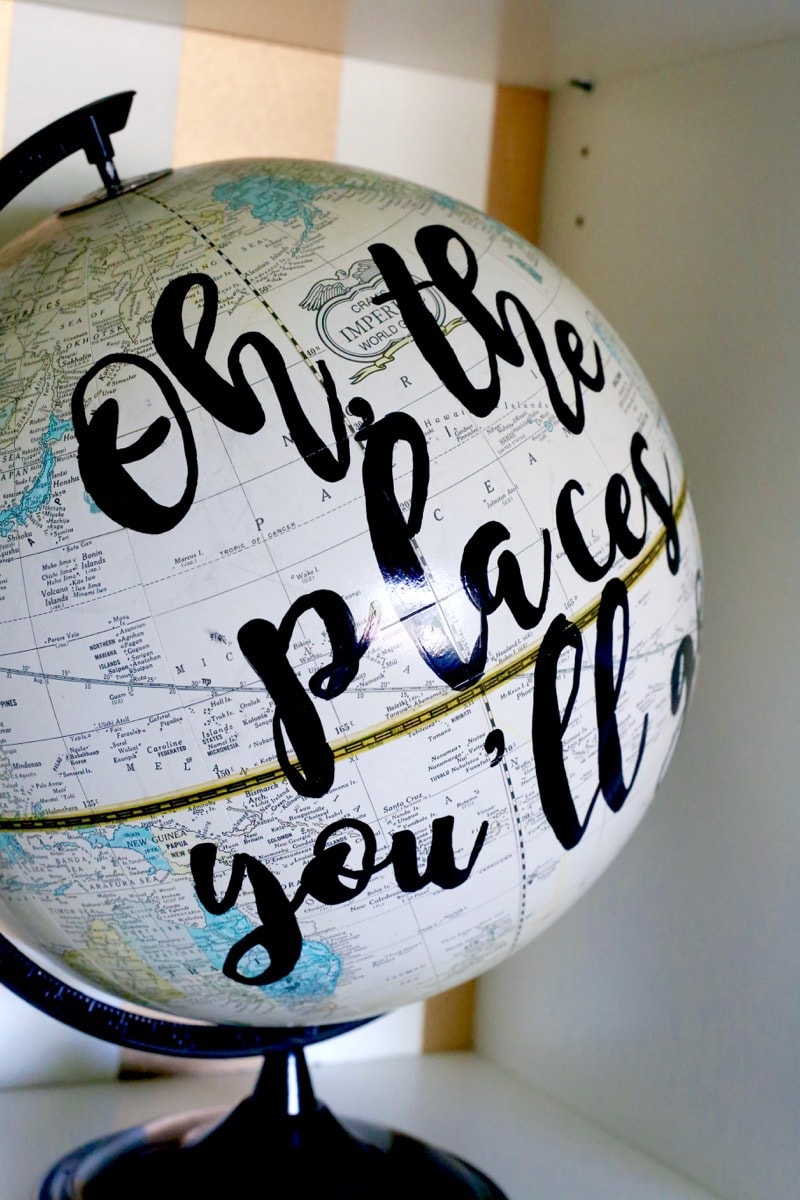 If you want some more globe inspiration, you can check out my black globe project from a few years back – it's still one of our most popular projects on the blog! There's just something about globes that's so enticing and so fun to display.
If you want any more details about anything you see in Jackson's room, feel free to click around below for info on where to buy!

Have you ever made over a globe before?