Have you ever heard of the Haven Conference? It's a gathering of about 400 home decor & DIY bloggers who all love to geek out over all things DIY and blogging. It's full of classes to learn about blogging, vendors who are excited to work with bloggers, and bloggers who cannot wait to connect with each other and make new friends.
Basically, it's heaven on earth.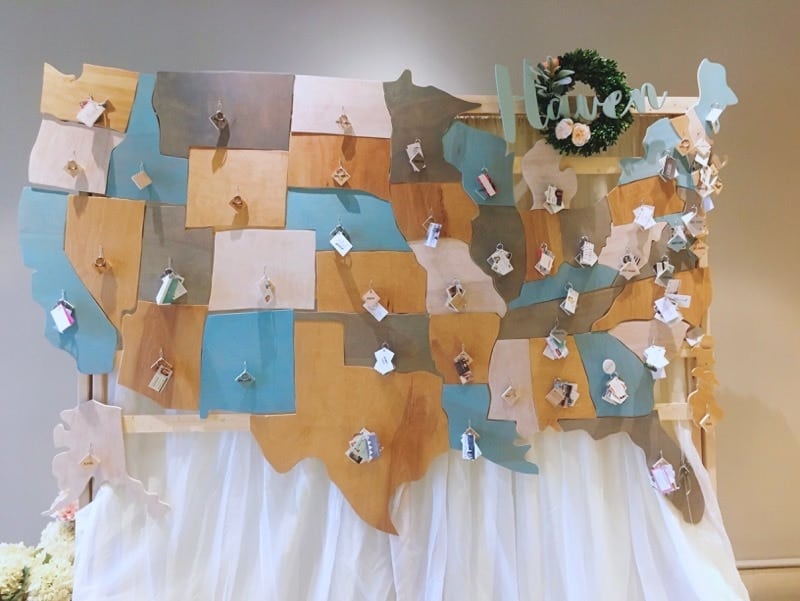 Y'all, I can't even find the words to tell you how much fun I had at Haven, and how much I learned while we were there. We've wanted to go every single year since it first started and we finally made it. The classes were amazing, the people were incredibly friendly, and the swag was out of this world!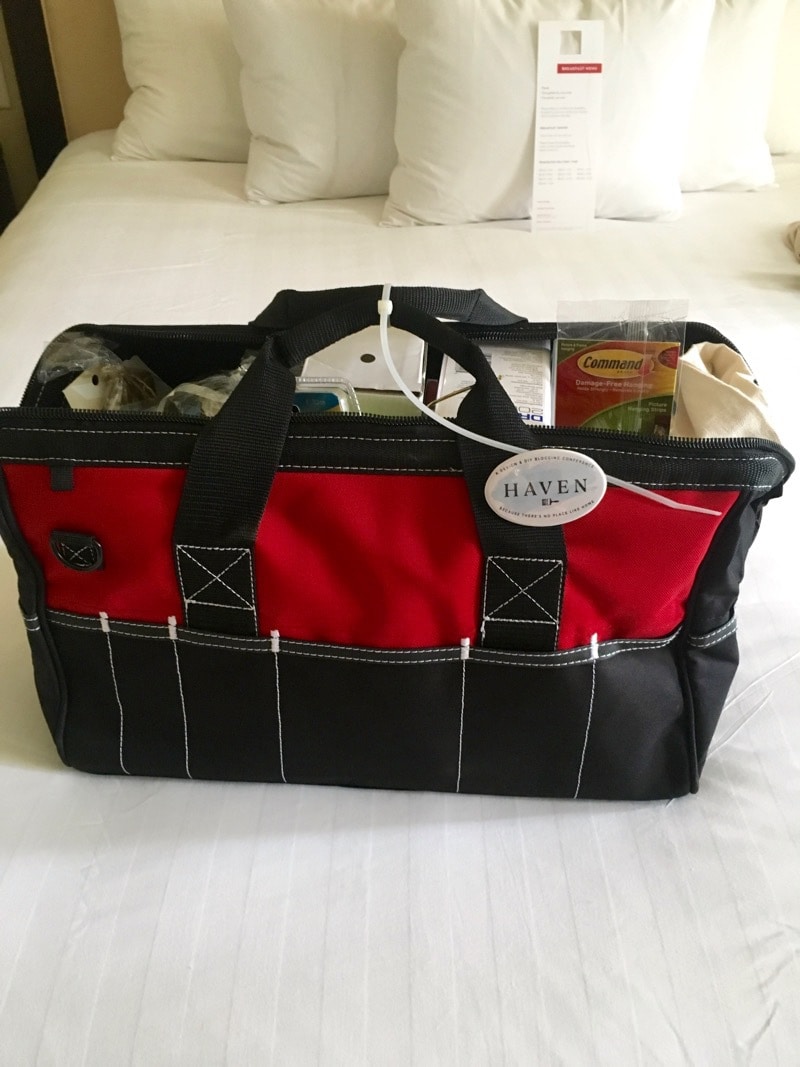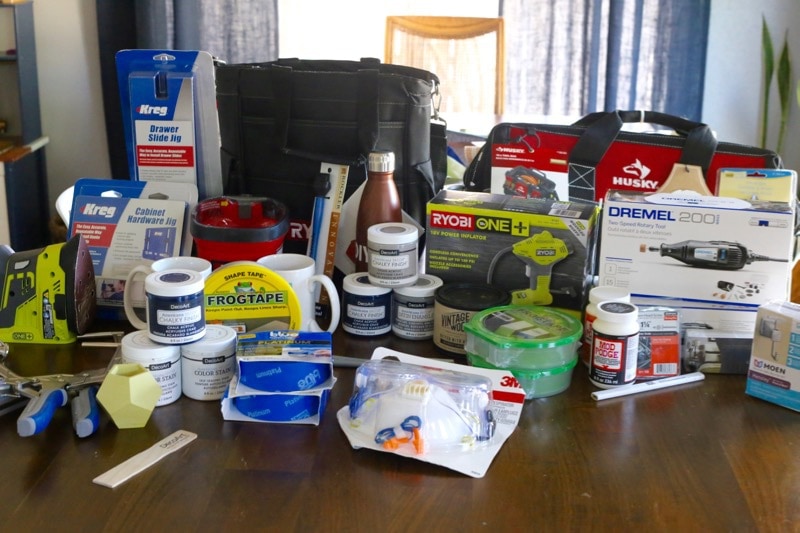 It was our first time leaving Jackson overnight, so Corey and I were both an emotional wreck when we were leaving. Thankfully, we started making friends literally as soon as we arrived (we met Tammy right when we got off the train in Atlanta!) and it was smooth sailing from there. We were so busy and there was so little sleep that we barely even had time to pause and think about how much we missed him. Of course, as soon as we hit the airport on Sunday afternoon the homesickness hit us full force. It was pretty wonderful to walk into our house and see him waiting for us!
This year at Haven, they had mentors for all of the attendees. That meant that there were some designated times throughout the weekend for us to get together with our little group and spend time with our mentor asking questions, getting to know them, and just connecting. We were lucky enough to get Katie & Jeremy Bower from Bower Power and we were thrilled. We had hoped we would get to chat with them over the weekend because it's rare to find other bloggers who are also a husband & wife team…and, y'all…I can't even begin to tell you how sweet, genuine, and friendly they were. They were so available to talk to us anytime we needed them, they were so funny and fun to be around, and I am so grateful for all the hard work they put into being amazing mentors.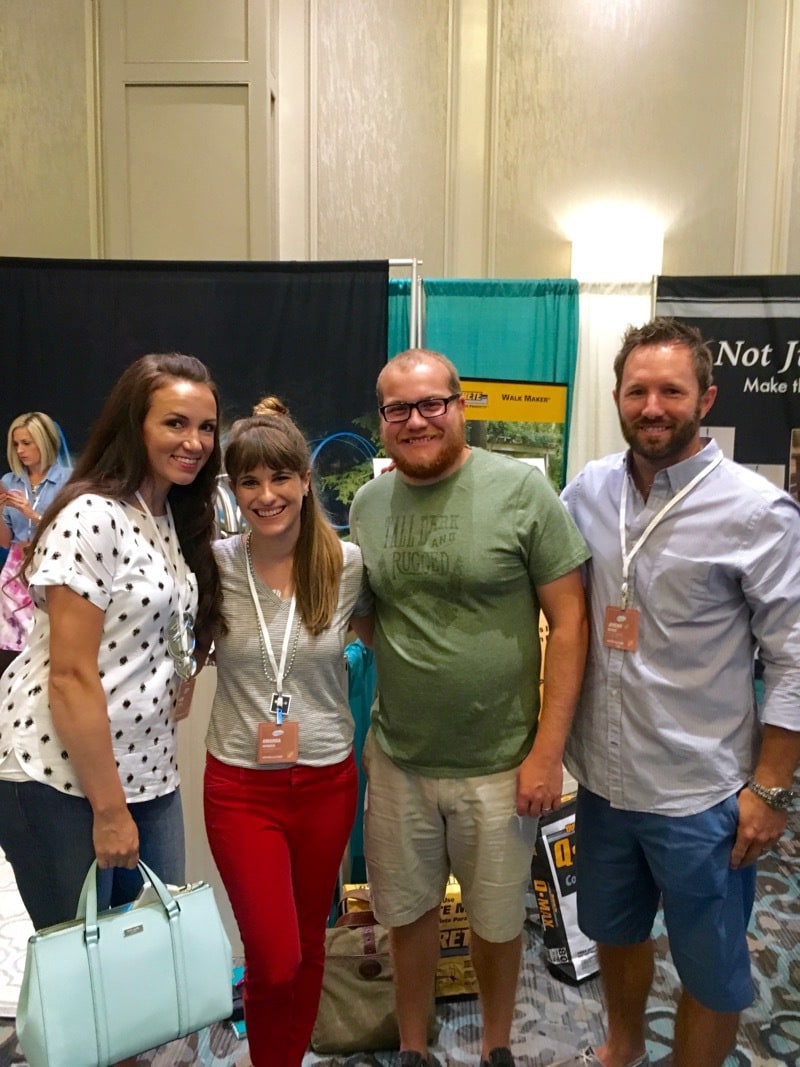 The classes at Haven were overwhelmingly informative and so wonderful. I learned so much and I can't wait to apply everything. Corey got to go to a lot of the fun hands-on classes (like a class on making decorative cuts with Jen Woodhouse and a glass on Rustoleum's awesome new garage floor coating) and I went to the more business-related classes. We both left feeling like we could conquer the world…and then we woke up on Monday morning with a to-do list that's about 17 miles long and only a few days to accomplish it before we go back to work on Monday. Whoops!
The thing I'm most excited about coming home from this conference is all of the amazing new things I'm going to be able to bring your way soon. We have so many new project ideas and so many potential partnerships with blow-your-mind amazing brands – we've got so many things up our sleeves over the next few months, and this blog is going to be so much better for all we've learned this weekend!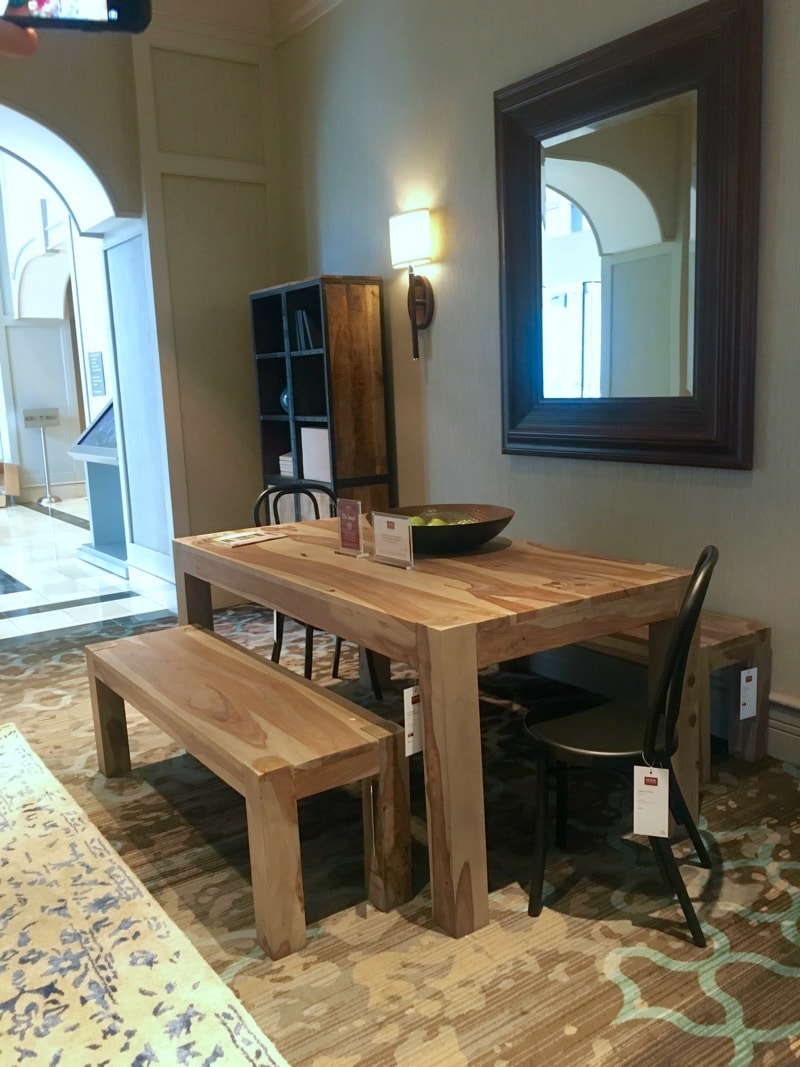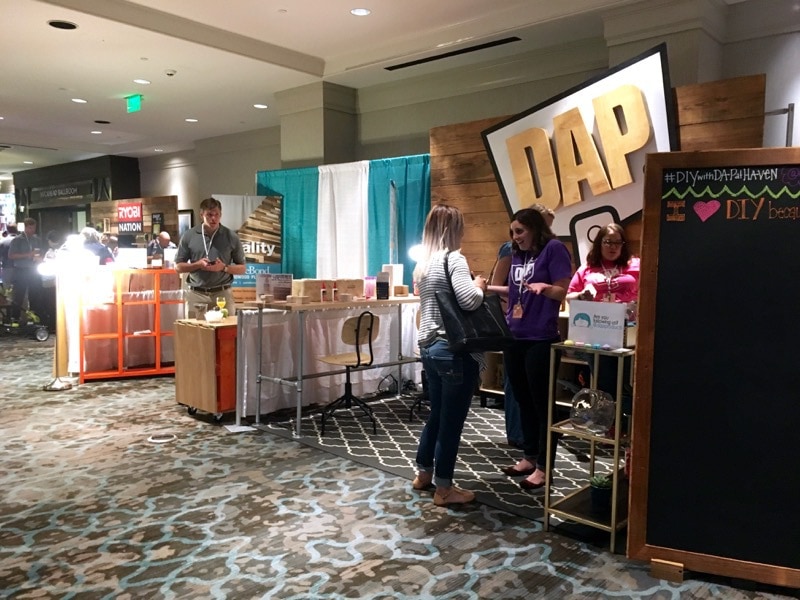 BUT! Enough about the business stuff. Let's dish about the fun. On night one we met the most amazing group of girls that have now officially become my blogging tribe. Expect to hear lots more about them over the next few months because we have some crazy exciting collaborations in the works.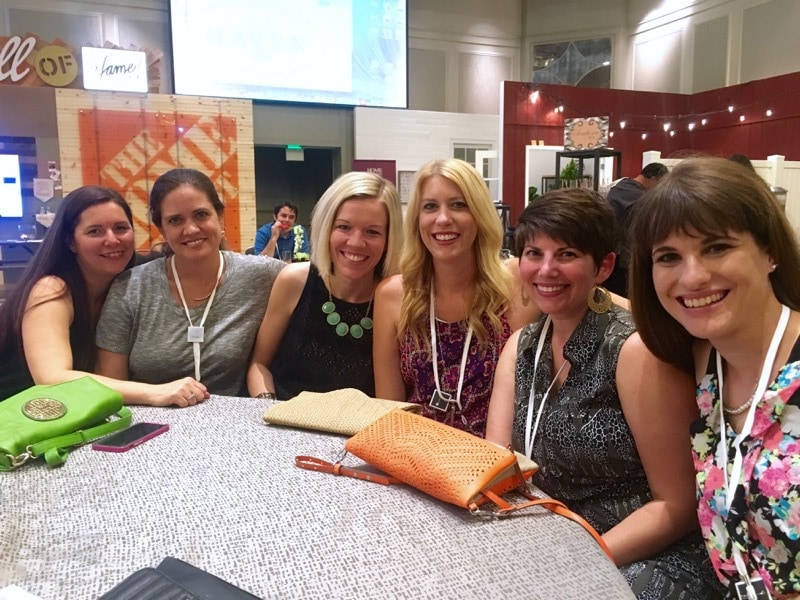 Kim from Knock it Off Kim | April from Uncookie Cutter | Meg from Green With Decor | Amy from My Life From Home | Emily from Two Purple Couches | Me! | (Not pictured) Roxanne from The Honeycomb Home
We stayed up way too late in the hotel lobby bar chatting and drinking with them (pro tip – if you ever hit up the Grand Hyatt Buckhead in Atlanta, don't order a mixed drink. They're delicious but they'll set you back about $15! I thought poor Corey was going to keel over and die). This was my first time really getting to chat with other bloggers who just understand what I do and that totally speak my language, and Corey and I were in our happy place.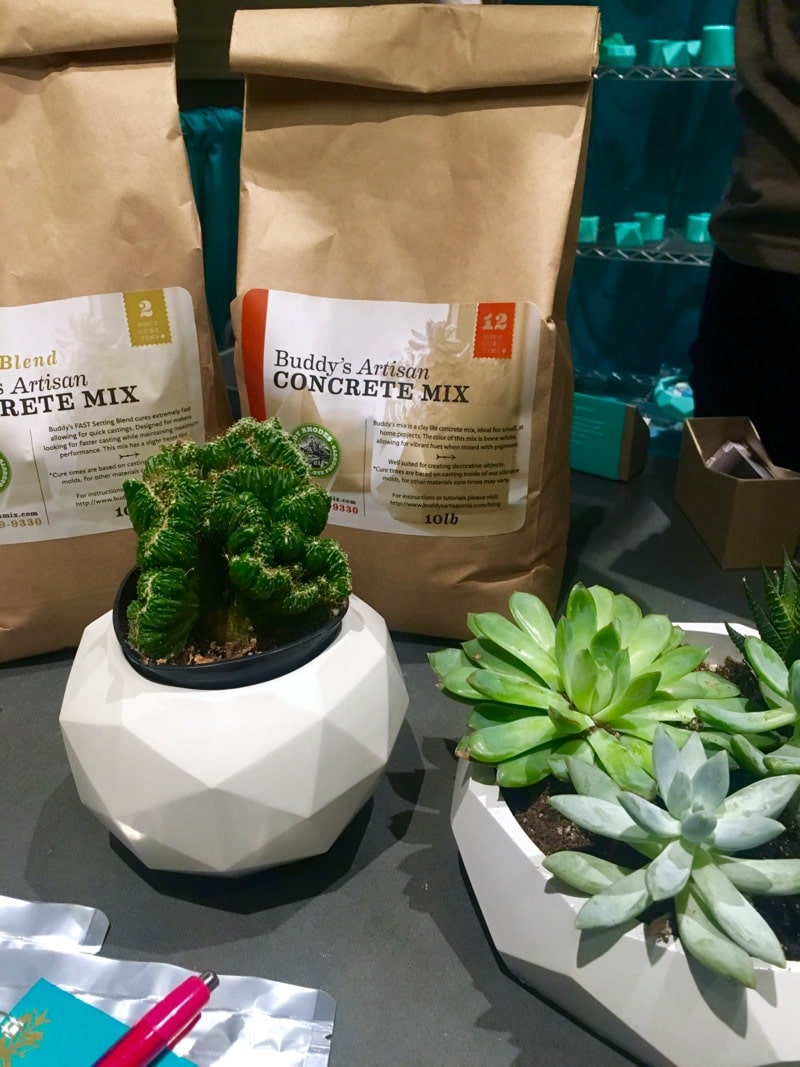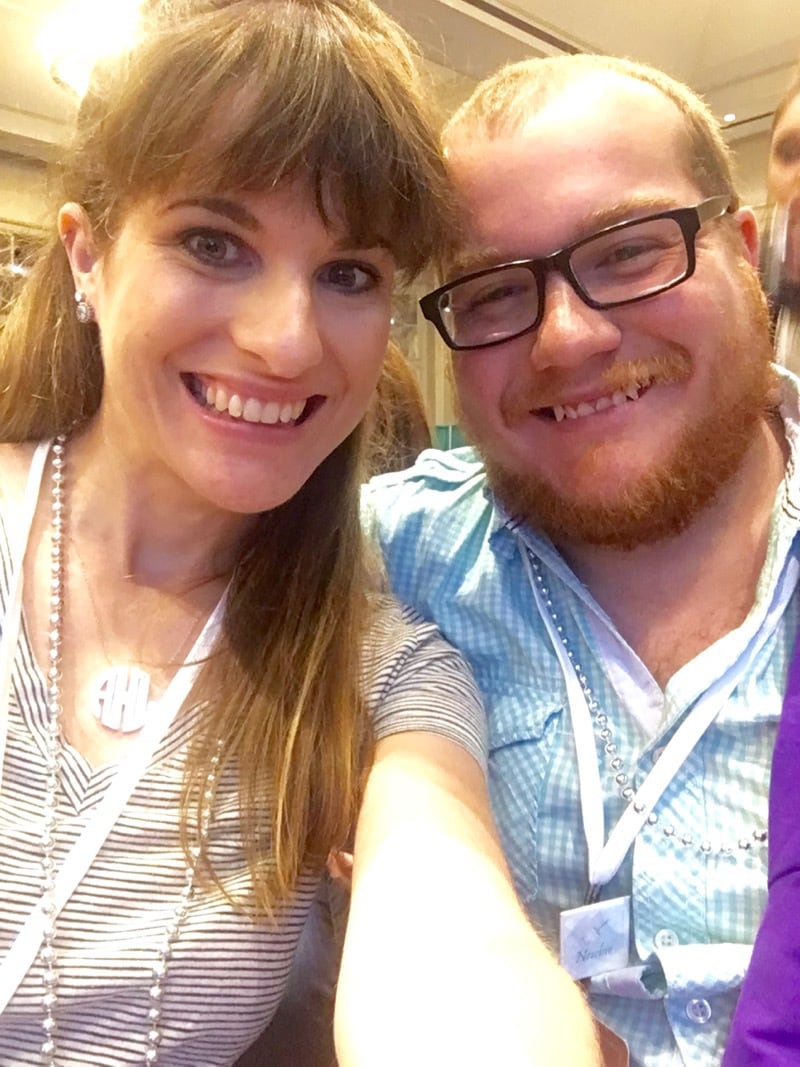 Notice the wild excitement in my eyes? I looked like that all weekend.
The next few days after that were just a whirlwind of classes, networking, meeting brands, and bonding with our new friends. We learned about photography, email newsletters (have you signed up for ours yet?), creating products (I've got a super exciting ebook idea that I hope to start on soon!), and working with brands. We stayed up past midnight hanging out with friends every single night and woke up at 6:15 each morning to dive back into learning. We met bloggers that we've admired for years and years and got to spend time actually getting to know them on a personal level. We made a to-do list so long I don't think I'll be able to finish crossing things off until I turn 72.
In short, we had a pretty epic time.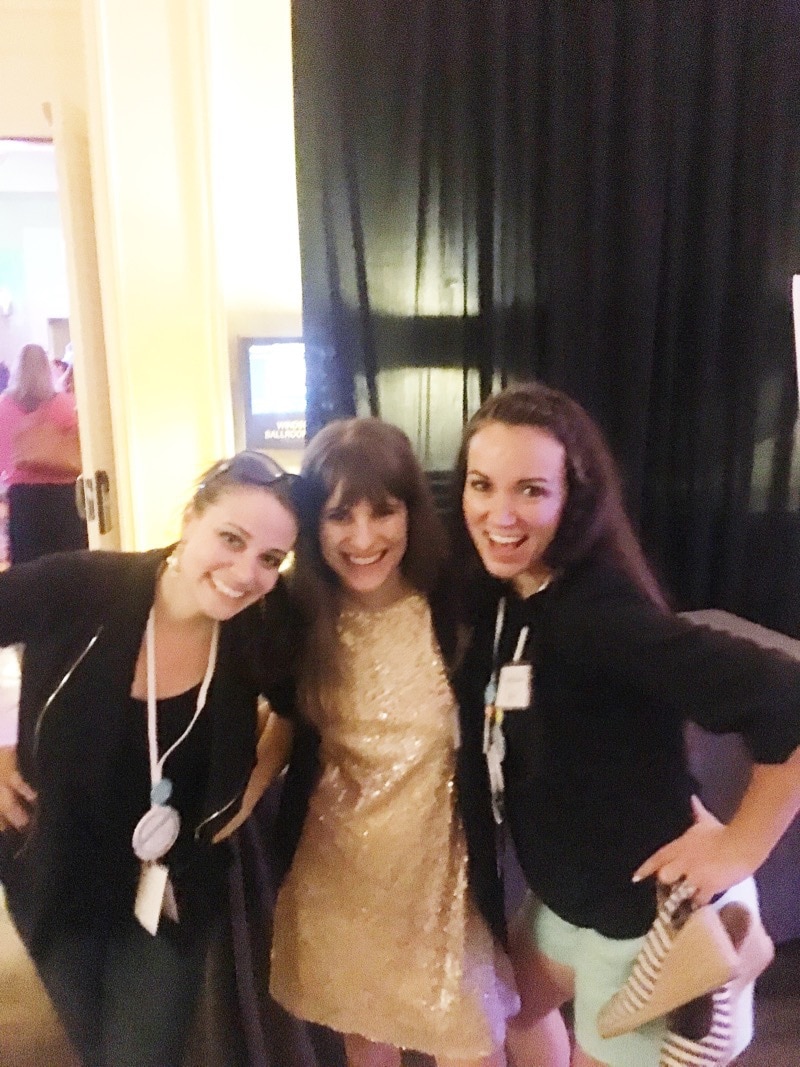 It's crazy blurry, but I can't resist this fun, sweaty, post-dancing photo with Sherry & Katie!
John & Sherry Petersik were the closing speakers, and it was so nice to hear from them about what they've been up to since they stopped blogging and to hear their advice on avoiding getting burned out. They seem to be genuinely loving their podcast and the other fun projects they have in the works (like their coloring book – affiliate link – that I can't wait to buy!) and they're just incredibly lovely people.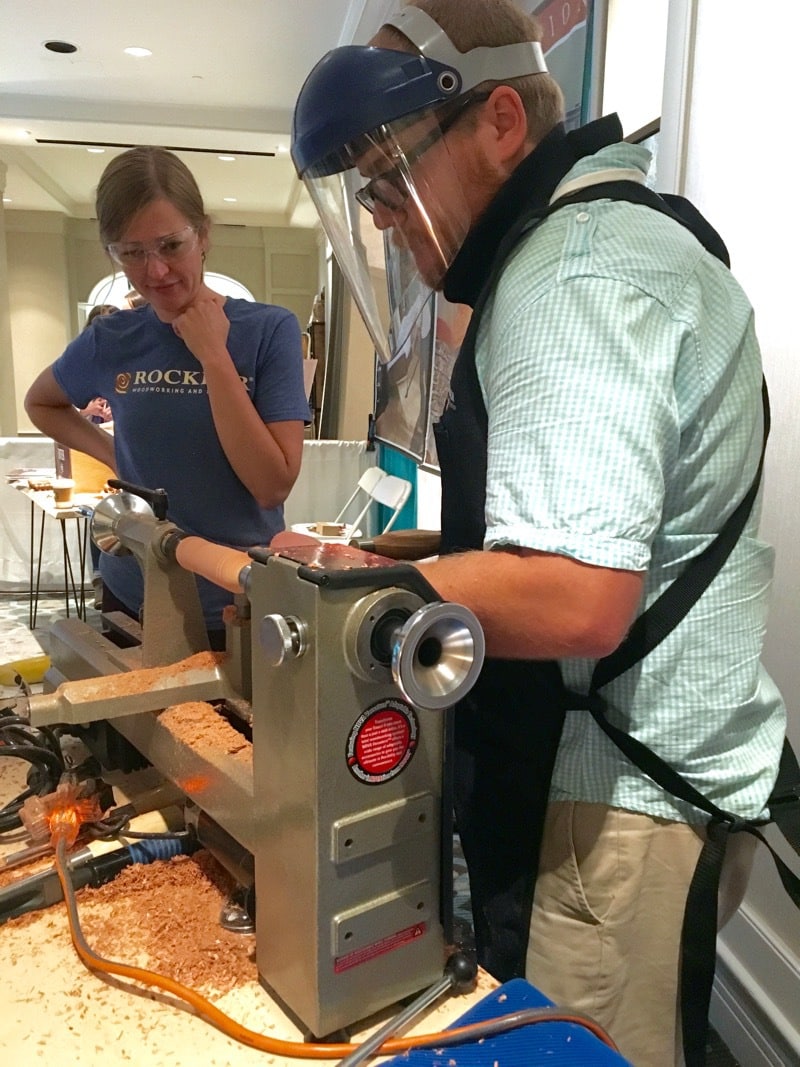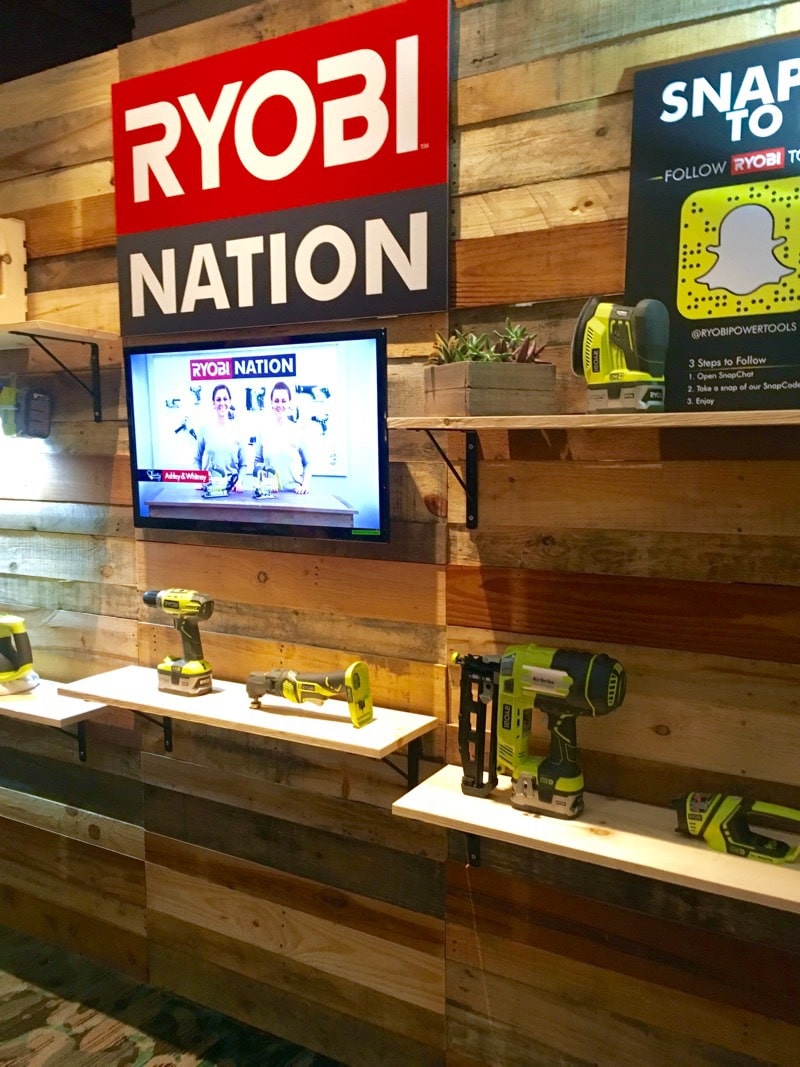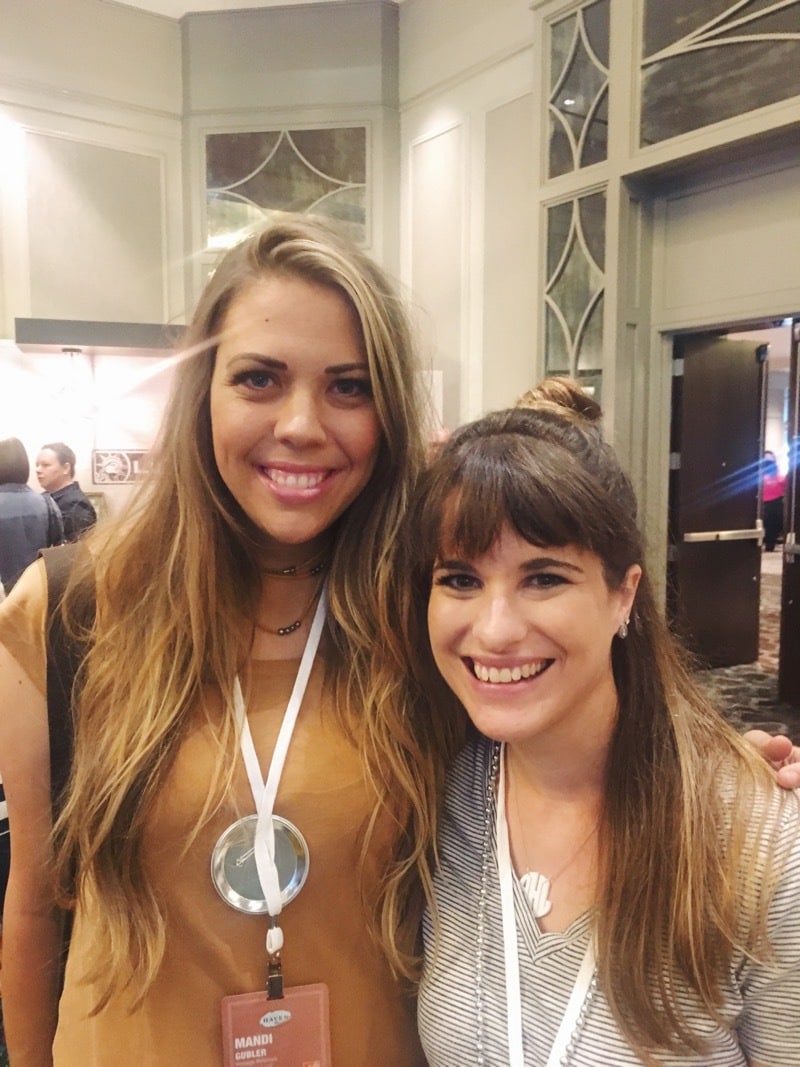 That's Mandi from Vintage Revivals, AKA one of the most amazing blogs on the planet.
We had so much more fun at Haven than I ever could have imagined. We will definitely be going back next year, and we're so excited to dive into making some changes and introducing you to some of the amazing new bloggers we met. Get ready for lots of fun over the next few months!
Ready for the giveaway?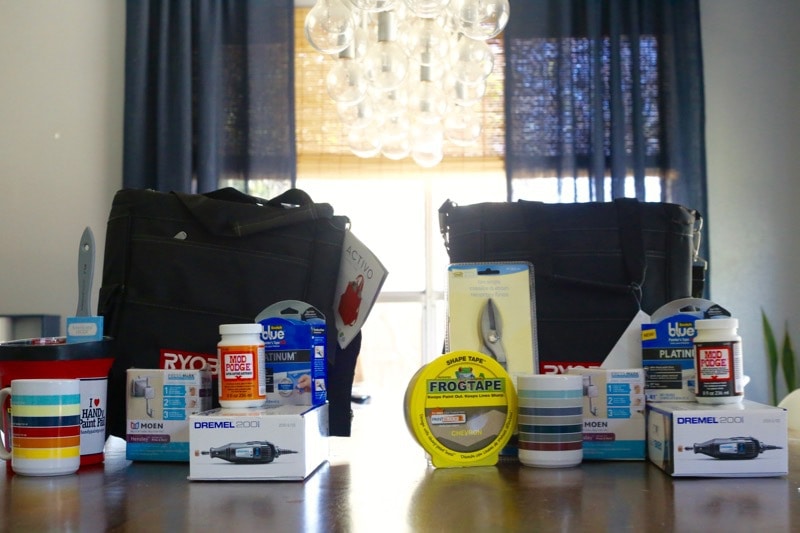 Corey and I got more swag from the generous sponsors and vendors than we could ever need, and since there are two of us we got double of a lot of things! So, we thought it would be fun to share the wealth and do a little giveaway. We have two prize packages, so not one but TWO people will win! Just fill out the Rafflecopter widget below – there are chances for multiple entries, so be sure to do 'em all if you want a better chance! I'll choose two winners on Saturday morning.
PRIZE PACKAGE 1: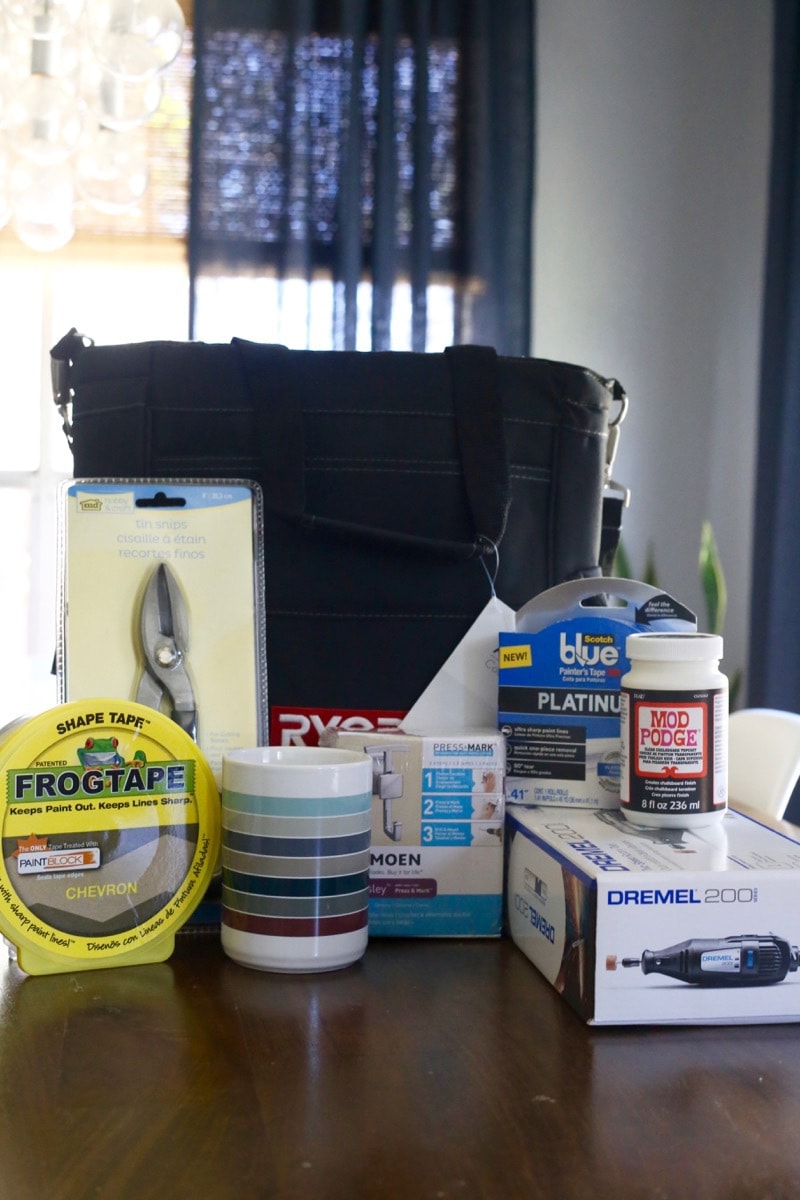 Ryobi insulated cooler bag
M+D Hobby & Craft Tin Snips
Frog Tape Shape Tape in a chevron pattern
Crazy adorable Behr paint chip coffee mug
Moen Hensley robe hook (with their new Press & Mark technology, which is GENIUS)
Mod Podge Clear Chalkboard Top Coat
Scotch Blue Platinum Painter's Tape
Dremel 200 Two-Speed Rotary Tool
PRIZE PACKAGE 2
Ryobi insulated cooler bag
Handy Paint Pail (John talked about this on their podcast recently!)
Americana Decor 2″ flat paintbrush
Crazy adorable Behr paint chip coffee mug
Moen Hensley robe hook (with their new Press & Mark technology, which is GENIUS)
Mod Podge
Scotch Blue Platinum Painter's Tape
Dremel 200 Two-Speed Rotary Tool