Whew. It's over. I'm sad to see the Christmas season go, but I've got to admit I'm looking forward to things calming down a bit – this past month has been insane for us!
We had an absolutely wonderful Christmas yesterday – we opened gifts, cooked a (giant) meal for our family, played games, opened more gifts, and went to bed early because we were exhausted from all of the excitement.
I was (apparently) a very good girl this year and got an incredible surprise…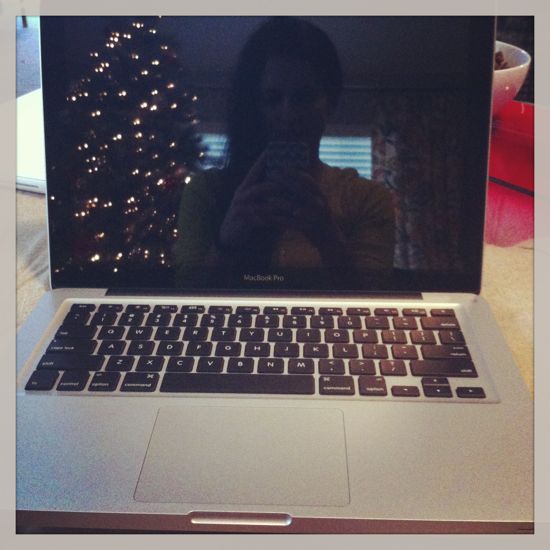 I don't know if I've ever been more surprised and confused than I was when I opened that box. I've been in desperate need of a new computer for a while now (my old one was from 2007 when they introduced the new Macbooks and were clearing out the old inventory – so it was an outdated computer 5 years ago when I bought it!) but I'm the type that would never replace it until it literally falls apart, so Corey knew the only way I'd ever agree to a new one was if I didn't have a choice. He knows me well! I'm thrilled with the new computer and am so excited to have it.
We also got to host Christmas dinner for the first time ever and, if I do say so myself, it was a smashing success. My sister and I prepared a pretty amazing meal, and I think everyone enjoyed it – I have a feeling we'll be able to hold onto the title of Christmas hosts for a while!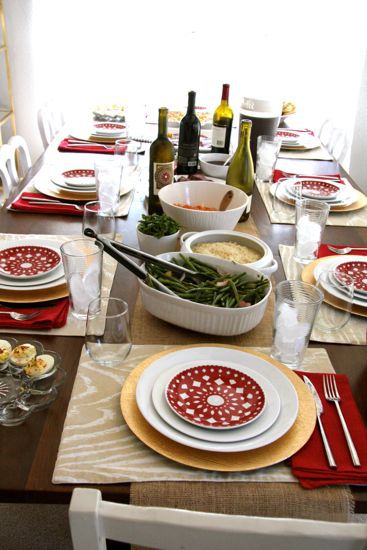 I'll spare you the full Christmas recap, but let me assure you that it was an absolutely wonderful Christmas and I'm completely and utterly satisfied with the amount of Christmas spirit I packed into the last month or so. I'm ready to let go of Christmas and get back to my normal life, now! Of course, Corey and I are headed up to Dallas today to spend some time with his family for the holidays, so we aren't quite back to normalcy yet – but soon!
I hope you all had an absolutely fabulous Christmas – anyone else host for the first time this year? Or get any incredible surprise gifts?