Gorgeous Gold Flush-Mount Hallway Lights
Earlier this week, I shared that we recently swapped out some lights in our great room and it's got me thinking a lot about the other lights in our home. We've got at least 4 or 5 spots in the hallways of our house that still have basic builder-grade globe lights, and they're becoming more and more obvious with every new project!
For some reason, I've found this decision to be very intimidating. Most of the lights are all visible from one sightline, so I'd like them to match. It feels like a lot of pressure to pick one light to replace so many lights in our house! It's not a small expense, even if we pick something super affordable, so I've just put a lot of pressure on myself.
But, I'm done overthinking it! It's time to make a decision and I've been doing a ton (a TON!) of browsing to try and narrow down what I want. I've managed to narrow down the entire internet to these 21 options, so that feels like progress.
I'm determined to make a decision and get the lights installed before the end of the year. It's a realistic timeline that gives me plenty of time to decide but also put some pressure on to actually decide.
I have a few favorites, but to be honest I think we would be happy with any of these! They're all gorgeous, and at this point I might just close my eyes and pick one.
Ready to see my favorites?!
24 Beautiful Gold Flush Mount Lights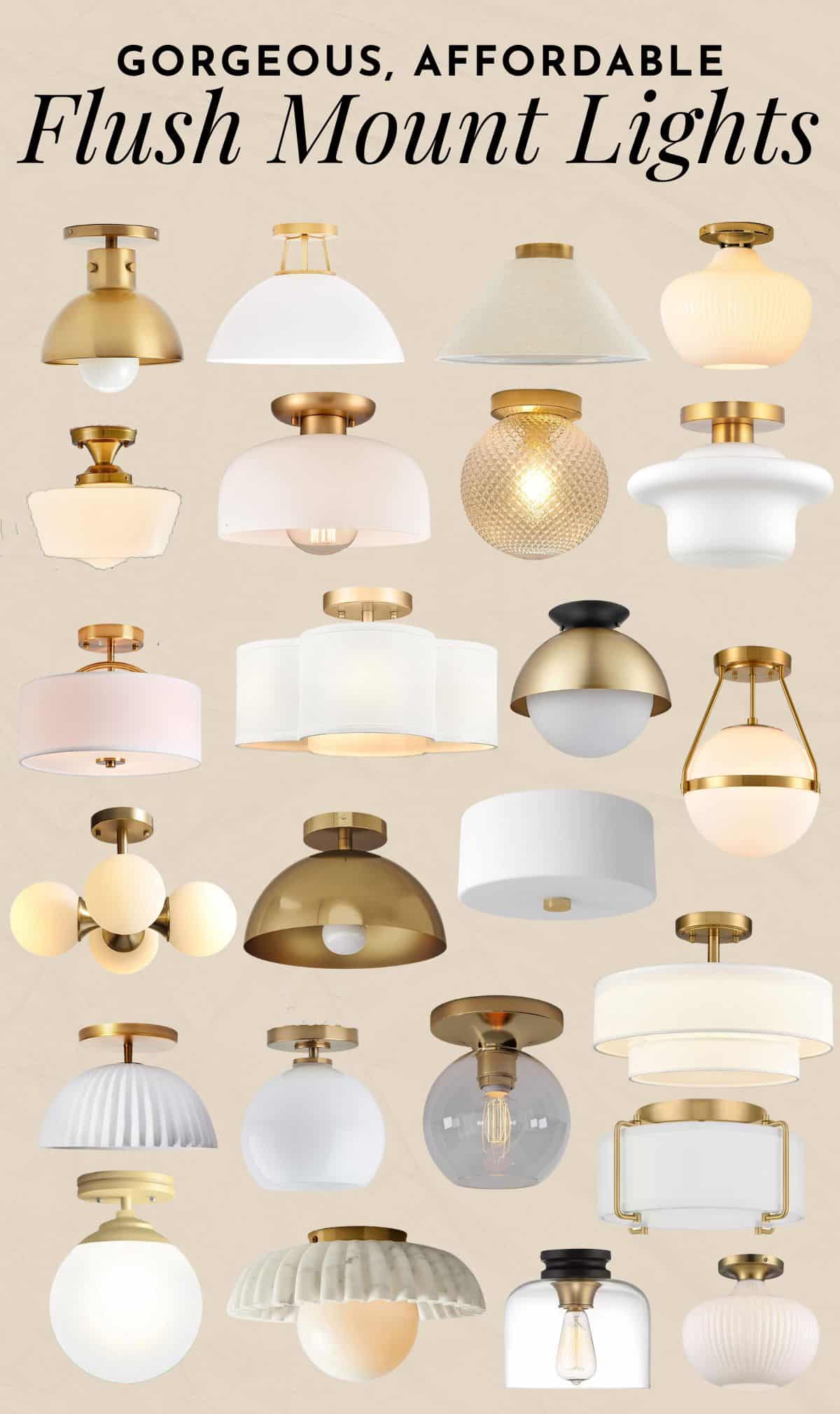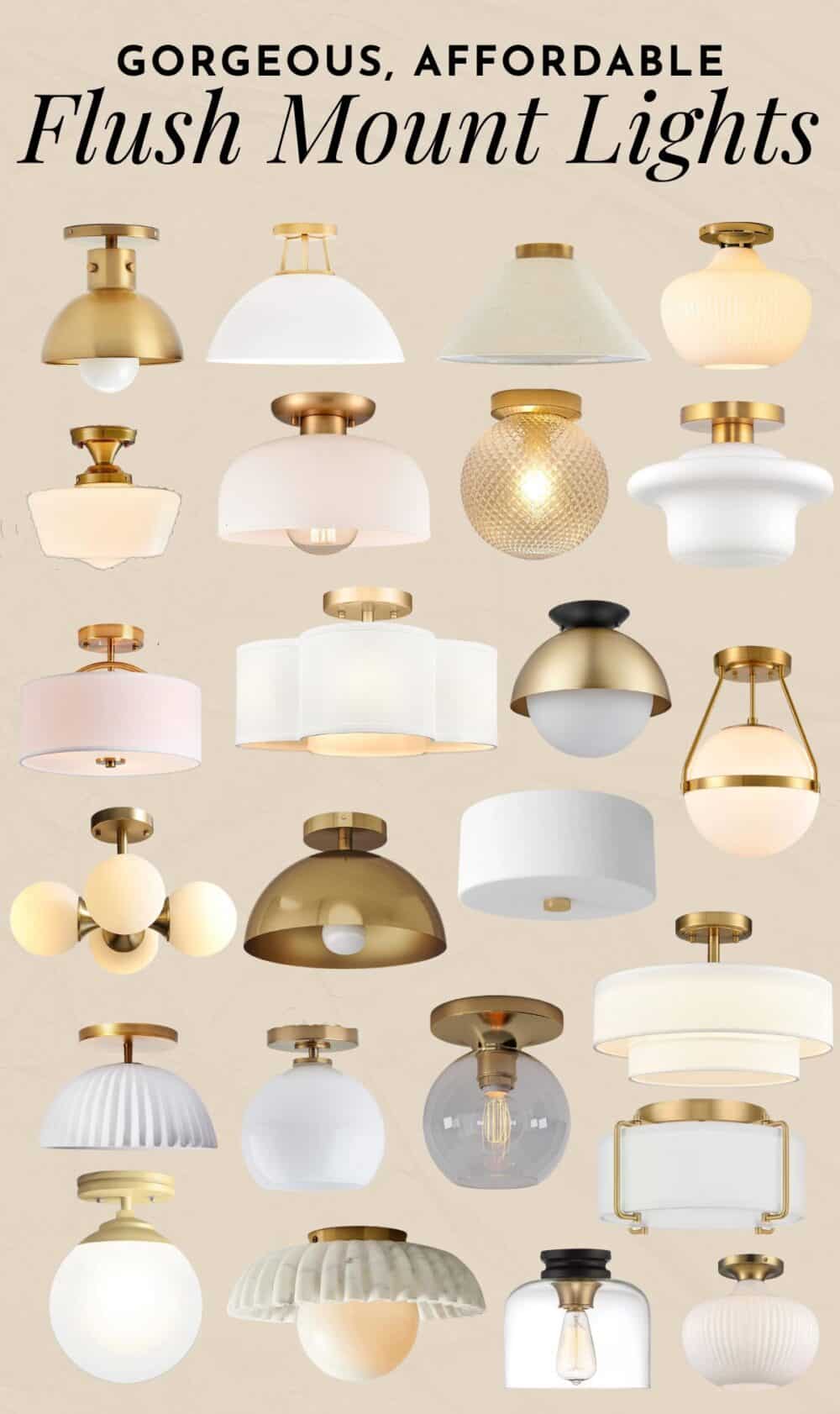 All of the prices listed are what the lights were listed for as of writing this post. Prices go up and down all the time, though, so they may not be accurate when you're reading!
I already have #4 in the hallway of our bedroom, and it's stunning. Number 19 is out of the budget for all of the lights but it's so incredibly stunning. I love them all.
Stay tuned! I'll be forcing myself to make a decision one of these days, and I'll update you when I do.
Looking for other roundups from the archives? Here are some favorites!