With the patio officially all done (I finished the grill area, just need to photograph it!), it's finally time to turn our attention to the back porch and I'm so excited to get started! I'm going to be spending some time this weekend brainstorming ideas, and I'll be over on Instagram next week sharing some thoughts and asking for your votes. I have a ton of different thoughts floating around about what we could do, and I can't wait to see what you think!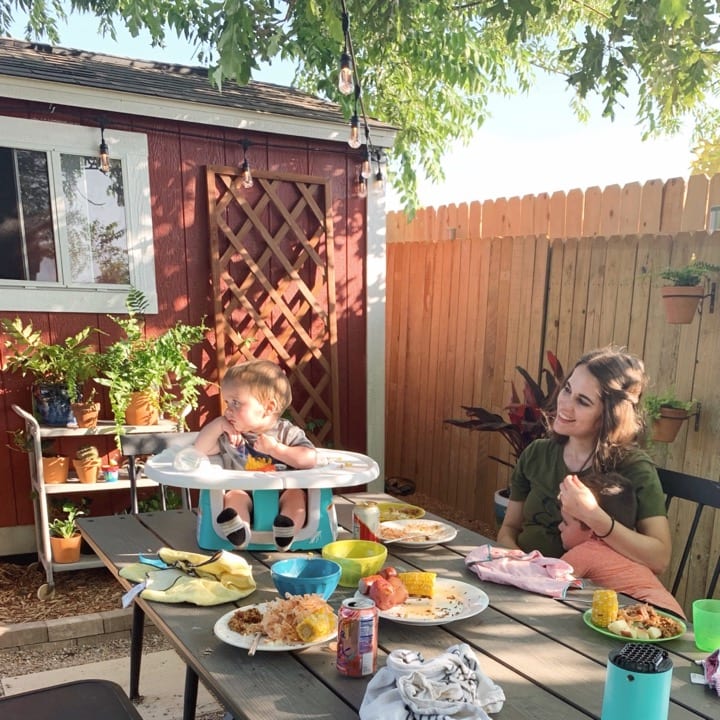 Speaking of the patio, we had our first family dinner out there this week and it was pretty wonderful! Corey just got an Instant Pot for Father's Day (he's obsessed!) so we whipped up a quick – really! – shrimp boil and made the most of our new space. Of course, we were swarmed by flies the entire time, so now we're turning our focus towards dealing with that issue. We've loved these fly traps for a few years now (they work SO well), but they don't smell great, so we have to keep them away from the main entertaining areas. Corey snagged this mosquito & fly trap at Costco and we're hoping it helps keep our yard pest-free – I'll update you in a few weeks once we've used it a bit more!
In other news…
Have a great weekend!