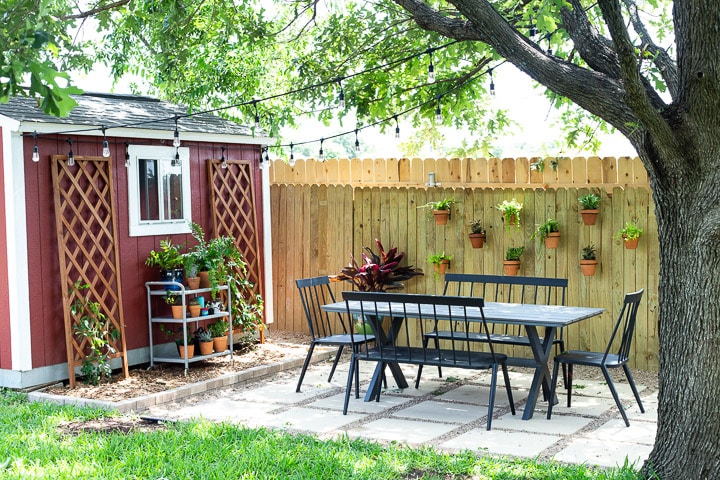 Are you reeeeeady for this?!
The patio is DONE and STYLED and USABLE and I'm so happy I could just write this entire post in all caps.
But I won't – because .I love you and that would be mean.
But HOLY COW IT LOOKS SO GOOD!
I'm done. I promise.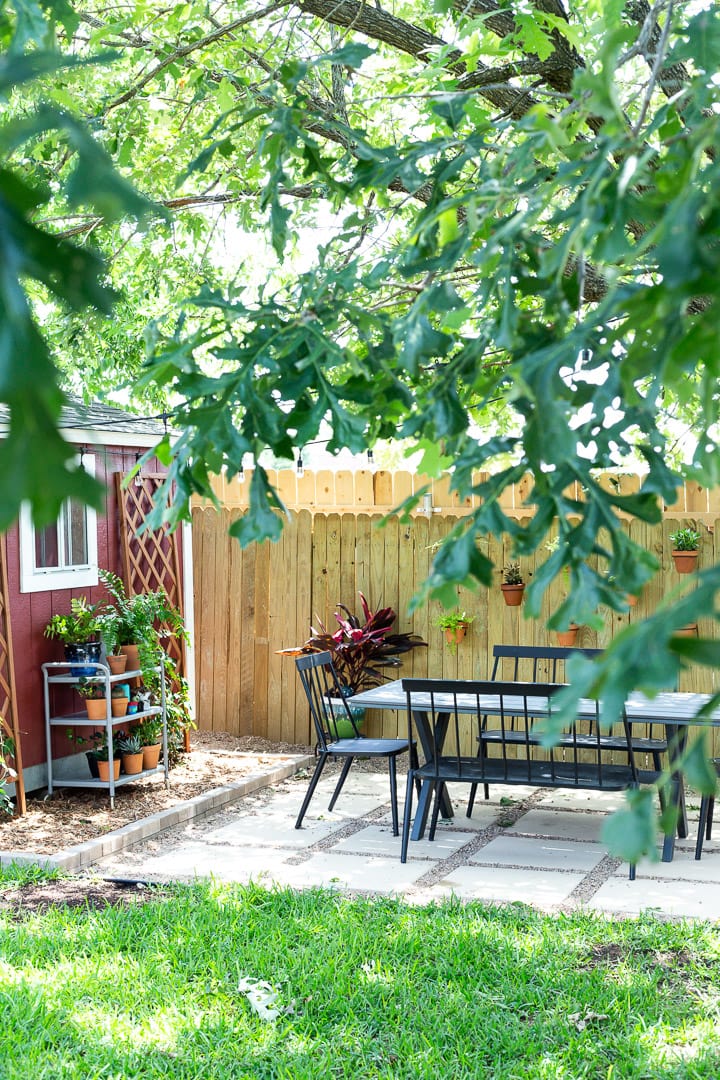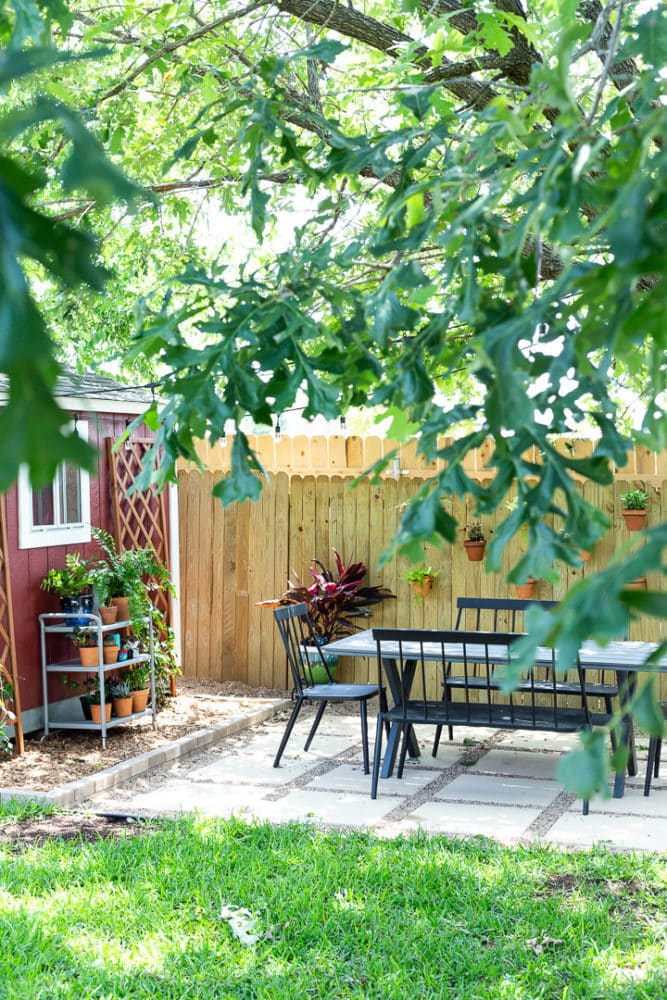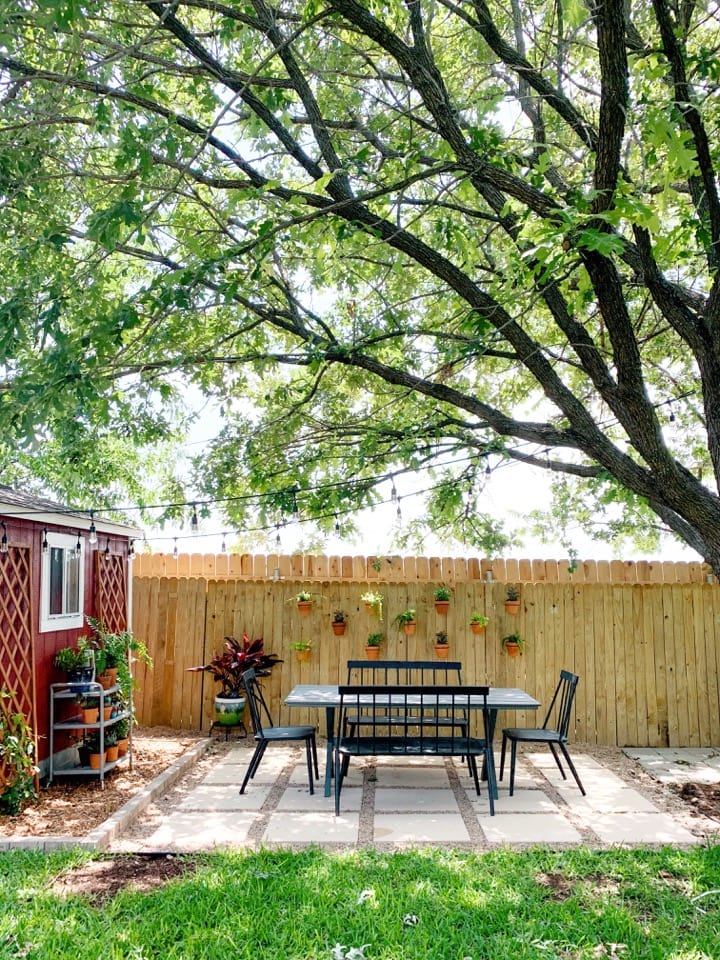 Last week I showed you the big reveal of the paver and pea gravel patio we built in the backyard, and I've finally got it all set up and it's so dreamy and cozy that I can't even handle it.
My vision for this space was that I wanted it to be a really welcoming and comfortable place for us to hang out and enjoy dinner with our family and friends. I wanted it to be a place people are just drawn to and I wanted it to be full of plants and twinkling lights and life.
I think it's safe to say mission accomplished.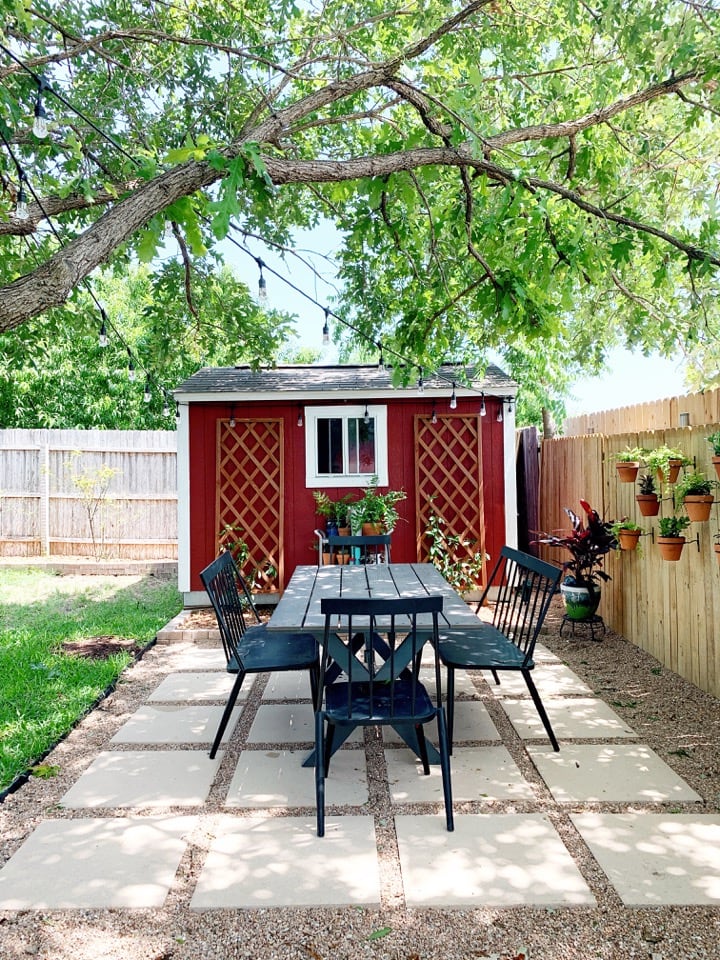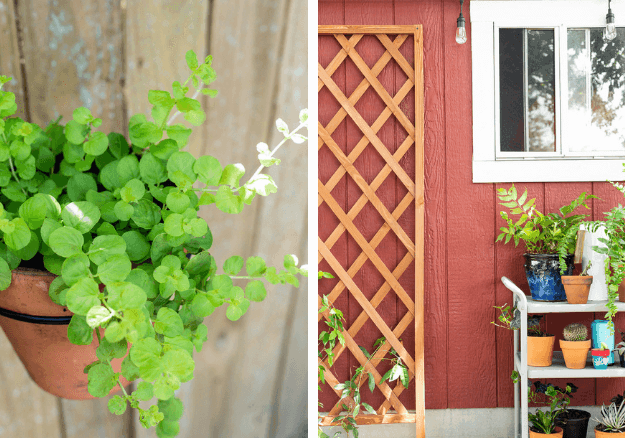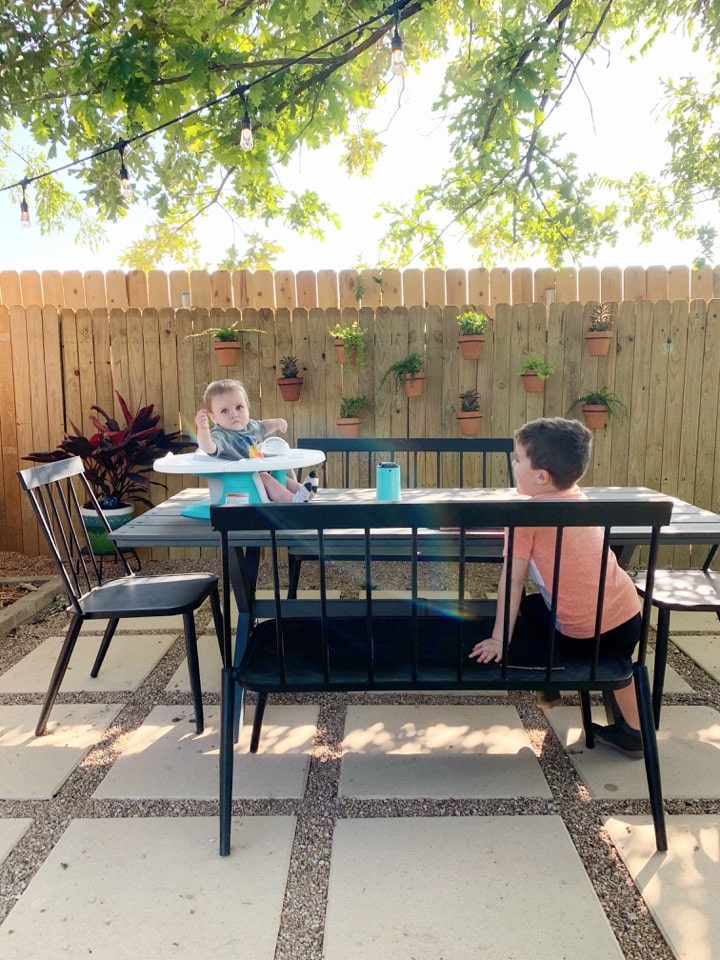 We just have the same table and chairs we've always had, but they feel a little more special sitting on the new patio. I added a couple of trellises to the freshly-painted shed and planted some Tangerine Beauties to climb up them.
Our outdoor bar cart got a little makeover (since bright yellow wasn't really the best color for this part of the yard), and I filled it with plants – and thankfully there's still some room to grow, so I fully intend to continue my plant hoarding tendencies until this baby is bursting.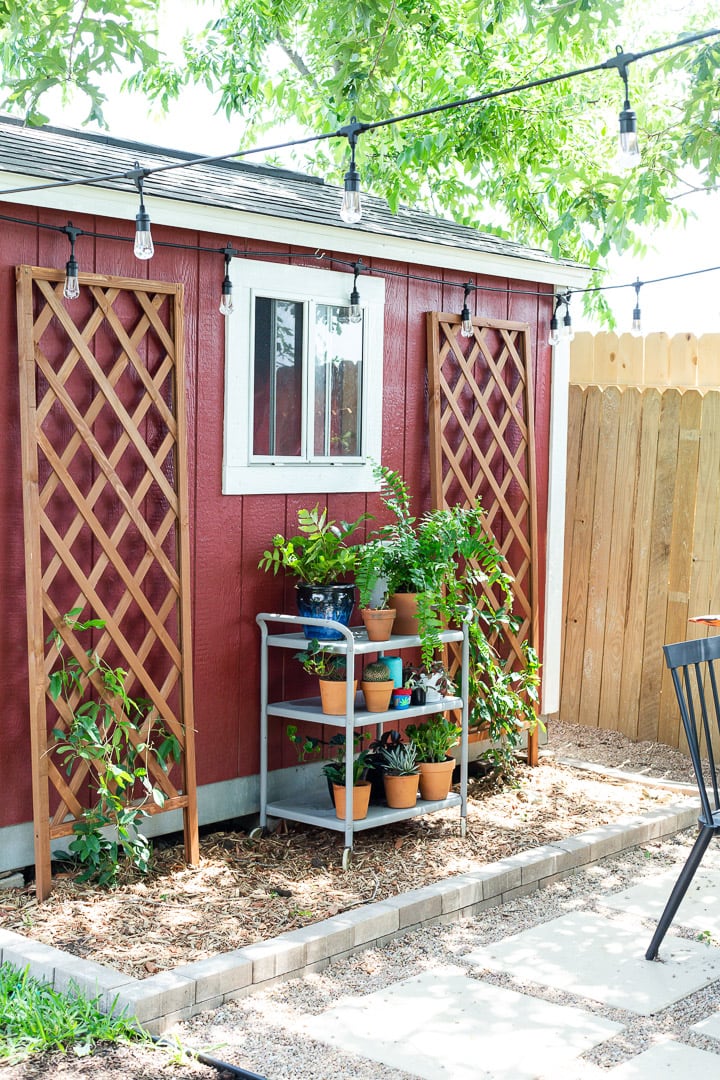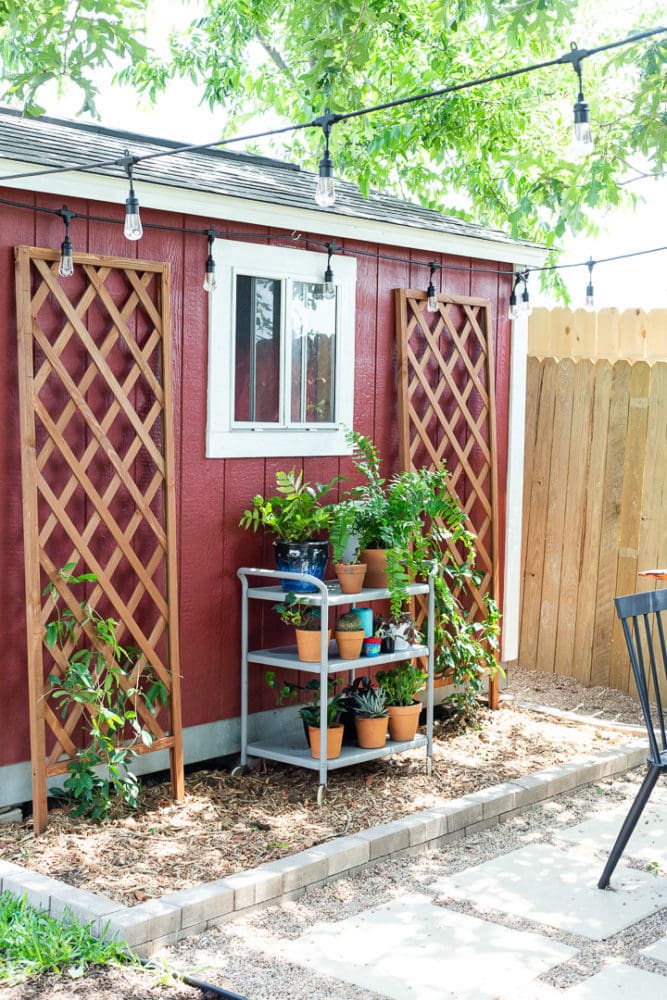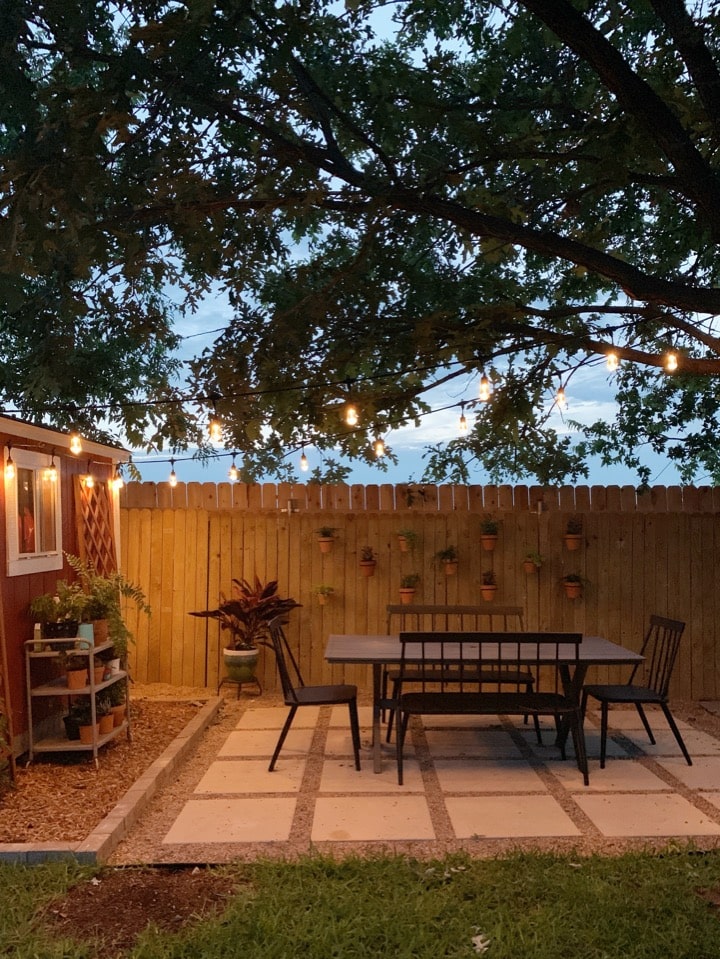 Probably my favorite feature, though, would be the lights. We reached out to Enbrighten (who we worked with in the spring before we decided to tackle this whole project) and they were excited about this project and agreed to send us some more of their cafe lights so we could make our twinkly backyard dreams come true. It just makes me smile to see this whole corner of the yard lit up in the evenings, and it makes the patio feel that much more special. It truly feels magical.
Enbrighten also sent us a strand of their landscape lights to put up around the rose bed for even more ambient lighting. I love how it lights up that corner of the yard at night, and I could just sit out there for hours taking it all in. We may end up adding another strand of the landscape lights around the patio down the road, but for now it feels like just the right amount of light.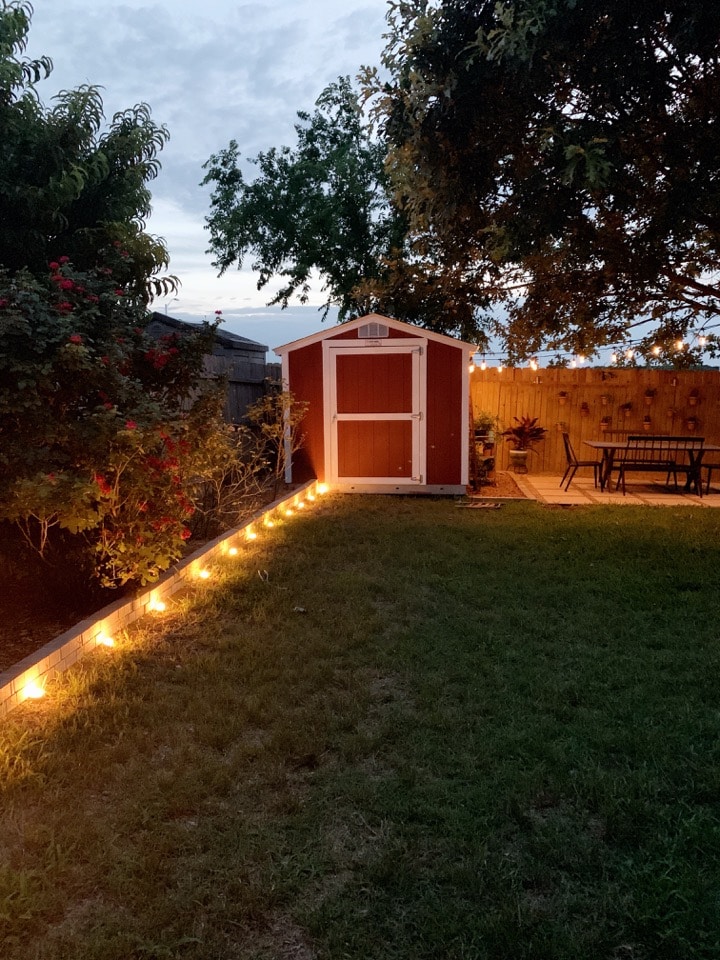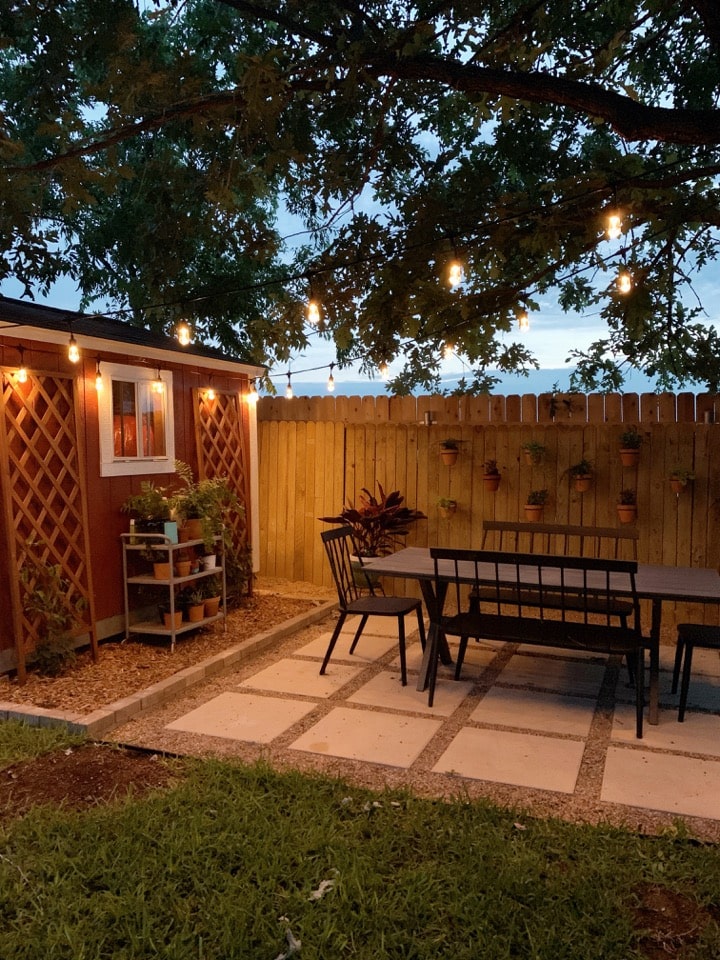 I drew some inspiration from I Spy DIY for the back fence – we knew we wanted lots of plants back here and we were debating between putting them on the ground or hanging them on the fence. We polled y'all over on Instagram, and the winner (by a narrow margin!) was hanging them on the fence. So, that's what we did and I love how it turned out.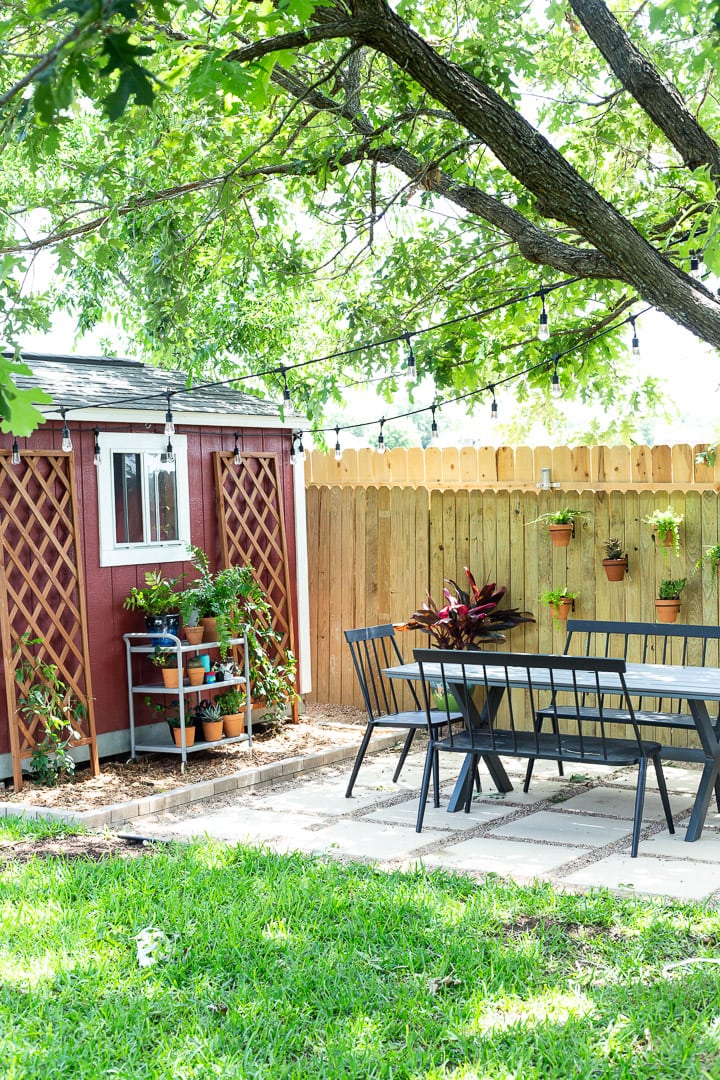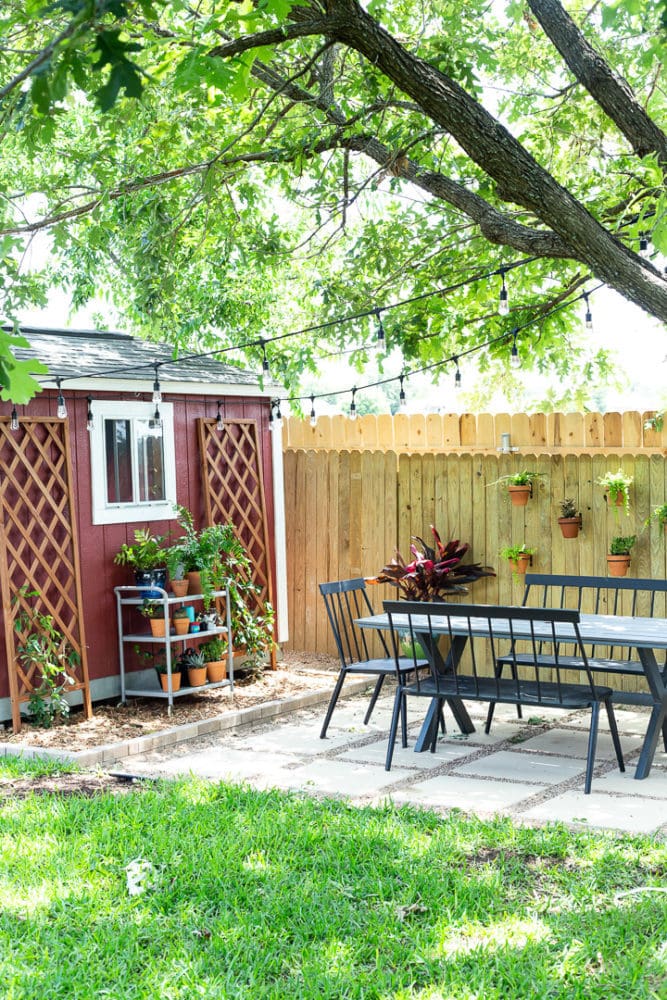 I cannot get over how much I love this space, and I'm feeling so motivated to tackle the rest of the backyard now!
If you're following along in my Instagram stories, then you'll know that my next project is a little mini paver area off the patio for our grill. We've been storing it by the house forever, and with the dining table out here now we wanted to keep it all in one place. I'm done with the paver area and just need to finish setting everything up, so I'll share that soon too!
Once that's done, we'll (finally) turn our attention to what was originally the purpose of this entire project – the back porch!
If you aren't already following me on Instagram, be sure to do that – most of the voting has ended up happening over there (that polling feature is just so handy!), so it's the best way to have your voice heard in all of the little decisions along the way!