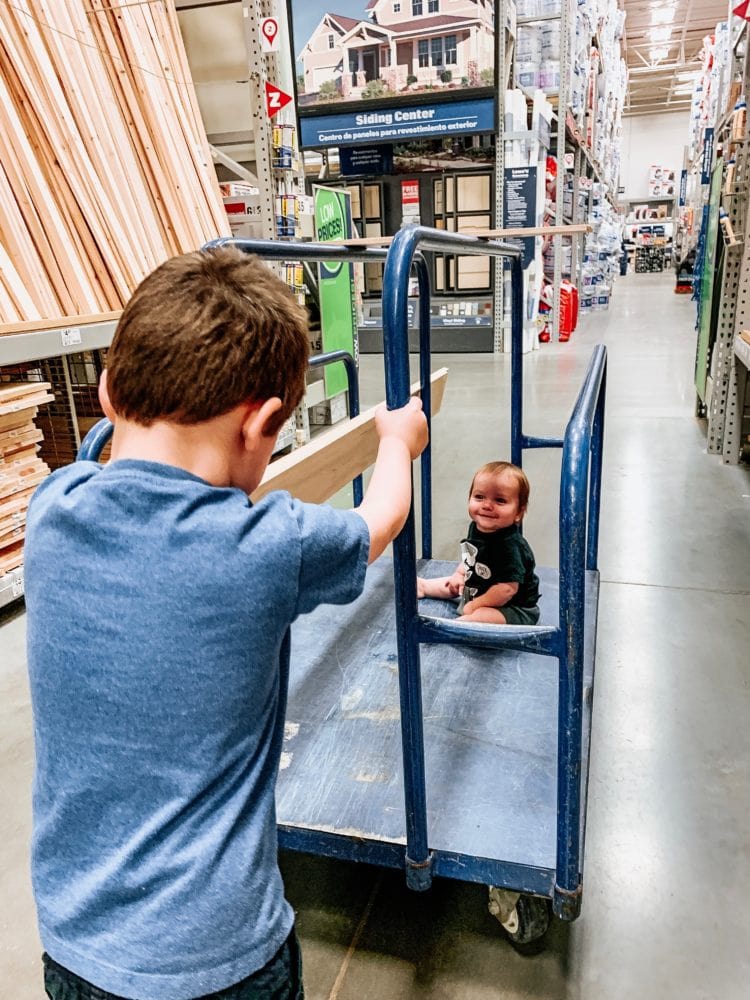 Why does the week after a holiday always feel like it lasts about twelve times as long as a normal week? I'm so relieved that it's finally Friday, and I'll admit that for a minute there I was concerned it was never going to arrive!
This week was quiet for us – I am doing last minute preparations for our booth at Haven Conference next week (next week!), and I'm finding it hard to focus my attention on anything else. I can't wait to share all of the the excitement when we leave on Wednesday, so be sure to follow me on Instagram if you don't already – I'll share all of the behind-the-scenes fun on my Instagram stories.
As we've gotten closer to the end of our big backyard makeover, I've been thinking a lot about what we want to do next in our home. We've begun serious conversations about moving within the next 6-ish months, so we'd like to start winding down the big projects in this house so we can finish up a few little details before moving. I'm working on a master list of everything else we want to do in this house, so I'll have to share a peek at it in a few weeks once the back porch is completely finished!
Speaking of the back porch, be sure to be here bright and early Monday morning because I'm finally sharing the reveal of the DIY outdoor sofa we built! I can't wait to share it with you – it's making the back porch look so much more cozy already.
in case you missed it this week
And now, let's look at a few favorites from around the web this week!
Have a wonderful weekend, friends.