This month marks five years since Corey and I first moved into this house! We've been head over heels in love with this little home since we very first started looking. Way back when we were still browsing, we played a little game of "House Hunters" here on the blog, but the other homes were never really any competition for this one – it has just felt right for us from the very beginning!
As much as we love our home, it needed a lot of work. That's part of the reason we wanted it! But, as anyone who has lived in a fixer upper knows, it can get a little disheartening to live in a desperately-in-need-of-updates home when all of your friends are buying shiny new homes. Sometimes I feel a little down about how much work our home still needs…but then I remember that we've come a long way with this little home. It's almost unrecognizable in photos from when we first moved in, and we have made so many updates to this little old house in the last five years!
I thought it would be fun to take a walk down memory lane and see where we started, so here's a look at our home from 5 years ago to today!
L I V I N G   R O O M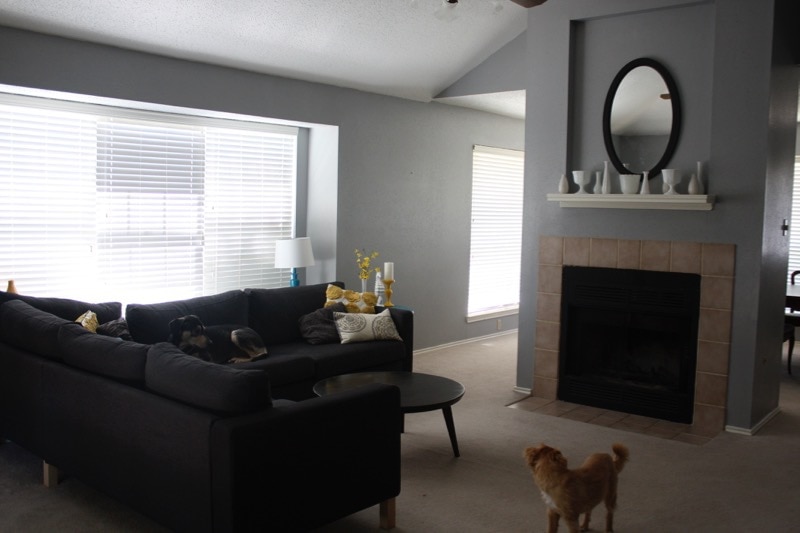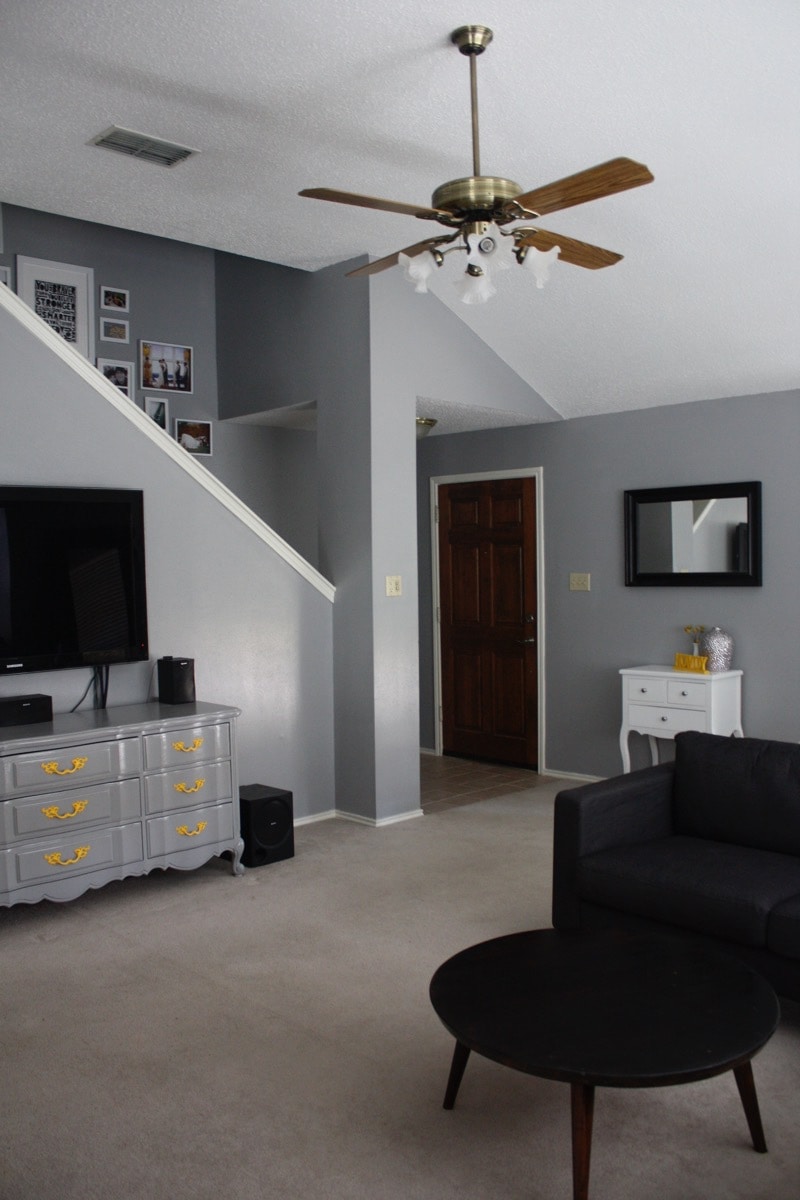 When we first moved into this house the living room was…bare. There was almost zero color, no texture, no anything. Over the years, we have updated some of the furniture, changed out the flooring, added a stenciled wall, updated the fireplace, and added a mini home office. Here's where we are today: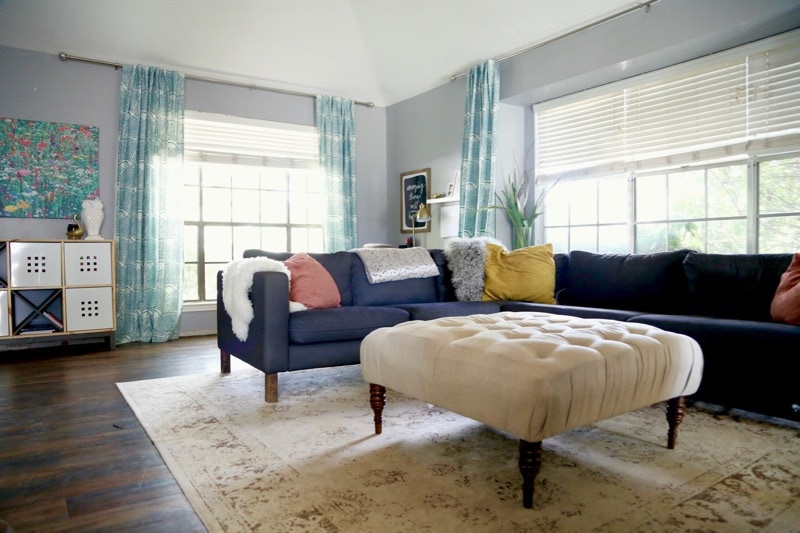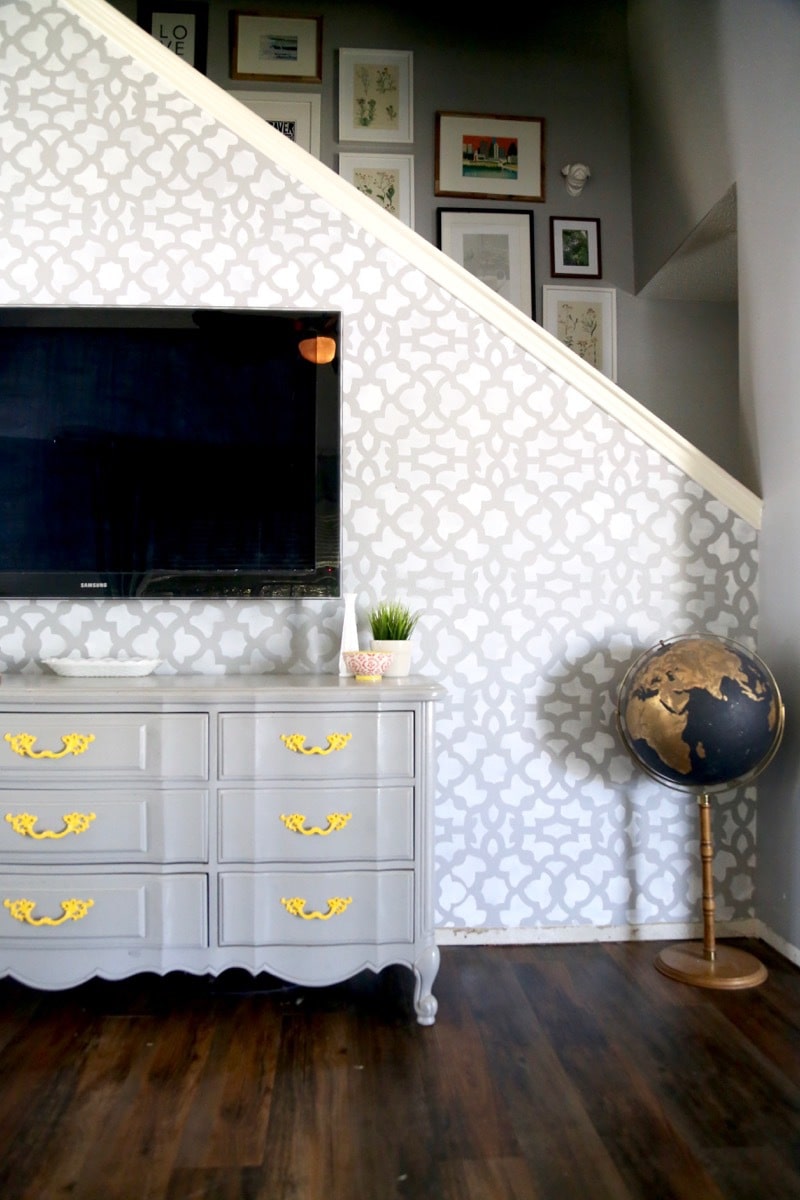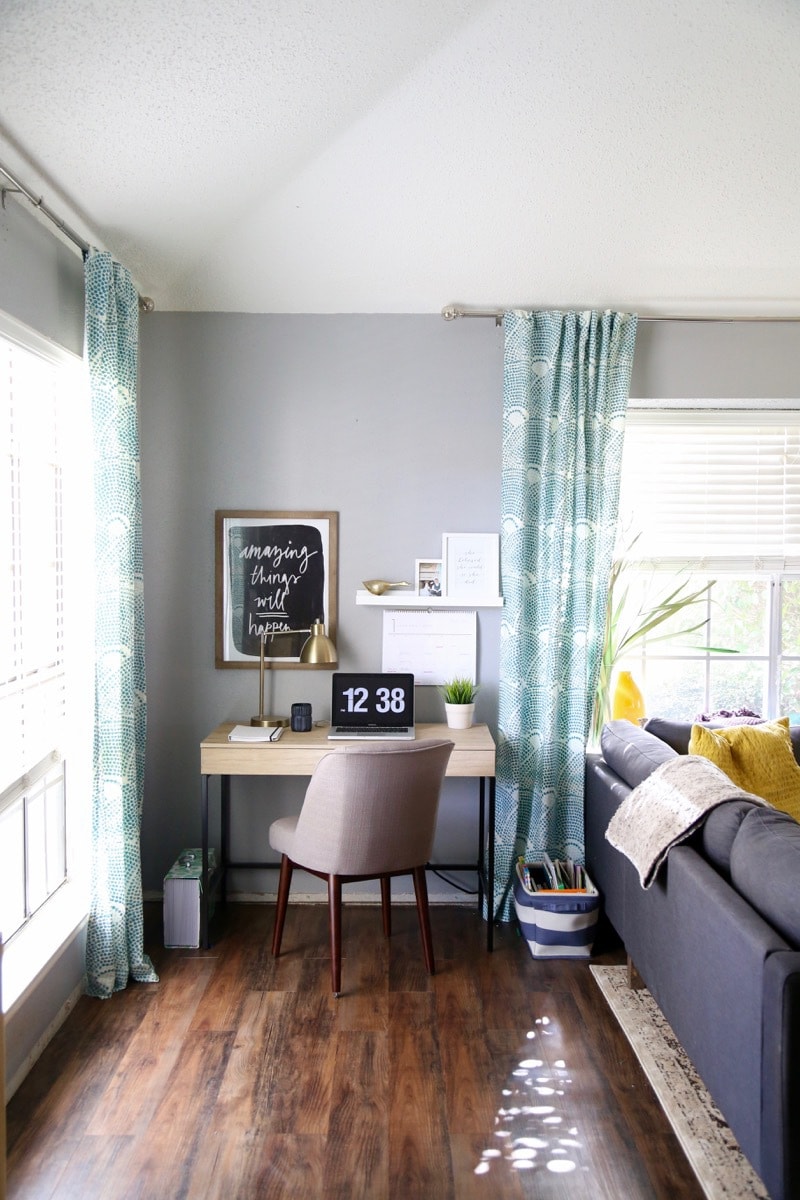 Couch | Rug | Entry Console | Desk | Desk Chair | Deer Head | Globe
D I N I N G   R O O M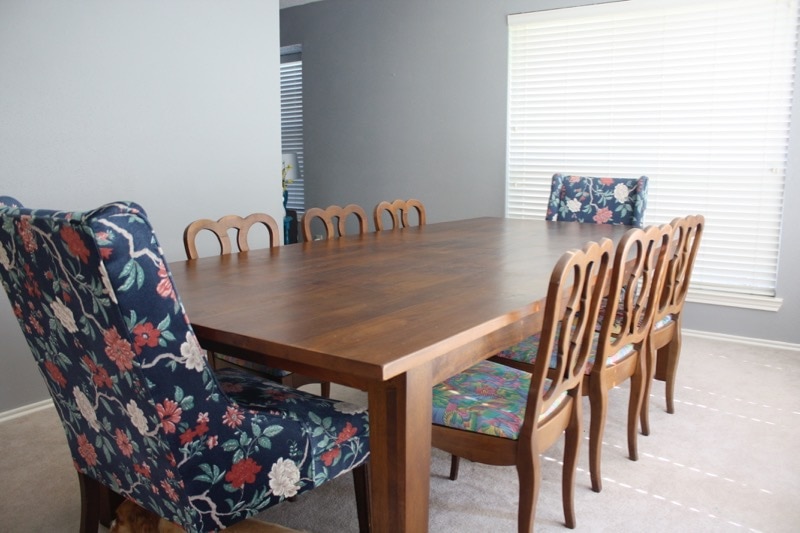 I laughed out loud when I saw this photo of our dining room! We had a ton of mismatched, totally ugly chairs that were waiting to be reupholstered (we eventually fixed the side chairs, but never got around to doing the head chairs) and pretty much nothing else. Since then, we've added a show-stopping chandelier, replaced the flooring, added curtains, made a gorgeous photo display for that big blank wall, and swapped out the chairs. Today it's looking a little more like this: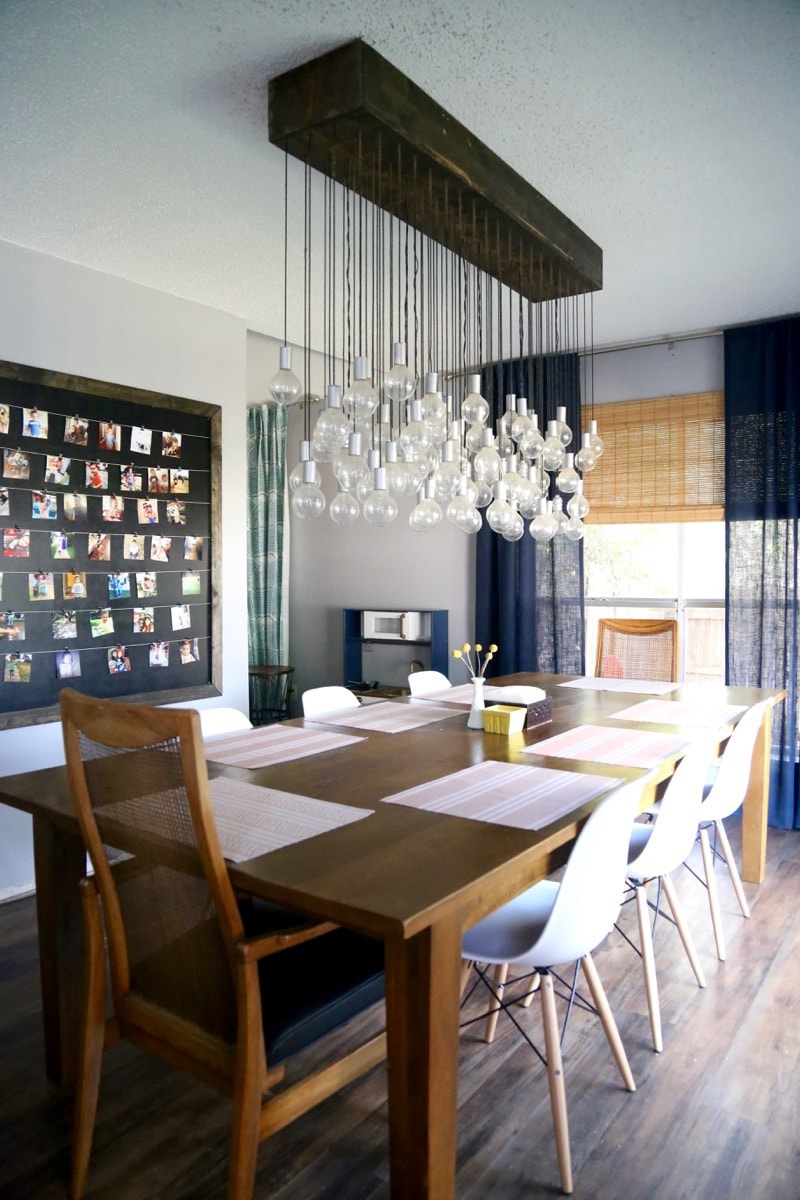 Table | Side Chairs | Curtains | Play Kitchen
K I T C H E N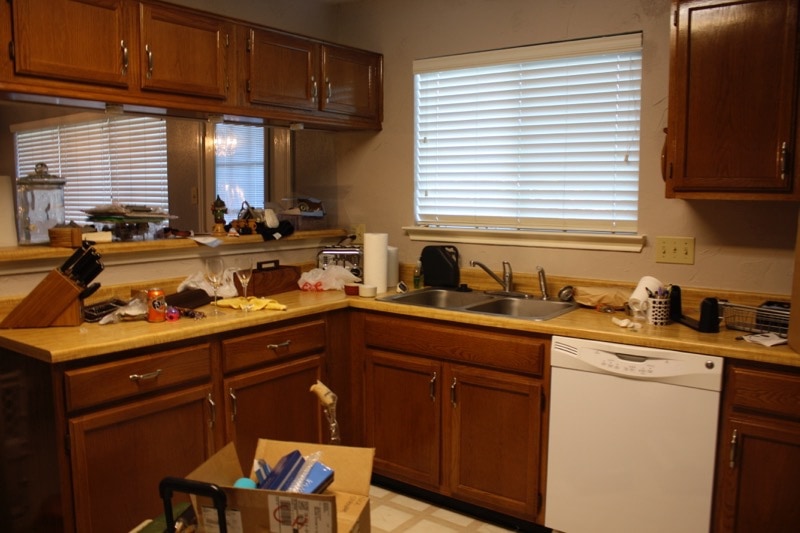 (I couldn't find a clean photo from right after we moved in, here's one from while we were still unpacking!)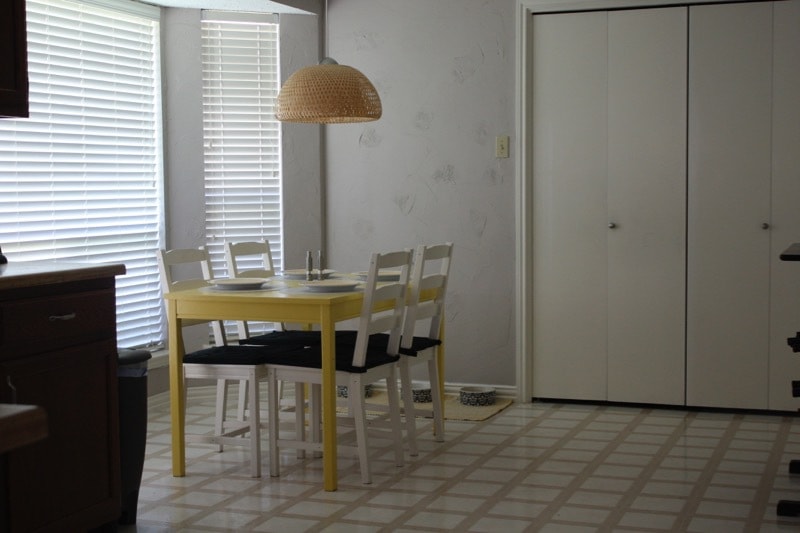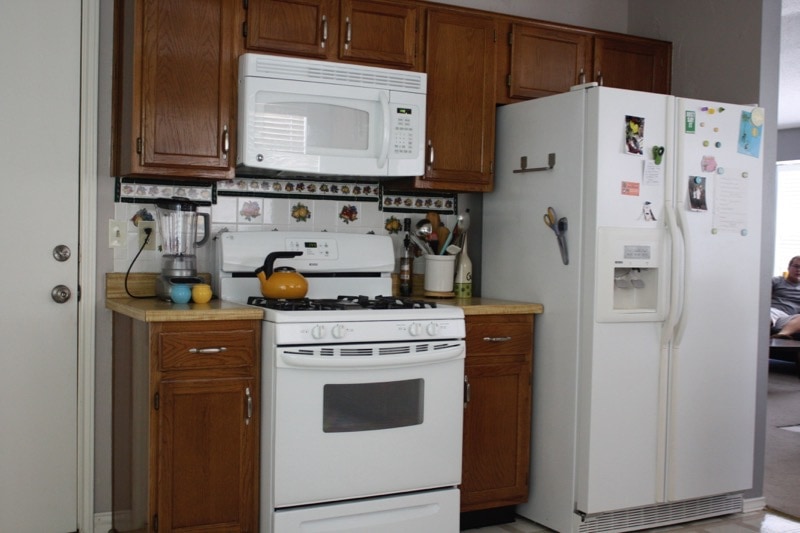 The kitchen is probably the room that has undergone the most major transformation since we moved in. It's almost surreal to look back at photos of this room from 5 years ago because I almost don't even recognize it! In the last five years, we have added an island, updated the breakfast nook, got a new fridge, painted the cabinets, painted the countertops, added a beadboard backsplash, and added some open shelving, among other things. This room is still definitely a work in progress, but I'd say it's looking quite a bit better now.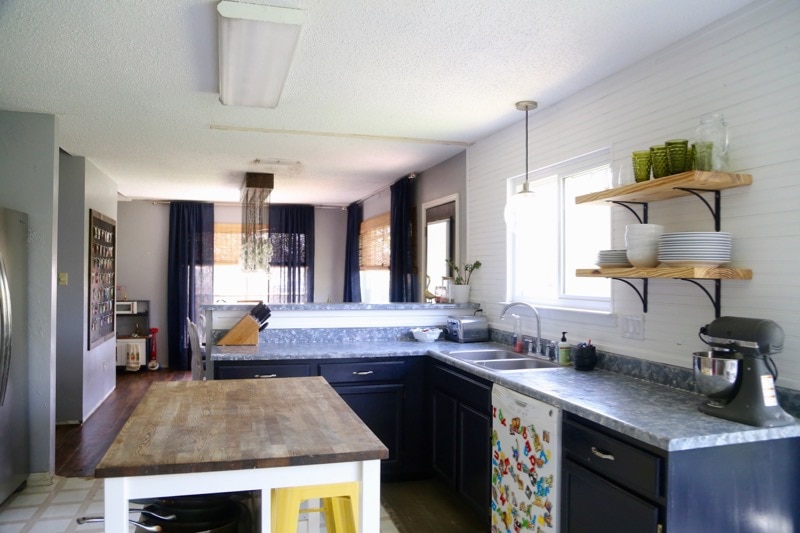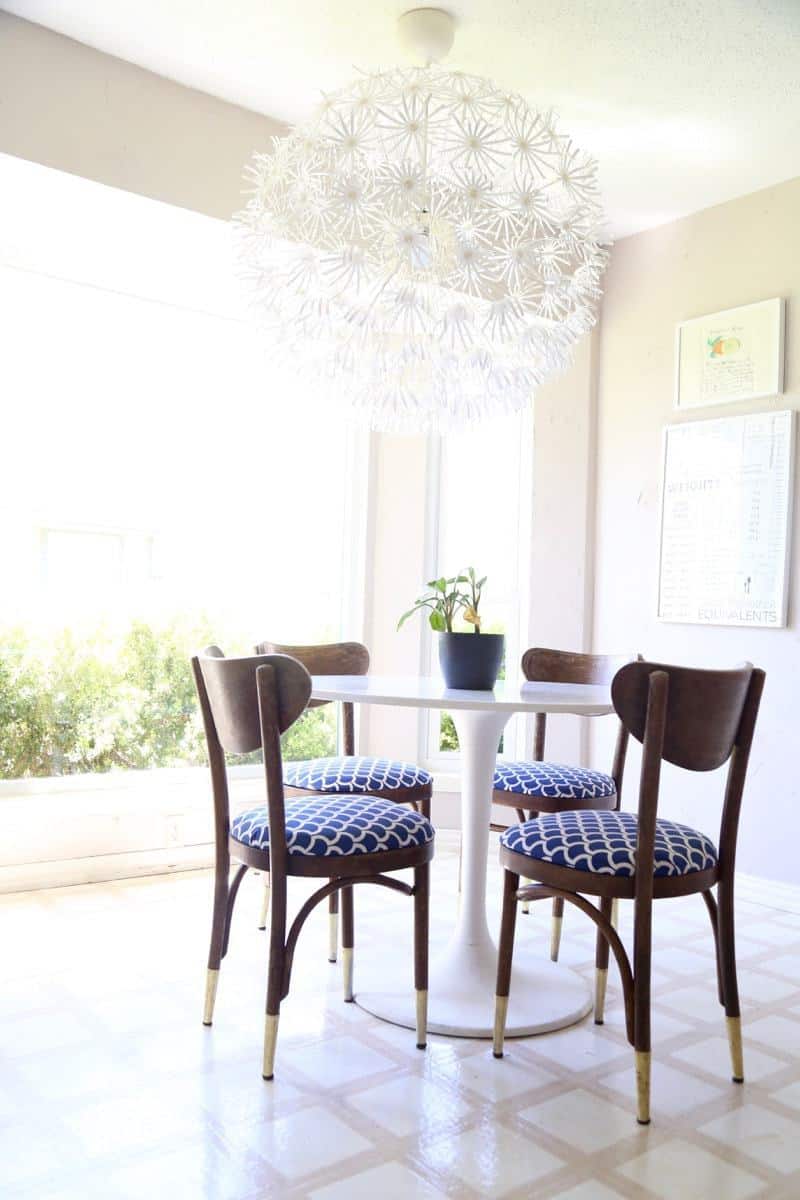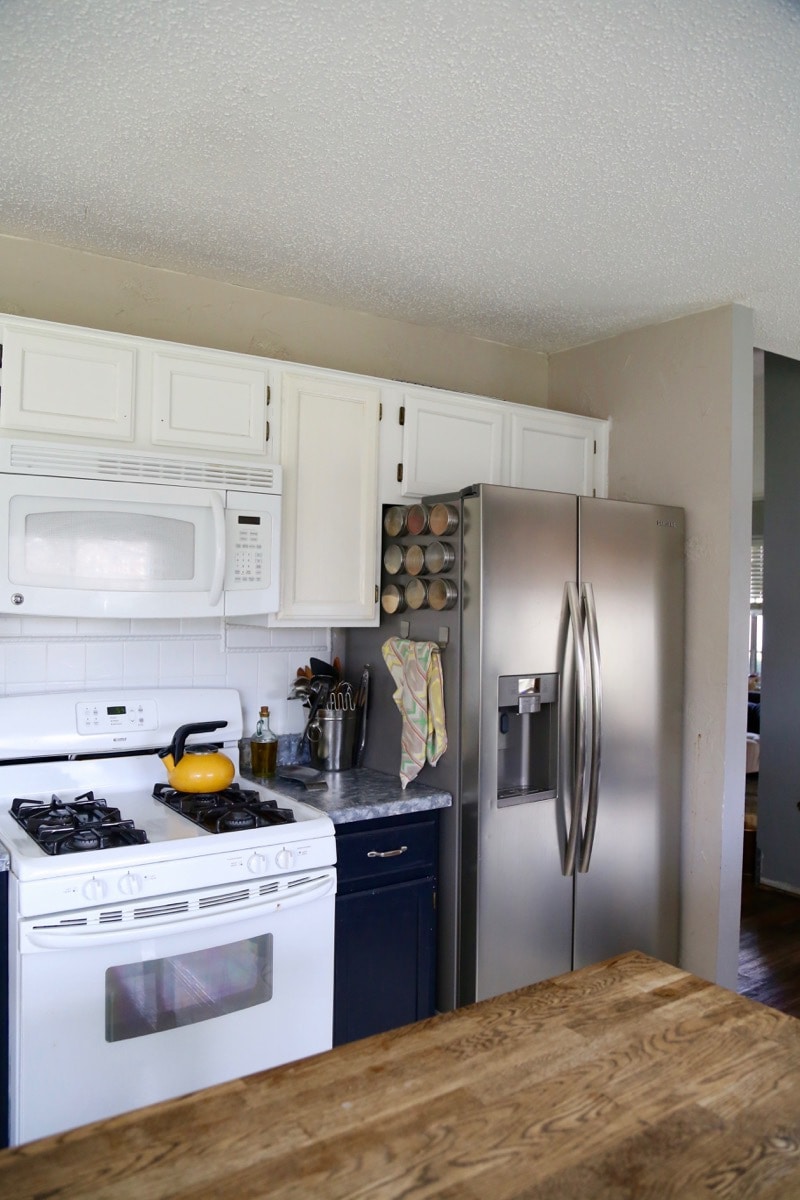 Island | Tulip table | Kitchen light | Globe Pendant | Stools
M A S T E R   B E D R O O M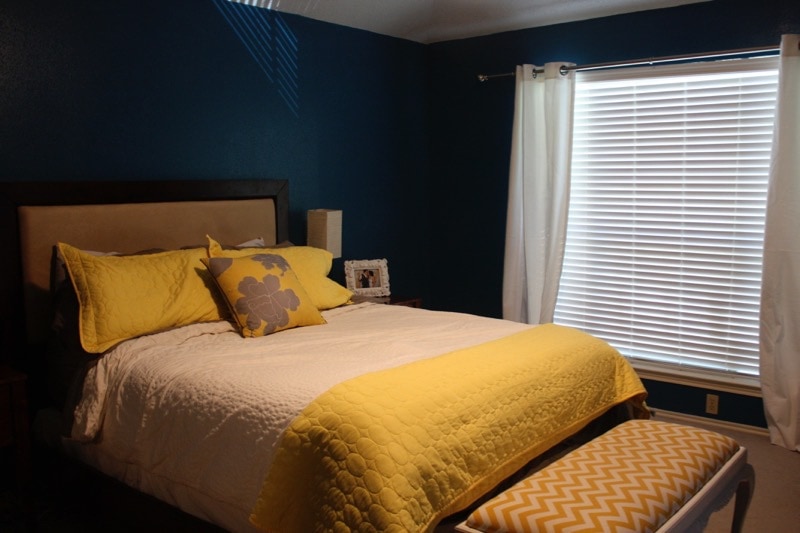 I literally cringe when I see this "before" photo. So awful! Our room is admittedly still the room that I think needs some of the most work out of all the rooms in our home, but I feel a lot better about it when I look back at this photo! We haven't done much in here, but we have added some new art, changed out the curtains and the curtain rod, and a few other minor things. Since the below photos were taken there has been one more major update to this room, though, so be on the lookout for that soon!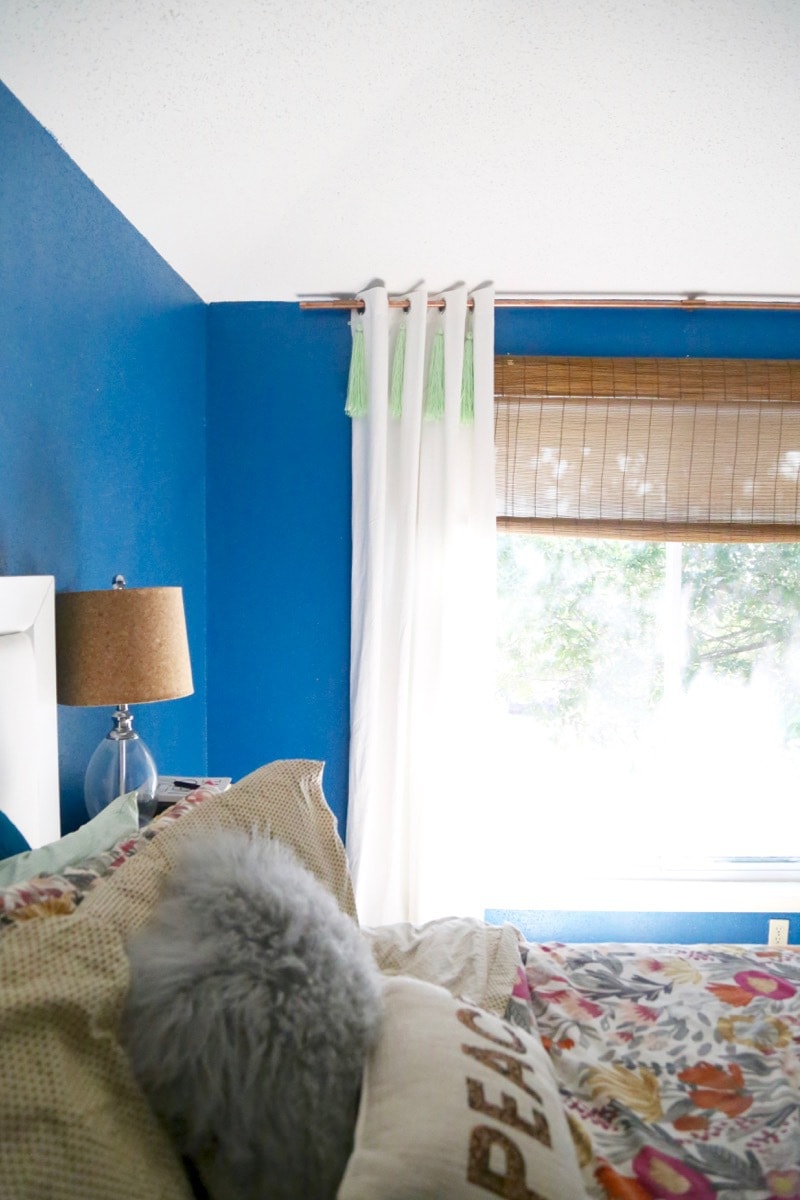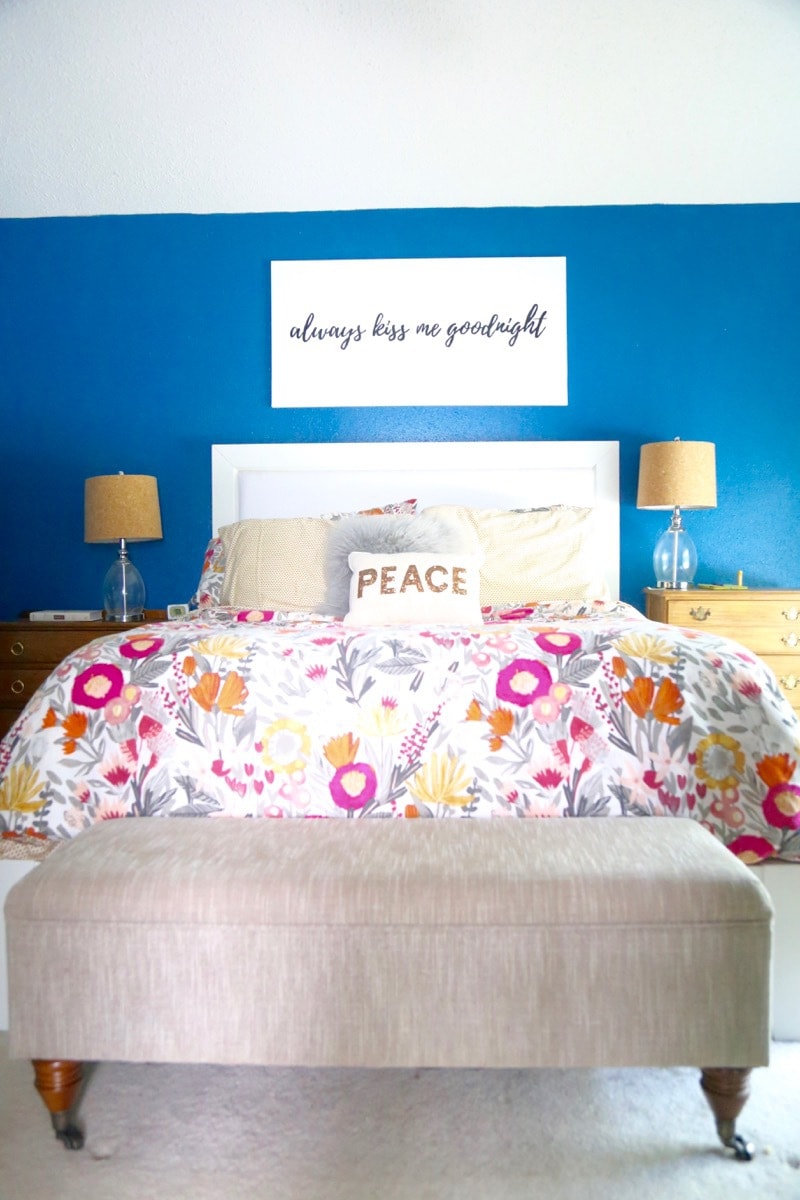 Duvet | Mongolian Lamb Pillow | Bench | Curtains
G U E S T   R O O M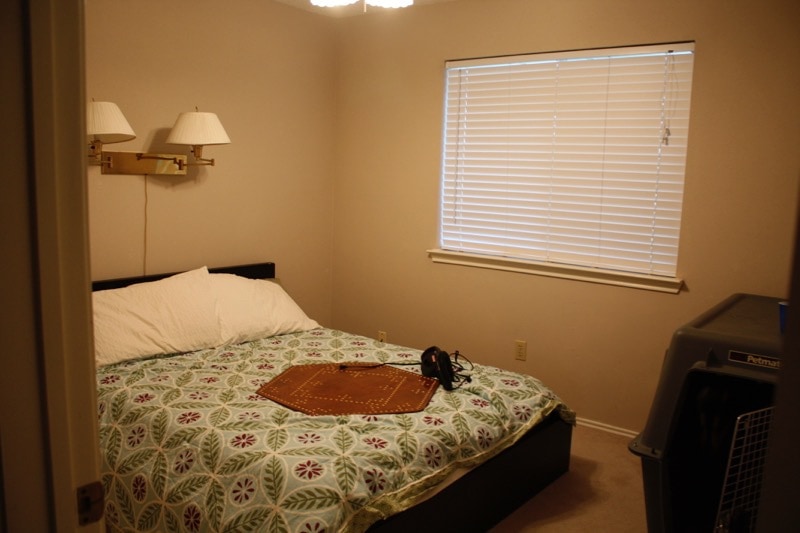 Ah, the guest room – I totally forgot about that ridiculous lamp that used to be above the bed. This room got painted with some pink stripes, got a shiny new bed, got some IKEA hacked nightstands, and has been more or less ignored since then! It's pretty low on our priority list right now, but down the road, I would like to replace the bed (I love it, but it's old and rickety) and make it a little more cozy and welcoming.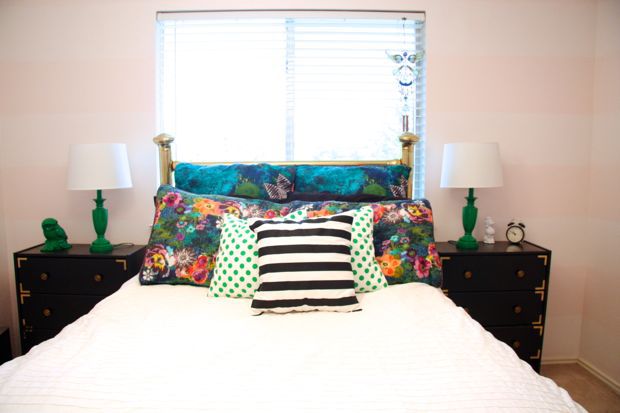 No sources for this room because everything is either really old or thrifted! 
J A C K S O N ' S   R O O M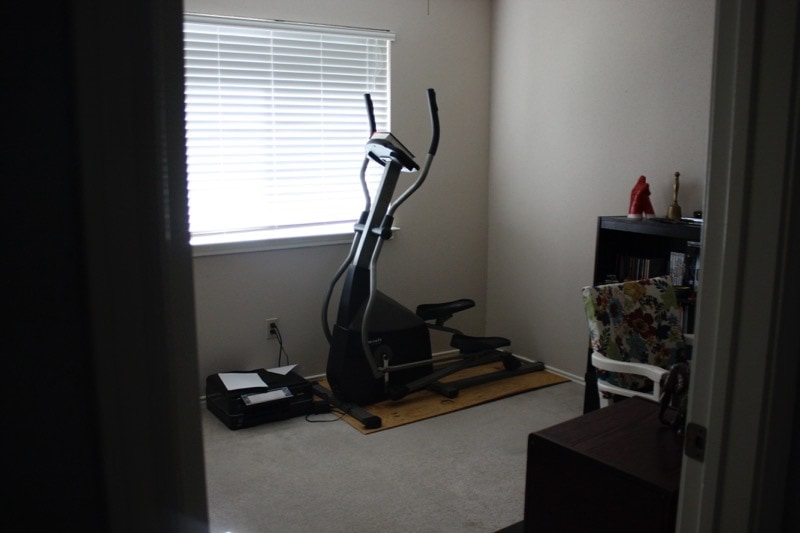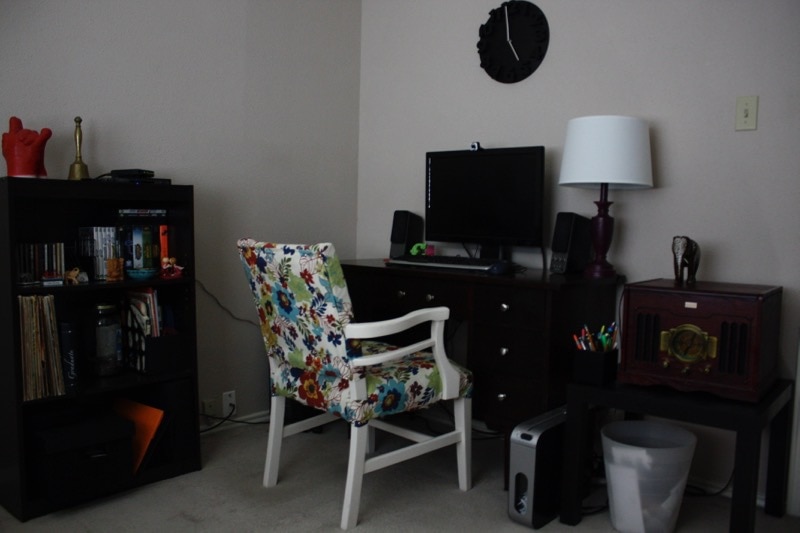 When we first moved into this home we had no need for a nursery, so Jackson's current room was an "office" – we never really used it, but it was a great place to house a lot of junk. This room has actually had two complete makeovers since the beginning – the first when we turned it into a reading room for a design contest we did and the second when we made it over for Jackson. We recently also added a DIY growth chart to keep track of how quickly our little guy is growing. Here's what it's looking like today: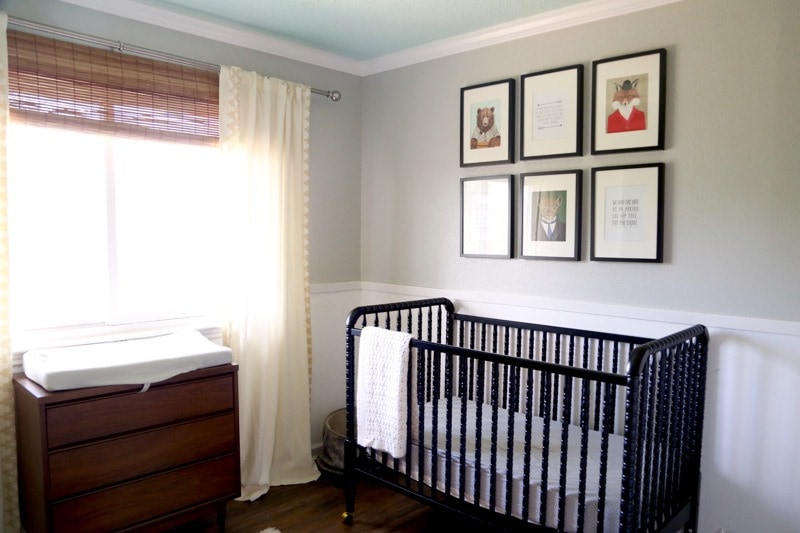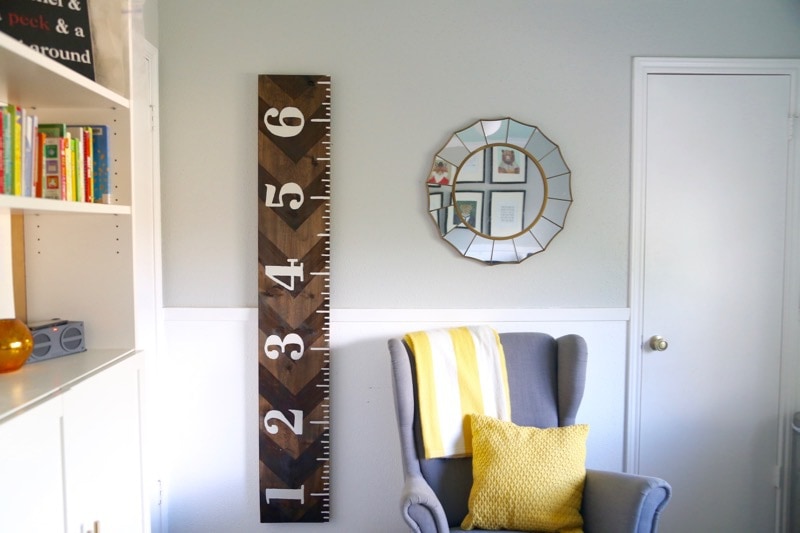 Bookcases | Crib | Chair | Rug | Mirror | Animal Art | Quote Art 
It's so fun to look back and see all of the changes – I can hardly believe how much has changed over the last five years! We still have a very long way to go on pretty much every room the in the house. Our to-do list is approximately a mile long for each and every room, but I think it's safe to say we've made quite a bit of progress over the years.
Have you ever looked back at photos from when you first moved into your home?