Jackson's Big Kid Room Reveal
I don't know what it is about kid's rooms, but I'm learning that they're probably the most fun spaces in the house to decorate, change around, and make projects for. Kids take themselves way less seriously than we adults do, and that means their rooms get to be more colorful, more playful, and just a bit sillier.
When I first decorated Jackson's nursery, I swore it was my favorite room in the entire house, and that still hasn't changed now that we have fully converted it over to a "big kid" room. It looks completely different than it did before, but it's still the most calming, happy, wonderful place in my whole house. I think I like it even more than our master bathroom.
Maybe. I don't know. It's a tough race.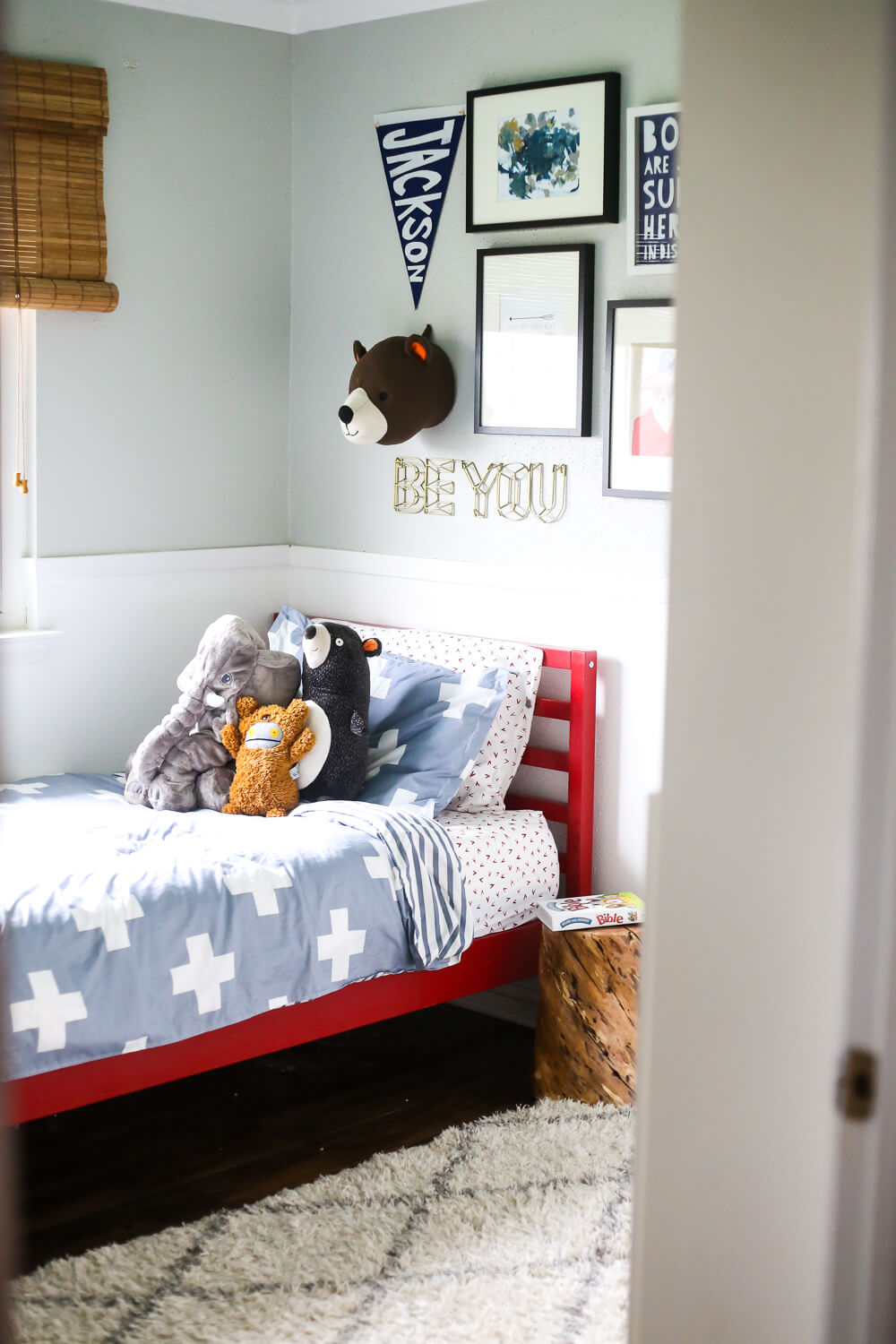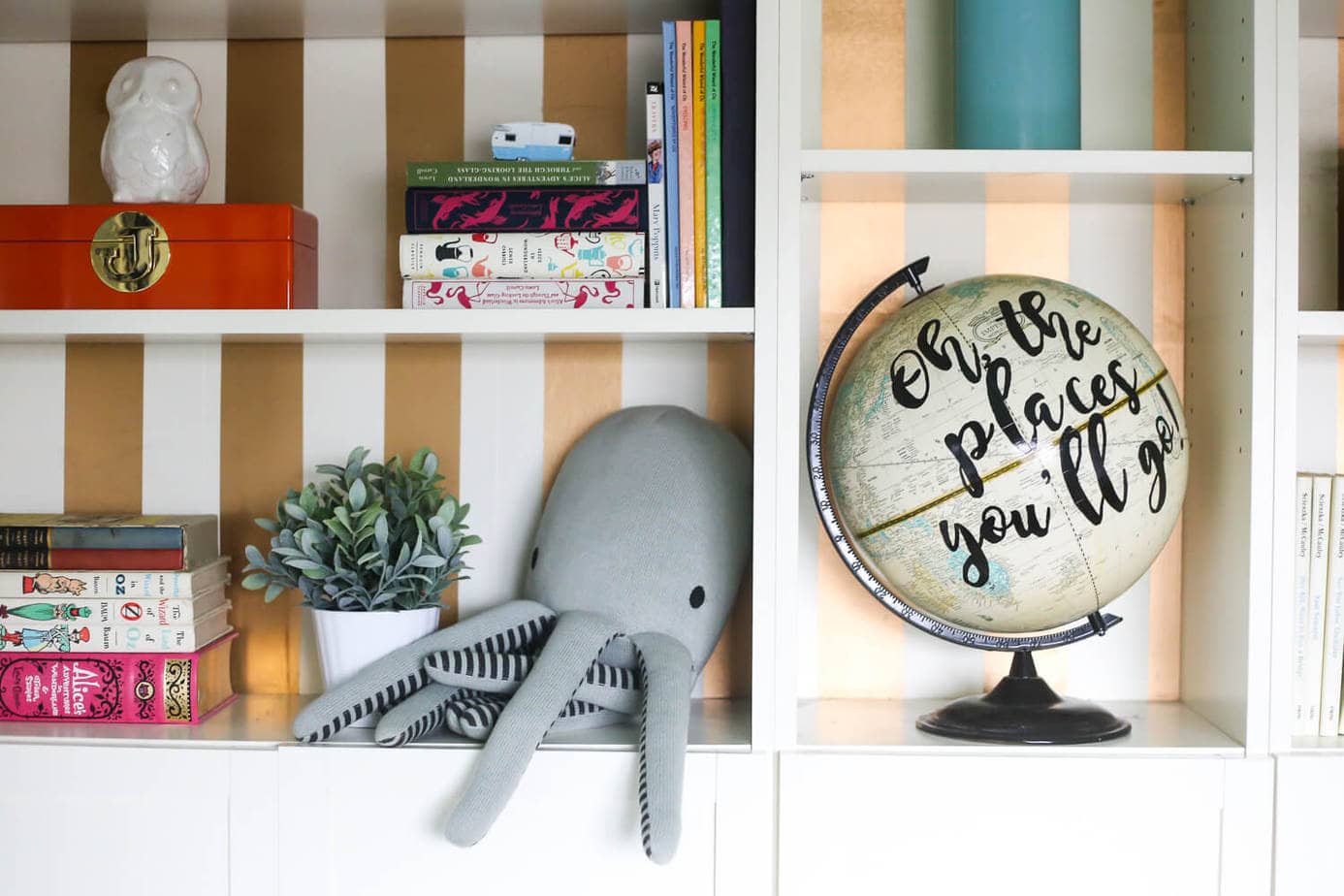 When you last saw the room, we had just put his big boy bed in it, and we had his little black and white striped teepee up. We still have the teepee (and he still loves it!) but it's not a permanent structure in his room, so it goes up and down pretty regularly. Thankfully it's really easy to put up and break down – since his room is so tiny, it makes it nice to be able to put it away when he wants a little more room to play!
So, what else is new? I rearranged the shelving in his bookcases to reflect his personality a bit more – I added a few stuffed animals, spread his books around to make it a little less structured, and added some more color. He wasn't sure about it at first (change is not my child's favorite thing in the world), but he has since admitted that he likes the new setup.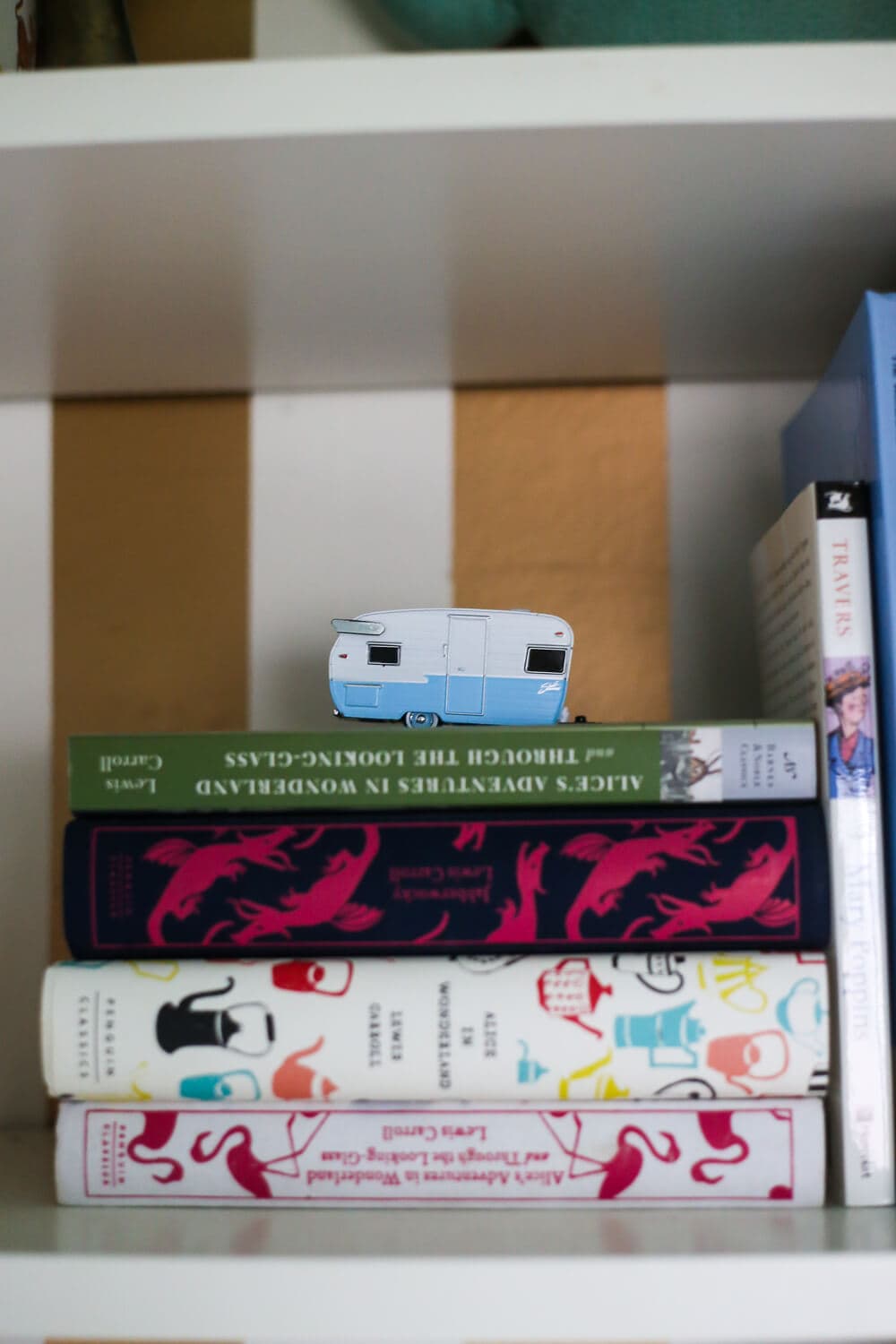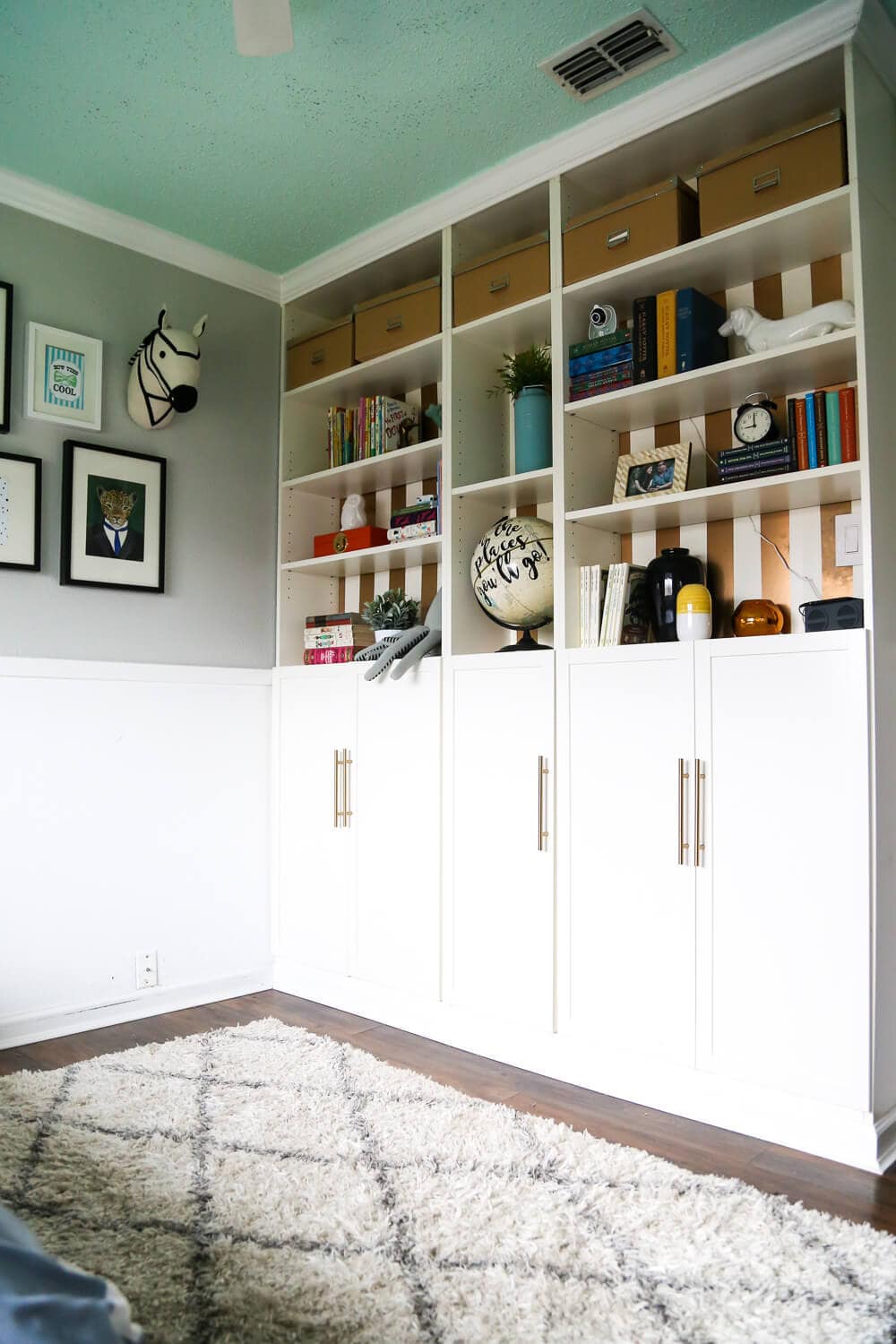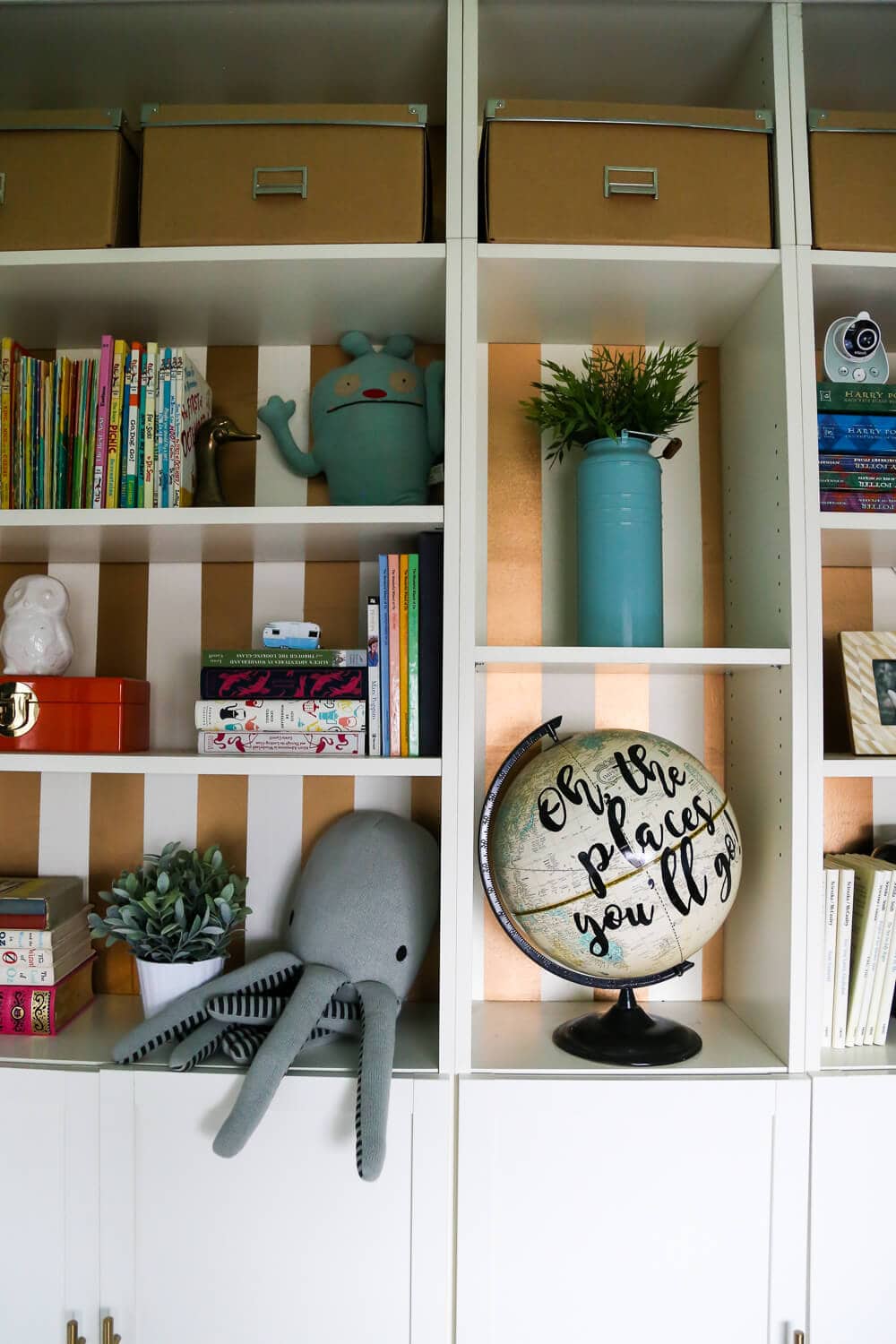 Another update to the room is the gallery wall. The old setup was lacking something once I re-arranged the room – it's such a big expanse of wall with nothing on it, so I decided to fill it up with some art. This is probably my favorite part of the entire room. It's colorful, whimsical, and a perfect reflection of my little man's personality.
Plus, who doesn't love stuffed animal heads hanging on the wall?
They're my favorite.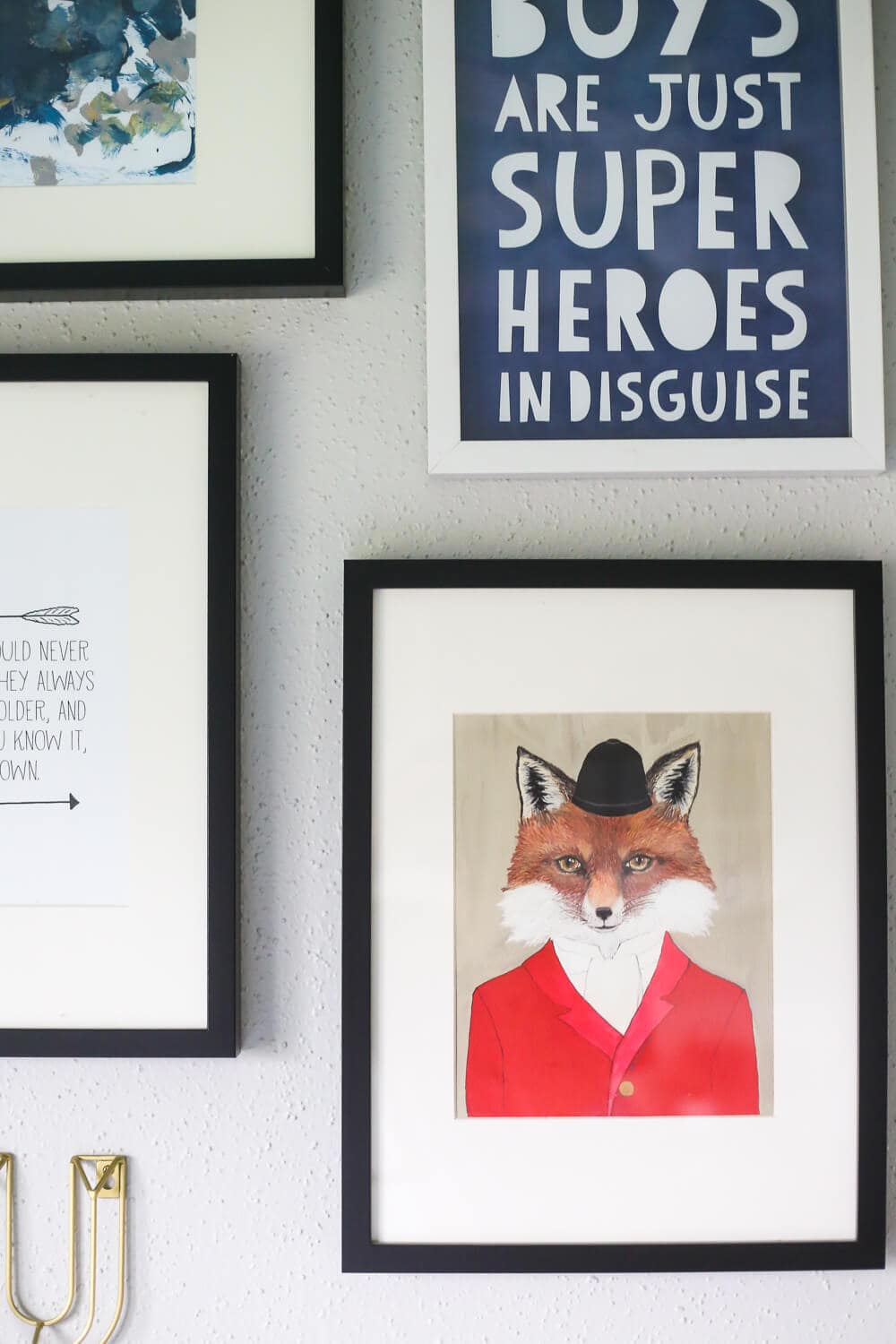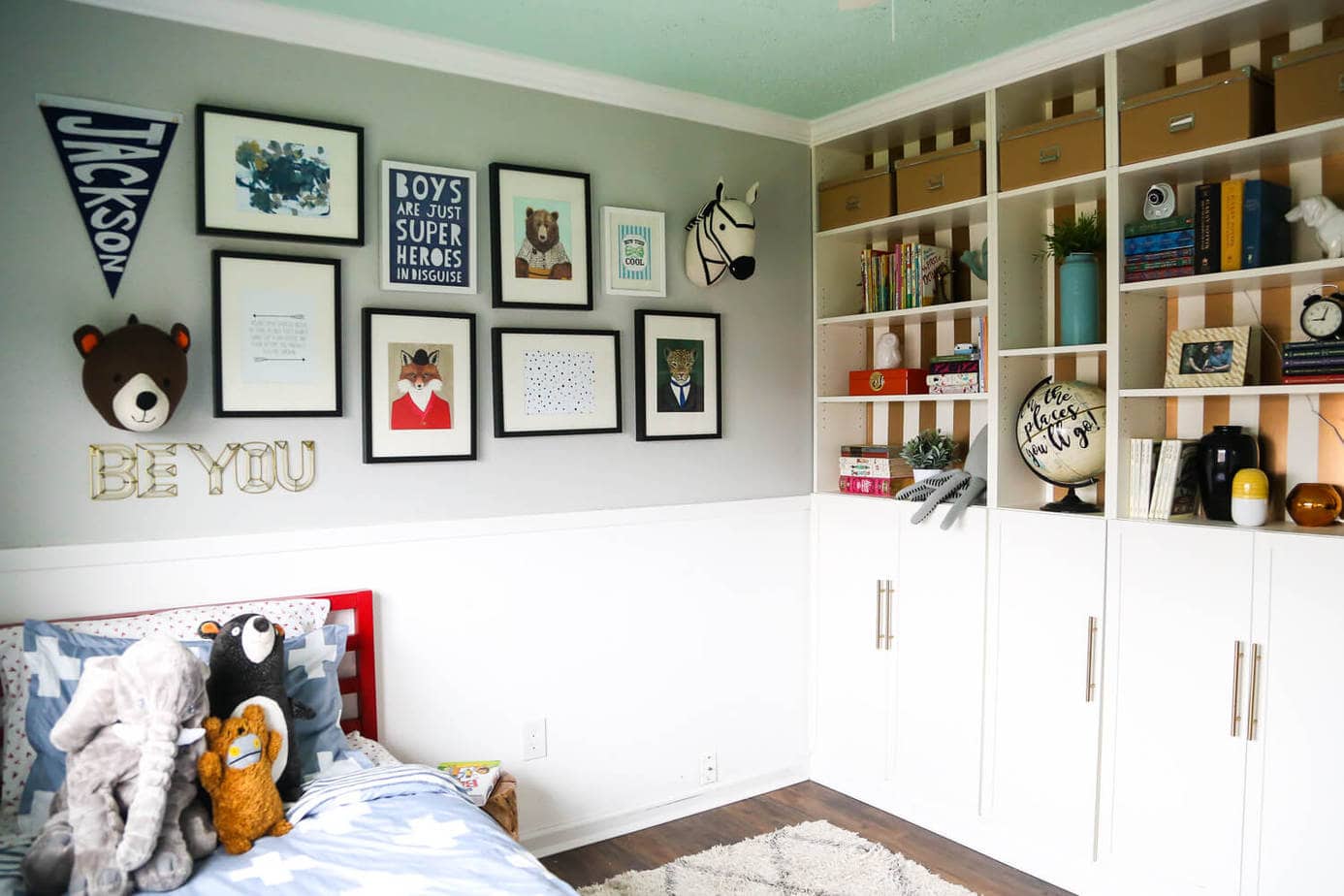 Ever since we changed things up, I've noticed that Jackson is spending a lot more time independently playing in his room. I'm sure part of it is just him growing up (sniff! sniff!) but I really do think he enjoys his room a lot more now that it's a little more suited to him, and he'll spend long periods of time in here playing with his superheroes, making a giant mess, and just generally being a kid.
It's simultaneously wonderful and terrifying to watch him grow up like this.
But, that's parenthood, isn't it?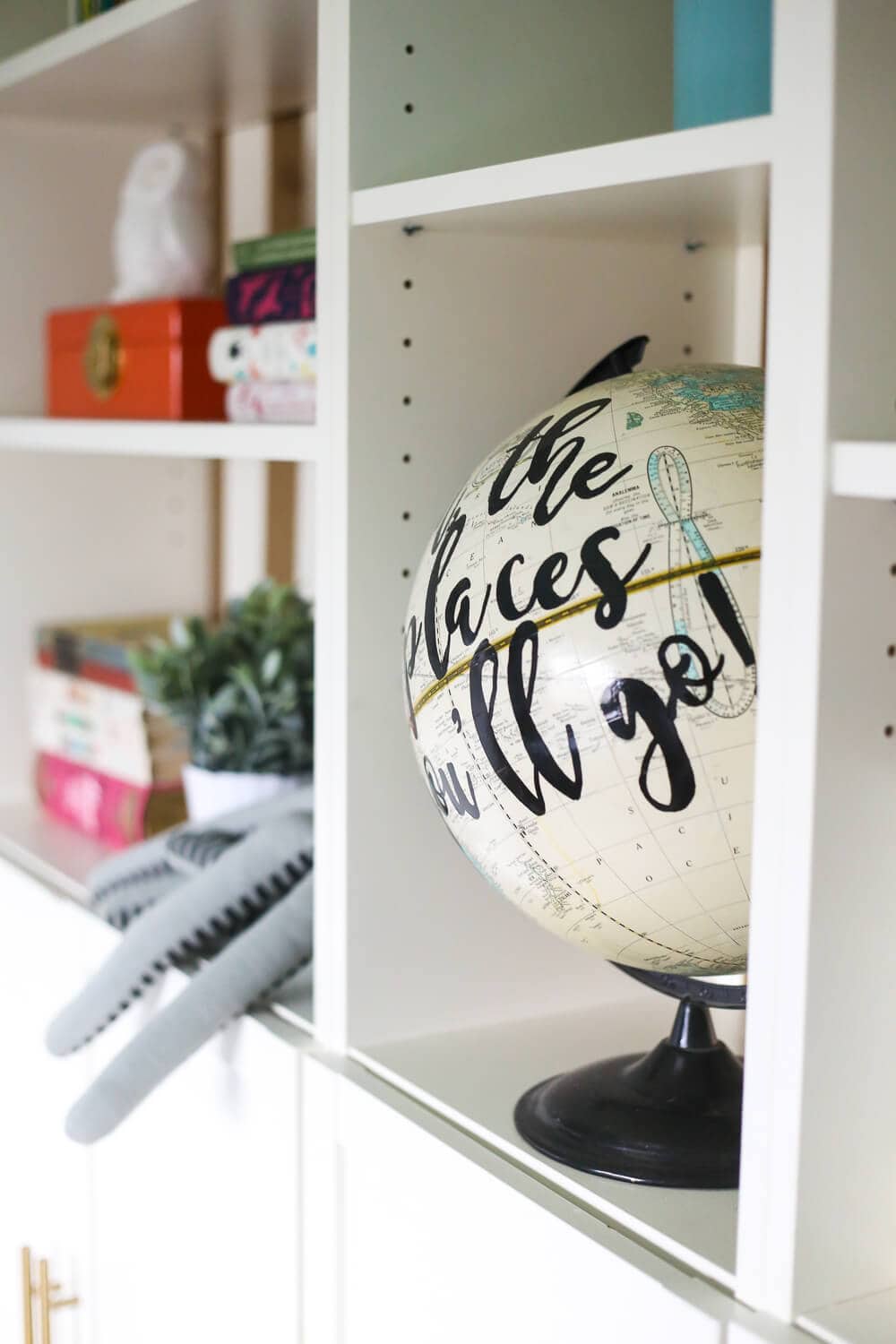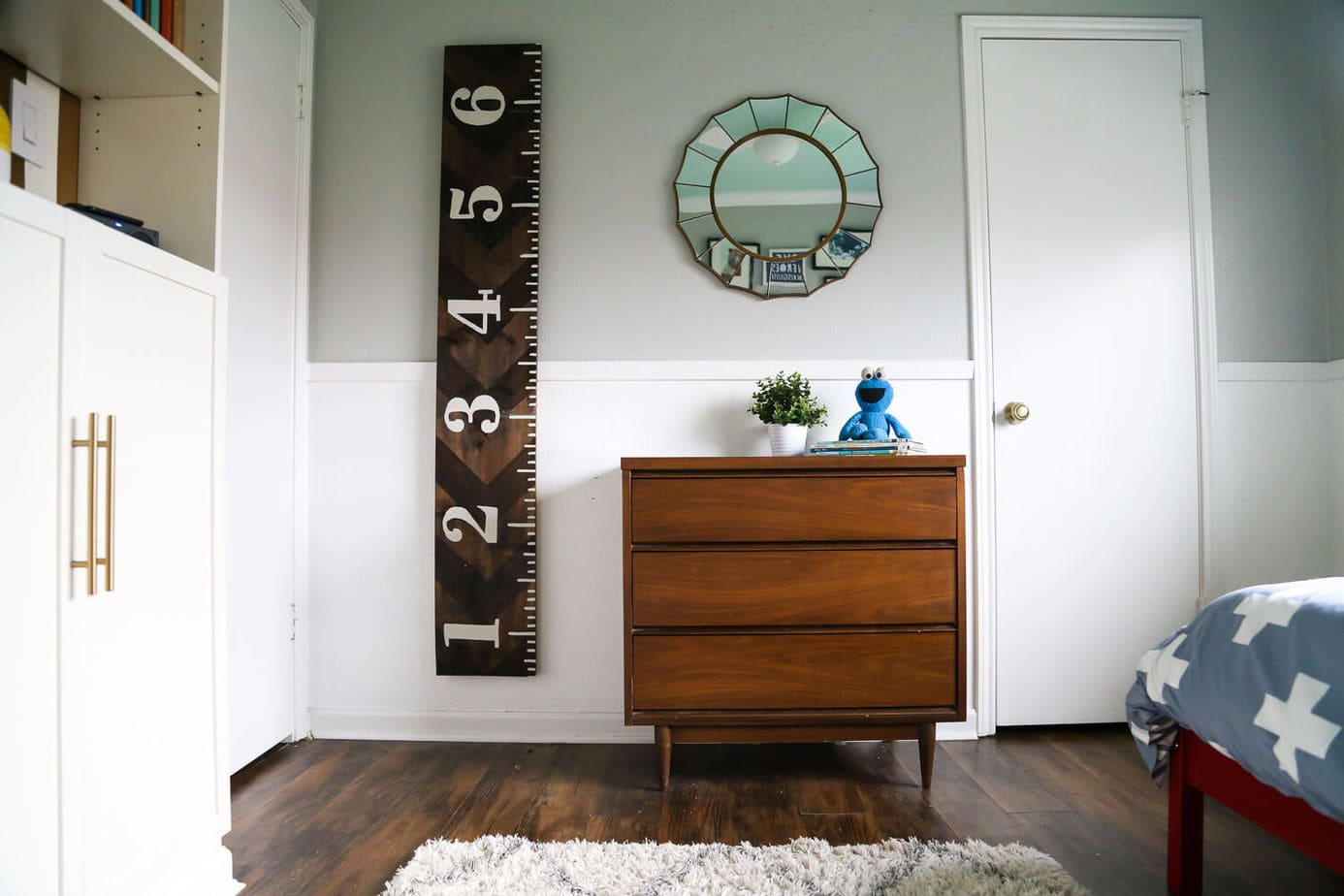 I have to say, though, that hands-down my favorite part of having Jackson in a big kid room is the snuggles. Y'all, if someone would have told me about the snuggles sooner, I would have switched him over to a big boy bed ages ago.
Every night when Jackson goes to bed, instead of reading with him in a chair, I get to climb into bed with him to read. He scoots right up next to me, and we spend a few minutes reading, laughing, and enjoying his books.
And then?
The best part happens.
I put the books away, I roll over to face him, and we snuggle. We talk about his day, we talk about his dreams, we talk about food he loves and toys he loves and what he wants to do in the morning. He'll often rest his tiny little hand on my cheek while we talk, and sometimes he burrows his head right into my neck as if he's trying to soak up my scent before he drifts off to sleep. I used to just get a quick hug and a kiss before he went to bed each night, but now I get a good ten minutes of chatting, giggles, and the sweetest snuggles I've ever had in my life.
It makes my soul sing, and it's my favorite part of the day, every single day.
Can't get enough!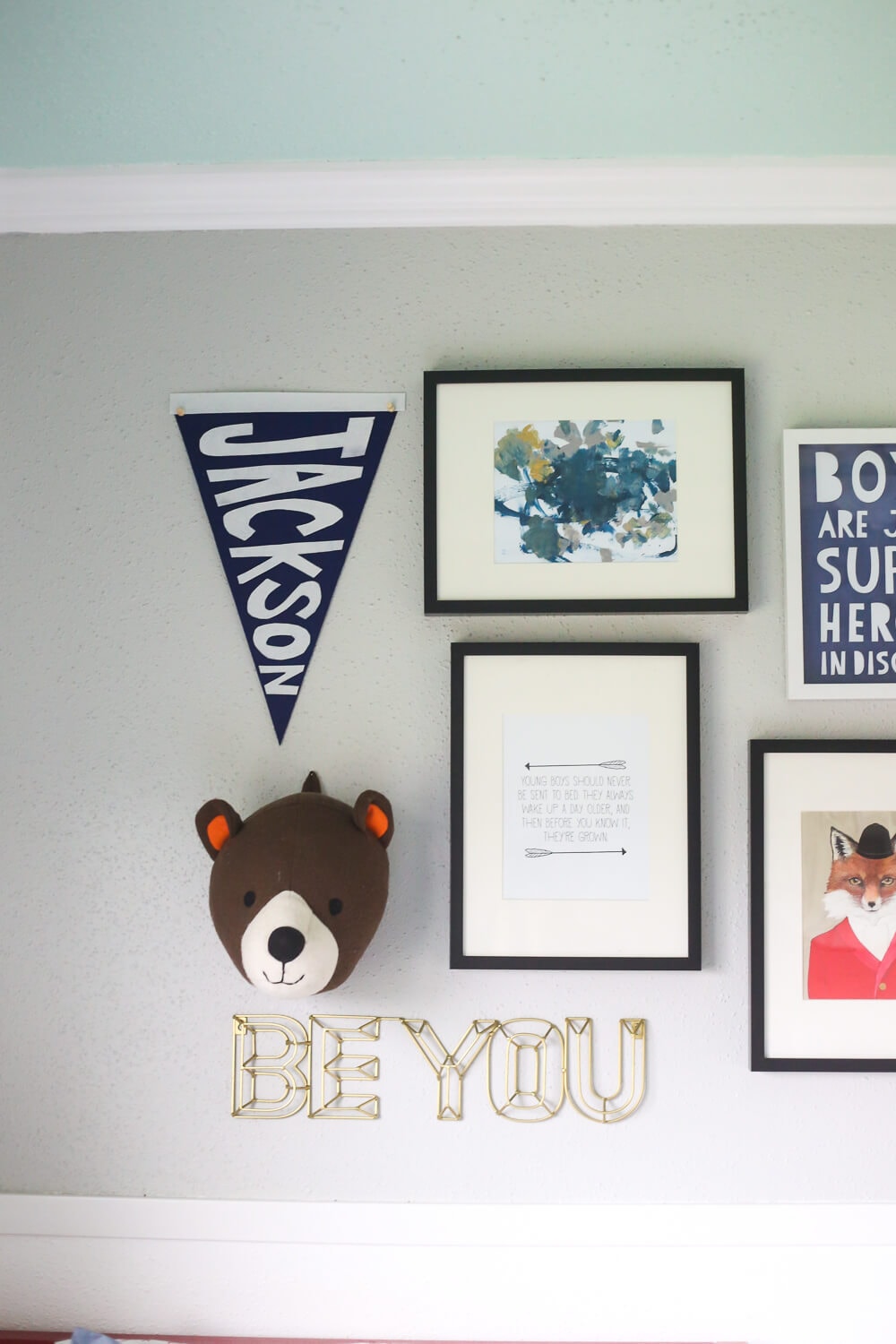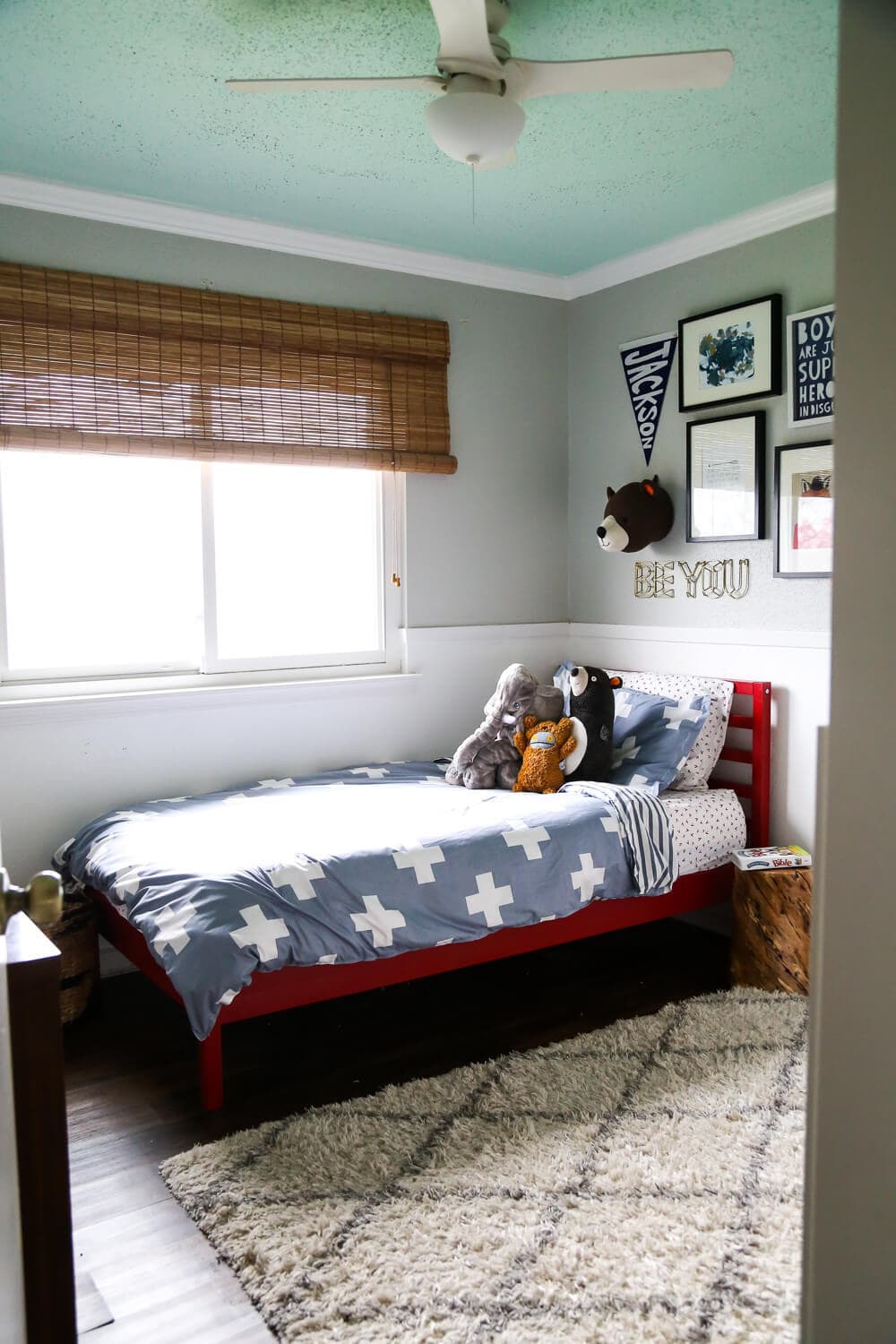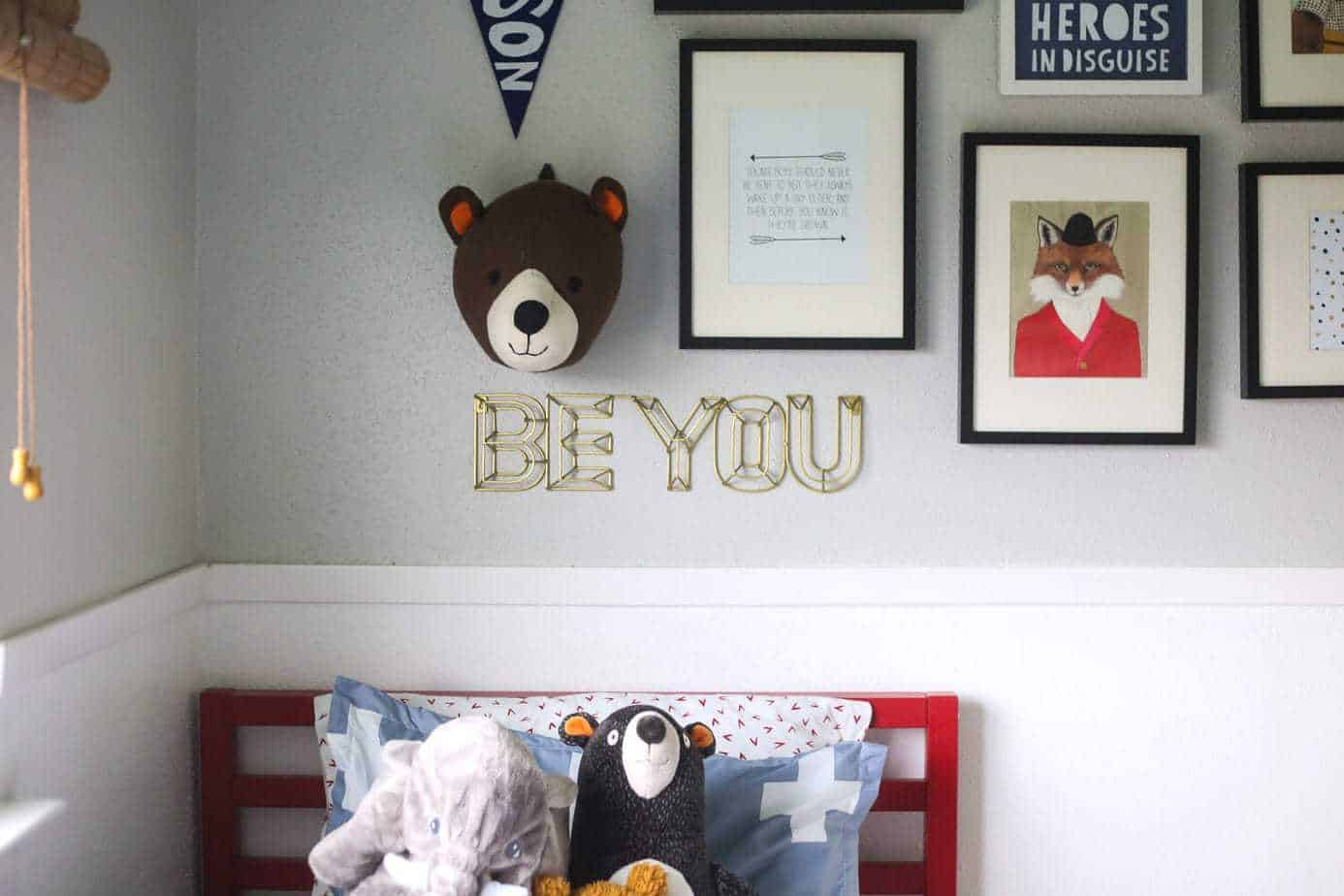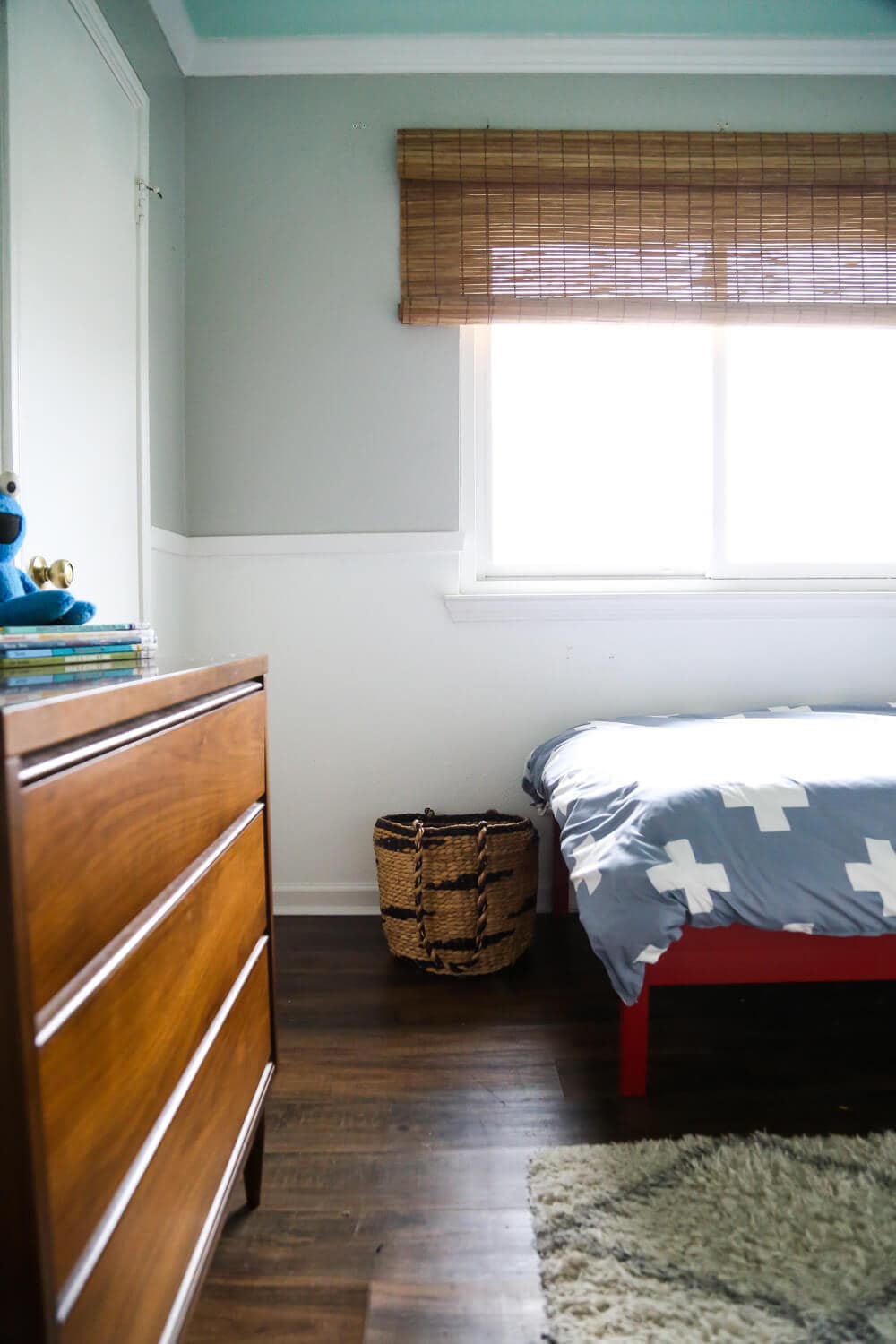 I'm wondering how long I can keep this whole snuggles and chatting before bed thing going.
Through elementary school? High school? Can I go do it with him when he's in college? Too much?
Oh well, I guess I'll just enjoy it while it lasts.
See something you love in this post? Click any of the images below for more details!

And you can also click to find tutorials for the DIY globe and theruler growth chart!