Who else is completely and totally pumped about spring this year?
We had an incredibly mild winter, but I've been longing for spring weather for a while now, and I'm so excited it's finally here (and here to stay). This time of year makes me so happy, and I'm officially at the point where I'm counting down the days until summer time.
(Can you tell I'm a teacher?)
Today, I'm gathering with a group of other bloggers to share our spring home tours – there is SO MUCH inspiration throughout these posts, you won't even be able to handle it. You may need to take a few different sittings. And an extra cup of coffee.
Get ready to be inspired.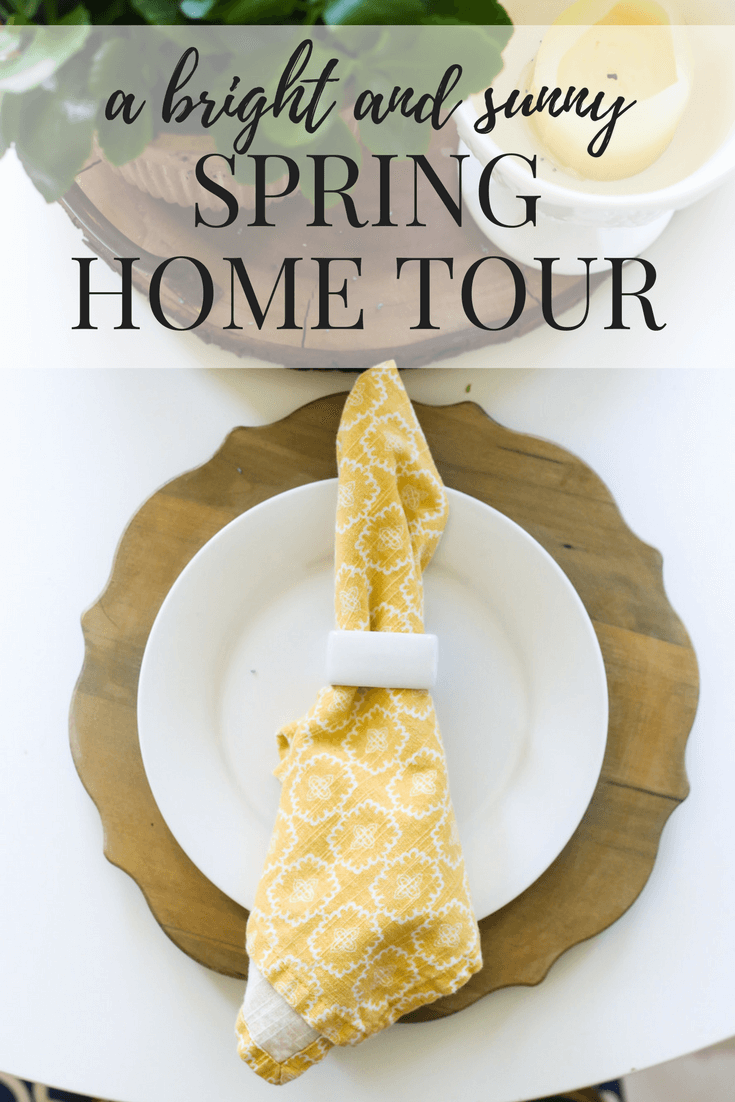 This post contains affiliate links. Click here to read my full disclosure policy.
It's always so exciting to see how creative I can get with re-arranging things we already have in our home to make them fit the new season. This spring, I've been craving bright colors and lots of flowers – I cannot get enough.
You've already seen how I have been filling my home with flowers (best way to make it feel like spring!) but today I wanted to give you a quick tour of the other little tweaks I've made around our home to brighten it up for the season. It's amazing the difference you can make when you just swap out a few pillows and vases!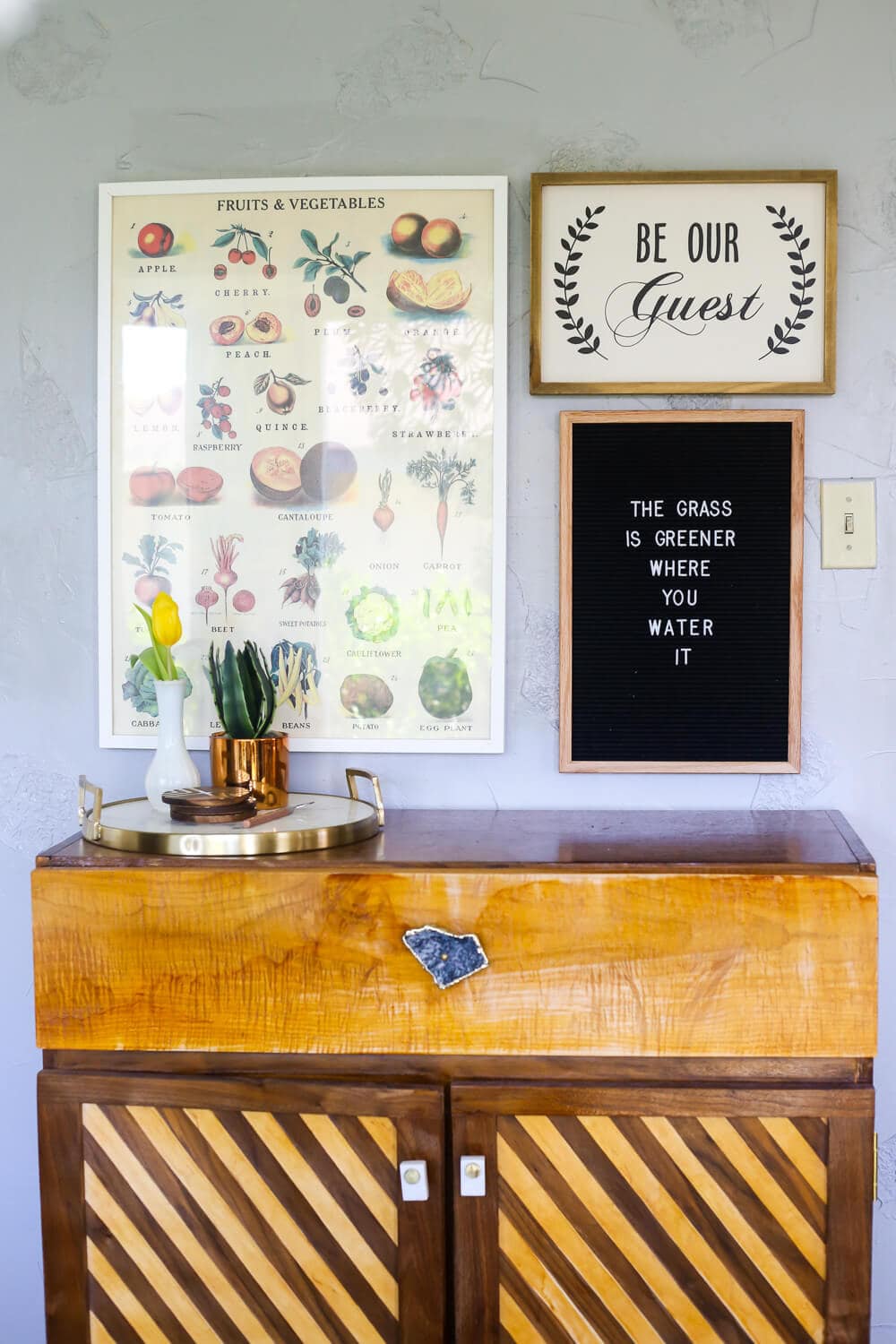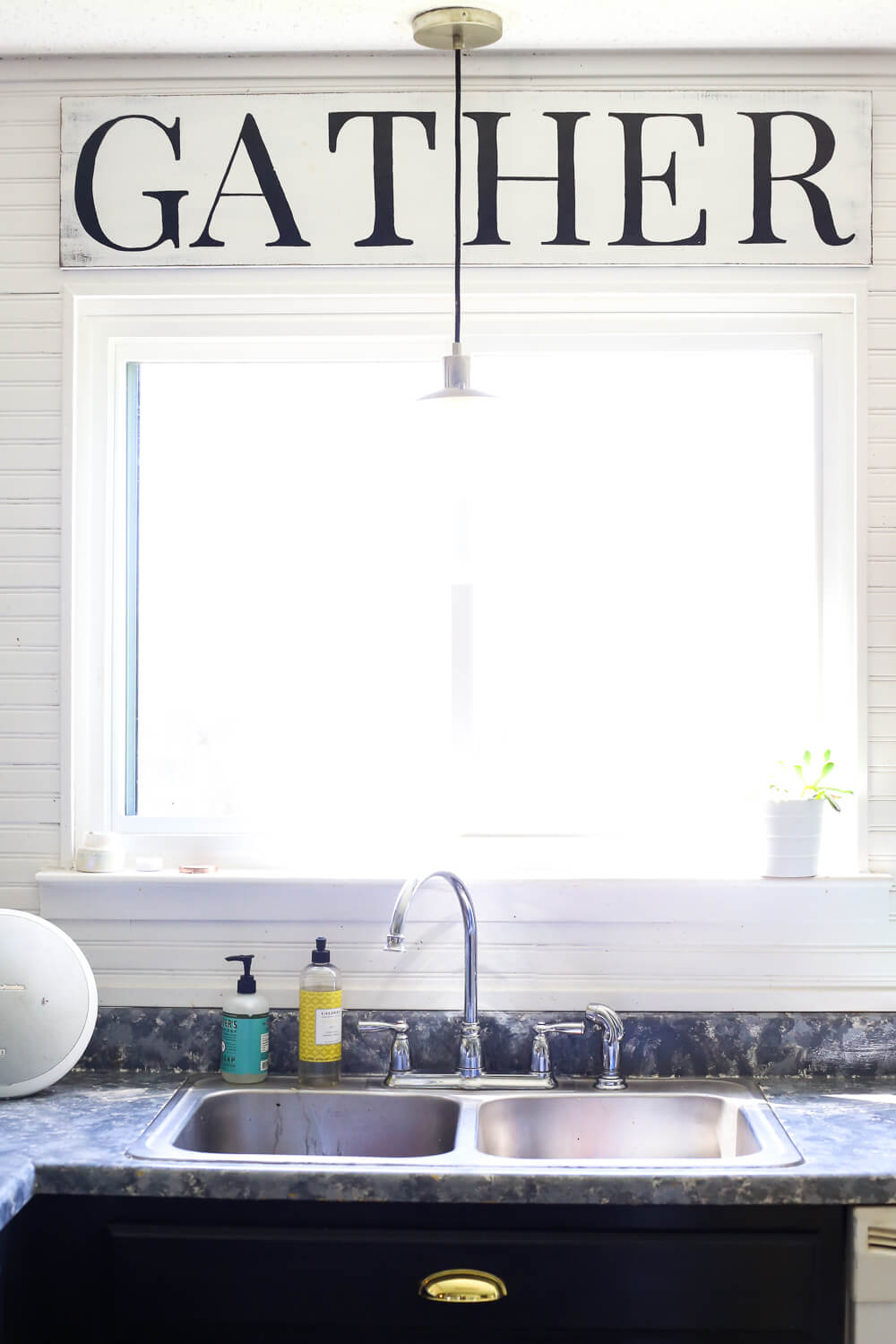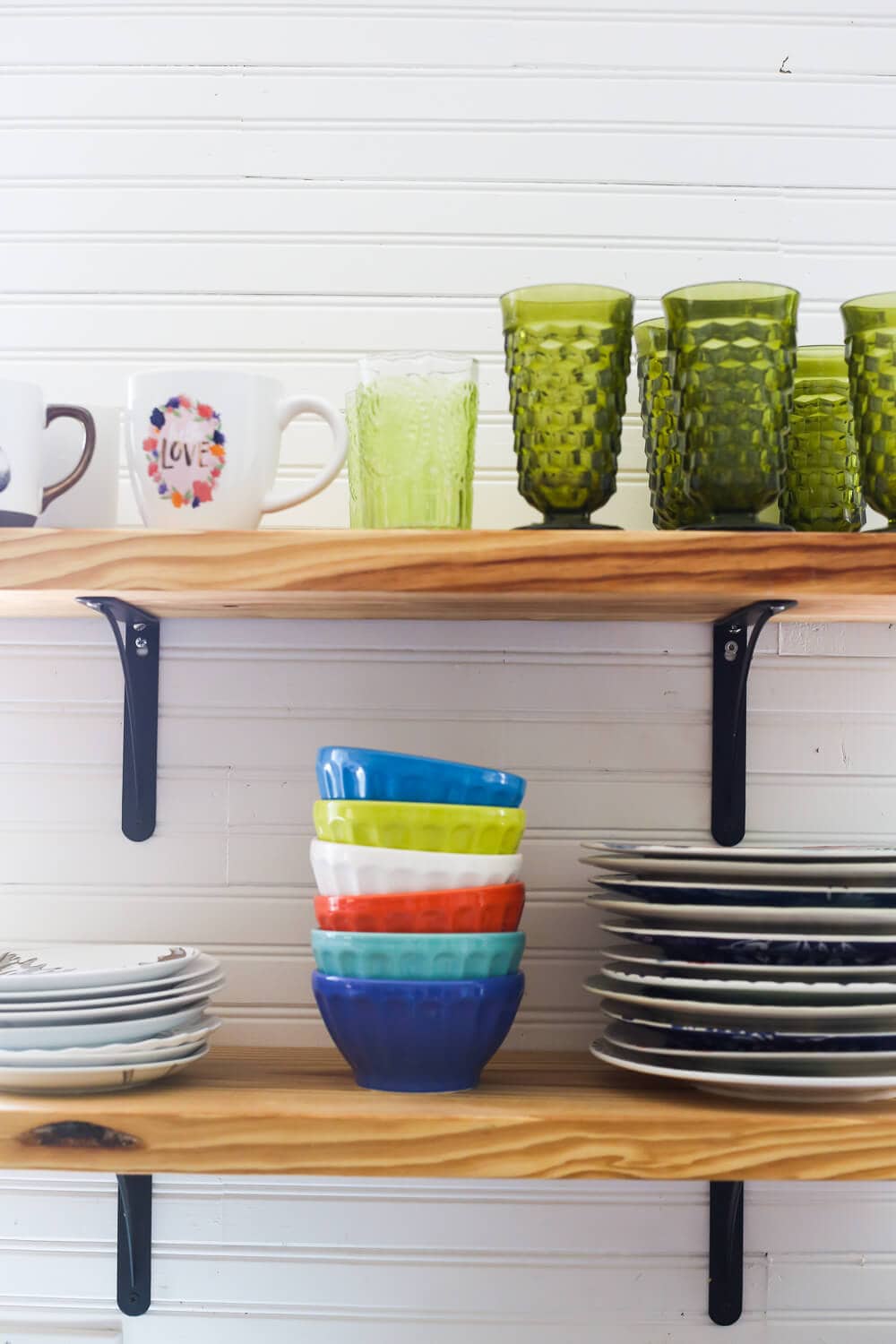 Letterboard | Marble tray | DIY gather sign | Bluetooth speaker | Latte bowls
There are few things that make me happier than filling up the open shelving in our kitchen with bright, colorful dishes. Those Anthropologie bowls are probably my favorite thing in the kitchen, and I can't get enough of our green cups either.
Oh, and can we talk about our photo display wall?
I should probably admit to you that, while I might appear that I "have it all together" when I share tours like this, I want to make sure you understand that I literally took the Christmas photos down the day before I took these photos. Last week. In March. 
Go ahead and be jealous of how on top of it I am.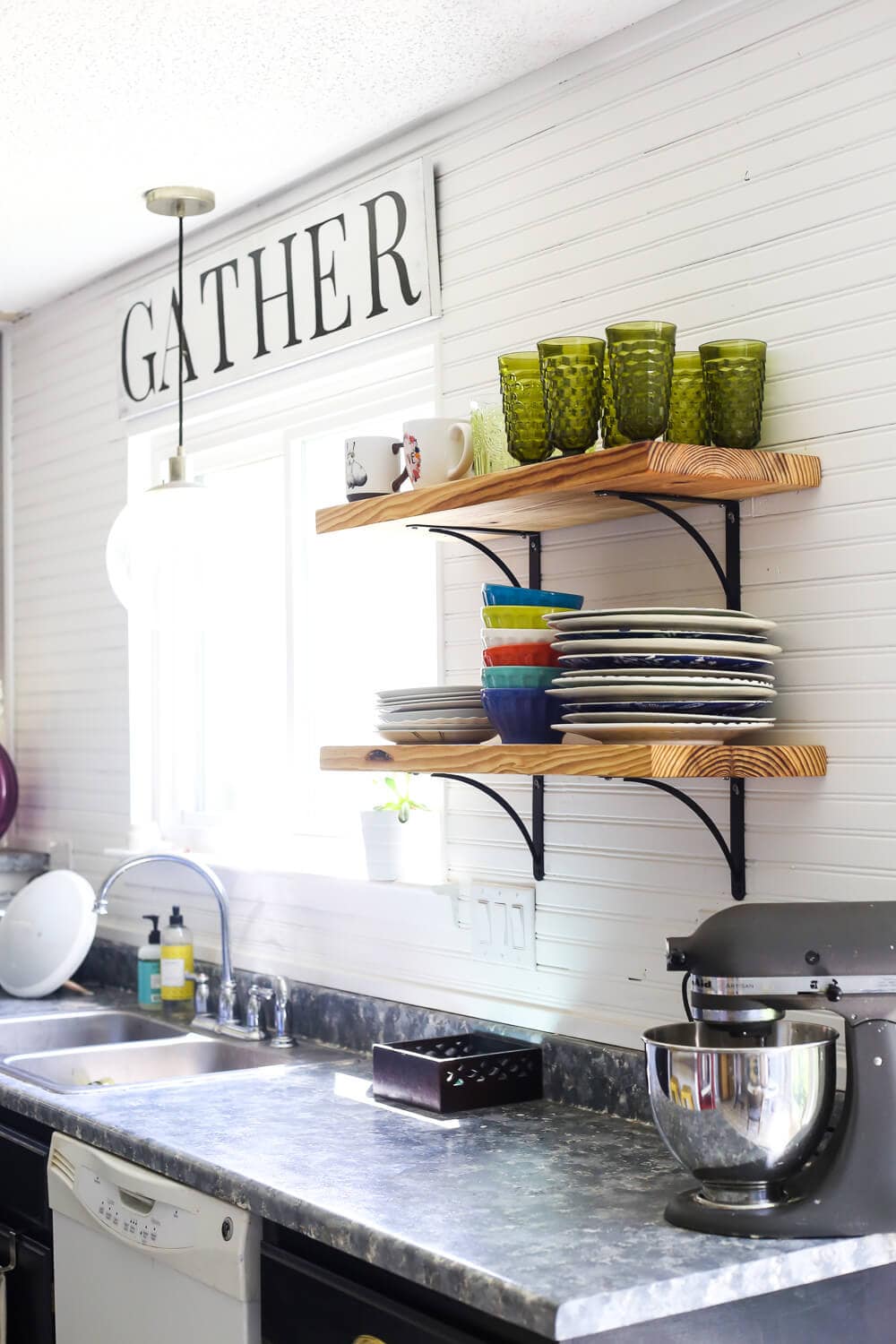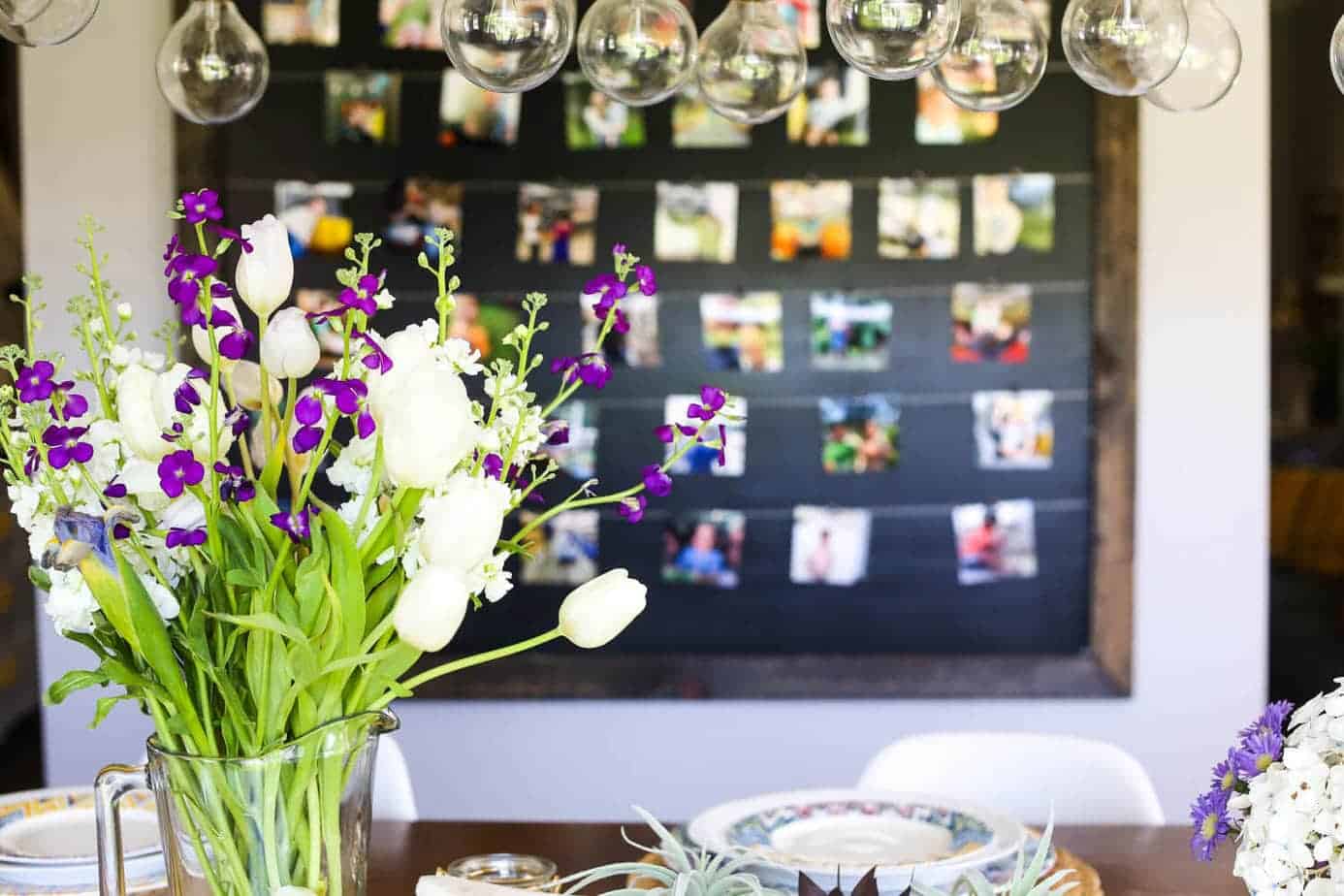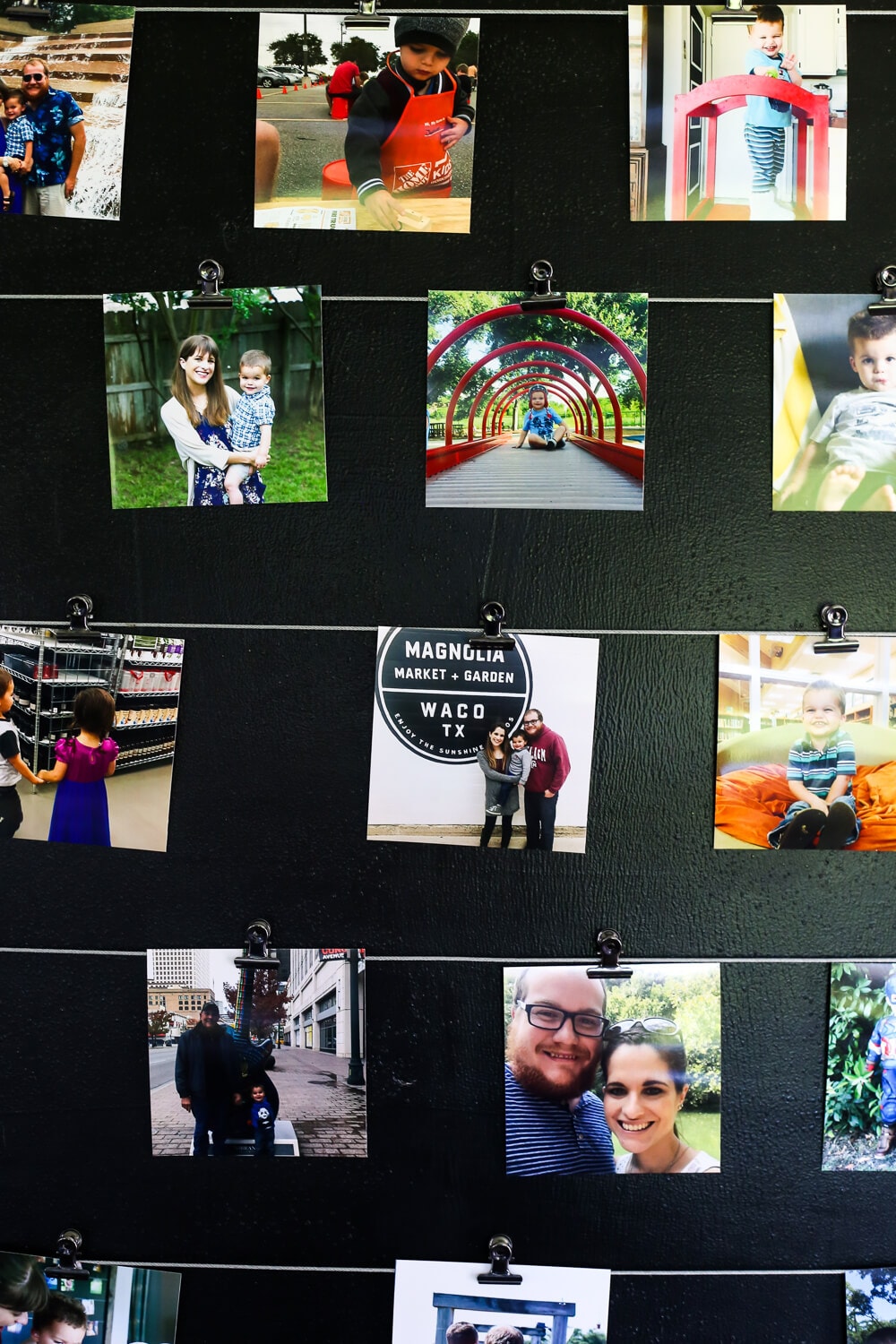 Yellow is one of my favorite colors to decorate with, so spring is really my time to shine when it comes to color. It's also fun to see how certain pieces can really "feel" perfect for more than one season. For example, that tall yellow vase – put it next to some pinecones and metallic pumpkins and it feels very "fall," but when it's surrounded by some faux grass and tulips it suddenly screams "spring".
And those faux purple flowers? I actually purchased them specifically for our fall home tour last year, and had them arranged in that very vase with some other autumn blooms. But when you throw them in there alone they take on a very different look.
It was a nice reminder to me that a little goes a long way when it comes to home decor – you may not feel like you have "enough" stuff to decorate for each season, but simple pairing things in different ways can really transform how they look.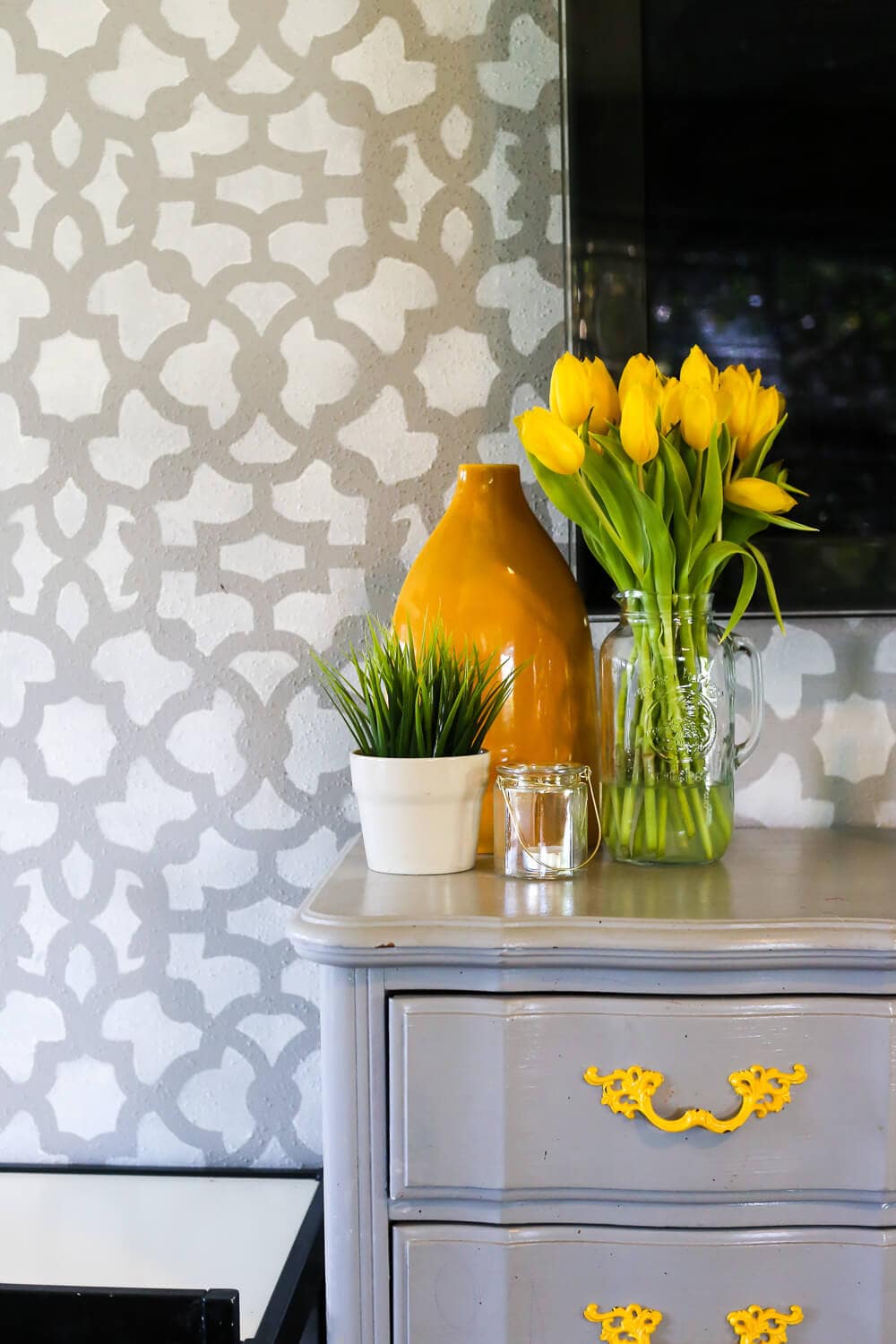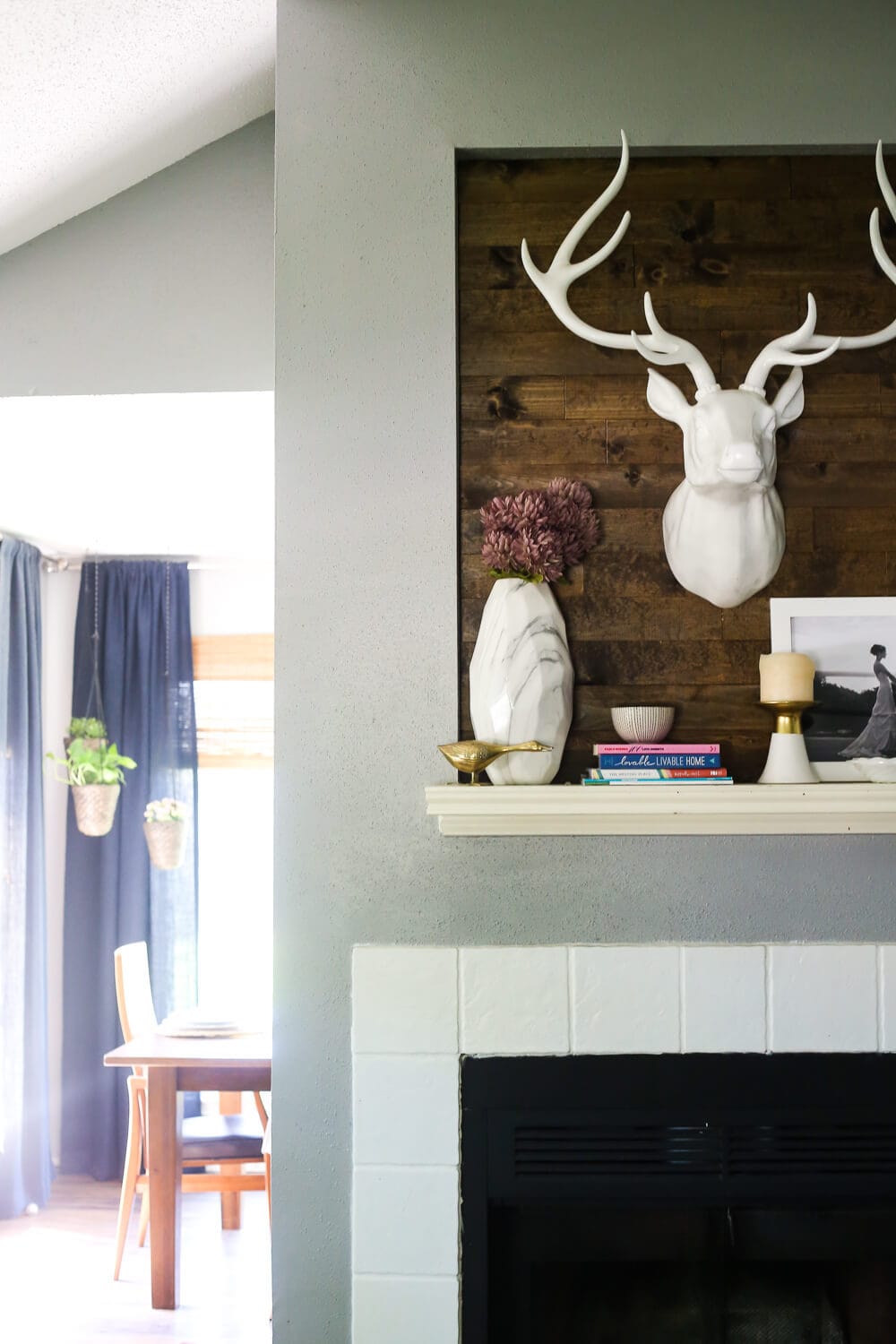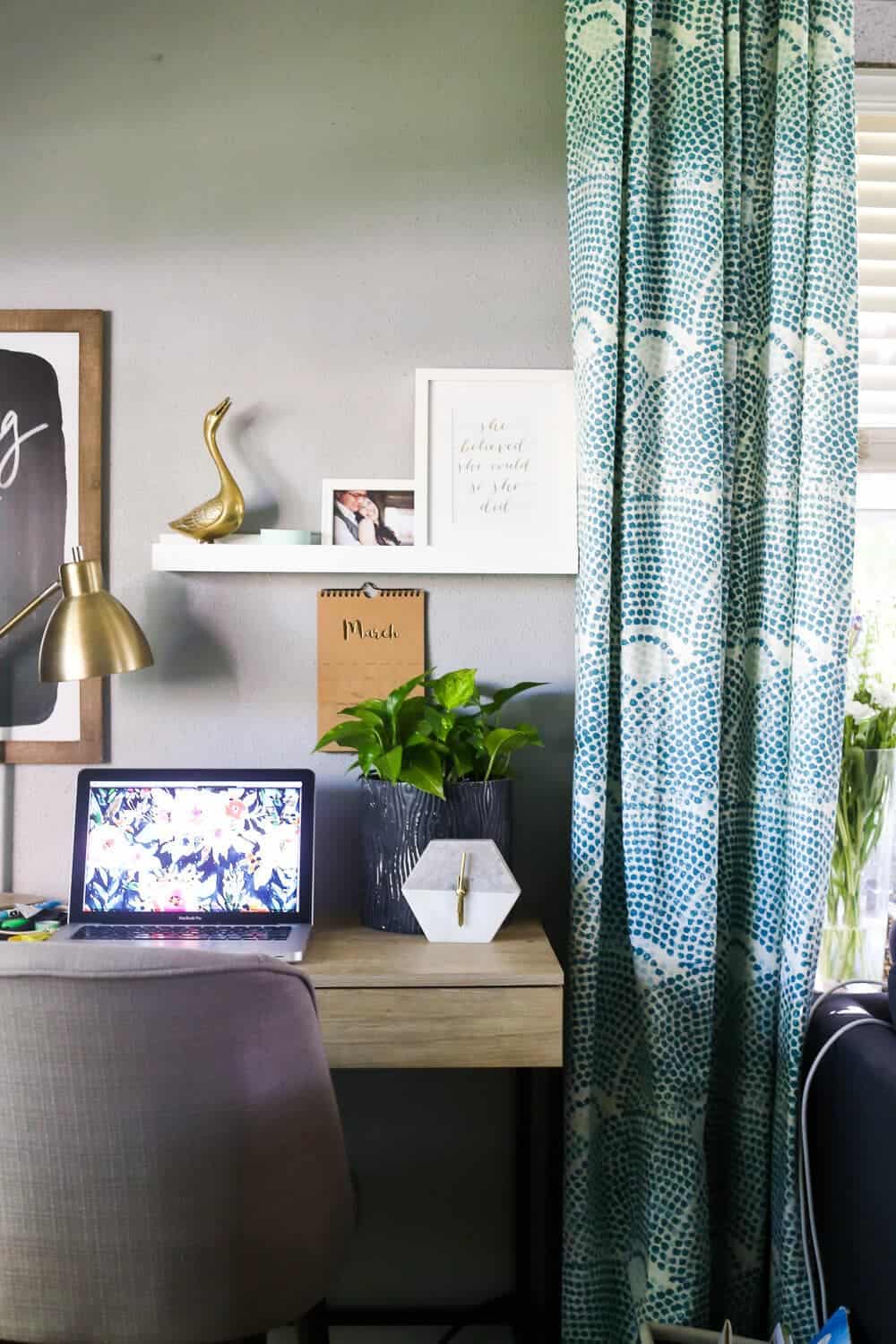 Faux wheat grass | Hanging planter | Striped bowl candle | Gold lamp | She Believed She Could art | Desk
I feel like I should throw a party because we finally gathered enough throw pillows to be able to swap them out seasonally.
I've always struggled when it comes to pillows for our sofa – our dogs are constantly pushing them onto the floor, tracking mud onto them, and squishing them, so I hate spending a ton of money on them. We've always bought a few, used them until they fell apart, and then bought all new ones – it's annoying, expensive, and I'm always so tired of the pillows by the time we replace them. But now we have a larger collection so we're able to rotate them in and out and since they all are mostly a neutral base it's easy to add in more fun pillows when we're out shopping and see one we have to have.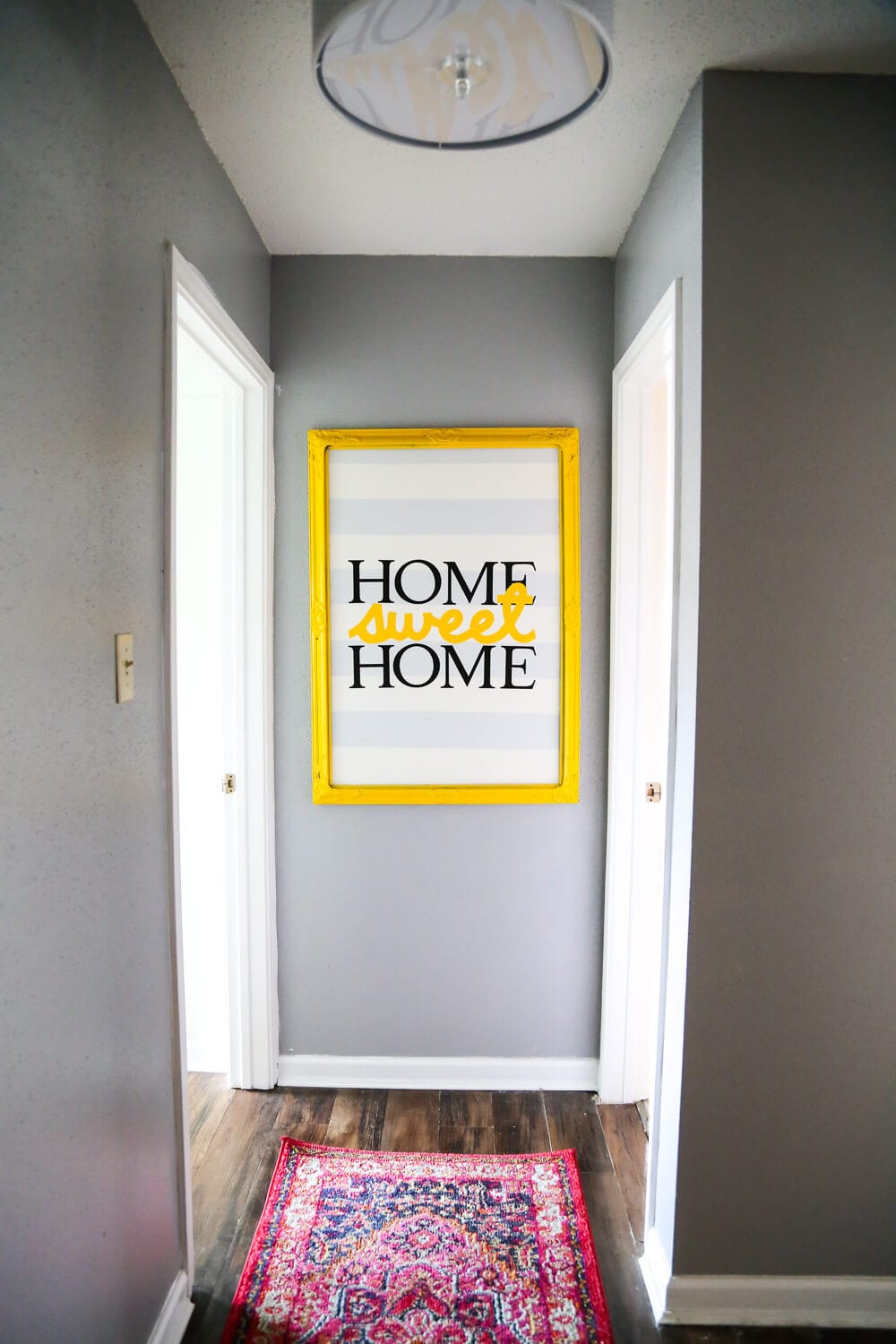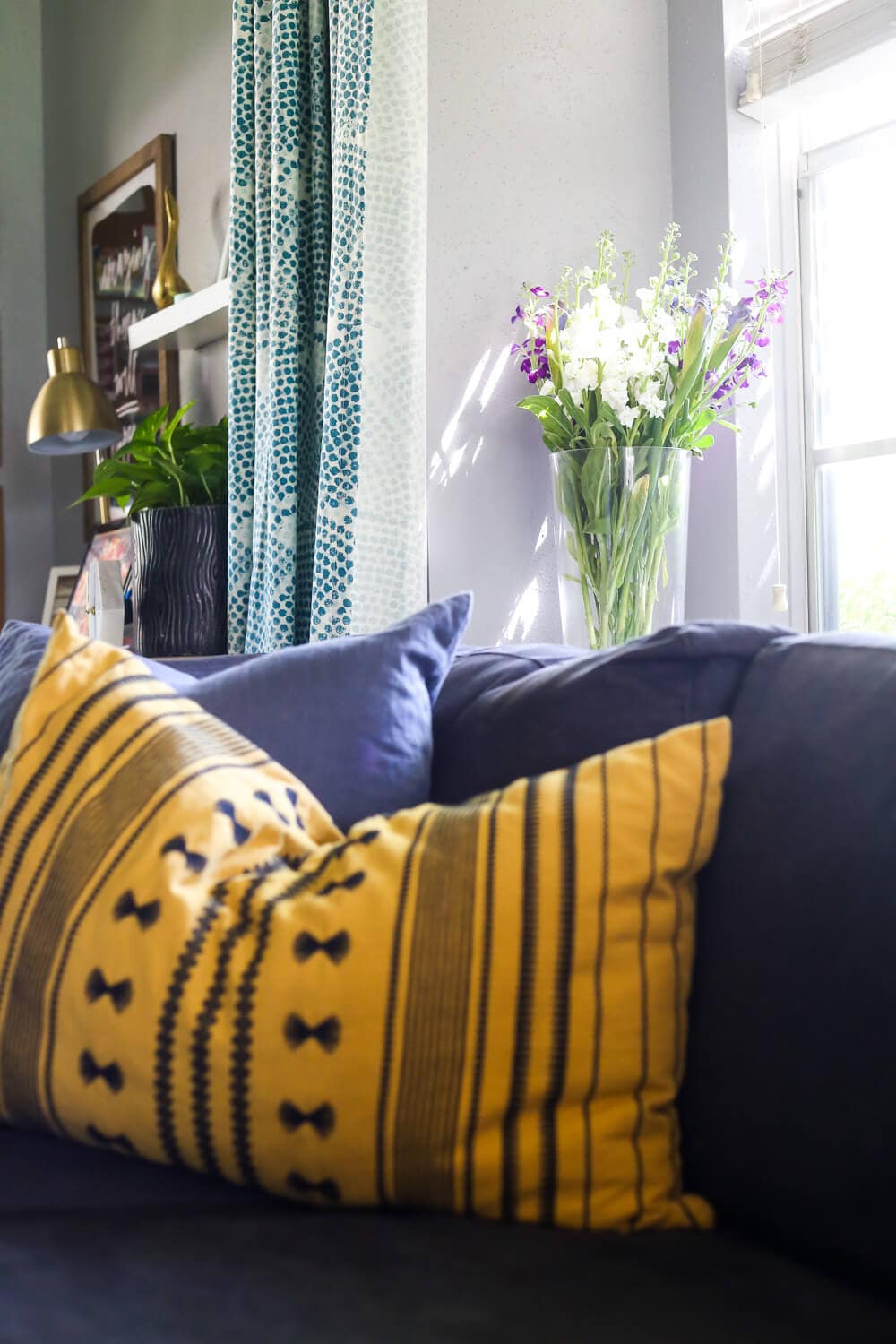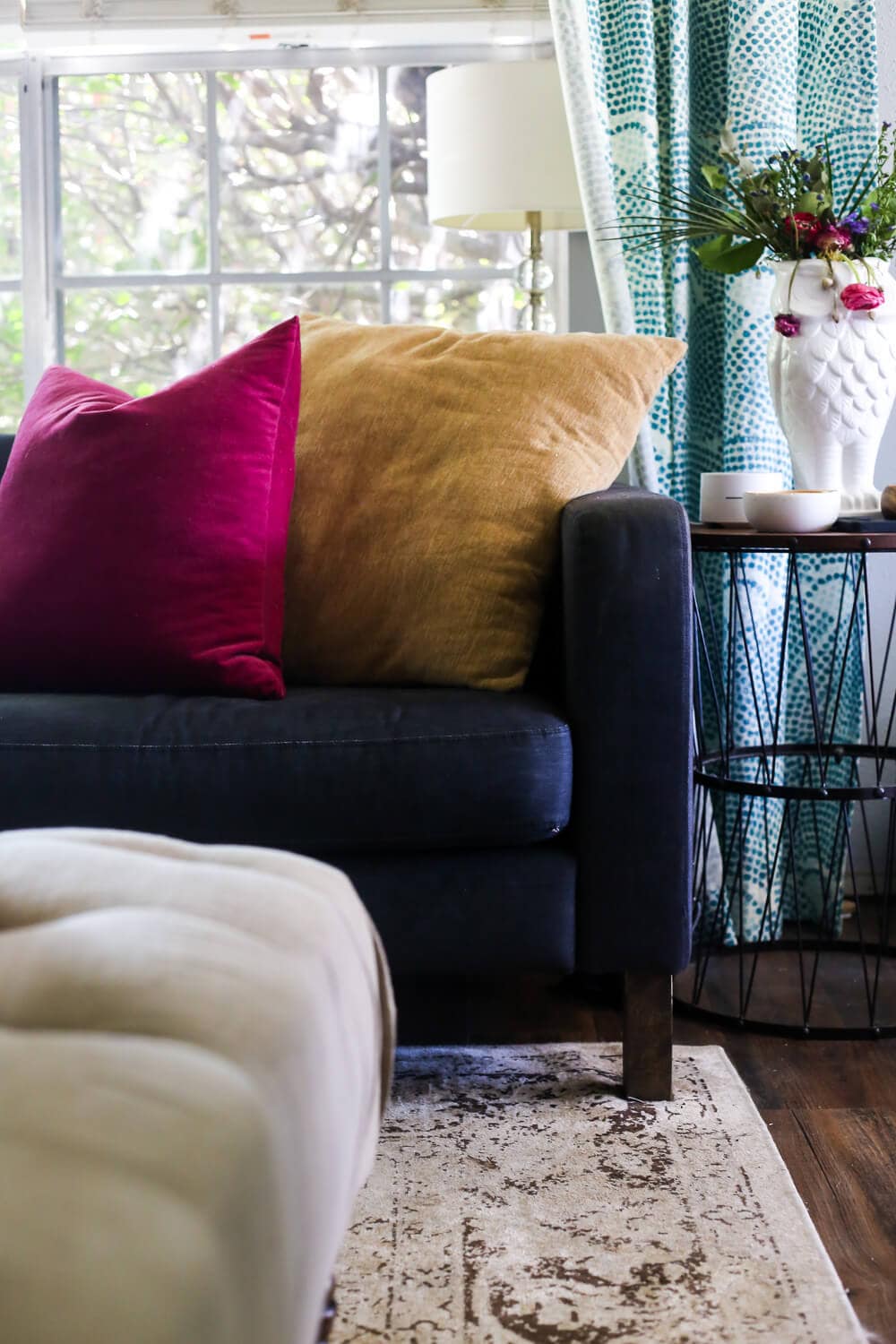 Runner | Ottoman | Glass bubble lamp
I don't know about you, but I think it just feels really good to have our home all decked out for spring. I'm hoping to keep fresh flowers in the house at all times over the next few months – it makes such a huge difference in how clean our home feels and in my happiness level.
Cuddly dogs help, too.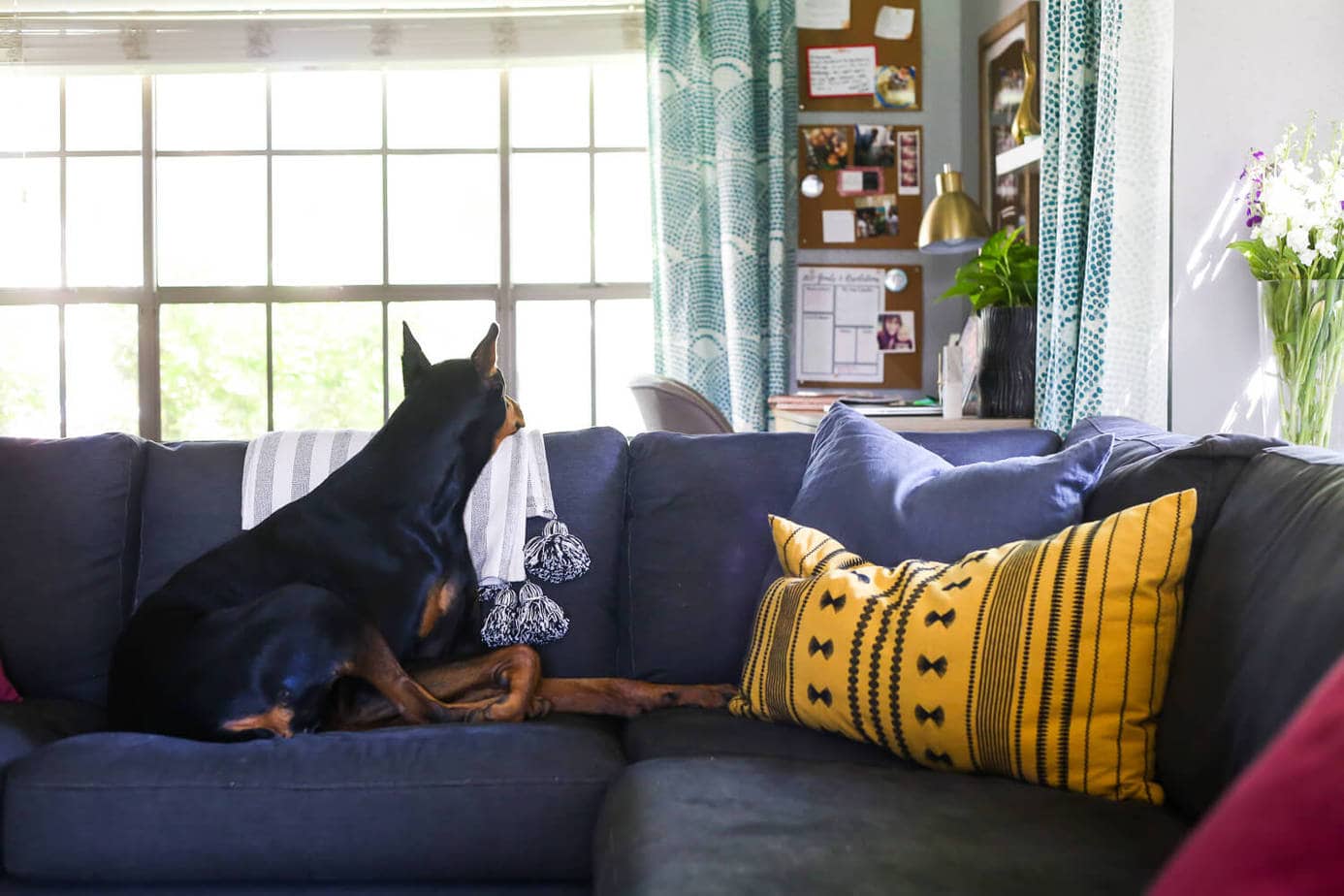 See anything you like? I've got links to most of the items in this post below – if you're curious about something specific, just let me know and I'll do my best to track it down!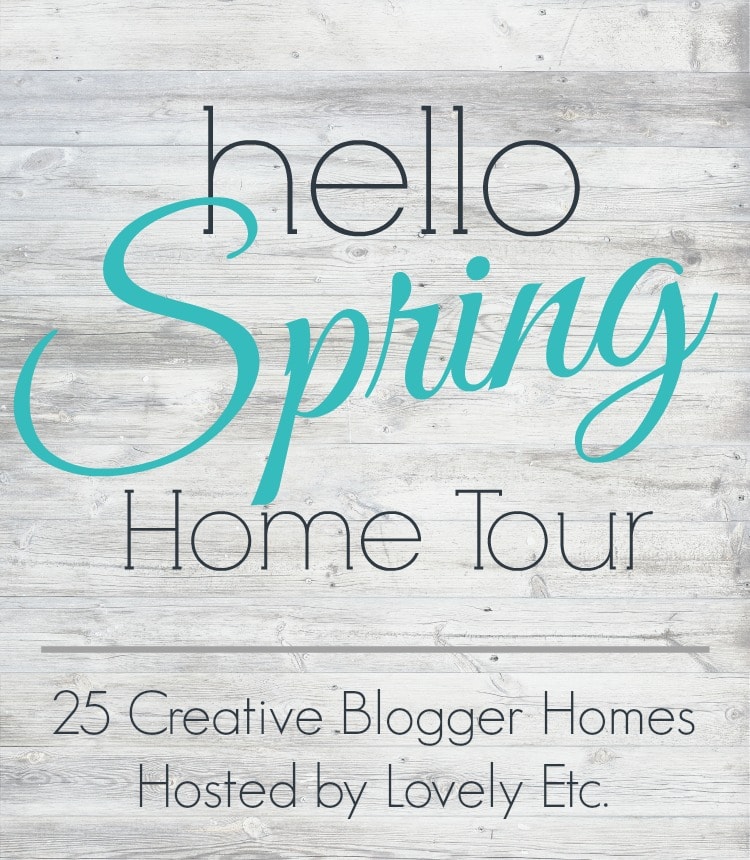 Here are the links to all of the other homes on the tour – be sure to give them all some love, I promise you don't want to miss these!