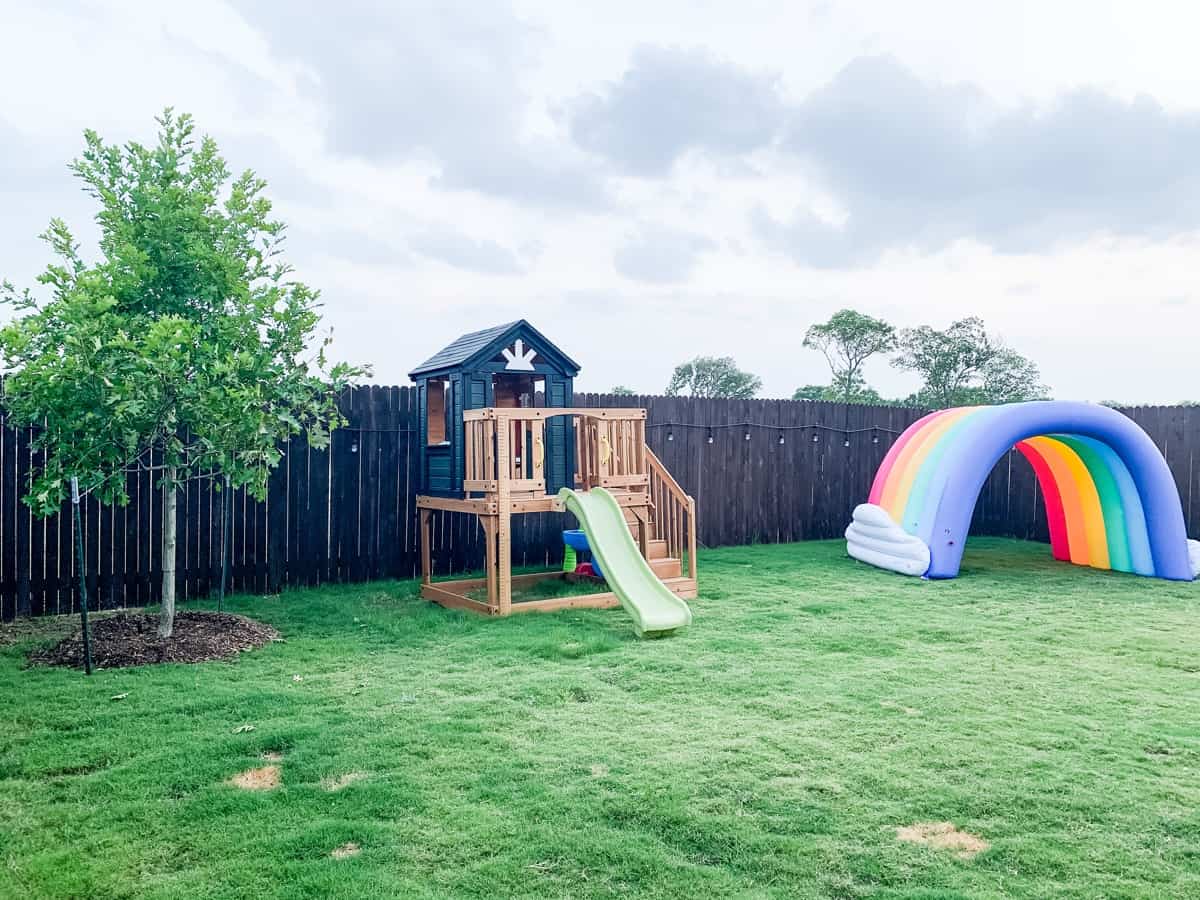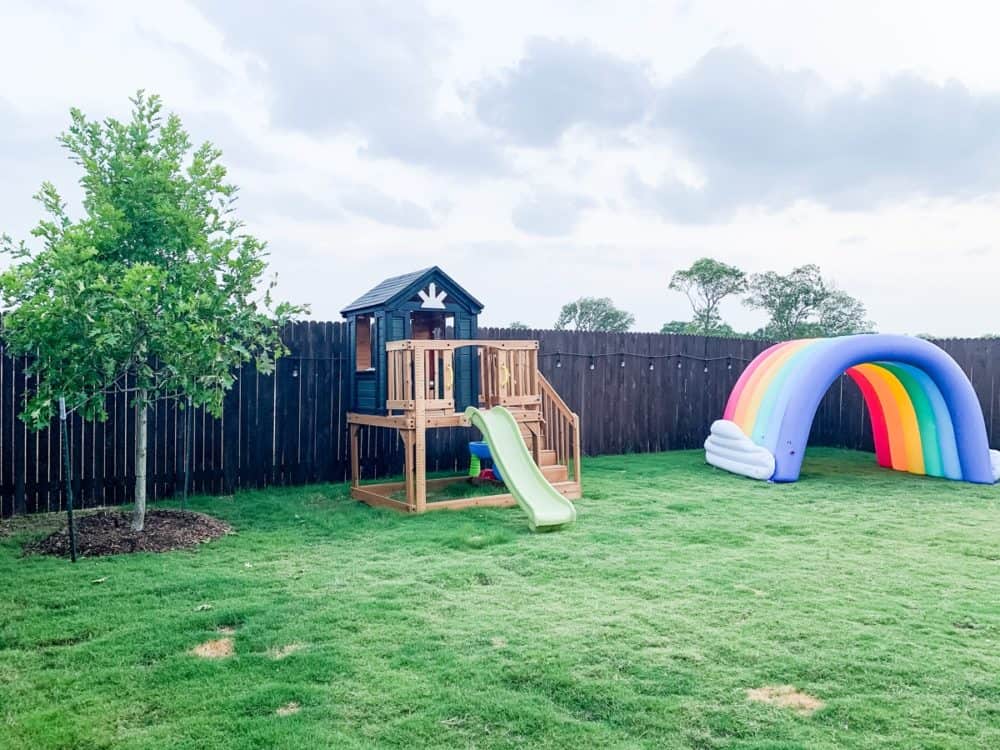 Our backyard has a tree!
This is the first home we've ever lived in that doesn't already have mature trees, and one of our big goals for this year was to plant at least one nice-sized tree in the backyard so that it can start growing ASAP.
We purchased a 45-gallon Red Oak tree and had it planted by the tree company – largely because they were able to tap into our existing sprinkler system to add a drip line for the tree so it can be watered with minimal effort. I'm aaaall about anything that makes it easier for me to keep a plant alive!
Jackson decided to name the tree X, and it's basically the newest member of our family. I love that I can admire it from my kitchen window, and I can't wait until it's nice and big and providing all sorts of shade for our yard.
We originally had thought we'd do another tree on the other side of the yard, but after living here for 6 months we're thinking this may be the only tree we do back here. We have a stunning view of the sunset every night on the other side of the yard and we don't want to do anything to mess with that if we can avoid it! So, now I'm thinking that down the line we may add some pretty bushes along the fence line, but we likely won't do anything that would get big enough to block that beautiful view.
Hopefully by this time next week we'll also have our patio extension all complete – I'll be sharing all of the behind-the-scenes as it happens on my Instagram stories, so be sure to follow along!
ICYMI: This week on the blog
Elsewhere on the internet…
Have a lovely (long!) weekend!