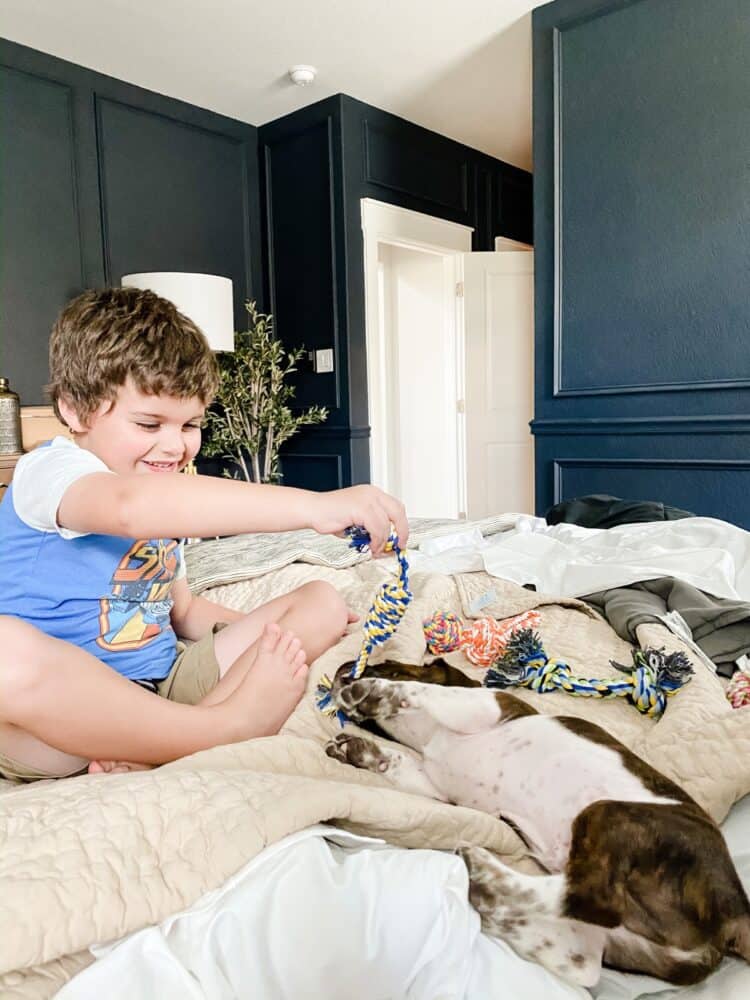 A couple of months ago, Jackson and I started doing what we like to call "feelings check-ins". He has always struggled to process and express his emotions, and we're trying to intentionally work on practicing verbalizing how he's feeling.
With all that is going on right now (and goodness, it's a lot), I thought maybe today we could have a little feelings check-in of our own.
How are you?
Like, really. I don't mean the "I'm busy, but good" kind of "how are you," I mean the real kind. Are you holding up okay? Stressed about back to school season or working from home or other things? Or, are you loving life right now?
We're honestly, genuinely doing pretty great. We are absolutely loving having Corey work from home (we hope it never ends!), and all the extra family time has honestly been so, so nice. We're all homebodies anyways, so for the most part we have kind of enjoyed being forced to just slow down and really be together. Cases in our area have been looking pretty scary, so we're still hunkered down pretty tightly, but I just keep reminding myself that this is only a phase of our lives and someday we'll be back to "normal" (what even is normal anymore?).
Of course, it's not all sunshine and roses. My job is very flexible and we've been so grateful for it, but being a freelancer/contract worker during a time that's this uncertain (and unprecedented) is nerve-wracking to say the least.
We're also heartbroken over having to make the very difficult choice to keep Jackson home for virtual learning (at least for the beginning of the year). He misses his school and his friends so much, but we know it's the right choice for our family. We're keeping our fingers crossed that we'll be able to send him back before Christmas, but who knows how things will shake out.
Bottom line? Every day for us is a bittersweet blend of enjoying the time we are getting as a family while also feeling on edge and scared about the uncertainty there is with everything right now. We're all a little more emotional than usual, we're trying to give one another grace, and we're learning how to be the best support system for each other that we can be.
Your turn – how are things?
ICYMI: This week on the blog
elsewhere on the internet…