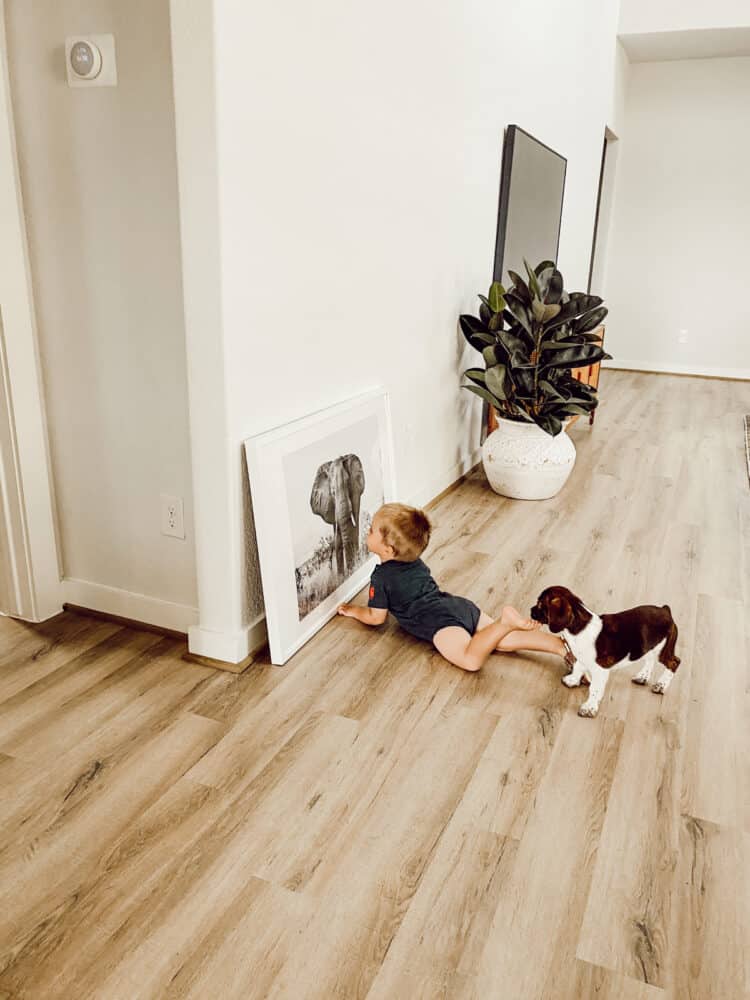 I'm fully and completely exhausted from our first full week of virtual school, so my brain can only think in bullet points right now. Sorry about that.
Actually, apparently I don't even have the brain capacity for bullet points because I've been sitting here staring at my blinking cursor for a solid five minutes with nothing interesting to say.
Oh, but that cute photo up there? It's a big ol' hint about my secret project that I teased on Instagram a couple of weeks back. It'll be hitting the blog the first week of September and you might be able to guess what it is. Get excited!
Let's move on to some fun links from around the web, shall we?
Martha Stewart thinks everyone should know how to do those things. How many of them can you do? If I'm allowed to use a recipe for the food ones…I can do almost all of them.
How to add a word to tile flooring – SO FUN!
Did you see that I added a few new designs to our t-shirt shop? I have a few more up my sleeve, so keep an eye on it over the next few weeks!
One of the most-asked-about things on Instagram stories this week was my Dillon Panthers t-shirt I was wearing yesterday! It's older than Jackson, and I can't remember where in the world it came from – but I found a similar one right here!
Did you catch my HelloFresh code on Instagram? It's a great deal if you haven't had a chance to try it yet.
This gazebo is magical. I need one!
Did you see this brown bedroom? When I heard the color scheme I was VERY skeptical but, once again, she's done it. It's perfect!
And that's all I've got today. Have a happy weekend, friends!