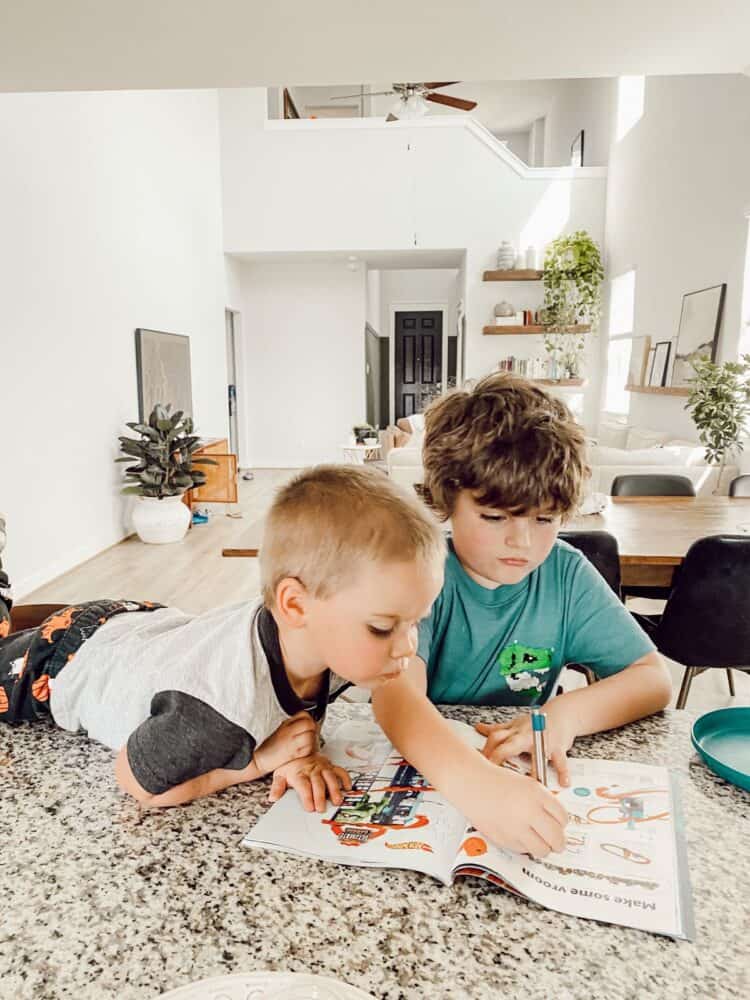 Have you ever noticed that the shortest weeks are usually the longest? Jackson didn't have school Monday or Tuesday but I still feel like this week dragged on for forever!
Things may have seemed pretty quiet this week if you follow along on Instagram, but it was actually incredibly busy behind the scenes. I've been working my butt off on my next Home Depot makeover and spent a solid three full days working on it. I can't wait to share it! I'll be revealing what the space is and sharing the mood board next week, so get excited about that! In addition to all of the room makeover work, Grant is teething hard with his two-year molars and Jackson started a whole new schedule for the second nine weeks of school and…
Let's just say it was an exhausting week and I'm ready for the weekend.
We started getting some toy catalogs in the mail for the Christmas season, so the boys spent a ton of time this week pouring over them, circling toys, and making plans. This is legitimately my very favorite time of the year and the excitement in the air is already palpable! I think after the year we've had, we all need the Christmas season to just go ahead and start, right?!
You won't judge me if I start decorating on November 1st, will you? Because, at this point, I'm seriously considering it.
In other news…
Have a happy weekend, friends!