Haaaappy, happy Friday, friends! I'm really looking forward to this weekend – Jackson has a long weekend from school and I have plans for a night away with some of my best friends to celebrate a birthday. I'm counting down the minutes until I'm sitting in a massage chair getting a pedicure with a glass of champagne in my hands and my friends all around me.
Also, I'm looking forward to sleeping in a hotel with no children to waking me up at 6:30 in the morning.
Doesn't get much better than that!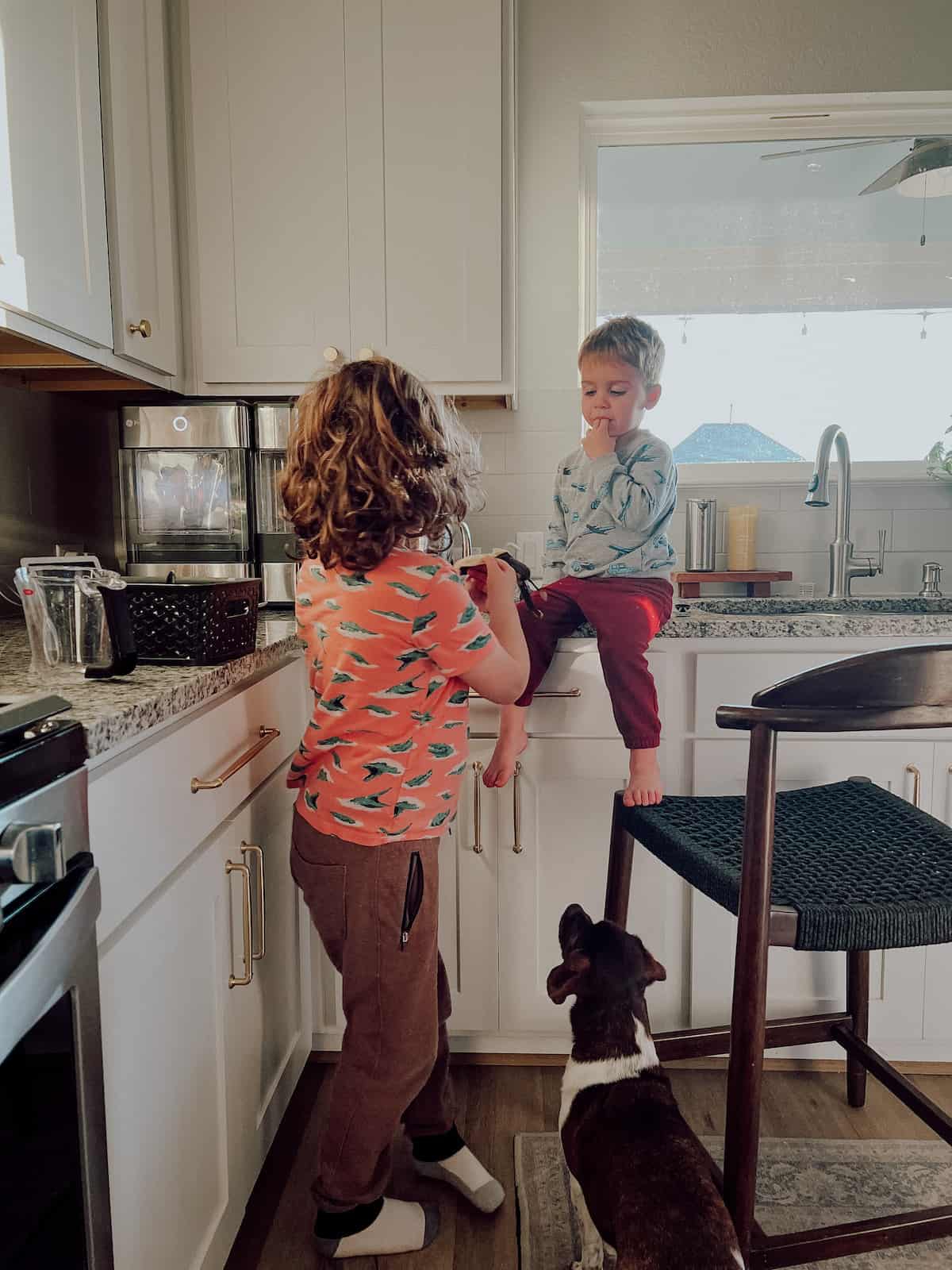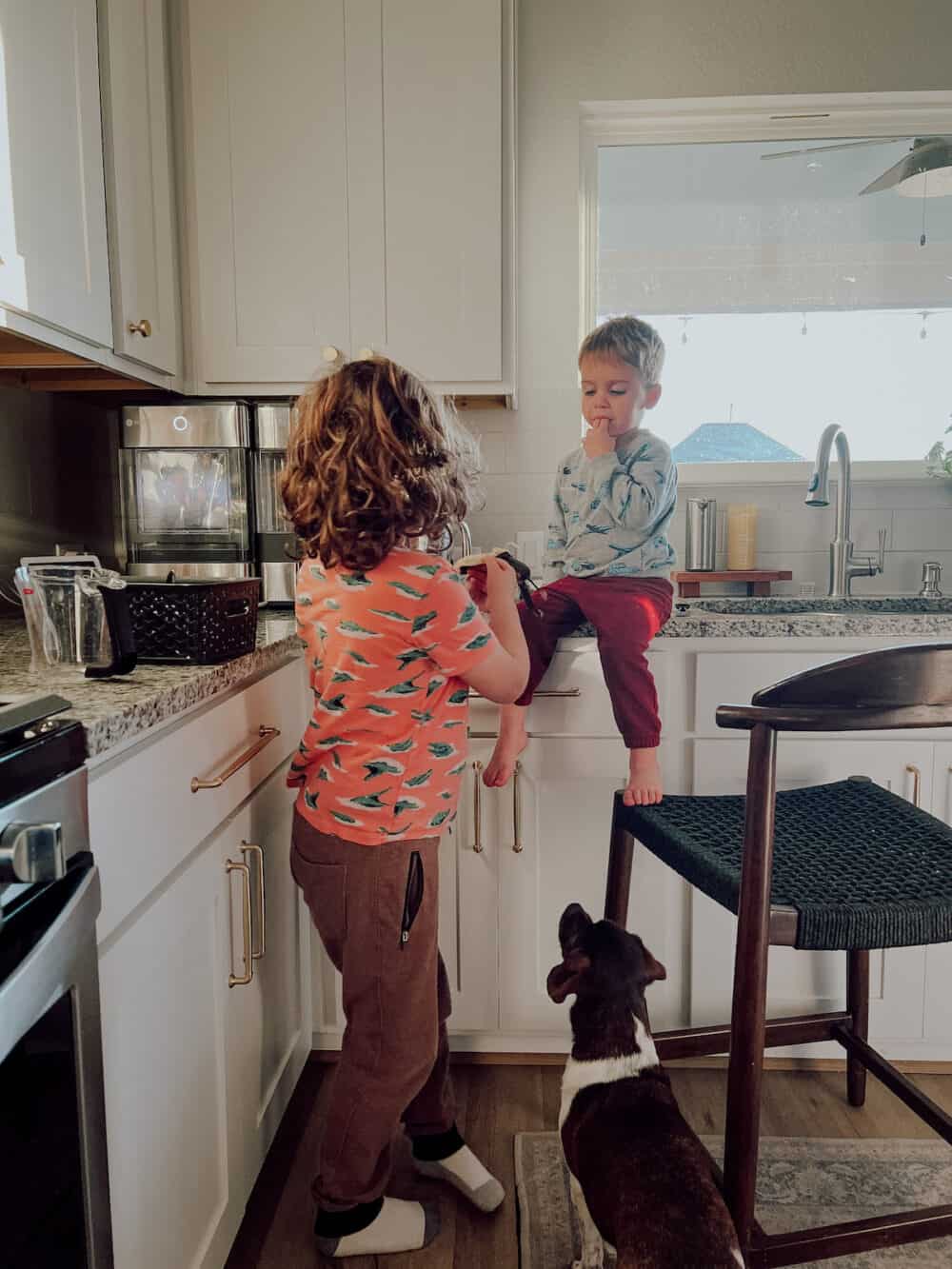 Do you choose a word of the year each year?
I've done this for the past few years and it has really helped me set an intention for the year and have something to focus on. I spent a long time thinking about my word this year – 2021 was a messy year for me, to say the least, and I didn't want to oversell this year to myself. I wanted to be realistic and focus on something that would really matter to me in the long run.
So, I chose the word connection.
I've been focusing a lot lately on finding connection with all of the people in my life in ways both big and small.
I'm setting my phone down in the evenings when I'm hanging out with Corey so I don't get distracted and miss a chance to connect with him.
I'm taking little moments with the boys when I might normally be distracted to just soak them up and enjoy them.
I'm making an effort to plan an intentional activity or craft to do with them each week, to keep me accountable in taking time to connect directly with them in a meaningful way.
This week, we made banana bread together. Jackson has been gaining more confidence in the kitchen when it comes to baking, and the last few times we've made banana bread he has taken the lead and I've acted as his sous chef. It's so sweet to see how proud he is of the finished product and how excited he gets to be in charge.
After all I went through last year, the biggest thing I learned was how fleeting our time is with the people we love, so I'm making it my mission this year to love my people hard and soak up every moment of time with them that I can.
What's your word this year?
In other news…
Weekend Sales
Have a great weekend, friends!