After we'd had Hadley for about a month I posted the first set of weekly images I had taken of her. She's still growing like an adorable little weed, so I've continued to take pictures every week, and I thought today was a perfect day to do another quick round-up.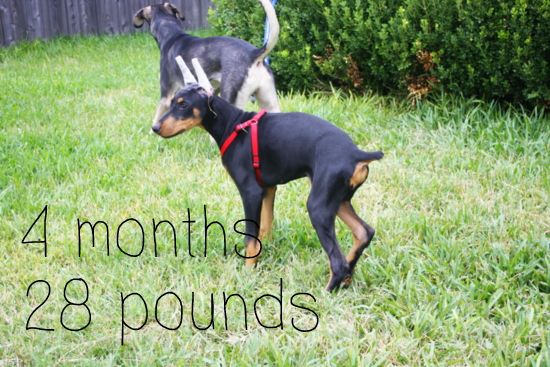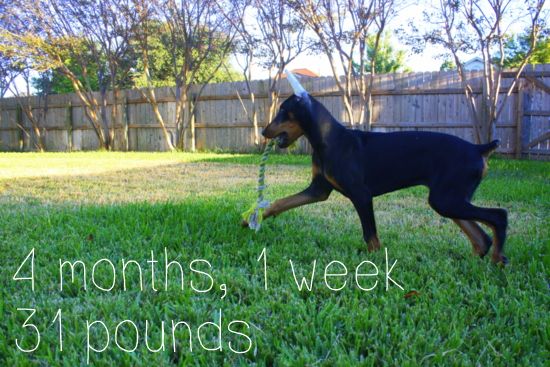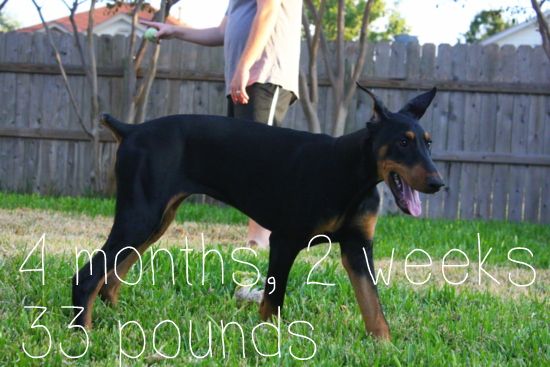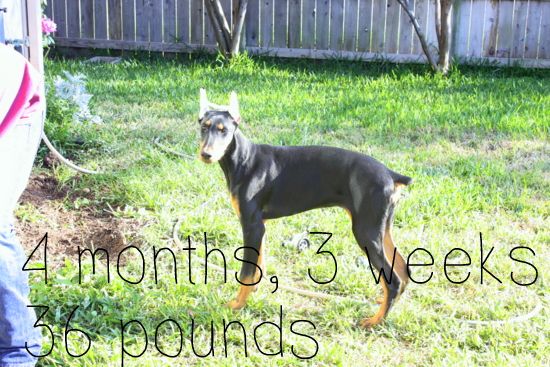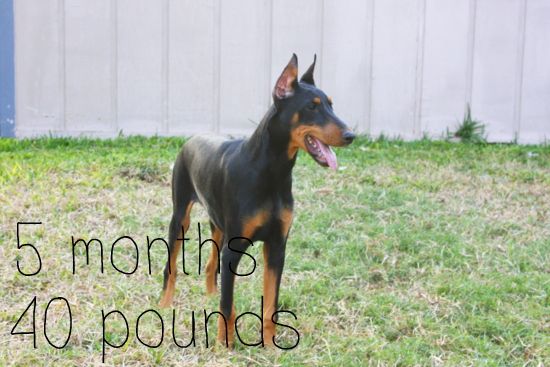 As you can see, we got her ears untaped for about a week before realizing they weren't quite ready to stand up on their own yet, so they went back up for a week and a half or so, and we just got them up-taped again this past Friday. They've been standing beautifully, so we have high hopes that this will be it!
And, since it's hard to gauge how big she is without a bit of perspective, here's one I snapped of her playing with the other two dogs this weekend (for some reference, Ranger is 70 pounds and Cullen is 17 pounds).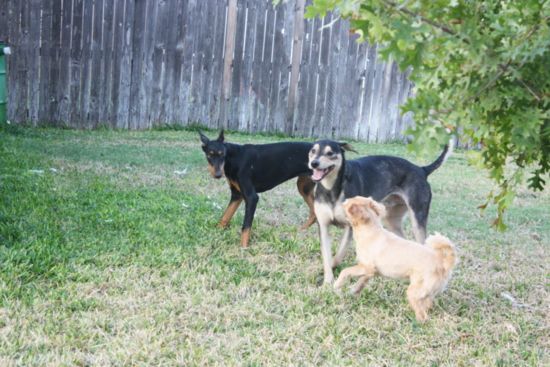 Ca-razy. And at only five months old, she's still got a good seven months of growing left in her (not to mention the year-ish of filling out that should come after she reaches her full height). Should be fun!
Anyone else documenting puppy (or kitten, or, um, baby) growth? Any ideas on how we can all squeeze into the same bed? She's almost to the age where she won't have to sleep in her kennel anymore and our bed is suddenly looking veeeeeeeery tiny!
Like this post? You might also like...